Last updated on May 16th, 2023 at 12:00 PM
HYROX, the World Series of Fitness Racing, is bringing its World Championship Race to the Manchester Central Arena on the 26th & 27th of May.
HYROX is a global fitness phenomenon testing athletes' physical capacity in a unique combination of traditional endurance disciplines and functional fitness.
On Friday 26th May: The highlight of the weekend will see the Elite 15 Male and Female competitors race for the title of Elite World Champion and $85,000 in prize money.
The Elite 15 are the fastest 15 men and women who qualified from around the world throughout the 2022/2023 season. The weekend will begin on Friday night for the Walk of Nations Opening Ceremony, with all qualified athletes attending before notable professional singer Laura Wright opens the event with the British National Anthem, before the headline Elite 15 Race begins.
The Elite 15 competition promises to be a thrilling spectacle, with returning World Champion Hunter McIntyre re-establishing his dominance after a late entry to the season.
Fellow countrymen David Magida and Dylan Scott and Europeans Alexander Roncevic and Michael Sandbach will also challenge for the title.
In the female race, clear favourites Mikaela Norman, Lauren Weeks and Megan Jacoby have established their dominance throughout the season and expect a titanic battle for the title.
How to Watch – you can watch the Elite 15 race live-streamed via this link at 19:00 – 22:00 GMT on Friday 26th May
On Saturday 27th May: Age Group athletes who have qualified throughout the season will take part in either individual or pairs categories to compete for the World Champion title for their respective age categories.
Over 6,000 people are expected to attend the event including both athletes and supporters; attendees will also enjoy a Fitness and Wellness Expo with presentations and activities from leading businesses in the fitness industry.
Christian Toetzke, HYROX Founder "Our vision is to host the World Championships for HYROX in iconic cities across the globe, starting with Las Vegas last year, and I'm delighted to make Manchester the next location.
We have held sold-out events twice here; and I hold very fond memories of the city. This year has been a year of exceptional growth for our sport, and when our 3,000 athletes from across the globe descend on Manchester, I know they will be hosted in one of the best cities on earth."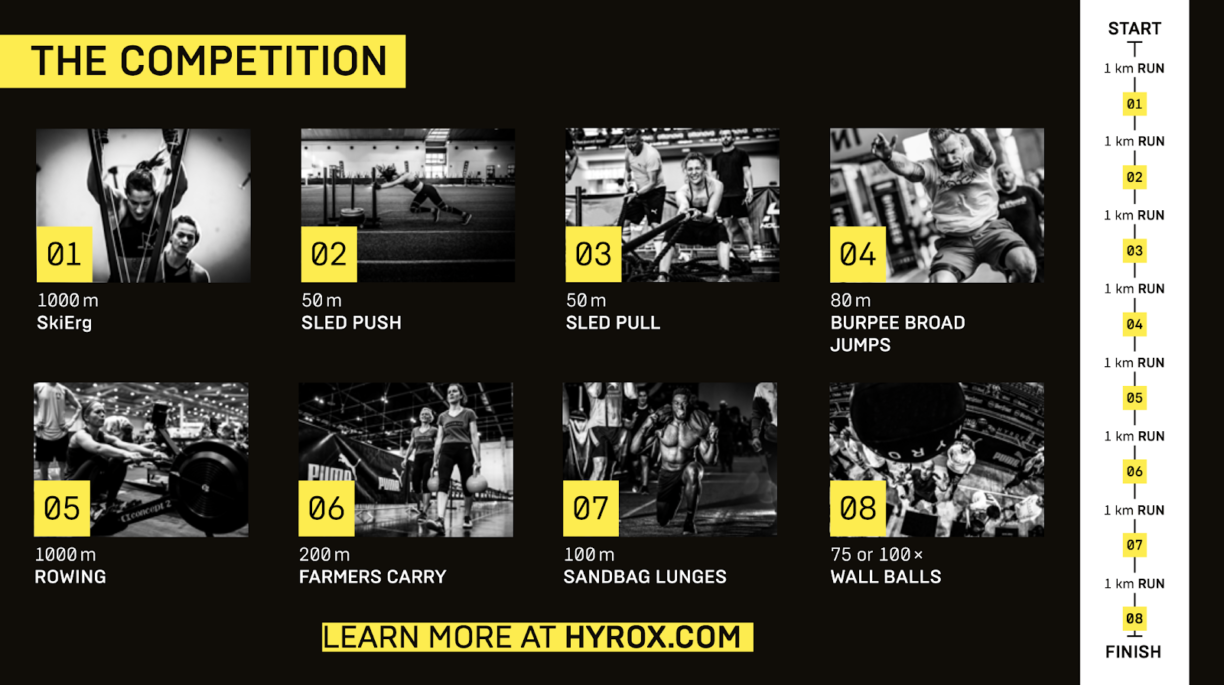 For more information, visit www.hyrox.com