Last updated on April 24th, 2021 at 08:55 PM
Participants decreased five kilometre run times by an average of 66 seconds without a significant difference in mean heart rate

Participants increased ability to hold a plank by over 60%
By David Saunders | UPDATED: 05:28, 25 February 2020
New research undertaken by Les Mills and published in The Journal of Sports Medicine and Physical Fitness, shows that incorporating a core-workout programme into your running regime can improve your overall 5km time by over 60 seconds.
The six-week Les Mills Running & Core Training Study, led by Jinger Gottschall, Associate Professor at Penn State University, revealed:
Participants decreased five kilometre run times by an average of 66 seconds without a significant difference in mean heart rate

Participants increased ability to hold a plank by over 60%

Three-dimensional core exercises such as plank variations and postural chain movements, improve running endurance

Through continued core workouts, such as Les Mills CXWORX™ programme, running speed increased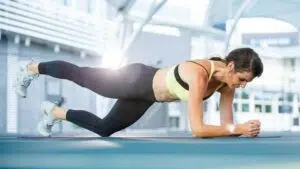 The results show that if you are training for a running event, whether it's a Parkrun or the London Marathon, incorporating just three core workouts per week, such as Les Mills' CXWORX™ classes, will benefit both everyday functional activity and increase endurance for any type of athlete.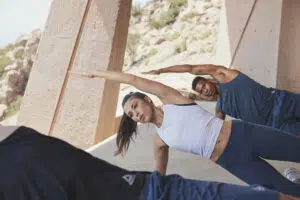 "This research establishes the critical core component of running training," says Professor Gottschall herself a long-time running enthusiast. "Runners typically live by the slogan 'more is better' and simply run more miles. Our research demonstrates that integrated core training – so often a missing component – can improve running performance and endurance."
The study showed that doing as little as three Les Mills CXWORX™ classes per week could result in your overall 5K time decreasing by almost a minute.
Since conducting this study, Professor Gottschall has developed five different running guides, all catering for beginners through to experienced runners.
Les Mills CXWORX™ is a 30-minute, core training programme which hones in on the torso and sling muscles that connect your upper body to your lower body. In layman's terms, it's a workout which strengthens the muscles which you wouldn't normally think you're using for running.
The scientifically backed workout helps improve participants functional strength. Professor Gotschall goes on to confirm, "The faster running speeds and increased economy were likely due to the unique sequence of integrated exercises you find in CXWORX™."
Where do I find the CXWORX™ classes we hear you ask? They can be accessed at most gym-operators across the country and via Les Mills' on demand subscription platform, LMOD.