Last updated on February 19th, 2022 at 12:16 PM
HOLLY Willoughby bagged one of the most coveted prime time presenting gigs going as she joined Declan Donnelly on I'm A Celeb for the first time last night. (18th November 2018)
And for anyone who watched the launch of the new series last night we're sure they will now be asking how does she stay so fit and healthy looking?
The This Morning presenter's trim figure can often be seen as she shares snaps of her outfit on Instagram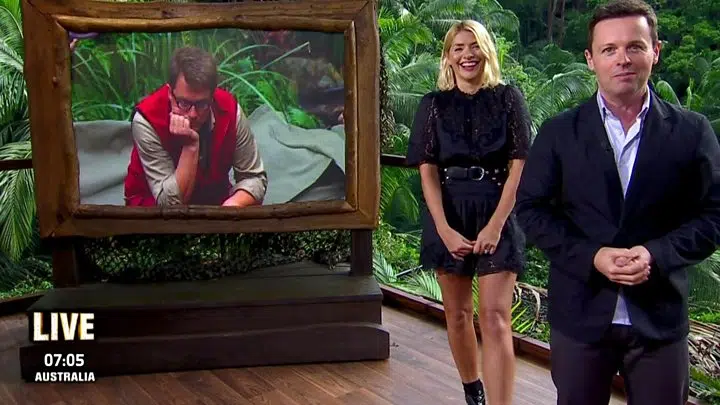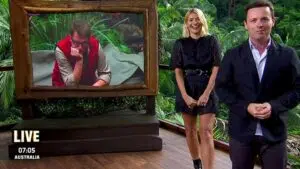 However, the This Morning presenter has ensured she doesn't use her Instagram platform to actively promote weight loss too much as the 37-year-old has fallen victim to being slim-shamed in the past.
Also, the stunning presenter is conscious of her status as a role model and avoids talking about her diet and she's previously told Prima she "doesn't want to encourage eating disorders".
So, how does the mother-of-three stay so slim?
The TV star made headlines in recent years after she seemed to have a noticeably slimmer figure.
And, while her exact meal plans are unknown, some of her workout routines have been unveiled.
A source told Fabulous Online that Holly sticks to a relatively low-carb diet, mainly eating chicken and fish, served with loads of vegetables.
But that doesn't mean Holly doesn't allow herself the odd treat.
She's a big fan of pizza – and even eats it for breakfast on occasion.
Holly has spent time toning up her stomach, arms, and legs, with Pilates exercises,
This consists of low-impact flexibility as well as muscular strength and endurance movements.
Rather than focusing on burning calories, Pilates can aid weight loss by improving muscle tone.
What's more, according to HealthStatus, conditioning your muscles – and eating regularly – can boost your metabolism.
According to The Mirror, owner of Body Control Pilates, Lynne Robinson, trained with Holly, and said: "I worked with Holly for several months, teaching her privately at her home once a week," said Lynne Robinson, owner of Body Control Pilates.
"Holly had postnatal mat work classes, which concentrated on strengthening and toning her core."
She added: "The exercises help trim the waist and flatten the stomach."
Earlier this year, Holly's Celebrity Juice co-star Keith Lemon let slip about another training regime Holly may take part in.
Speaking to The Sun, he said: "I've heard a rumour that it's some sort of boxing.
"I asked if she was going to be bringing a fitness DVD out, because everyone's going to be saying, 'I want a body like Holly Willoughby!"
The 47-year-old shed a stone earlier this year, after she gave up drinking for the month of September.