Exhale Pilates is one of the UK's most adored Pilates brands, pioneering the Classical method with fun and highly restorative workouts that transform the body.
Embodying the core principles created by Joseph Pilates, each intimate private session or mindfully taught class at their two north London locations focuses on the body, mind and spirit.
Exhale Pilates' founder Gaby Noble is an advocate for the true Classical methodology, specifically called Contrology, Pilates, in its most authentic form.
Uniting fitness and health with recovery, Gaby and her equally passionate team – all of who have completed over 600 hours of teacher training, are on a mission to educate and inspire people to help them realise their personal abilities through the original works of Joseph Pilates. 
Creating the brand after falling in love with the practice which transformed her body following a spinal injury, today Gaby is one of the UK's leading Pilates pioneers.
Voted one of the top studios by Vogue, Gaby's expertise has attracted the UK's most successful business owners, professional athletes and a star-studded client list. This notably includes Harry Styles, Christian Eriksen, Kelly Brook, Sadie Frost, Mary Portas and Jools Oliver.
In the last year, the Exhale Pilates brand has grown from strength to strength, this includes welcoming two new boutique studios in Primrose Hill and North Finchley.
The Primrose Hill studio is fully equipped with the latest apparatus from New York, and amongst the well-known reformers, also has a treasure trove of the latest state-of-the-art Classical apparatus which works the body in totally different ways to accelerate results. Beyond the reformer, the studio pioneers Tower Pilates, a class and format not regularly seen in the UK.
The North Finchley studio is located purposely above boxing gym PUG London. In sync with the heritage of Joseph Pilates who was a professional boxer himself, Exhale Pilates enjoys a close relationship with PUG London, a place that collaborated with the famous boxing trainer Don Charles who has worked with the likes of Anthony Joshua and Derek Chisora, amongst other stars. With high ceilings and saturated with natural light, this exclusive studio is also home to Exhale's Teacher Training Academy.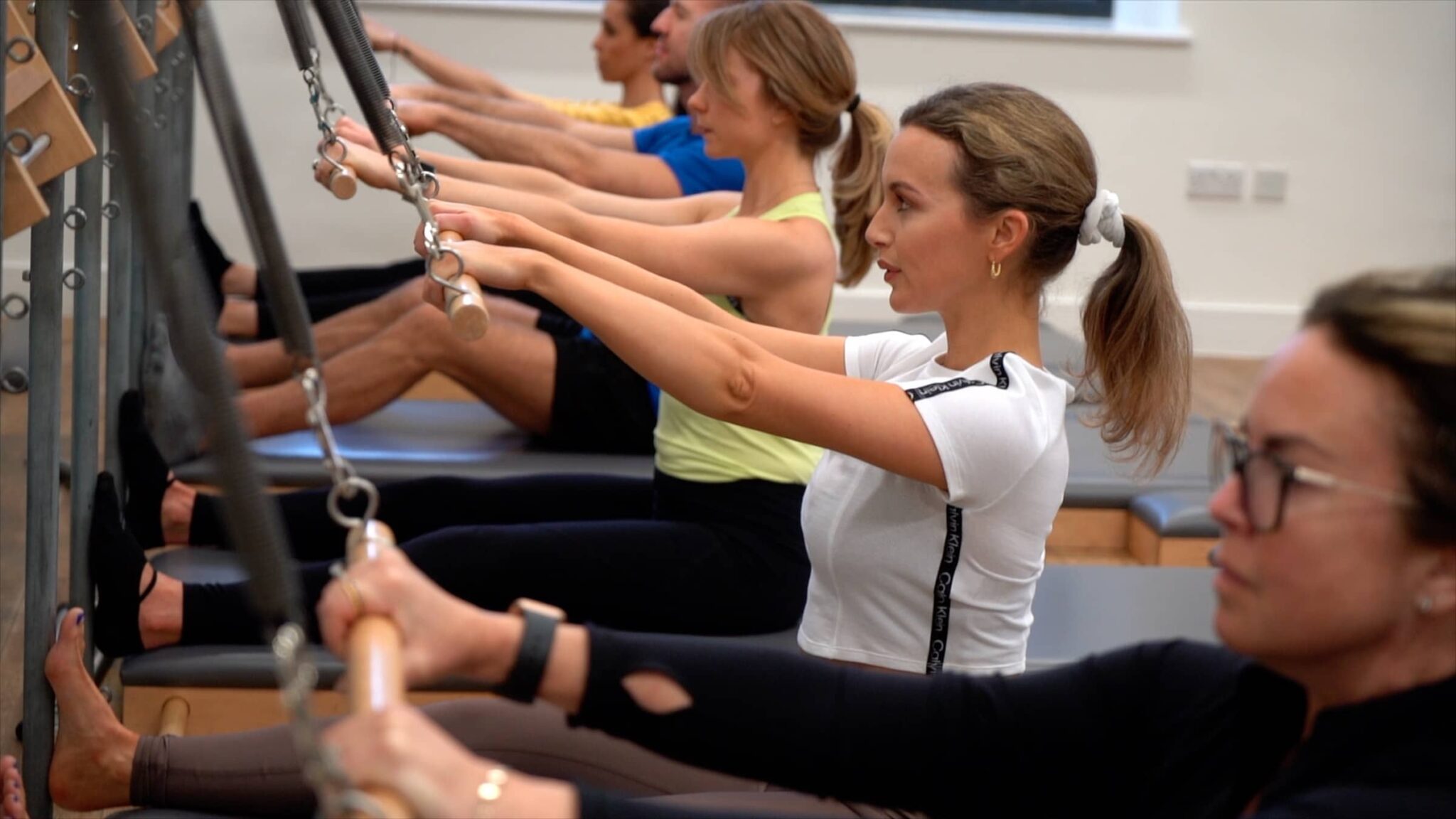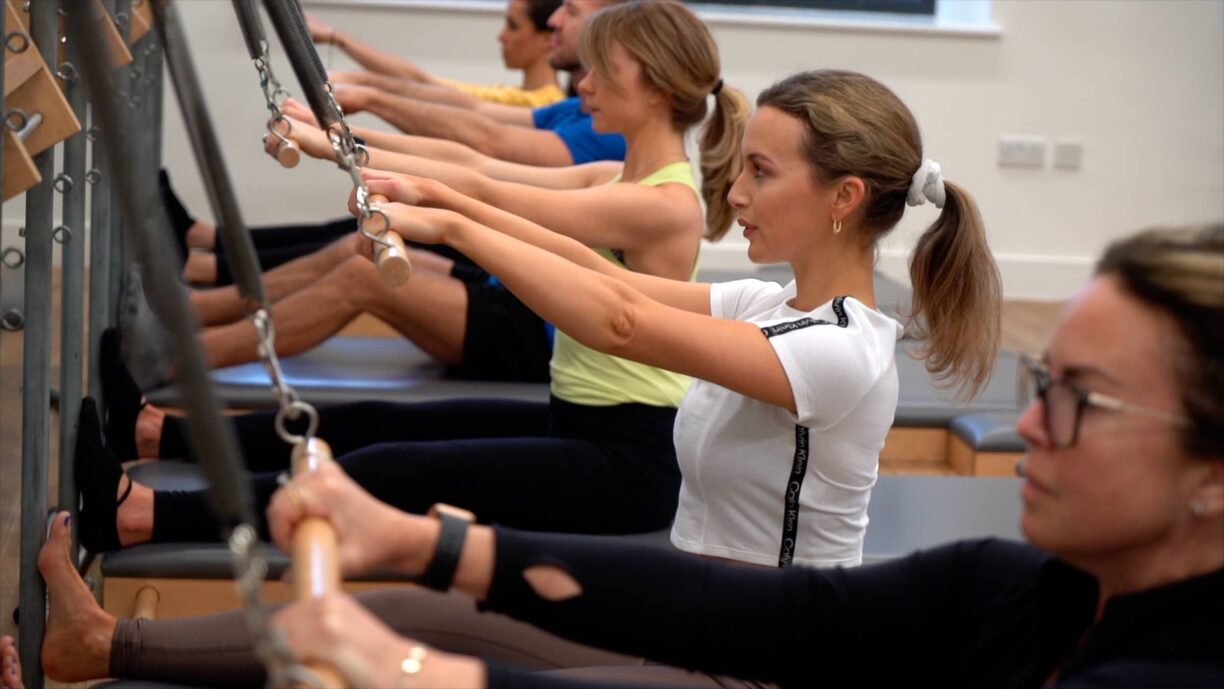 An industry authority and educator within the Global Pilates community, over the last two decades Gaby has transformed stroke victims to walk again and trained a number of renowned professional athletes through recovery and to perform at their optimum.
Part of a leading committee to support and help regulate Pilates in the UK, Gaby and her team are on a mission to revive the original works of Joseph Pilates.
This is built upon educating people in understanding and experiencing what true Pilates is, as opposed to the watered-down trends seen in the ever-growing fitness market.
Following the belief that you must be proactive rather than reactive to prevent injury and negative energy before they manifest in the body, this is what her newly created 'Exhale Education' is built upon.
With second-generation Pilates instructors that can trace their training lineage directly back to Joseph and Clara Pilates, Exhale Pilates' goal is to support personal goals to transform how the body looks and feels.
From rehabilitating those in recovery to ensuring fitness enthusiasts reach their potential, each class or private session promotes posture, boosts circulation and helps overall coordination.
With opportunity to use a leading variety of equipment that works different parts of the body, fluid and efficient sessions follow intelligent sequences and a full range of movement.
Leaders of educating others on the principles of their practice is Exhale Pilates' Teacher Training programme. With a belief that quality Pilates training is the key to a successful and fulfilling career, each programme offers the foundation to fully immersive in the Classical Pilates method, its underlying principles and how it forms a powerful, fully integrated system.
Offering the tools and confidence to lead group classes and private sessions, whether it's mums who are keen to bring in some extra money, to those in the infancy of their career – each person Exhale Pilates teach can reach full professional potential to become a fully qualified Classical Pilates teacher.
Exhale Pilates' professionally taught programmes span from the Master Mat Course, bridging from contemporary to classical and the Full Comprehensive which champions the Classical method. In a pursuit to keep the legacy of Joseph Pilates' and his Classical method alive, this course is designed to create the very best Pilates professionals that become experts in teaching his full works, which transforms people's lives.
Group classes start from £35, private sessions £85 and monthly memberships from £210. For more information and to book visit exhalepilateslondon.com or follow them on Instagram @exhalepilateslondon.