Last updated on August 22nd, 2021 at 02:59 PM
WelleCo, has announced the exciting launch of The Super Kids Elixir + Protein – a delicious, all-in-one, daily superfood powder that is packed full of the essential vitamins, minerals, protein and nutrients that children need to grow, learn and laugh.
With a vegan and easily absorbed formula, this yummy chocolate shake is designed to be a powerful snack for even the fussiest of eaters, and for parents who want only the best-quality ingredients for their children.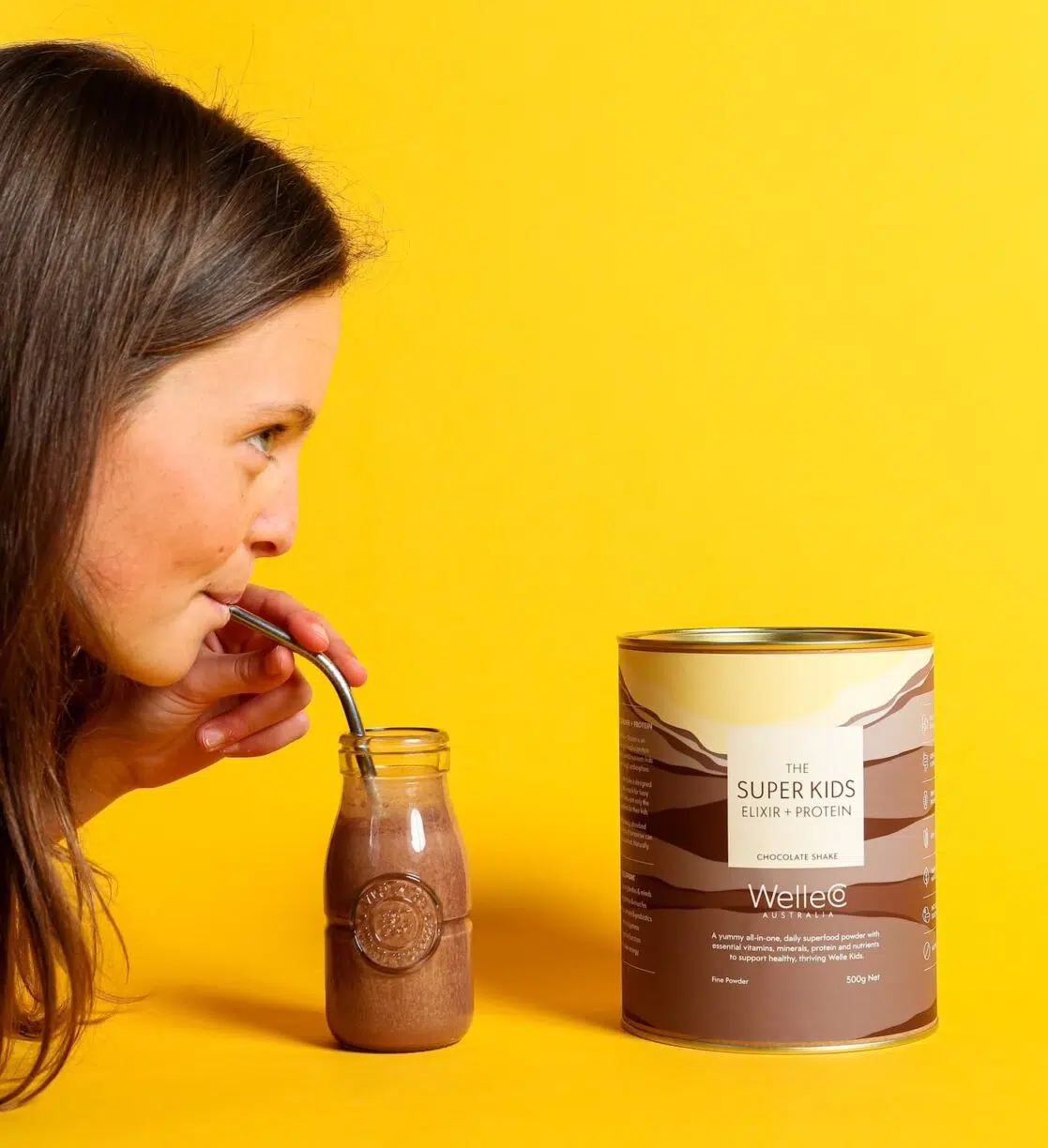 Founded by Elle Macpherson in 2014, WelleCo is the tangible result of Elle's heartfelt aim to provide everyone with the natural solutions, wisdoms and support that she herself enjoyed through her own transformative wellness journey.
"Nutrition became a huge part of my life once I had my children," Elle says. "It gave me a whole different perspective on what it means to be well, not just for yourself but also for your loved ones. In my own kids' lives, I discovered first-hand the huge benefits of super greens and plant-based protein.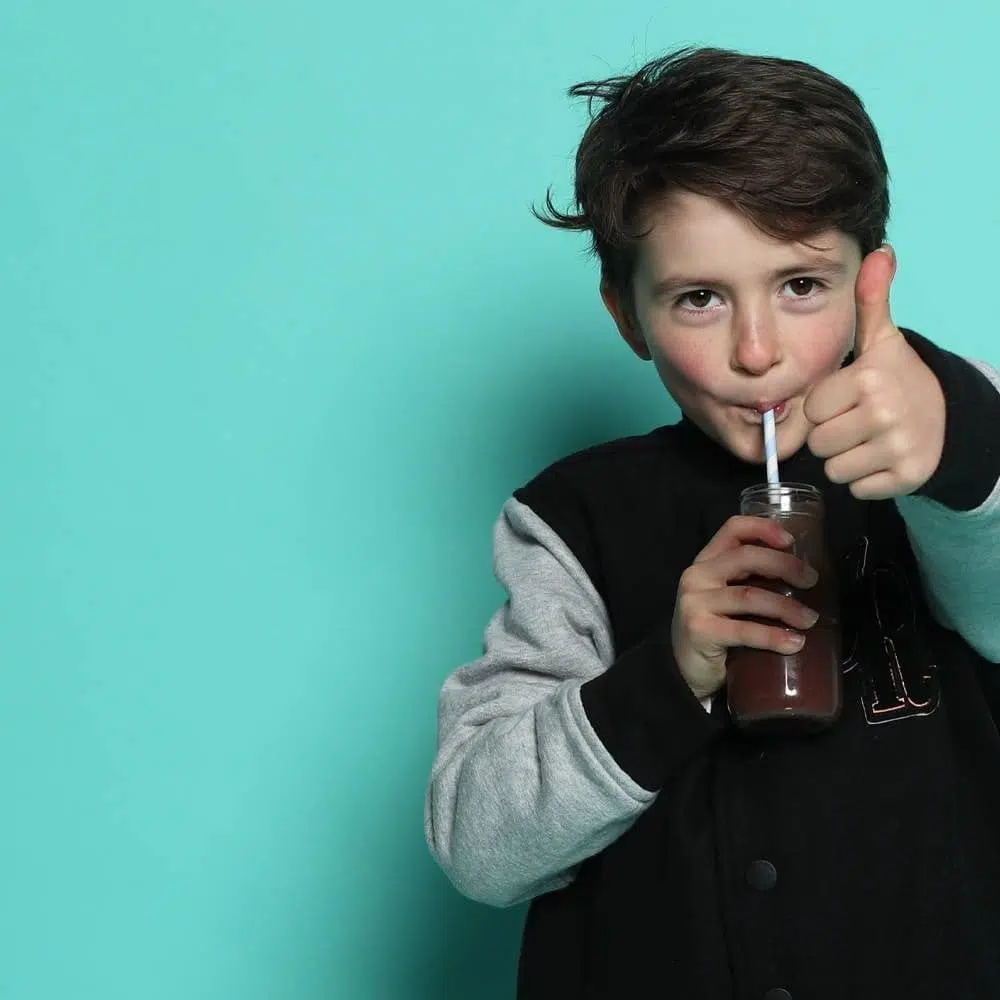 They had a healthy diet but, as we all know, kids often get picky or don't slow down to eat properly. All kids require great nutritional support, but they demand that it tastes great too, so we wanted to create a product for children that achieves both, making it simple and easy to help keep your kids healthy.
"The Super Kids Elixir + Protein is an optimised version of WelleCo's previous kids' protein formula, which was so delicious that even my fussiest son was happy to have it as a healthy snack between meals and it gave me peace of mind to know he was completely nourished and not resorting to sugar for his energy.
Both my boys have naturally moved on to our adult Super Elixir daily greens and Nourishing Protein as a part of their daily routine, so the kids' formula was pivotal in establishing a healthy and positive habit for life."
The Super Kids Elixir + Protein is gluten and dairy free, full of vitamins and minerals, and contains probiotics and prebiotics, 100mg of calcium per serve, real fruit and vegetables, plant-based nutrients, and low GI coconut sugar.
Available online at welleco.co.uk, £33 for a recyclable 500g canister, it is taken by simply shaking two level scoops (30g) in 250ml water or any plant-based milk for a healthy, yummy snack. 
Recommended for children aged 4 to 16 years, when taken daily The Super Kids Elixir + Protein nourishes healthy, balanced young bodies and minds.
This vegan formula helps to support healthy growing bones and muscles, immune systems, cognitive function, nourished tummies with pre and probiotics, and sustained, clean energy.
Like many of the products in the WelleCo collection, this product has been formulated by Dr Simoné Laubscher, one of the world's leading nutritionists, as well as a specialist in early childhood nutrition.
Speaking of the newest launch within the WelleCo range, Dr Laubscher said: "Despite parents' best efforts, the reality is that growing children often don't get the vitamins, minerals and essential amino acids that their body truly requires to flourish; the nutritional value of the food that we eat has been decreasing as a result of over-farming, while some children are simply fussy eaters and don't consume enough variety of foods to fully support their growing needs.
Whatever the reason, this is why – contrary to some belief – supplementation during these early life stages is so important.
WelleCo's formula features only clean, premium, plant-based ingredients that are easily absorbed and will help support your child for the very best start in life."
For more information and to purchase, visit WelleCo.co.uk