On 11th June, Birmingham will host one of the UK's biggest fitness events, David Lloyd's BLAZE Community Games. 
Inspired by the passion and comradery of the Commonwealth Games, this will be the leisure brand's inaugural nationwide fitness challenge. Aimed at encouraging people from all walks of life to enjoy the thrill of live group exercise in the form of its boutique offering, BLAZE, a high-intensity interval training workout.
As a result, BLAZE Birmingham Studio is calling on locals to get involved. Zoe Mead, General Manager and Head Instructor at BLAZE Birmingham explains; "We want Birmingham to not only host the games but also win them!
The more people that enter, the stronger chance we have of showing that Birmingham BLAZE is the best in the whole country!
Our studio is unique because you don't need to be a David Lloyd member to join! Enter your team and join us for one our heats workouts and you can submit your score to the nationwide leader board."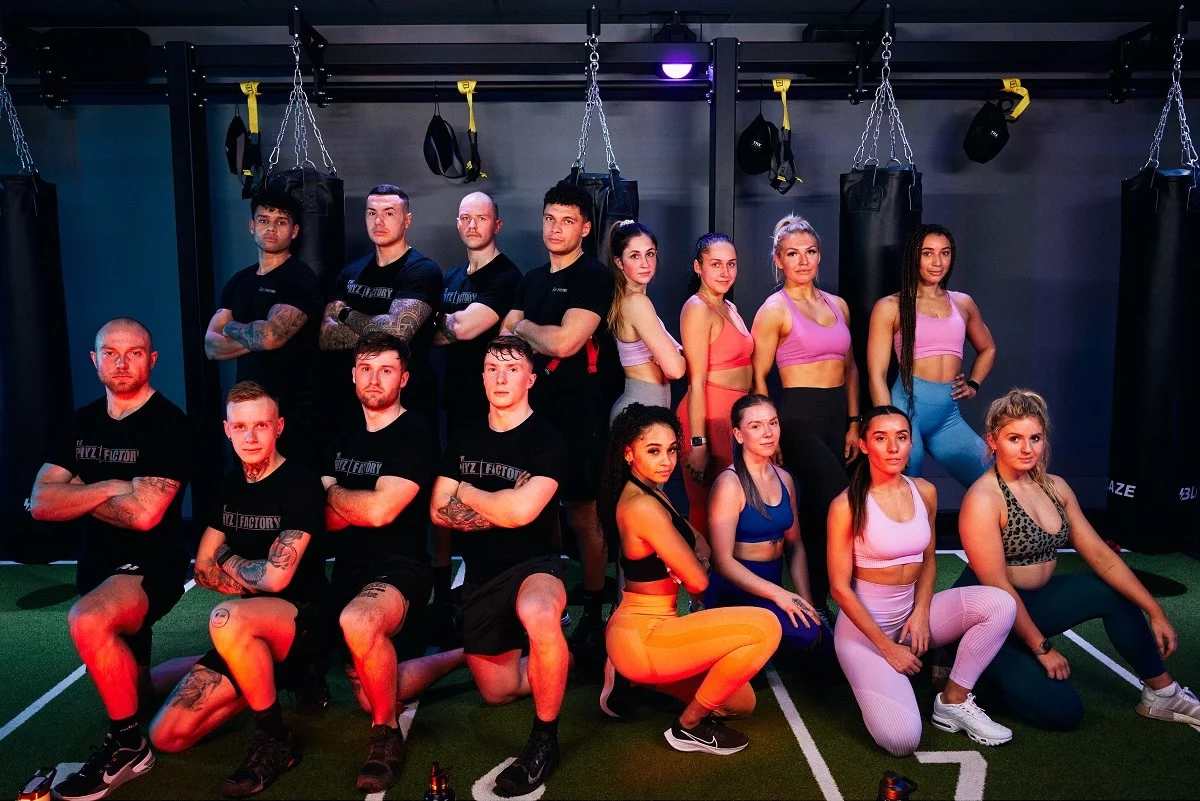 A WORKOUT TO CHALLENGE AND TRANSFORM
The workout is based on simple moves that do not require someone to have done BLAZE regularly.
The BLAZE Community Games scoring system is designed to add an element of tactics to the workout challenges.
David Lloyd Master Trainers have created the workout so all individuals, whether they are fitness junkies or newbie exercisers, are on a level playing field. Effort is based on an individual's own heart rate, which will be tracked via MyZone belts.
All individual scores are added together to give a team total, with bonus points achieved for specific time spent above 90% Heart Rate max, so to increase the overall points of the team members need to combine enthusiasm with tactics with to get the best from each other.
David Lloyd centres up and down the country and will be taking part in the competition, with heats running from 25th April to 22nd May. Every week, each club will run a number of heats workouts where teams can enter as many times as they like to submit their best score.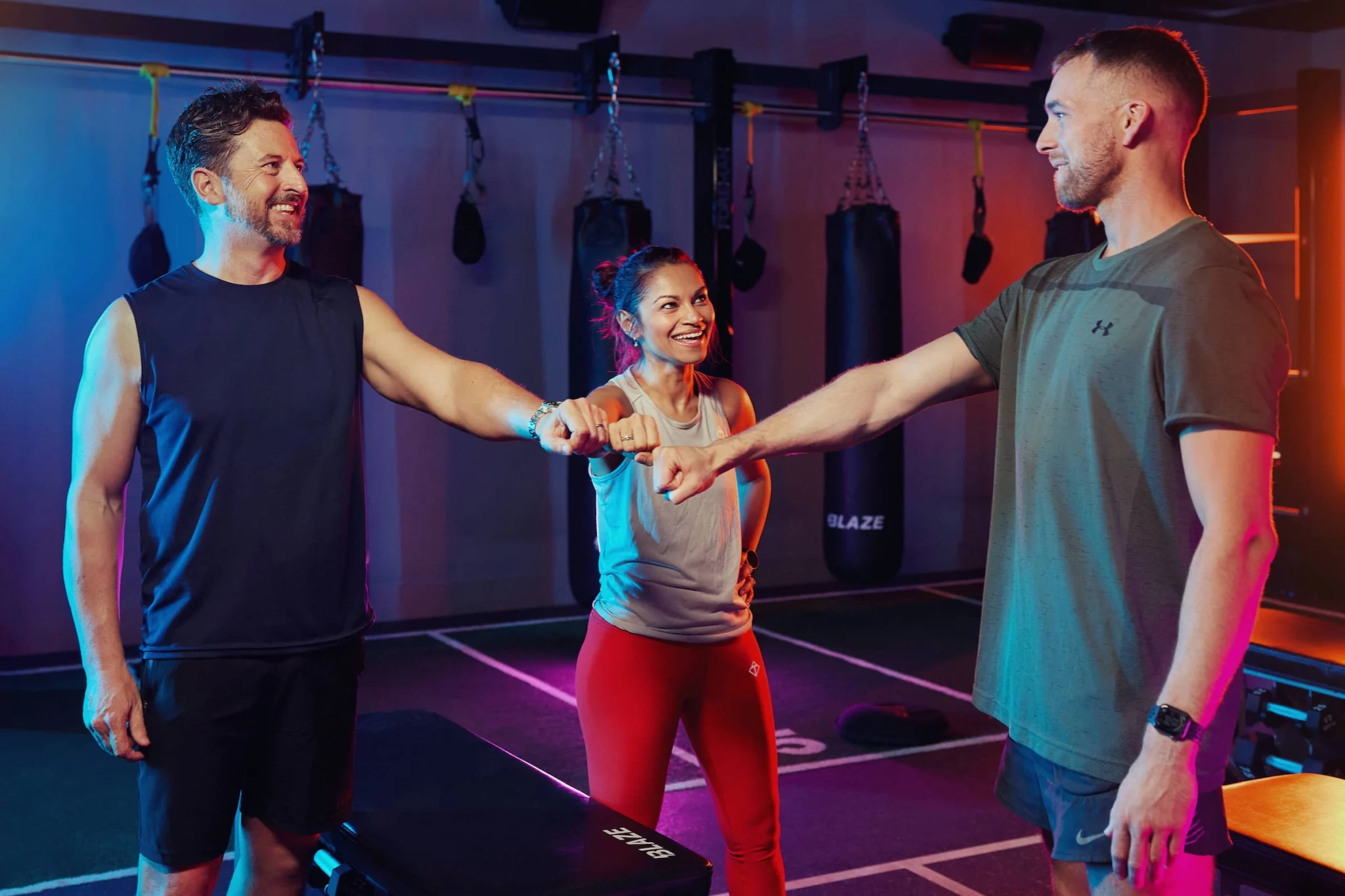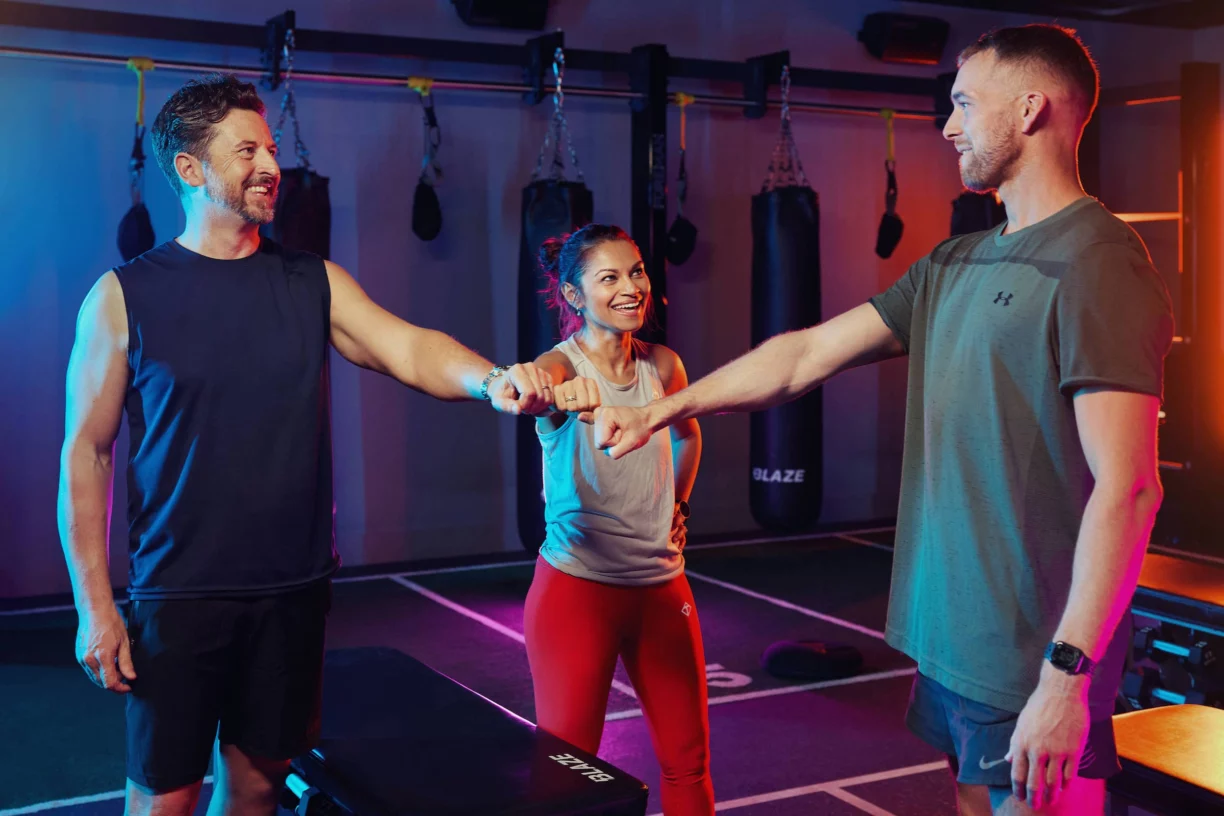 THE MUST-SEE FINALS IN BIRMINGHAM
Following the four-week heats, where an online leader board will be tracking the scores from BLAZE studios across the country, the top 10 teams will then be put through to the finals, which will be held at BLAZE Studio Birmingham, on 11th June 2022.
Known as the Mecca for BLAZE aficionados everywhere, BLAZE Birmingham on Cornwall Street is David Lloyd's flagship BLAZE studio. Situated as a standalone studio in the heart of the city, BLAZE Birmingham gives guests the crème-de-la-crème boutique studio experience.
The finals weekend will see all 10 teams travel to Birmingham, be wined and dined by partner brand Hotel Du Vin, before they get to battle it out at the BLAZE studio, to win the ultimate prize bundle.
Aside from the glory of being crowned the BLAZE Community Games 2022 Champions, the winners will receive goodies from brands including Woodway, MyZone, Lululemon, Elemis and Optimum Nutrition as well as a £250 cash prize each.
The studio will also host an afterparty for all attendees and supporters, which means it will be the place to be on 11th June in Birmingham.
IN IT TO WIN IT
As Zoe Mead explains; "We created this community-led fitness event to showcase fitness' power to bring people together from all corners of the country. To encourage exercise for fun and connection, not just to look good."
David Lloyd and BLAZE are calling on members of the public to get involved and sign up to their local centres to find out more about taking part in the Blaze Community Games
"We can't wait to welcome the finalists to our beautiful studio in our awesome city, Birmingham is back, and we want to show it off in all its glory!" Zoe Mead adds.
The BLAZE Community Games is open to all current and new David Lloyd Platinum members with Blaze included in their memberships.
To enter your team, simply book into a special Blaze Community Games heats class at your local BLAZE studio.