OnBuy Fitness experts discovered that there has been a 950% increase in searches for 'weights' since the start of lockdown; however, they were also eager to uncover any obscure fitness trends Brits have flocked to whilst confined to their living rooms!
After analysing search volumes throughout the past month, OnBuy Fitness experts can reveal the weird and uncommon fitness trends that have grown in popularity during lockdown by taking advantage of online classes.
The search volumes per fitness trend and the percentage who would participate are as follows: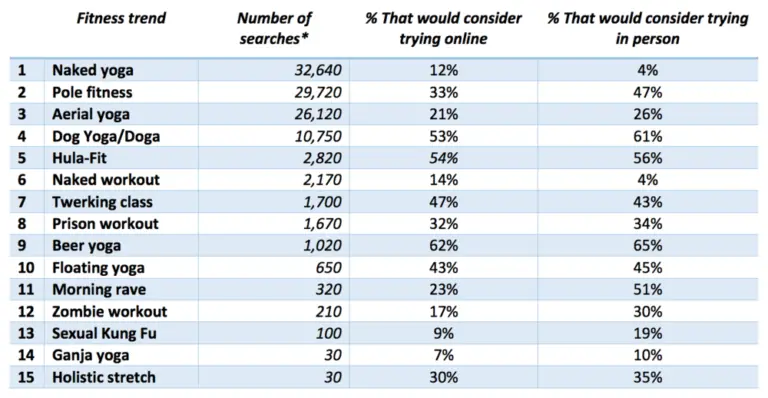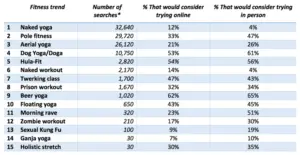 There were 32,640 searches for 'naked yoga' from fitness fanatics across the UK keen to try something new in the past 30 days! Interestingly, of those surveyed 12% would consider joining in via an online class, whereas only 4% are interested in trying in person.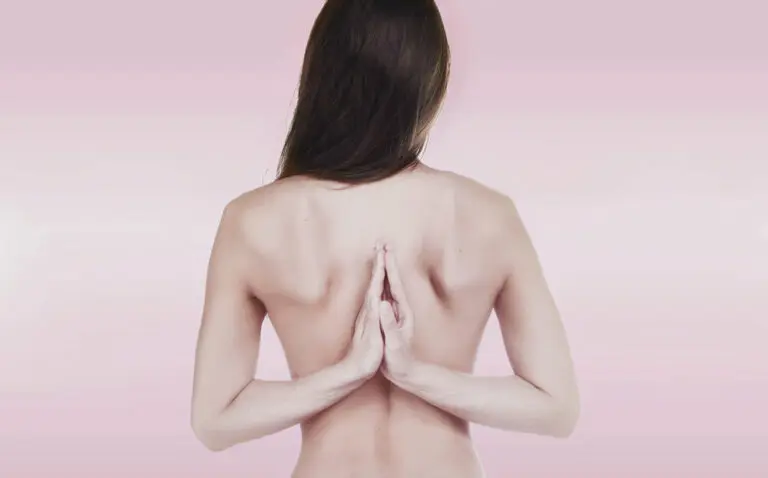 In second place is 'pole fitness' with 29,720 searches. Although this isn't so unusual in 2020, it is still labelled as obscure to many.
In third is the gravity-defying 'aerial yoga', as favoured by Britney spears! With over 26,000 searches last month, this new fitness trend has gained lots of social media traction in recent years, and it appears people are more interested than ever; 26% admit they would be interested in attending a class in person.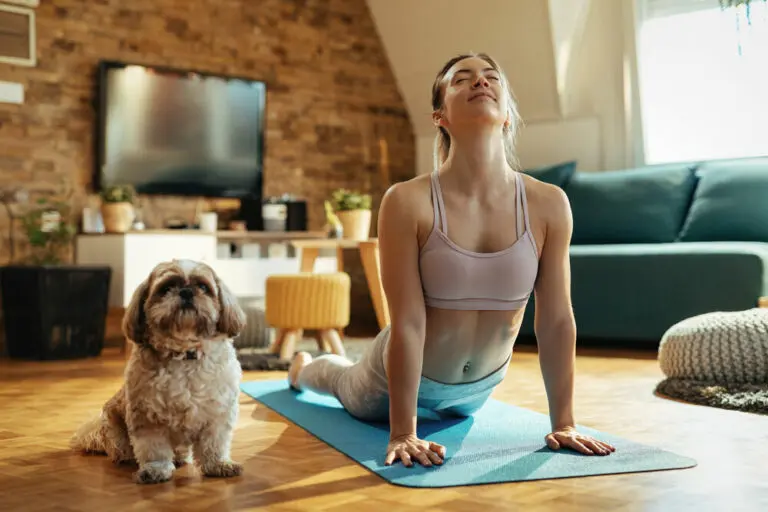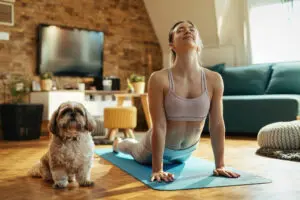 In fourth, fifth, sixth and seventh are 'doga' (10,750 searches), 'hula-fit' (2,820 searches), 'naked workout' (2,170 searches) and 'twerking classes' (1,700 searches).
Fitness Trends Results:
OnBuy Fitness experts also conducted a survey of 3,700 people to discover the ways we have been working out during lockdown.
A huge 36% admit to working out more in lockdown than they did previously, with 33% stating they're working out 'about the same amount' and 31% working out less.
They also found that almost half (43%) have broadened their fitness options whilst confined to their homes. Due to the huge surge in online classes it's easier than ever to try out new routines.
When asked 'what is your go-to choice when working out?' a whopping 47% said they use an online class/tutorial to get their daily exercise in! This is followed by 23% choosing a personal memorised workout, 14% using a TV workout, 13% opting for an outdoor walk/jog and only 3% would visit a personal trainer.
OnBuy Fitness discovered that of the 36% working out more frequently, 35% are participating because they have more time on their hands – reducing the length of their working day has left more time for fitness.
33% have participated in more exercise to feel/look good, 16% because they're bored and 12% say they feel pressure from others getting fit on social media so have upped their own game.