Stay toasty in the upcoming months with this protein-rich winter warmer. Sometimes there's nothing more comforting than a bowl of hot soup after a long day.
Natures Plus have provided the perfect recipe that blends fresh vegetables and protein to stir up a celery and pea soup that is packed with lots of flavour and essential amino acids.
Ingredients:
2 tbsp. of olive oil

3 cloves of garlic, chopped

1 potato, peeled and chopped into ½ inch cubes

2 stalks celery, chopped

1 onion, chopped

1 cup cashew nuts

1 tbsp. vegetable stock

1 scoop Natures Plus Organic Pea Protein

1 cup of soya milk or preferred alternative

Flat leaf parsley, chopped

Nutmeg, salt and pepper to taste

Croutons, optional
Directions:
Heat oil in a large pan and add potato, celery, onion and garlic. Reduce heat to low, cover and let the vegetables cook for about 10 minute, shaking the pan every few minutes to avoid sticking or burning.

Add cashews and cook for another 2 minutes. Then, add enough water to cover the vegetables and stir in vegetable stock. Let boil and then reduce to a simmer for about 30 minutes or until the vegetables are tender.

Pour mixture into a food processor and blend until smooth. Then slowly add milk and stir in Natures Plus Organic Pea Protein. Season with nutmeg (freshly grated is best), salt and pepper. Stir in chopped parsley and serve with croutons if desired.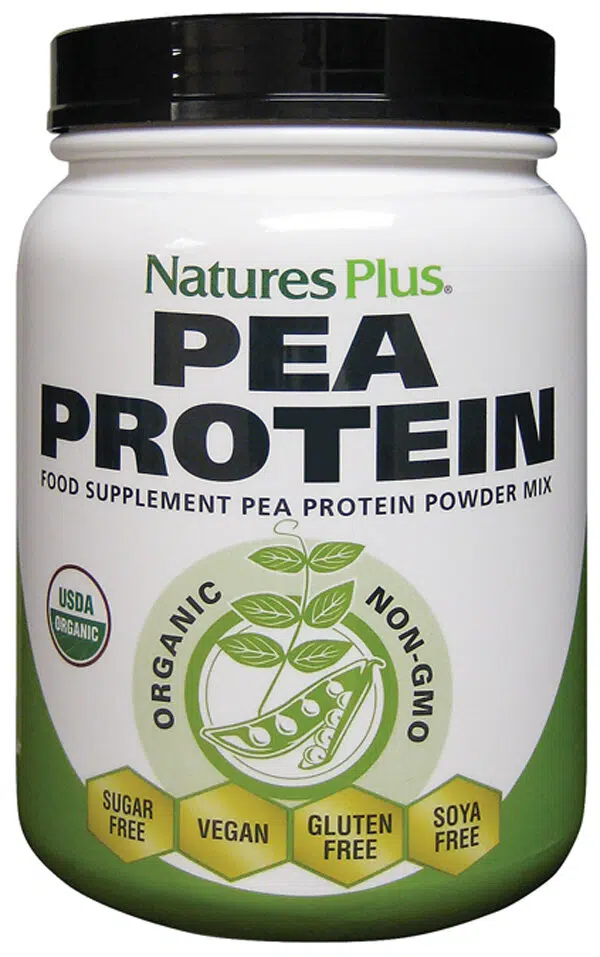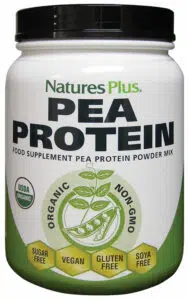 Organic Pea Protein (RRP £22.50, www.naturesplus.com) is ideal for helping you feel fuller for longer! Pea protein has become a primary protein choice among dieters, body sculptors an athletes with strict-body weight limits.
It is sought after by those wanting to control weight due to its ability to counter hunger better than just about any other protein studied.