Last updated on June 7th, 2023 at 12:39 PM
The music is thumping in my ears. I'm stood in what could be the futuristic setting for a 90s pop video and there's a storm of neon objects being hurled at my head that I need to weave, dodge and punch my way through.
But this isn't a new David Beckham-approved fitness studio or an Instagram-fuelled gym craze – it's all taking place in my flat in London.
I've skipped my cardio session at my local gym to get fit with BoxVR – one of the most popular virtual reality games on the market right now.
With the rise of at-home headsets like Oculus Rift and Sony Playstation VR, immersive workout games are set to be a big fitness trend for the next year, as tech companies look for ways to capitalise on the wellness industry.
This particular boxing-style workout is designed to deliver the same high-intensity workout you'd get in a boutique studio, while being fun enough to not 'feel' like you're exercising. 
But does it deliver results? Here's what I thought…
How does it work?
All you need to set up your workout is a TV, a VR headset (BoxVR is compatible with Valve Index, HTC Vive, Oculus Rift and Windows Mixed Reality) and a decent-sized space to exercise safely in.
I download the BoxVR app on the Oculus store (it's available on Playstation or Steam too), slip on the headset and am immediately transported to the changing rooms of a swanky luxury gym.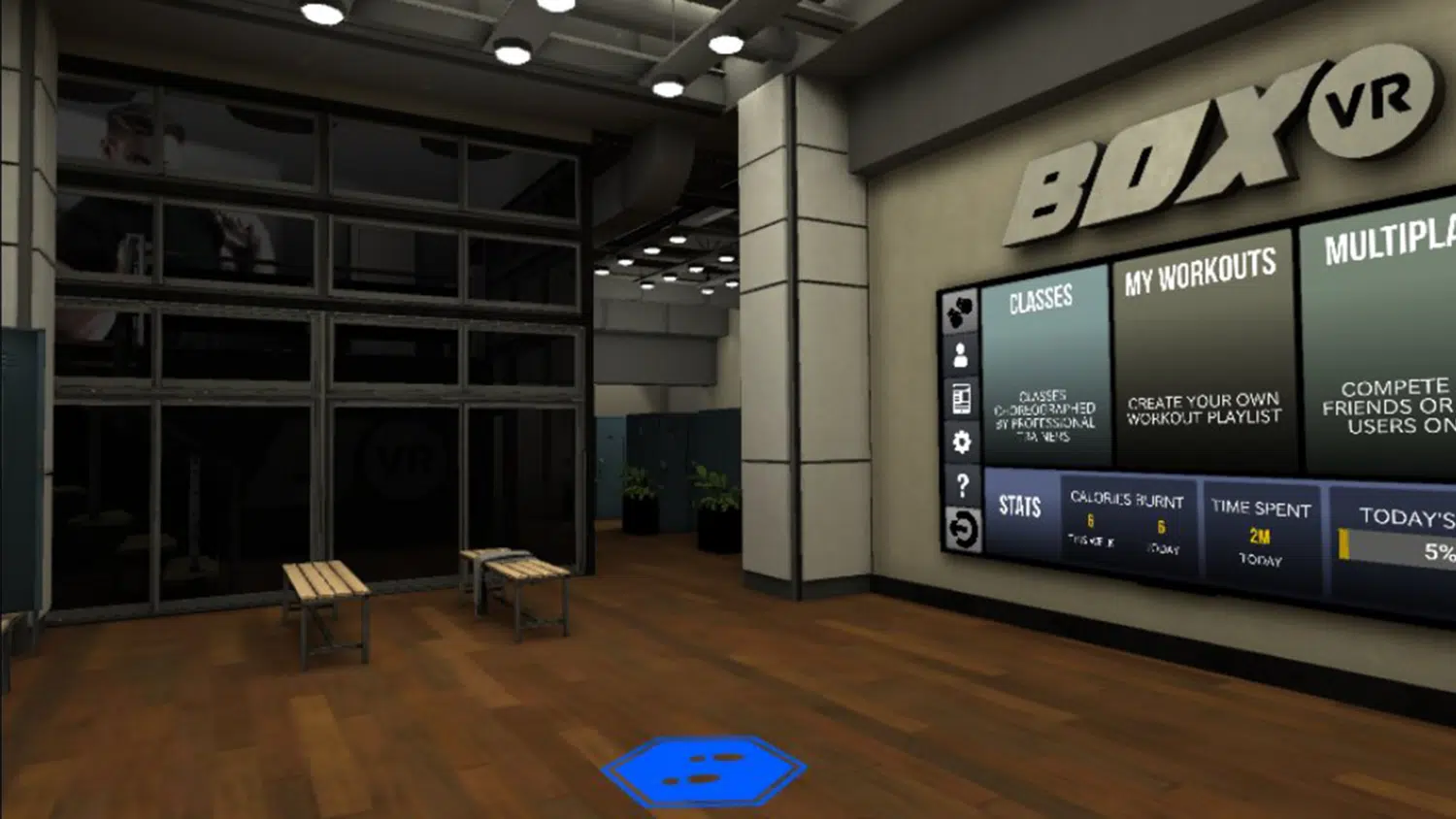 I create a profile for myself and select a class – there are three different intensities of workouts to choose from. Games run anywhere from less than 10 minutes to over an hour, but I go for a fairly easy 20-minute beginner's session.
The premise of BoxVR is incredibly simple. With the VR set's two touch controllers in my hand, I need to strike a set of pink and blue targets with the corresponding boxing glove as they appear to come at me.
There are four different types of targets – one I hit with a jab, one with a cross, one with an uppercut and one I block with both gloves. The game alerts me to which is which as they're coming towards me.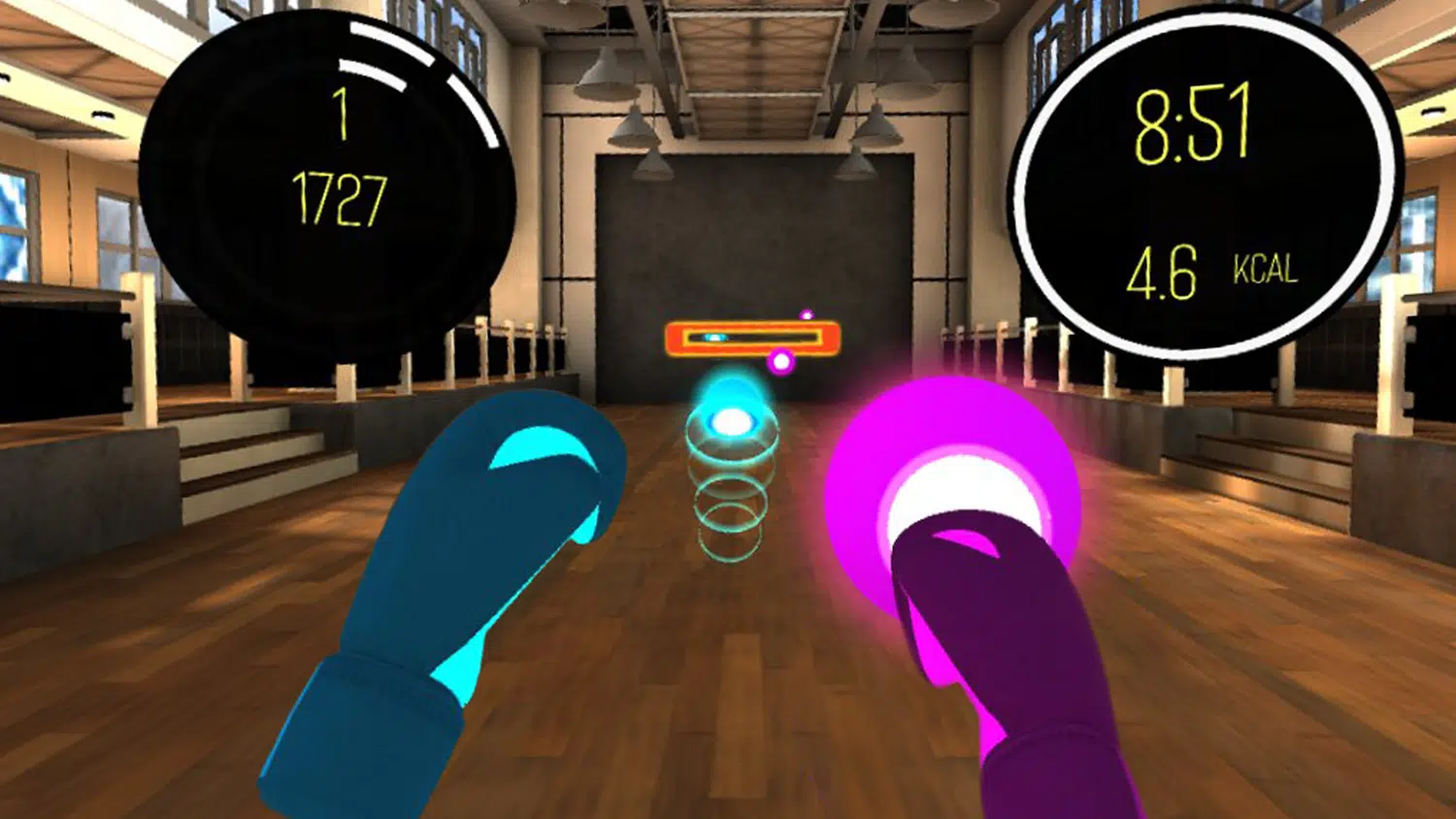 The workouts have been choreographed by fitness instructors to flow in time with the soundtrack, so having rhythm is a huge part of being good at the game – it feels a bit like using a dance mat or taking part in an Air Guitar competition.
I should add at this point that the game has over 100 songs across lots of different genres to pick from too, in case the generic thumping dance music isn't for you.
While I'm trying to punch at the rapidly moving targets, I also need to avoid barriers that come my way by squatting or dodging left and right.
At the end of my 20-minute class, I'm dripping in sweat and given a score for how well I hit each target, the number of calories I've burned (an impressive 200) and a completion percentage for each different target and obstacles.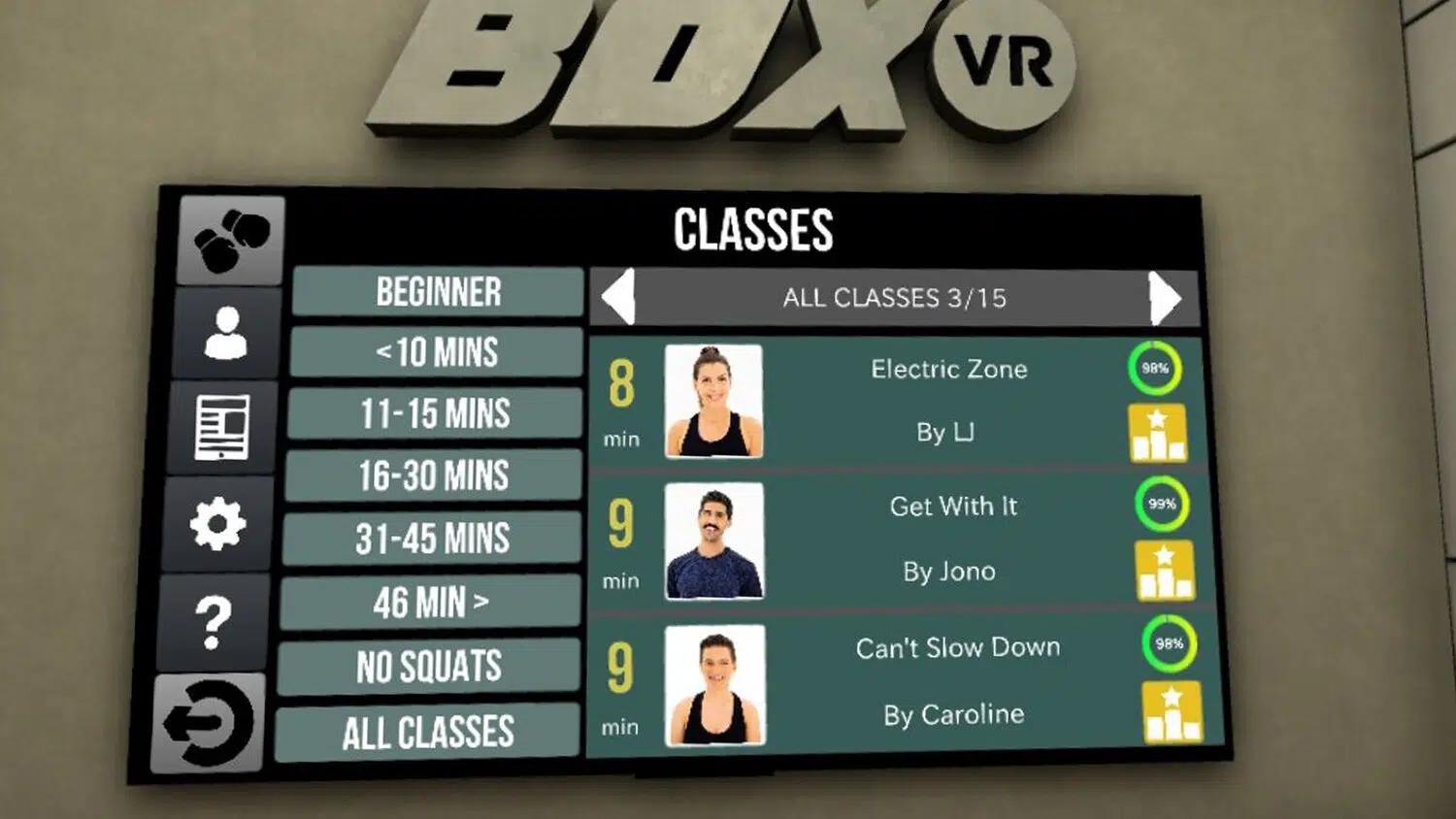 Workouts can be played solo or online with others, and the game keeps track of your weekly and monthly stats so you can monitor your progression.
Fitness verdict?
As the workouts are fairly uncomplicated, you don't have to be great at either fitness or gaming to get the most out of BoxVR.
Rather than challenging you to remember lots of different combinations, the workout's specific goal seems to be to get your heart rate up; this is pure cardio at its best, which we all know is great for helping to burn fat, improve cardiovascular health and gain strength.
The best thing about BoxVR is how genuinely enjoyable the whole experience is. As soon as you put the headset on and start punching at the targets, you completely lose all sense of time. 
I can see this workout being particularly appealing for those who want to get fit but don't feel comfortable in a traditional gym setting – or simply feel bored when running on a treadmill for 45 minutes.
Whether you're a total couch potato, a gym bunny or even somewhere in between, there's an addictive element to BoxVR's simple gameplay that will keep you coming back for more.
BoxVR is available to buy for £24.99 on Steam, Playstation or Oculus; fitxr.com