Last updated on October 4th, 2021 at 06:49 PM
Army Cadets National Ambassador and Adventurer Sally Orange took to the Tower of London on Sunday 3 October to complete her 69th marathon alongside local Cadets to raise money for RBLI.
Whilst more than 45,000 runners returned to the course around London on Sunday, another 50,000 joined virtually, making it the largest marathon ever staged. 
As one of the 50,000 virtual runners, Sally completed the 26.2 miles running laps of the moat around the Tower of London.
To complete the unique marathon Sally was joined by six cadets from 2 Company, City of London and North East Sector ACF. The cadets, from Tower Hamlets, Hackney and Islington formed a relay team, each running four miles with the National Ambassador.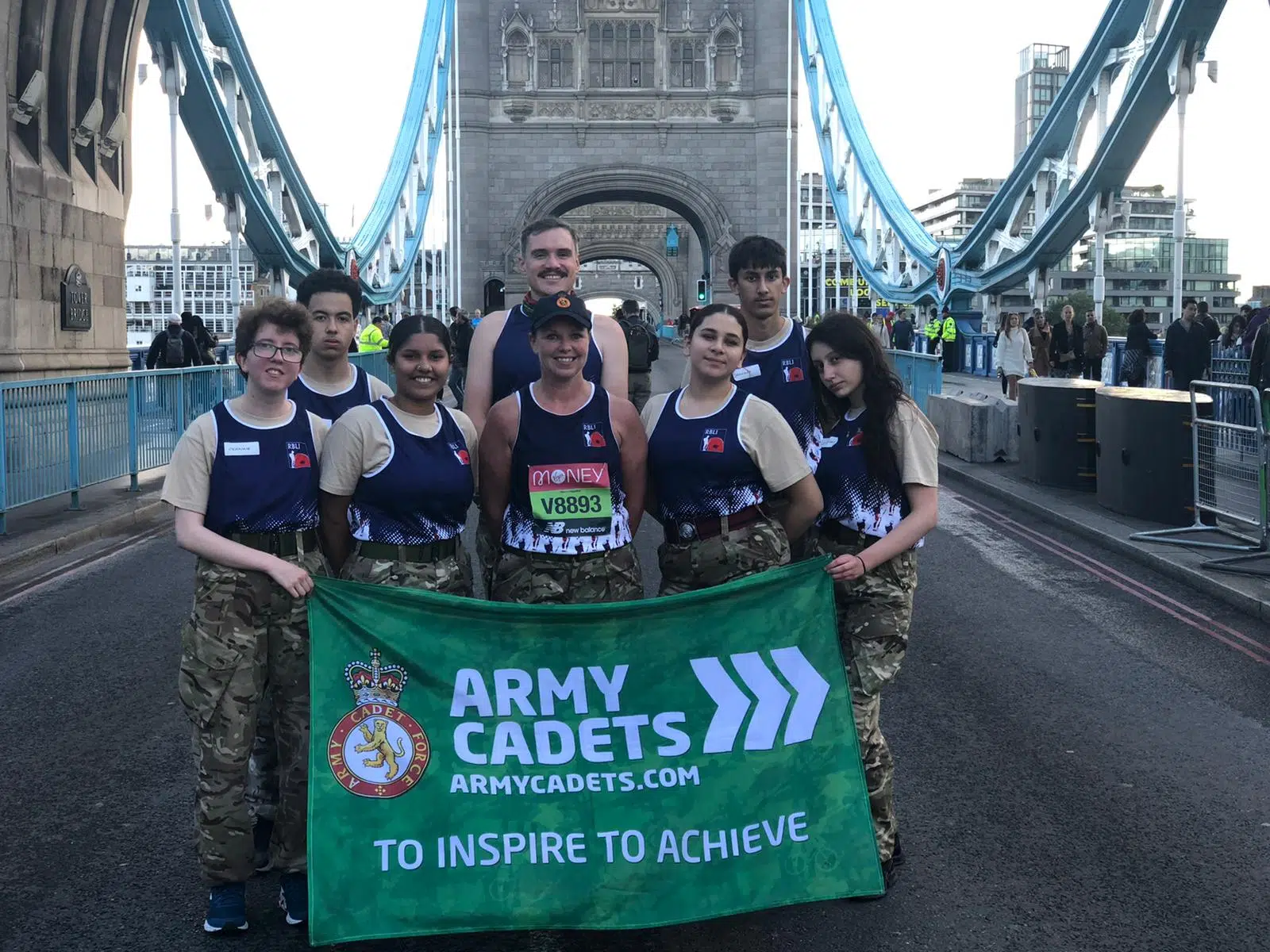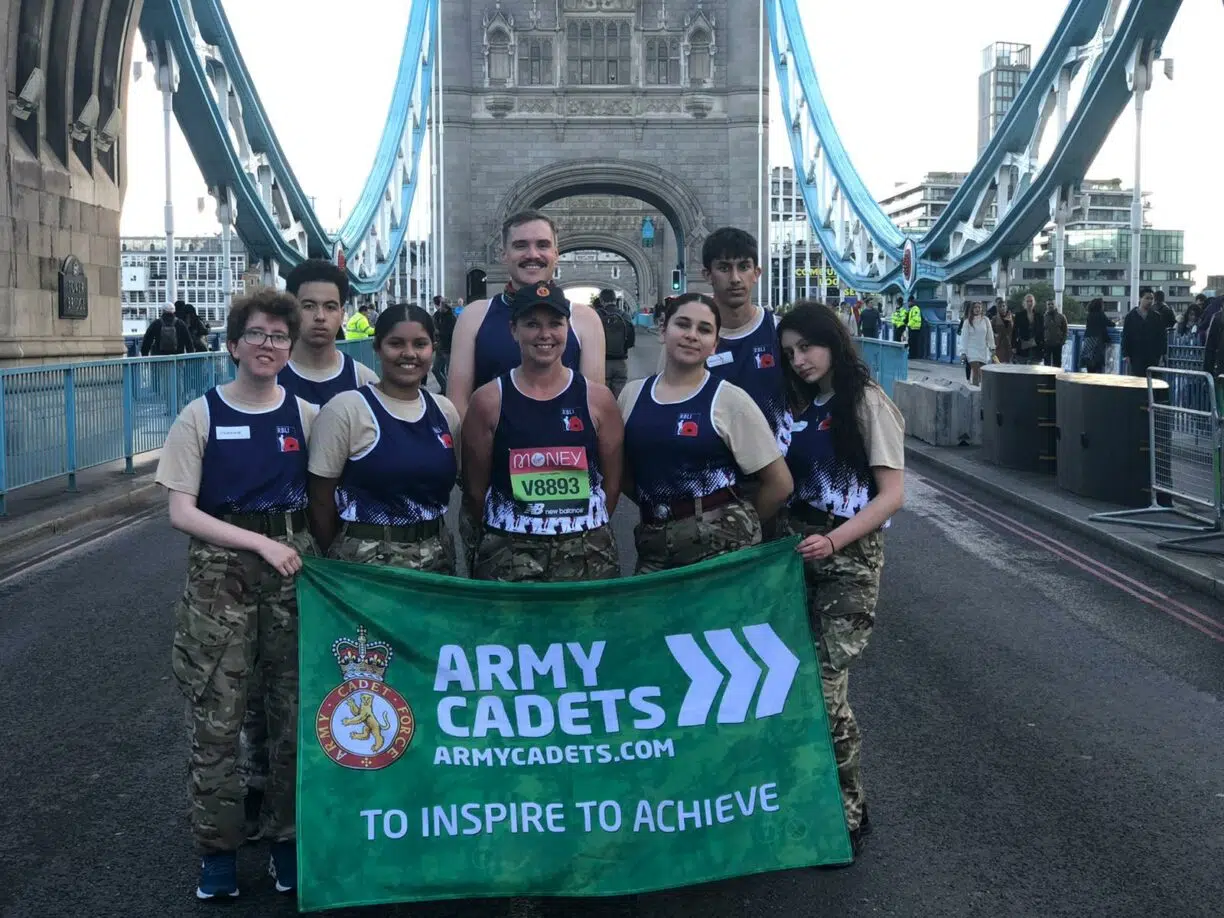 In what was an immense team effort on the day, with Sally completing her individual marathon in 5 hours 20 minutes.
As a veteran marathon runner time is now a secondary thought for Sally, as taking on unique runs and inspiring others is the priority.
Royal British Legion Industries supports more than 11,000 people every year through their employment, welfare, care, and accommodation services.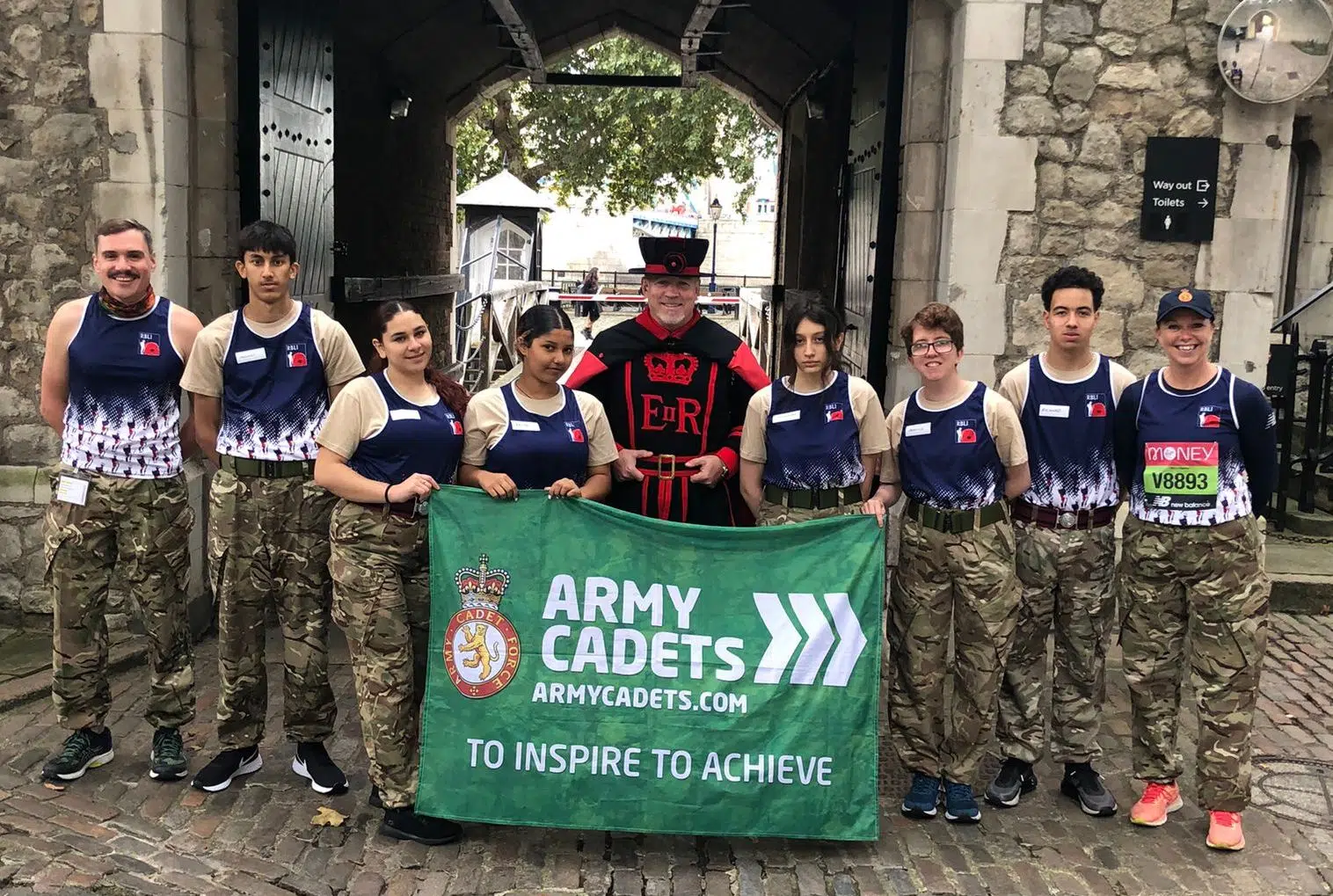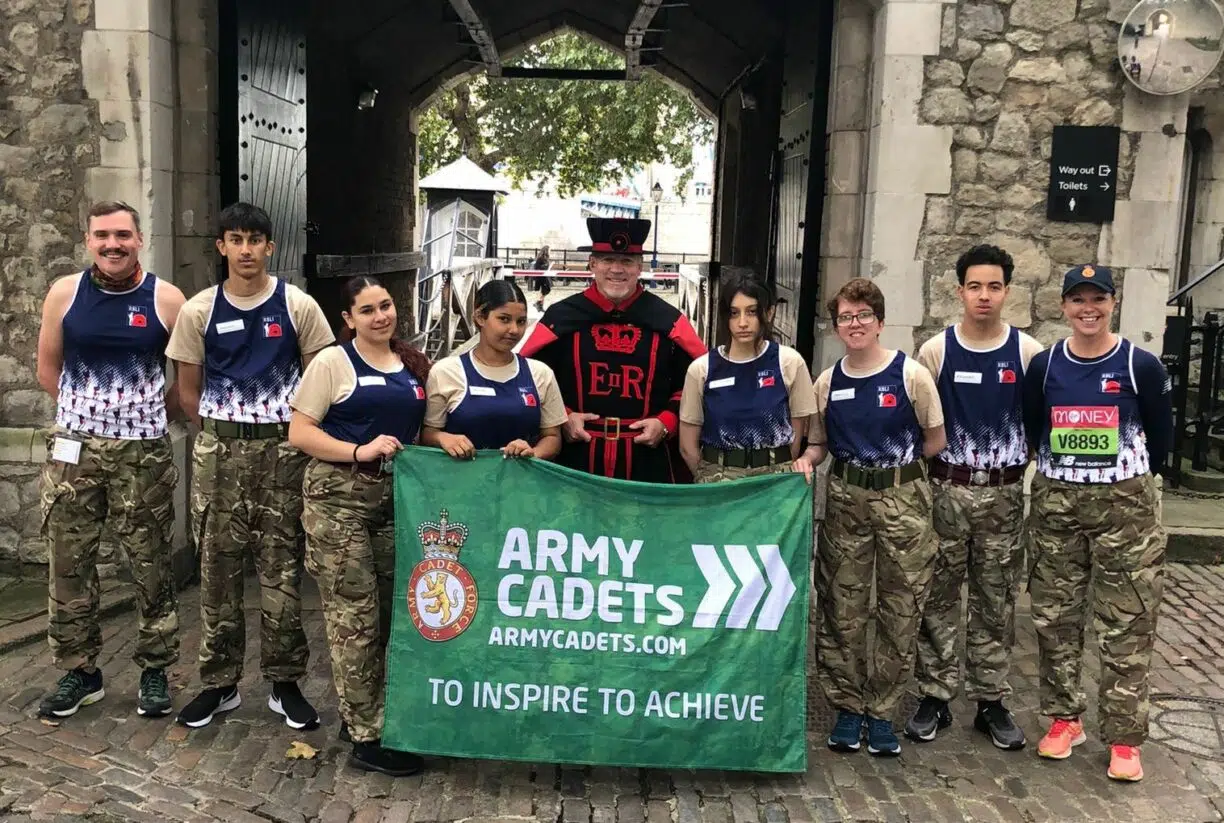 The charity provides a home to more than 300 veterans and their families through its Kent village, while also providing employment to injured veterans and people with disabilities through their social enterprise factories based in Aylesford and Glasgow.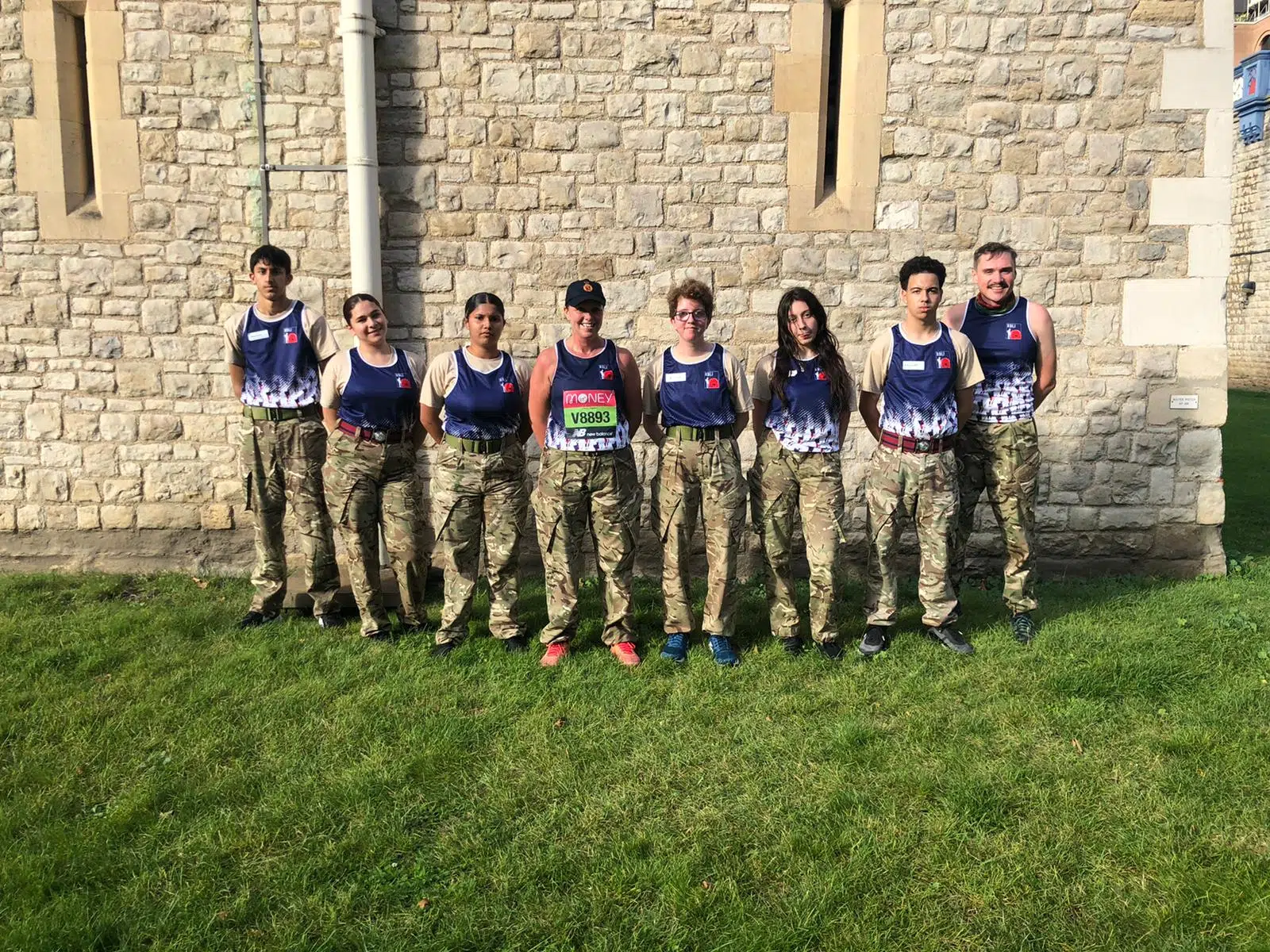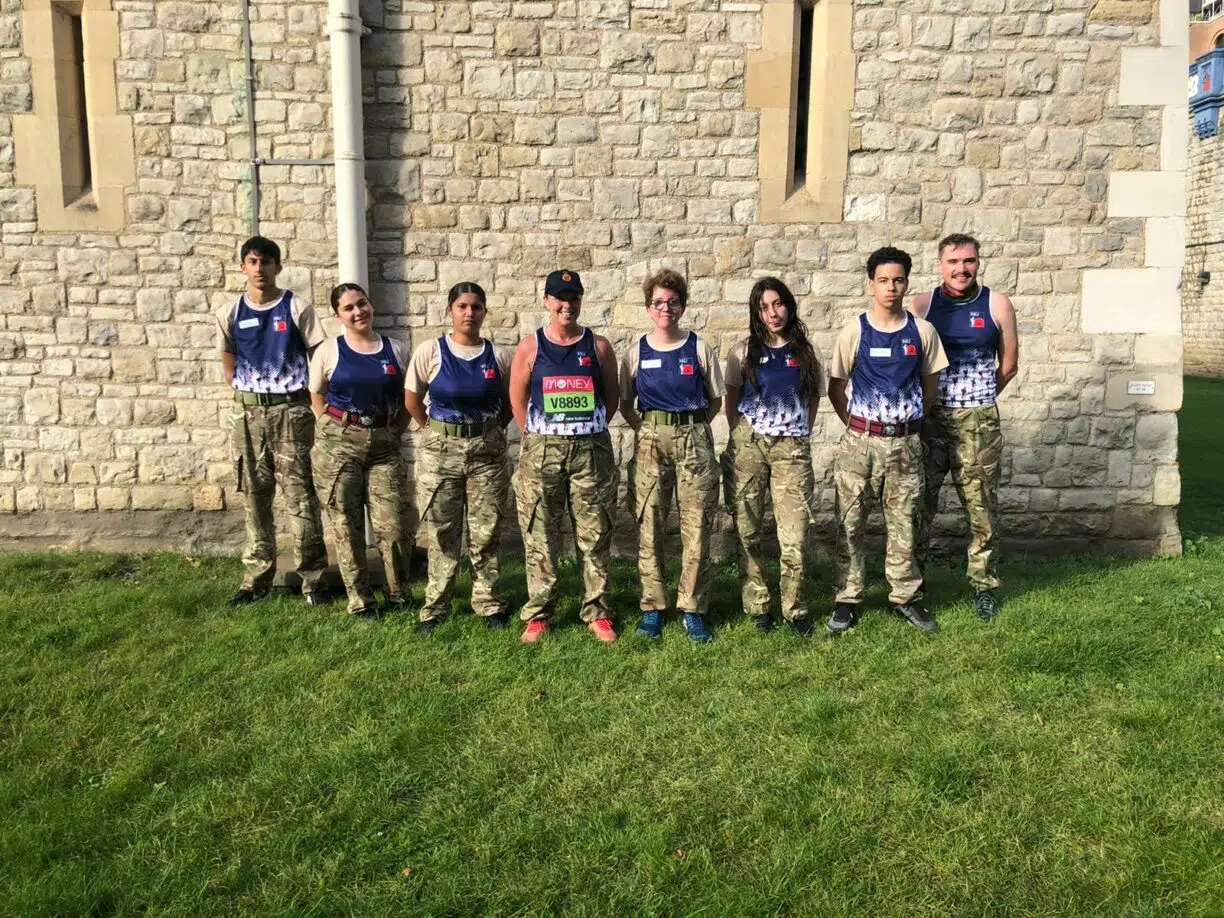 Speaking after the marathon, Sally Orange said: "There was no better way to soak up the electric atmosphere of the best marathon in the world than by completing my virtual run in London itself!
"I knew that Tower Bridge is an iconic point on the route of the London Marathon but being down in the grounds of the Tower and hearing the positive energy from the crowds was a surreal feeling.
"Having the cadets from London run alongside me was a massive boost and they really helped when the going got tough. The motto of the Army Cadet Force is 'to inspire to achieve' and they most certainly did that, and I hope in turn, that we will inspire others to take on their own challenge in the future – who knows, they may even go on to run a full marathon one day!"
Vickey Fitzell, RBLI's Head of Community and Events Fundraising, said: "We are incredibly grateful to both Sally and the Army Cadets for taking part in this year's London Marathon.
"Time and time again, Sally has stepped forward to raise vital awareness for RBLI at a time when military veterans are in desperate need of our support. We cannot thank her enough."
To donate to Sally's challenge, visit www.tinyurl.com/SallyTower