Last updated on August 22nd, 2021 at 03:13 PM
Lockdown has inspired more and more of us to take up cycling – and we're being encouraged to keep it up long term.
You might even have noticed pop-up bike lanes are appearing in cities across the UK, including Glasgow, Manchester, London, York, and Brighton, enabling millions of people to change the way they travel.
That aside, cycling already has a longstanding popular following, whether you're in it for the PBs and training goals, or simply love getting outdoors on two wheels.
Aside from the obvious health and environmental benefits, there are so many great joys to cycling. Hearing the birds chirping, feeling the gentle summer breeze on your face, and pottering through your local streets feels infinitely more enjoyable than cramming yourself onto a packed bus or delayed train.
Fitness-wise, cycling offers a whole world of challenges and opportunities to explore; that might be training for a sportive or just getting comfortable enough in the saddle to tackle some bike touring holidays.
Whether you're a pro cyclist or a new starter, we've rounded up some must-have kit for joining the peloton…
For the beginner cyclist
1. Carrera Subway 1 Hybrid Bike, women's frame from £300, men's frame from £325, Halfords.com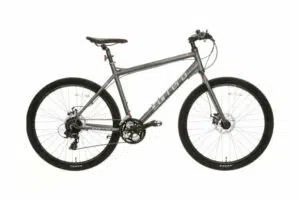 This versatile hybrid is a perfect starter bike for getting from A to B, whether you're thinking of tackling city streets, trails or towpaths. With 24-speed Shimano gears, a lightweight aluminium frame, and robust wheels tough enough to handle smooth streets and more rugged terrain, this is a great choice for those who don't want to invest in an expensive road bike and a separate off-road option for weekend rides in the countryside.
Both men's and women's frames are available, and at a wallet-friendly price point, you'll be hard-pushed to find a better bike for building up your confidence.
2. Specialized Align W/MIPS Helmet, £45, Specializedconceptstore.co.uk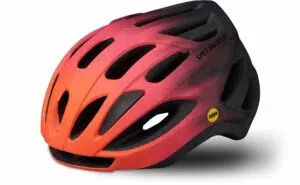 A robust cycling helmet is a must, but there are lots of different options to consider. Spending a bit more money will generally mean you'll get a lighter and more breathable helmet with better venting, which can be a godsend if you're tackling long distances in the sticky summer heat.
We like this lid from Specialized, which has a special '4th Dimension Cooling System' for better airflow; should you get chilly in the winter months, you can always stick a cycling cap underneath.
There's an adjustable dial at the back so you can fit it comfortably to your head and it comes in a range of hi-vis colours to help keep you safe on the roads.
3. ETC Mini Bright Silicon Light Set, £3.99, Tredz.co.uk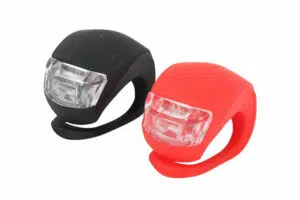 If you're planning to cycle after dark, it's essential to invest in a pair of bike lights (it's a legal requirement in the UK to have lights/reflectors – white at the front and red at the rear – to keep you visible to traffic).
This set is a handy portable option for urban riders who are worried about eagle-eyed thieves. They attach on and off the frame with a simple silicon band, meaning you can pop them on and off every time you lock up your bike outdoors.
4. Quad Lock kit
Getting lost or mistakenly venturing onto busy roads can be unsettling when you're still getting to grips with cycling. Installing a smartphone bike mount to your handlebars, like this Quad Lock, can help you to keep to the quieter route at all times. It has a simple 'dual-stage lock' that hooks your phone up to the handlebars with a simple twist of the wrist, keeping your map visible at all times.
The mount is easy to install onto your bike, and doesn't slip around, even when encountering everyday bumps and knocks. An accompanying smartphone case allows you to clip your phone into place. If you're worried about exposing your phone to the elements, there's the option to pay a bit extra to add Quad Lock's rain-proof Poncho cover into your kit.
For the seasoned cyclist
1. Canyon Roadlite WMN AL SL 7.0, currently from £799 (was £899), Canyon.com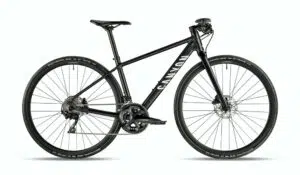 If you're ready for an upgrade without leaping into the deep end of road bikes, Canyon's Roadlite range of hybrid 'fitness' bikes is superb. We tested this women's model which looks and feels considerably more expensive, with its clean, sleek design and matt black finish (a red colourway's also available), lightweight frame (this one is aluminum with carbon forks) and high-quality Shimano components.
Box-shipped, you'll need to assemble it – but that's much simpler than it sounds and Canyon's YouTube tutorials and online customer chat will help if needed and it comes with required tools. With the versatility and comfort of a hybrid (the cushiony handlebar grips are super soft) and the smooth, nippy ride of a road bike, this is an ideal option for those looking to commute, pootle around locally and also crank things up a notch with a long weekend ride.
2. Wahoo KICKR Smart Trainer, £999.99, uk.wahoofitness.com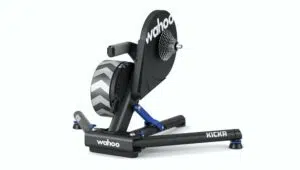 Turbos mean you can keep up your training goals even when you can't get out for long rides or don't have decent hills nearby – and Wahoo's KICKR is at the top of the range.
The KICKR flywheel promises 'the most realistic' ride feel and the design's been upgraded to be quieter than ever, but the real bang for your buck is that you can set some serious challenges and get a hardcore workout all from home. Just hopping on to ride is decent if you're looking to keep your stamina up – a notable gain compared with cheap turbos is you get proper resistance here, so you can really put those quads to work.
The Wahoo app makes it easy to adjust workout modes and monitor progress and it's compatible with a range of third-party apps, including Zwift and Strava. Kit junkies could take things next level by adding in the KICKR Climb Indoor Grade Simulator (£499.99) and KICKR Headwind Bluetooth Fan (£199.99).
4. Le Col x Wahoo Indoor Training Jersey – Collective Edition, £120, Lecol.cc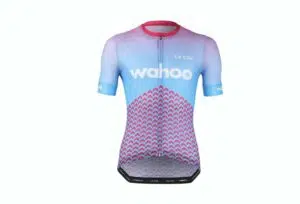 And if you are getting serious with your at-home training, you might want to consider some indoor-specific kit for wearing too. You can heat up more quickly indoors, without the breeze and airflow of riding outdoors; these Le Col x Wahoo jerseys feature 3D mesh fabric specially designed to combat this with ultra sweat-wicking.
Men's and women's fits available, plus there's a classic black version if you don't fancy the collective edition pink and blue.
5. Beeline Velo, £99, Beeline.co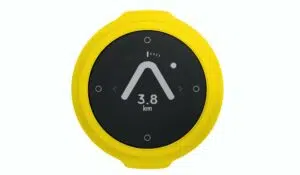 This nifty silicone-encased gizmo wraps easily around your handlebar, providing super-simple route navigation with an arrow highlighting turns you need to take – ideal for two-wheeled commuters and explorers who just want basic directions and would rather keep their phone tucked safely away.
Global coverage using Google Maps, 30-hour battery life, waterproof, shockproof and promises good visibility in the sun too. You can plan, save and share routes via the Beeline app and sync with Strava too.