Last updated on April 26th, 2023 at 02:40 PM
A world leader in indoor cycling performance, Wattbike is the original, indoor smart bike innovator, offering the most accurate and reliable training tools used by champions, athletes and fitness enthusiasts worldwide. 
Wattbike's mission is to help improve the health and performance of every athlete in the world, and this sees Wattbike as the choice of both the world's top sporting teams such as the All Blacks, as well as thousands of everyday athletes at home.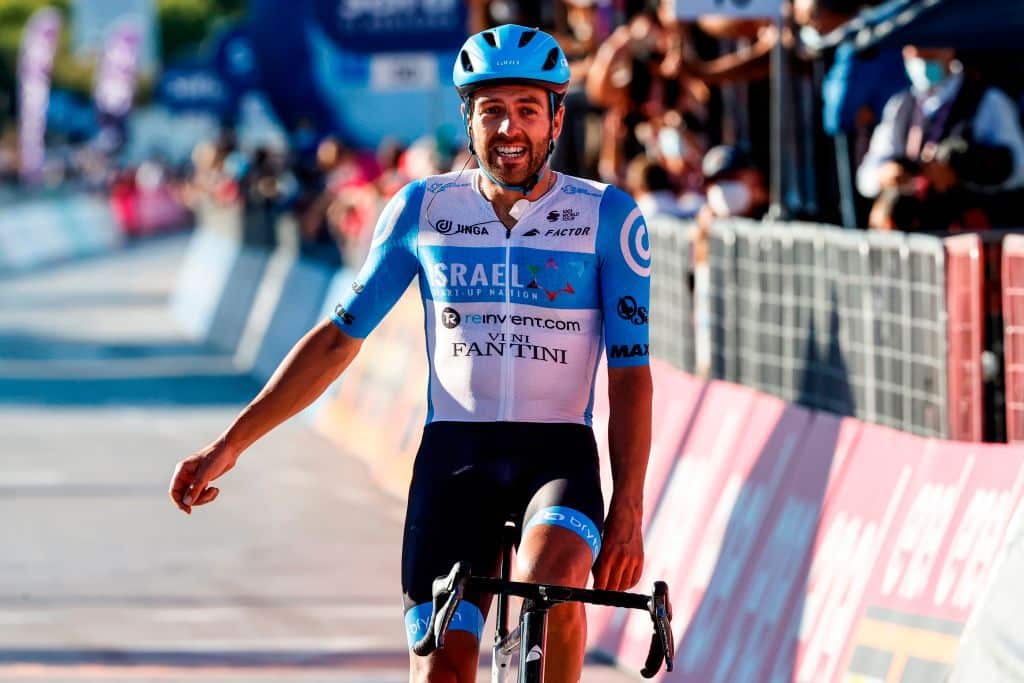 And the Wattbike team are delighted to be welcoming two long-term ambassadors to their team; former professional cyclist Alex Dowsett and his wife Chanel @TheChanelChannel.
After four years of living in Andorra, Alex and Chanel have recently moved back to the UK, and their new home will be in the county of Essex.
While their new home may not have the outdoor views of the Pyrenees, their indoor setup will be doing its very best to match it – featuring two Wattbike Atoms set up side-by-side, allowing the two of them to train and race together, whilst not compromising on precious family time spent with their daughter Juliette. 
Both Alex and Chanel have a busy year ahead too. Although retired from the international cycling circuit, Wattbike will be supporting Alex with a number of domestic goals that he has for the 2023 season, from the recent London Marathon and the Gralloch Gravel Championship to a string of national time trial events.
And having taken part in her first IRONMAN event last year and most recently the London Marathon this year, Chanel will be focussing on local triathlons and improving her swim/bike/run times. 
Whilst their physical goals may be different, their values of developing the sport of cycling are inspiring to many, making them ideal additions to the Wattbike family.
The new partnership will include regular vlogs, social media content and live streaming of both Alex and Chanel as they work towards their goals and races this season. 
Alex says, "I've envied Wattbike users for a long time due to the vast amount of real-time data that's available with the pedal stroke and now I'm excited to get stuck in to learn about it all and improve.
"I love indoor training but I'm tired of the faff around setting up indoor training so to be able to now get my kit on and just jump on the Atom and ride is a dream.
"Lastly and most importantly is having our training indoors, so my daughter can see Chanel and I exercising – I think it's super important for her future, so she doesn't just see us leave on a bike ride and then return a couple hours later, but the workouts and seeing us enjoying the buzz you get from a good session is crucial.
Since training for the marathon, she already now wants to ditch her scooter and go on runs – it's pretty mindblowing how much of an influence we are to her, so I want to be as positive of an influence as I can be.  I'm very happy to be working with Wattbike and training on the Atom."
And Chanel says, "Growing up in New Zealand you'd be hard-pressed to find a kid who didn't idolise the All Blacks, so to partner with a brand that's keeping my home country team fit and ready is the stuff childhood dreams are made of!
I've never been one for the super detailed parts of riding so I'm looking forward to learning more about how my own data on Wattbike translates across the training board.
Equally, not having to set up a turbo trainer is going to be incredible! I'm really looking forward to reconnecting with the online community for some live stream rides."
Duncan Bradley, Chief Product and Brand Officer for Wattbike says, 'We are delighted to be supporting Alex and Chanel in their adventures this year and helping them achieve their goals with the Wattbike Atom and our Hub app."
"They are both superb advocates of sport and have developed a really fun and engaging online channel. From parents juggling work and training, to those that are taking part in their first-ever triathlon, we know our new and existing customers will relate as they train towards their goals. I'm excited to follow their updates and create some great stories with the support of Wattbike."
For more information about Wattbike visit wattbike.com and learn more about Alex and Chanel via their Youtube and Instagram channels