Last updated on March 11th, 2023 at 06:36 PM
adidas remains committed to providing athletes with the best options available when it comes to performance footwear and apparel for the course.
Today the brand is introducing two product ranges across footwear and apparel – ZG23 and Ultimate365 TOUR – that utilize the latest materials and technologies from the 3-Stripes to help golfers everywhere perform their best.
ZG23 is the newest model in adidas' footwear range that continues to provide golfers with a lightweight option that doesn't compromise on performance.
Following the successful launch of the ZG21 footwear in 2021, adidas completely redesigned the outsole and upper of ZG23 so that golfers could experience increased traction, stability, and comfort.
These key updates include the introduction of adidas' LIGHSTRIKE and LIGHTSTRIKE PRO cushioning systems, which can be found in other categories such as adidas' basketball and running footwear.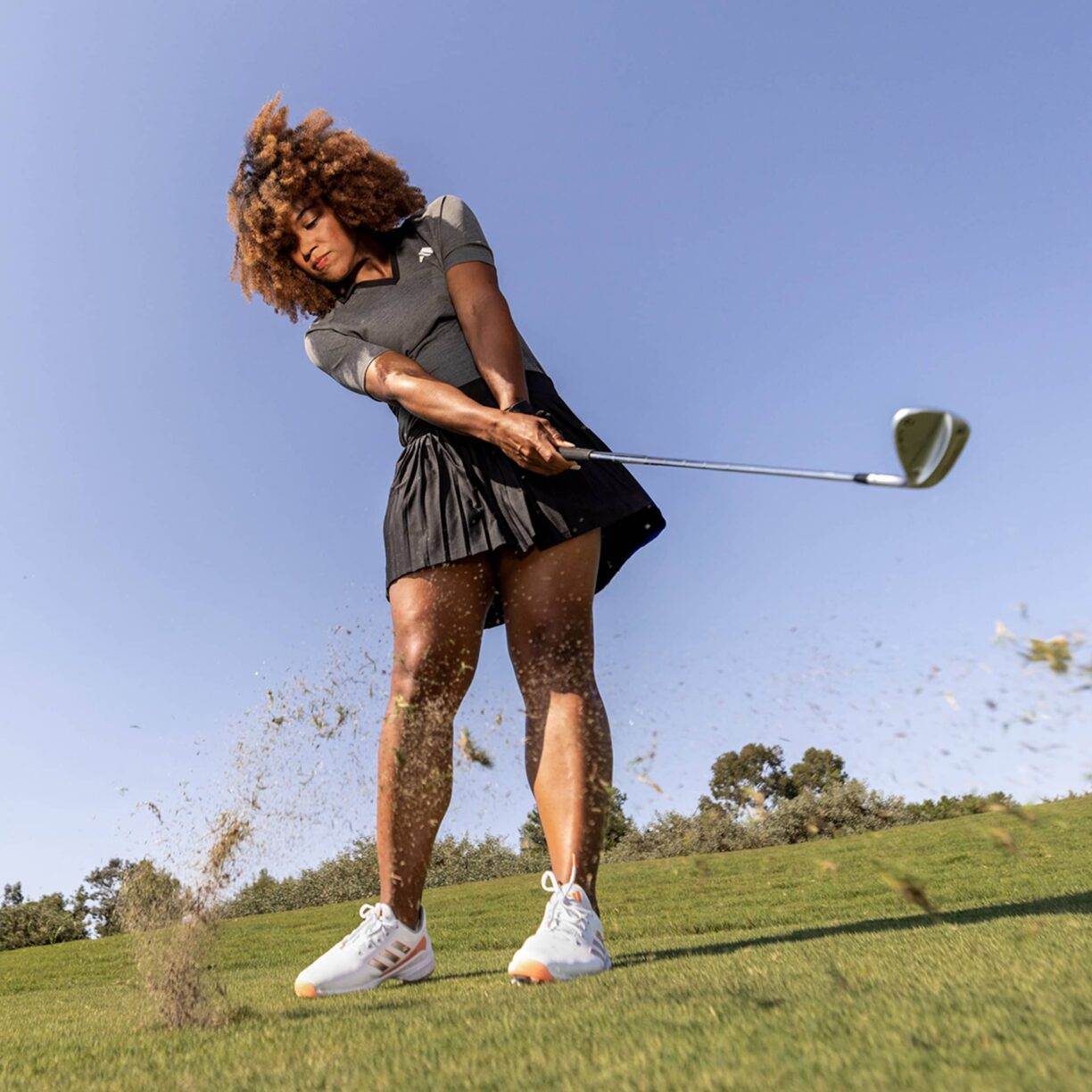 The major updates to ZG23 include:
LIGHTSTRIKE / LIGHTSTRIKE PRO – A revamped midsole combines adidas' unique cushioning system to give golfers both stability and comfort in one package. The firmer, and more stable, LIGHTSTRIKE encompasses the perimeter or frame of the midsole while the softer and more cushioned LIGHTSTRIKE PRO is used inside this frame. What makes LIGHTSTRIKE so beneficial to golfers are its unique lightweight properties and ability to 'tune' it to certain areas. The firmer LIGHTSTRIKE on the perimeter offers more lateral stability, while the softer LIGHTSTRIKE PRO has amazing cushioning and comfort while walking and swinging.
ULTRA-LIGHT STABILITY FIN – First introduced in ZG21 and designed to provide lateral stability and support throughout the swing, adidas has now evolved this to a 3D shape that wraps onto the upper and sits closer to the foot. With this upgrade, golfers will feel even more stability as their weight shifts throughout the swing. Based on testing, this updated ULTRA-LIGHT STABILITY FIN will accommodate a variety of swing speeds, from amateurs to tour professionals.
D-TRAXION – While still featuring the six-cleat SWINGPLANE TRACTION from ZG21, adidas researched the swings of its tour professionals to find an even better configuration for the secondary lugs to help provide increased grip across a variety of conditions. Combining the data from athletes and heat map studies to gain a better understanding of where pressure is placed, adidas used an algorithm to generate the location and height of traction for all lugs found in the D-TRAXION part of the outsole.
The upper for ZG23 is made of a clean, premium microfiber for a lightweight feel and comfortable fit. This waterproof material is anti-stretch and helps provide more consistent stability.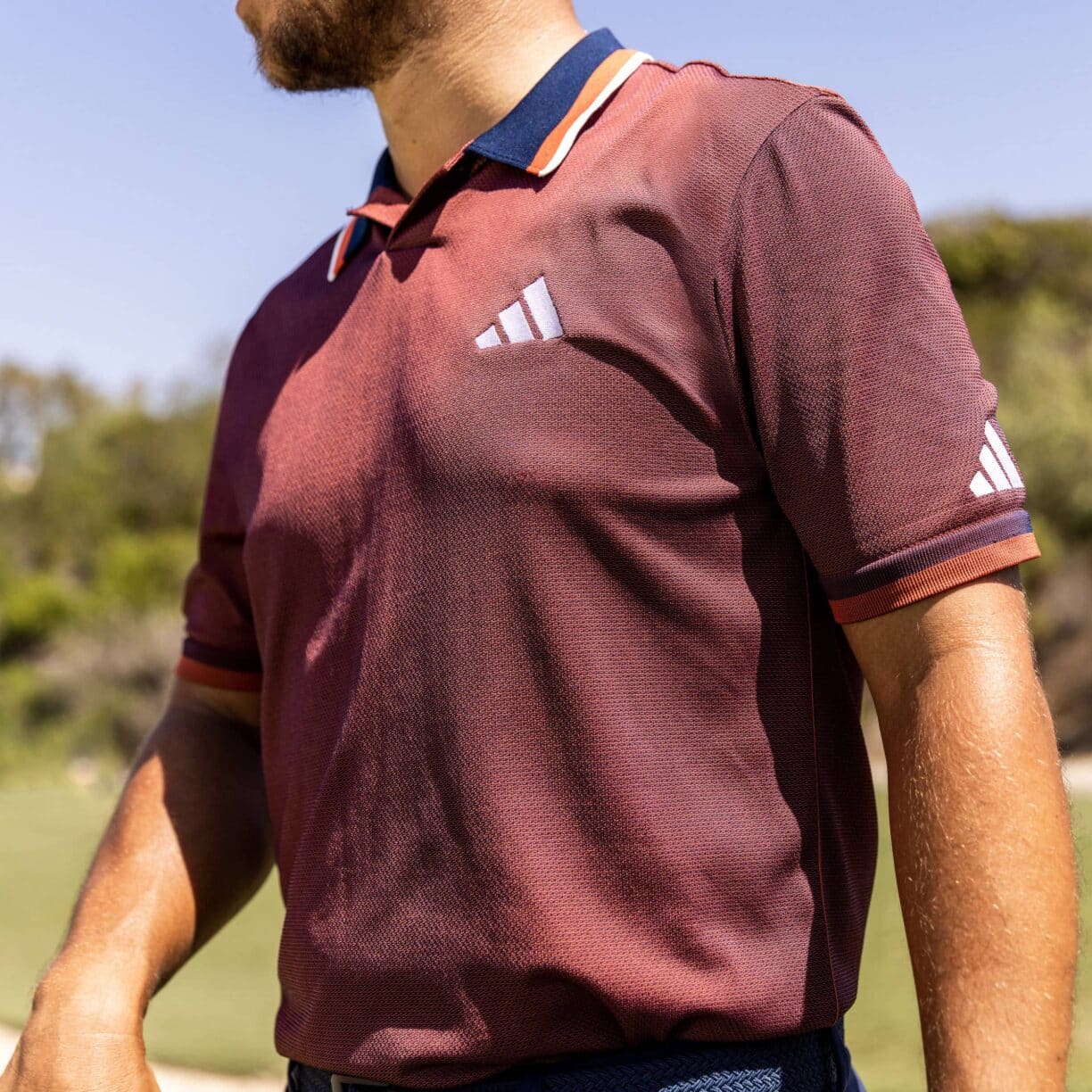 ZG23 will come in five models: men's and women's laced, men's and women's BOA®, and a simplified laced offering for junior golfers.
The two BOA models feature the BOA Fit System, delivering micro-adjustable precision fit and engineered to perform in the toughest conditions.
The BOA models also feature a tri-wrap design for the added benefit of improved power transfer and efficiency, creating a secure fit over the instep for an even higher level of performance.
Both the men's and women's ZG23 BOA feature premium Li2 dials – a sleek, low-profile, multi-directional dial platform that modulates tension with enhanced speed and effortless execution.
Speaking to the upgrades on the new ZG23 footwear, Masun Denison, Global Footwear Director, adidas Golf, said: "Golfers continue to look for a lightweight footwear option that has zero performance sacrifices.
Building off our success with ZG21, we pushed ourselves to shave as much weight as possible while enhancing and improving the key areas of stability, traction, and comfort – all critical to helping golfers perform on the course. With the introduction of LIGHTSTRIKE PRO in ZG23, we were able to take the ZG franchise to the next level."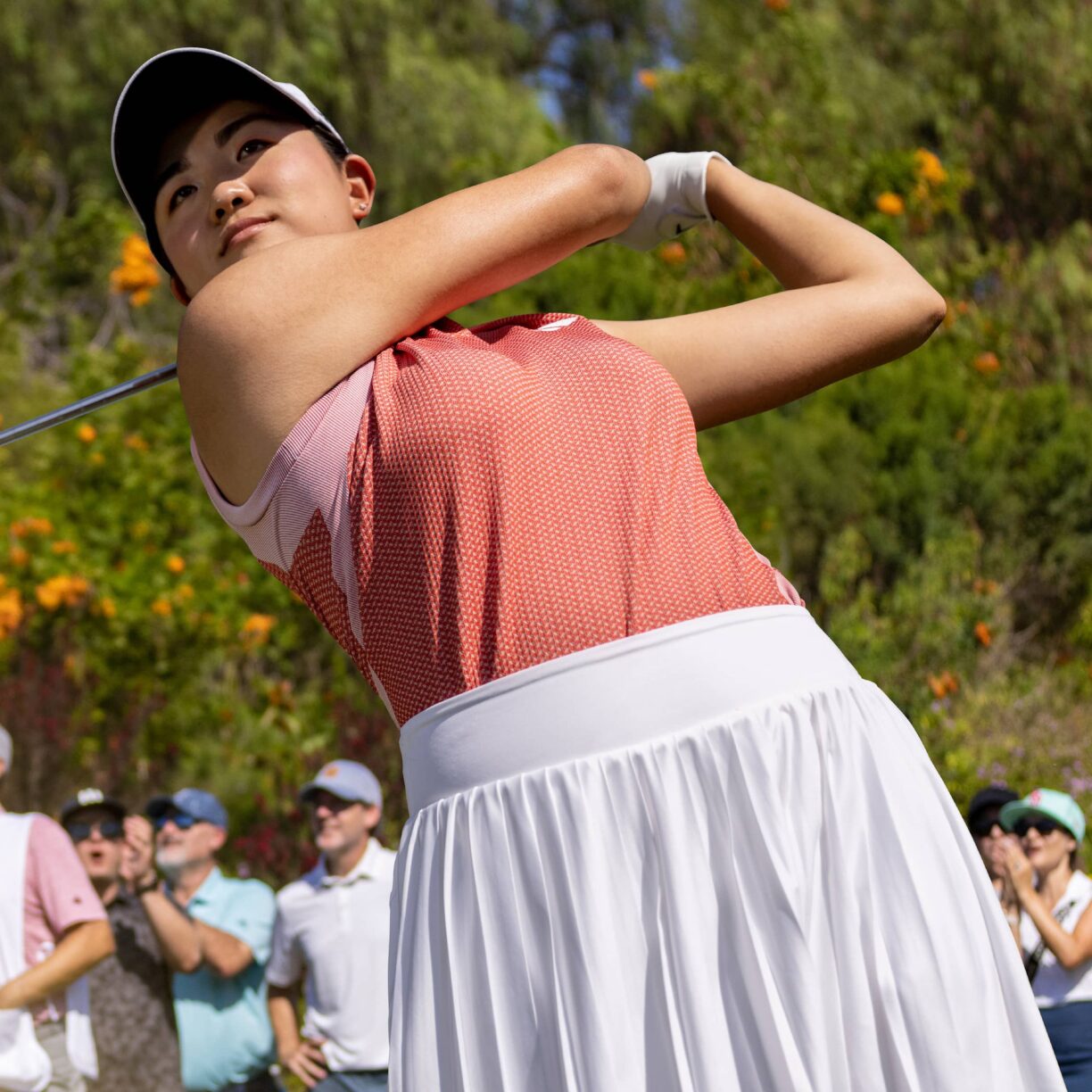 In apparel, the new Ultimate365 TOUR range is a showcase of the best materials from adidas designed to give golfers the ultimate edge on the course. Each piece within the men's and women's ranges was designed to benefit areas where golfers need it most. These key materials include:
No-Show – First developed by the golf category at adidas, the No-Show materials are designed to hide the appearance of sweat through the combination of hydrophobic and hydrophilic yarns in a double-knit construction. As golfers begin to sweat, the hydrophilic yarns absorb the moisture from the surface of the skin and distribute it along the inside of the fabric, keeping the athlete dry and comfortable. The hydrophobic yarns of the face ensure the outside stays dry, concealing sweat to maintain a fresh appearance. This technology will be offered in polos for both men and women.
PRIMEKNIT – Constructed entirely in one piece, PRIMEKNIT provides a better fit while using less material and producing less waste. This engineered design offers stretch and breathability wherever golfers need it most. PRIMEKNIT will be featured in both a polo and crewneck sweatshirt for men as well as a sleeveless polo for women.
Textured Mesh – Inspired by the way plants exchange gas with the environment through microscopic pores in leaves, this material is designed to open during movement to allow cool air to pass through between the material and the skin. This keeps golfers cool, dry and comfortable throughout the course of their round. A printed polo for men as well as a long-sleeve polo option for women will feature this technology in the Ultimate365 TOUR range.
Tech Nylon – While offering great structure and durability, this lightweight stretch woven is engineered to move with the athlete, encouraging a better range of motion for pinnacle performance. For golf-specific functionality, adidas has included a water-repellent finish to repel moisture and keep the athlete dry. Products featuring nylon include a pant and shorts for men and pull-on pants for women.
Referencing the new Ultimate365 TOUR apparel, Shaun Madigan, Global Director of Apparel, adidas Golf, said: "We designed this apparel so that golfers had access to the best materials from our brand all in one place. Every single piece in the Ultimate365 TOUR range was designed with performance in mind, and we know golfers everywhere will be able to feel and appreciate the difference."
The  Ultimate365 TOUR apparel range is available now on adidas.com, the adidas app and at select retailers worldwide. The new ZG23 footwear will be available at the same locations beginning March 3, 2023.