Last updated on September 19th, 2023 at 07:10 AM
TikTok can be a treasure trove of funny videos, helpful hacks, and fun challenges to try out at home. This makes it the perfect platform for sharing health and fitness tips, something which many social media users are always on the lookout for.
While there's no magic solution for keeping fit, some challenges and programmes have gained so much popularity on TikTok (or so-called 'FitTok', a tag that has over 60 billion views on the app) that it begs the question: do they really work?
Below, our friends and gym equipment specialists Fitness Superstore has rounded up some of this year's trending workouts to help you know which ones to try out, and which are best to avoid.
The 12-3-30 workout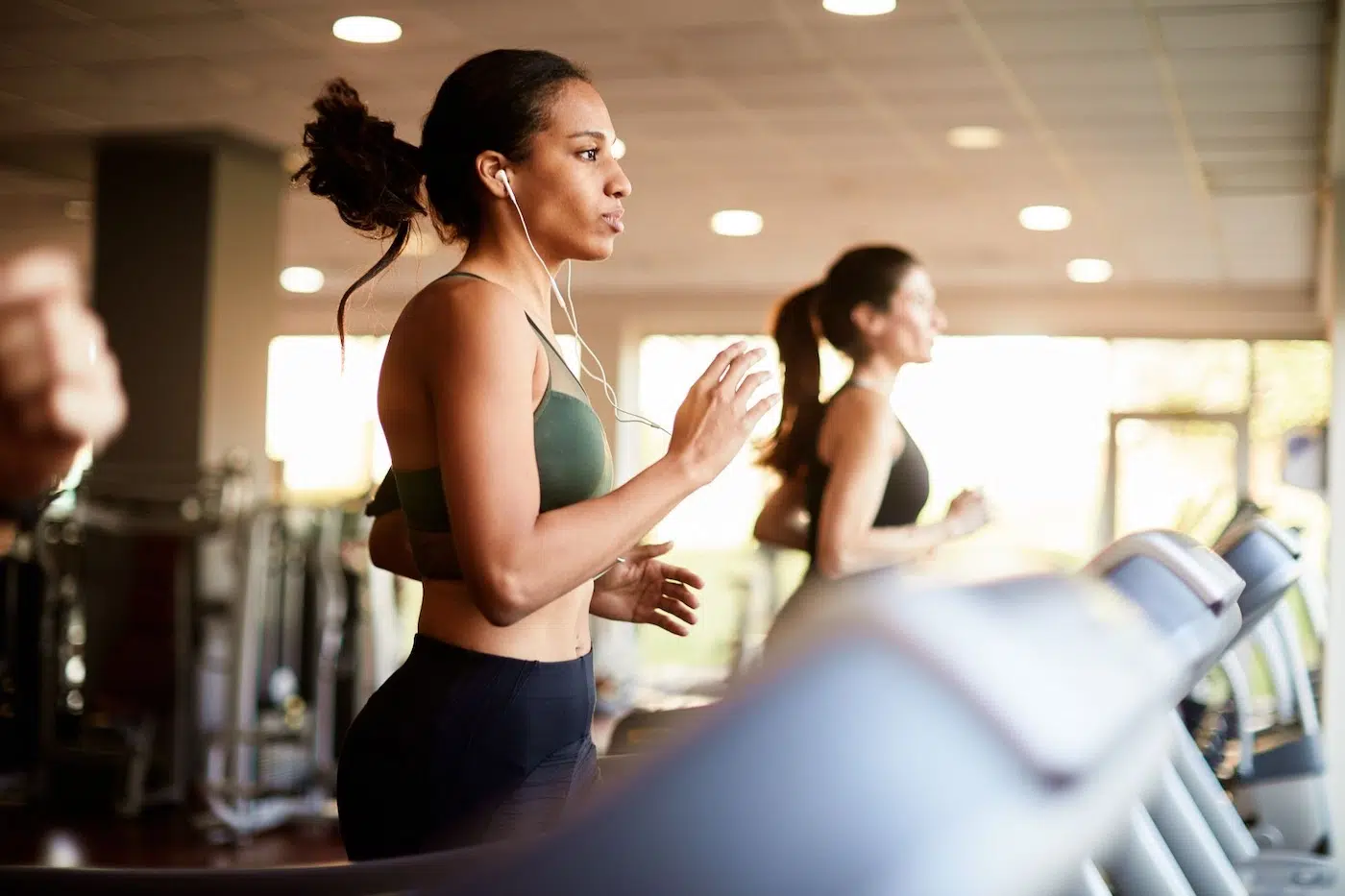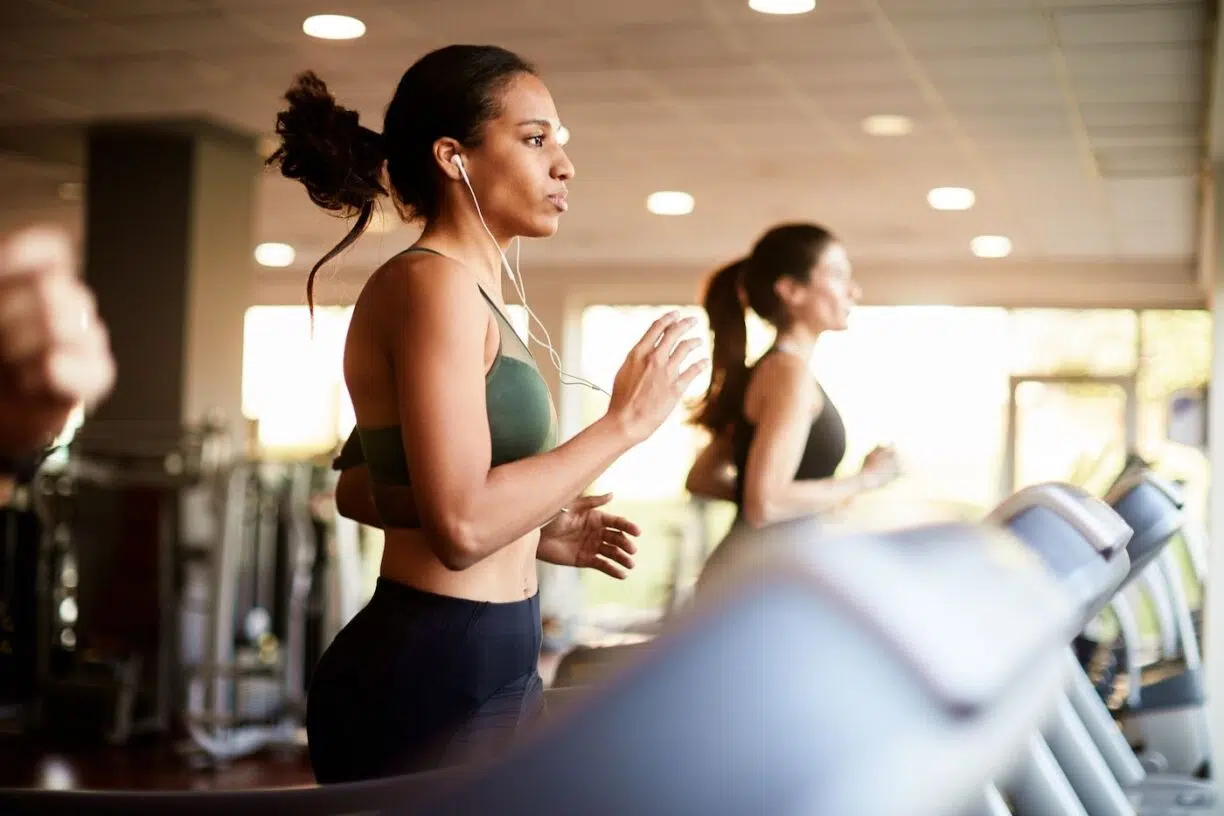 Created by actress and social media personality Lauren Giraldo, the 12-3-30 is a treadmill workout that's taken the internet by storm. In fact, the hashtag #12330workout has over 109 million views on TikTok, suggesting that this trending cardio method is bringing the so-called 'dreadmill' back into favour.
While the treadmill can sometimes get a bad rep, a high-quality model can be an invaluable piece of equipment — especially during the winter months when you might not want to exercise outside, or in summer when it's too hot to run outdoors.
This workout involves setting your treadmill to a 12% incline, a speed of 3 miles per hour, and walking for 30 minutes. However, don't be fooled into thinking that walking will be easier than running!
The gradient of the treadmill and brisk pace will soon get your heart rate up and have you working up a sweat while remaining a low-impact workout on your joints.
This makes it a great option for those starting their fitness journey, but if you're struggling to keep up, lower the incline or reduce the speed slightly until you get accustomed.
Walking at an incline is a great way to burn calories and tone up the muscles in your glutes, lower back, hamstrings, and calves, so adding the 12-3-30 workout into your weekly routine would be a great way to keep up your cardio and reach your fitness goals.
Just be sure to keep up regular upper body workouts and weight training, to make sure you stay strong and hit all the major muscle groups in your body, not just your legs.
"Social media has its pros and cons, and so while platforms like TikTok can be a great source of helpful tips and tricks, there is often some concern about just how effective or safe they are. Especially when it comes to health and fitness, it's important to follow advice from qualified people, so you can make sure you avoid overexercising, getting injured, or simply wasting your time!

"So, while workout challenges can be a fun way to stay active and help you stick to a routine, it's worth taking some time to research any new exercise plans before you start. Most importantly, try to find a form of exercise that you enjoy and that realistically fits into your daily life: you're not only more likely to stick to it, but you'll eventually see how much an active lifestyle can benefit your physical and mental health."

Keoghan Bellew from Fitness Superstore
The Stairmaster workout


The hashtag #stairmasterworkout currently has 139 million views on TikTok, following creators' claims that using the machine regularly is a sure-fire way to work out the abs and build the glutes.
The different workout challenges vary from simply ending your weights workout with a brisk walk on the Stairmaster to challenges like a gruelling 90-minute slog on the machine.
Essentially providing you with a never-ending flight of stairs indoors, the Stairmaster is a great cardio machine and incorporating it into your workout routine will help you burn fat.
However, 90 minutes is widely accepted as being too long to spend on a single machine, and this level of workout isn't necessary for most people (as well as being rather boring!).
The repeated stepping motion is indeed a great way to engage, strengthen, and tighten up the glute muscles, but any significant growth in your muscles ultimately requires weight training with free weights or weight machines.
So, while the Stairmaster does engage the abs and glutes, the results most people are seeing is from the fat loss that reveals ab muscles they have already been building in their conditioning workouts.
There's no single machine or social media challenge that can give users abs overnight, but incorporating the Stairmaster into your usual cardio routine and maintaining a healthy diet should help you burn that extra bit of fat and reveal all your hard work!
The '75 Hard' challenge
As the hashtag #75hardchallenge has a staggering 781 million views on TikTok, it's safe to say that this fitness programme has gained major attention since being introduced in 2019.
It was created by Andy Frisella, an American motivational speaker, podcaster, and owner of a supplement company. Frisella's regimen includes performing two 45-minute workouts every day (one must be done outside, regardless of the weather), cutting out alcohol and any 'cheat' meals, and drinking 4.5 litres of water a day, all for 75 days.
However, the creator of 75 Hard isn't a qualified trainer or dietician, and actually offers no clear advice on what to eat during his programme (which is a huge factor in successful, healthy weight loss).
Similarly, the plan involves taking daily progress pictures, which critics of 75 Hard feel is too frequent to show any real results and could even encourage obsessive behaviours and negative body image.
As well as the fact that two 45-minute sessions a day will likely be too intense and time-consuming for most people, many feel that describing certain foods as 'cheat meals' could also create an unhealthy relationship with food over time.
While the plan is described as a 'mental toughness' programme, it does have some positive actions, such as reading ten pages of a self-help book every day and performing random acts of kindness.
Overall, though, there are some concerns over the young demographic of TikTok users who have been experimenting with this intense programme that has little scientific backing.
The '75 Soft' challenge
However, also gaining popularity on TikTok is the '75 Soft' challenge, created by user Stephen Gallagher (@stephengfitness) as a more realistic and attainable regime than the original 75 Hard.
Emphasising that many people simply don't have the time for two workouts a day, the #75softchallenge (which currently has 76.2 million views on TikTok) takes some of the more positive elements from Frisella's plan to create four simple rules.
Followers are advised to eat healthy, whole foods and only drink on social occasions, train for 45 minutes, drink three litres of water, and read ten pages of any book — every day, for 75 days.
The 75 Soft is therefore a more realistic fitness plan, meaning people are more likely to stick to it in the long term. Similarly, there is no mention of taking daily progress photos and more guidance on a healthy diet, meaning that not only are users of this plan less likely to overexercise but may also be less drawn into obsessive behaviours around food or body image.
This is therefore one of the healthier and more attainable fitness trends on TikTok, which encourages a more balanced approach to fitness and weight loss.