Joining the green movement and biking more sustainably is now just a pedal away thanks to COCO-MATBIKE.UK's iconic collection of 11 handcrafted wooden bikes and e-bikes, all of which are made with love using sustainable wood sourced from certified renewable forests.
With a range of aesthetically beautiful models and a number of sizes to choose from (from children's bikes to adult models), all the family can ride in style and comfort – wherever their travels take them, whether that be their daily commute, or enjoying the beautiful countryside on the weekend. Best of all, they will enjoy their cycling experience knowing they have chosen a bike that is as eco-friendly as it is beautiful.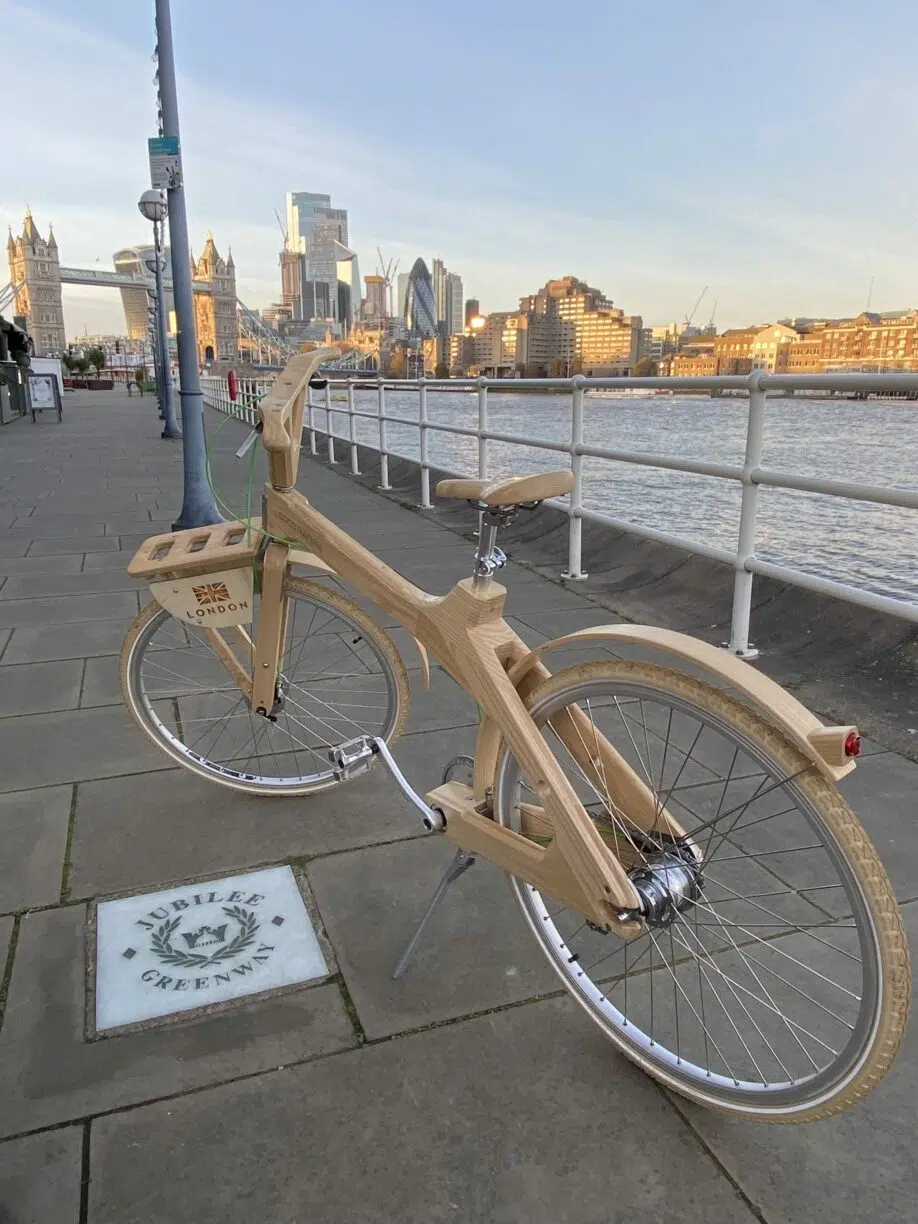 The COCO-MATBIKE was born in Athens, Greece after founder Paul Evmorfidis' bicycle broke down whilst riding in The Alps. 
Determined to create a better solution, he spent endless hours researching and testing to create a range of robust, eco-friendly bikes that would withstand the test of time – without compromising the environment – and the COCO-MATBIKE was created in 2016.
Each COCO-MATBIKE is hand-crafted in Greece using plantation-grown American Ash (Fraxus Americana) as wood extends the bike's life cycle and each adult ash tree provides enough wood to make 50 bikes. COCO-MATBIKE.UK prides itself on being zero-emissions and carbon positive – for every bike that is purchased, COCO-MATBIKE.UK will plant a tree in the UK individually name-tagged on behalf of the new owner.
The COCO-MATBIKE's ergonomic design, compact, firm frame and premium parts create an effortless cycling experience and deliver a smooth ride across all road surfaces, making it highly versatile. The bikes can also be inscribed with the owner's name for a personal touch and making it a great gift.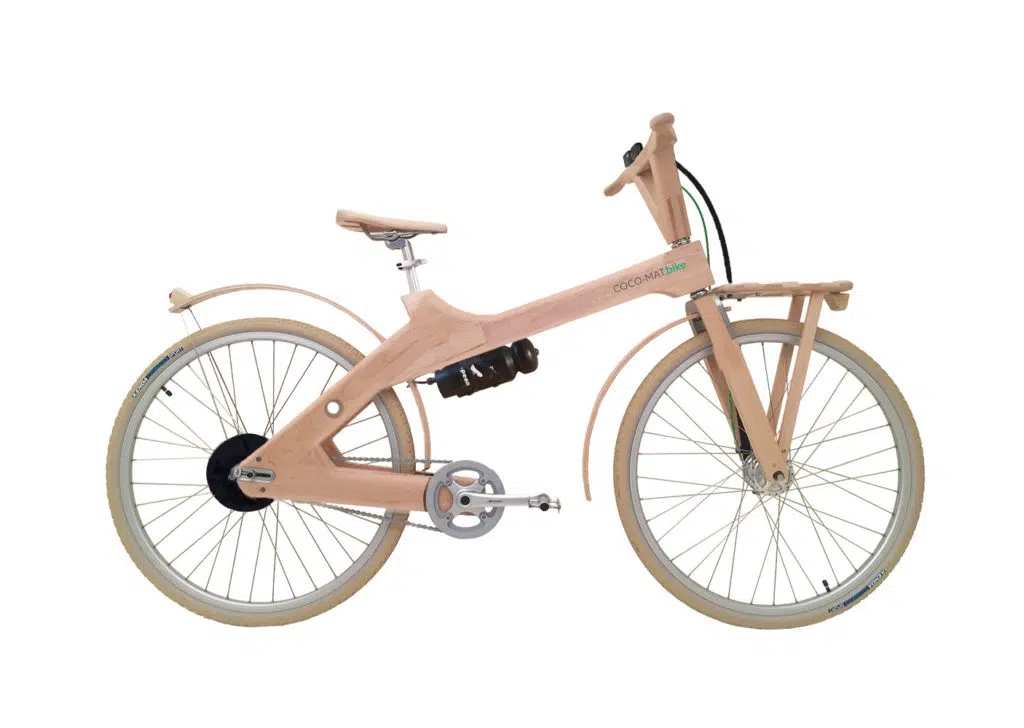 The COCO-MATBIKE.UK bike range – a fabulous selection of beautifully handcrafted bikes to suit your style
· Core range of 28" bikes for men (Odysseus) and women (Penelope) are available in both 2 and 7 speed versions
· Odysseus and Penelope also come as 28" e-bikes, designed to maintain your cycling awareness as you have to pedal to ride in e-bike mode
· The Mentor foldable bikes available in both 2 speed and 7 speed – perfect for the commuter
· Three children's bikes to suit different ages from 2 years up: the 12" Argos balance bike, the 16" Telegonus and the 20" Telemachus
Designed with ease of use in mind
Each COCO-MATBIKE can be assembled (attach the pedals, handlebars and brakes, then adjust your saddle) in nine minutes or less (the how-to video is on the website link) and weighs 14kg for the folding bike or 23kg for the standard e-bike which matches the average weight of a normal city or e-bike. Their minimalist design and operation, drum brakes and automatic gears ensure almost a lifetime operation without maintenance.
A COCO-MATBIKE maintenance kit is provided with every bike and includes allen keys, sandpaper and beeswax for wood maintenance. The wooden frame has a lifetime guarantee and in case of severe damage, wooden spare parts are available.
COCO-MATBIKE shares the network of more than one hundred stores around the world with the mother company, COCO-MAT – a leading manufacturer (est.1989) of hand-crafted home products made out of natural materials.
Prices
Men's and Women's 2-speed bike                                              £1,990.00
Men's and Women's 7-speed bike                                              £2,540.00
Men's and Women's e-bike                                                         £4,990.00
Folding 2-speed bike                                                                    £1,990.00
Folding 5-speed bike                                                                    £2,350.00
20'' kids bike £1,090.00
16'' kids bike £990.00
12'' kids bike                                                                                  £490.00
COCO-MATBIKE available for purchase online at www.coco-matbike.uk where you can also find more information about COCO-MATBIKE.UK