After months of working out in our living rooms, many of us are itching to get back to the gym.
This might take some time – while gyms are set to reopen on June 29 in Ireland, there's no set date in the UK. Despite this, there's been a lot of work behind the scenes to prepare these spaces to reopen safely.
Take the chain Total Fitness who has released new video footage showcasing its newly redesigned, socially distant gym layouts, as new updates from the Government suggest that gyms may be able to reopen to the public from July 4th.
Total Fitness is releasing video content and imagery showcasing the first of its 17 health clubs across the North of England and Wales to undergo a redesign in order to comply with strict social distancing regulations.
The footage offers a tour of its Altrincham-based health club, from the reception areas and changing rooms, through to the gym floor, class facilities and pool side areas.
As seen in the video, the gym has been newly laid out to ensure all workout spaces are a safe distance away from one another, with increased distance between equipment and floor markings to indicate the perimeters of workout spaces.
Total Fitness gyms are already amongst the UK's most well-equipped clubs to support social distancing due their sizes – averaging 73,000 Sq ft – which means that if each member were apportioned 3m², the gyms wouldn't even reach 40% capacity during peak hours.
The footage demonstrates a range of training scenarios, illustrating how the facilities and gym equipment can be operated safely, whether exercising solo, with a personal trainer, or in socially distanced groups.
The content also depicts newly installed health and safety signage and readily accessible sanitisation products, as well as card-only payments across the club's reception and cafe, to reduce contact.
Those looking to take advantage of the facilities will also be met with a more streamlined online booking system to enable members to book a range of facilities including individual workout spaces such as Total Fitness' new One Zone areas, classes at 50% capacity and slots to use the pools.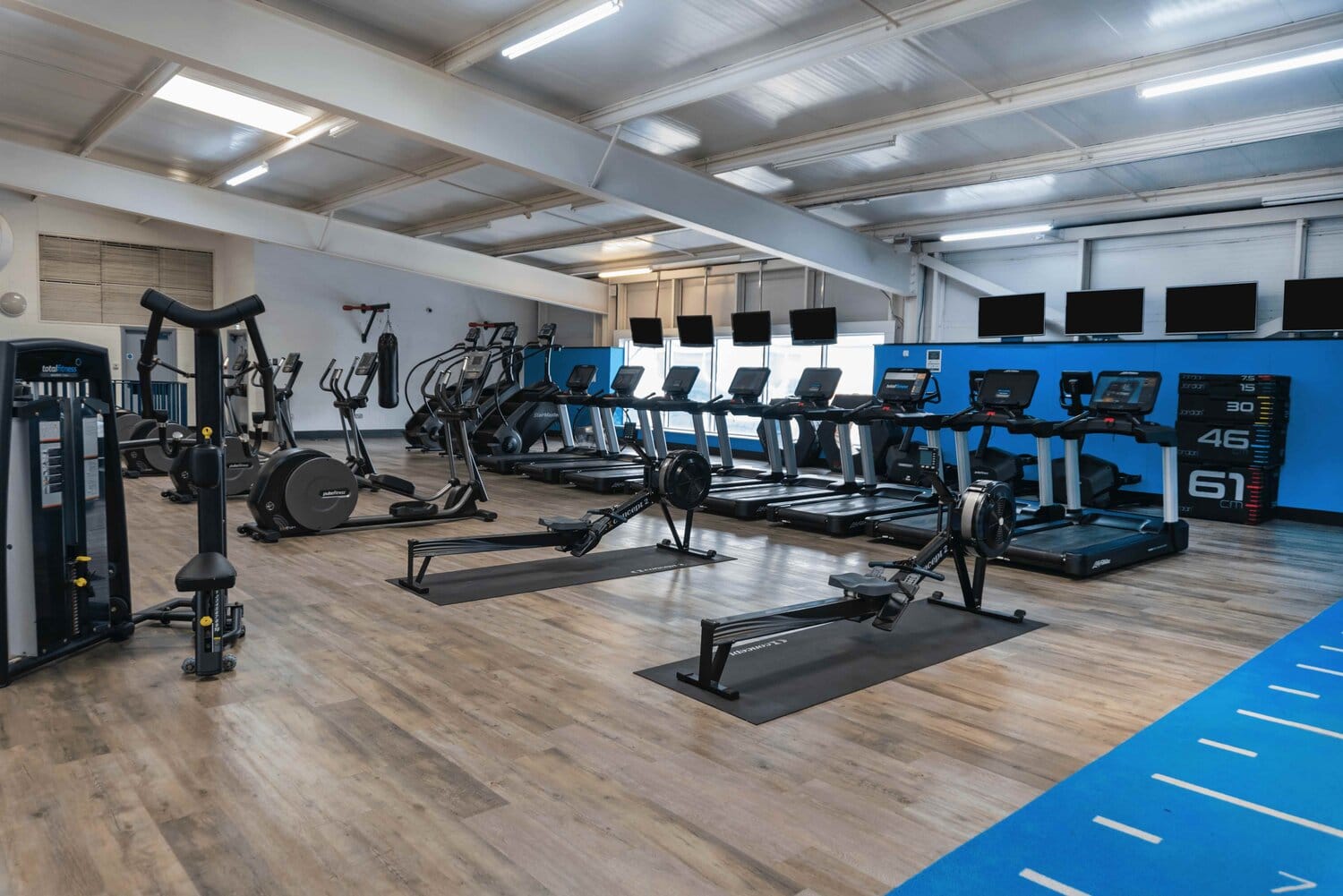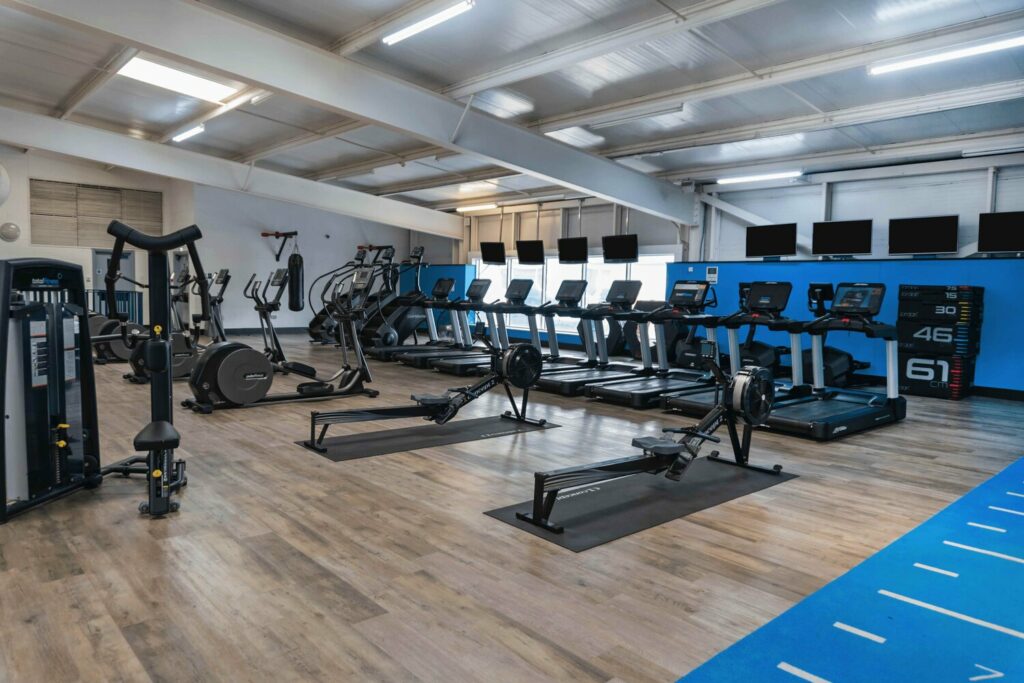 Total Fitness will be implementing the new infrastructure across all 17 of its health clubs over the coming weeks and plans to reopen its doors to the public as soon as the Government repeals its enforcement of public gym closures.
Total Fitness isn't the only chain thinking about what needs to change to keep gyms safe for staff and people exercising. Head trainer and co-owner of F45 Oxford Circus and F45 Soho Haydn Elliott admits it's been "incredibly hard" to make solid plans as "every day, something is changing due to the rules and regulations". F45 has been at the forefront of the trend for group exercise, which will come with its own set of challenges as it involves people in one space sharing equipment.
However, F45 does have new health and safety measures in place for when it can open its doors again. "One of the strategies we will be implementing is the new F45 Circuit workout solution," Elliott explains. "This has been created as a non-shared equipment solution for in-studio workouts, to comply with the strict reopening guidelines.This programming will use the majority of equipment packs, but members will be assigned to a fixed station for the entire workout, to help maintain social distancing, and eliminate person-to-person contact and sharing of the equipment."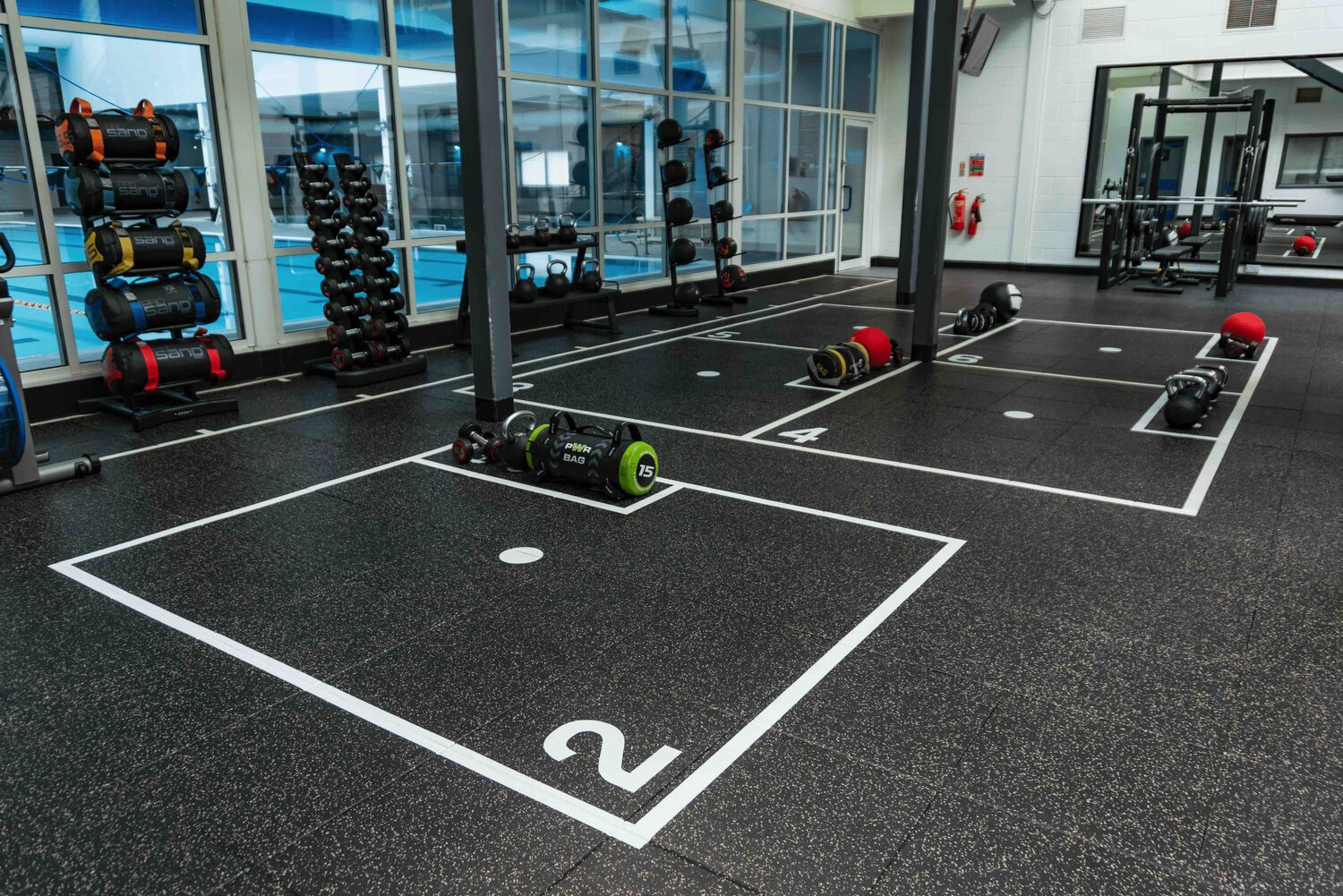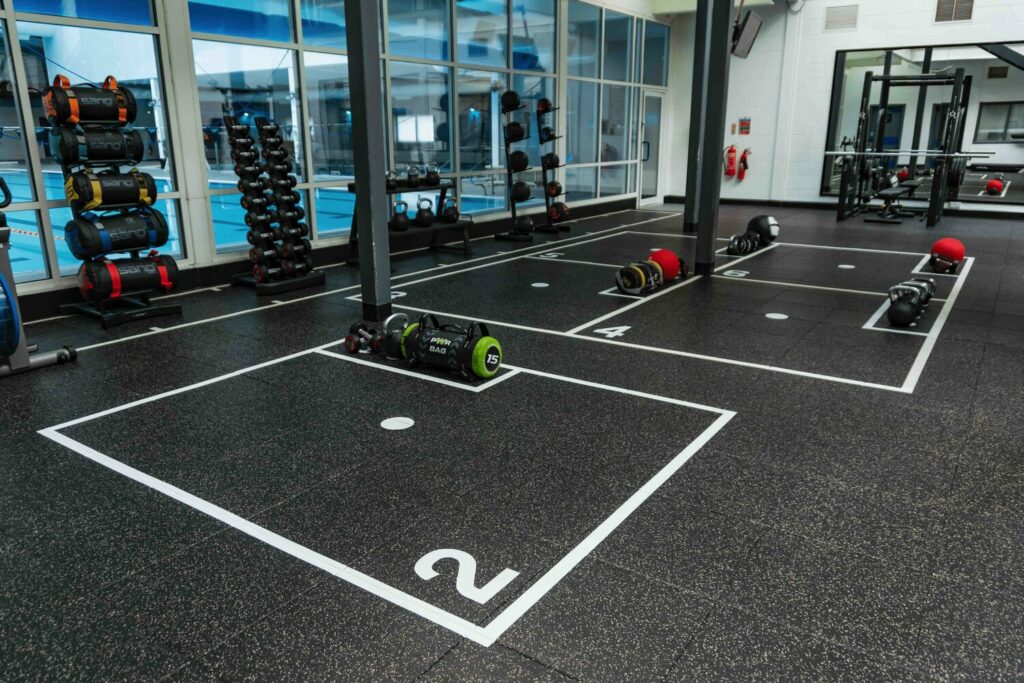 This new way of working out will come sooner for people in Ireland, but the UK will have to wait a bit longer.
Sophie Lawler, CEO of Total Fitness, comments: "Since the closure of our clubs in late March the fitness industry came together – very much in the spirit of the sector – to start building our co-created safe operating guidelines in readiness for re-opening, which we hope to be in early July. Facilitated by our industry representative body – UK Active – we've worked closely with medical experts and governmental representatives to build a unilateral approach to safe operations.
"The Health club industry is highly professionalised and had always been at the forefront of the fight against preventable disease in the UK. It's more important than ever that this valuable sector is again able to serve its members and at Total Fitness this is our number one priority.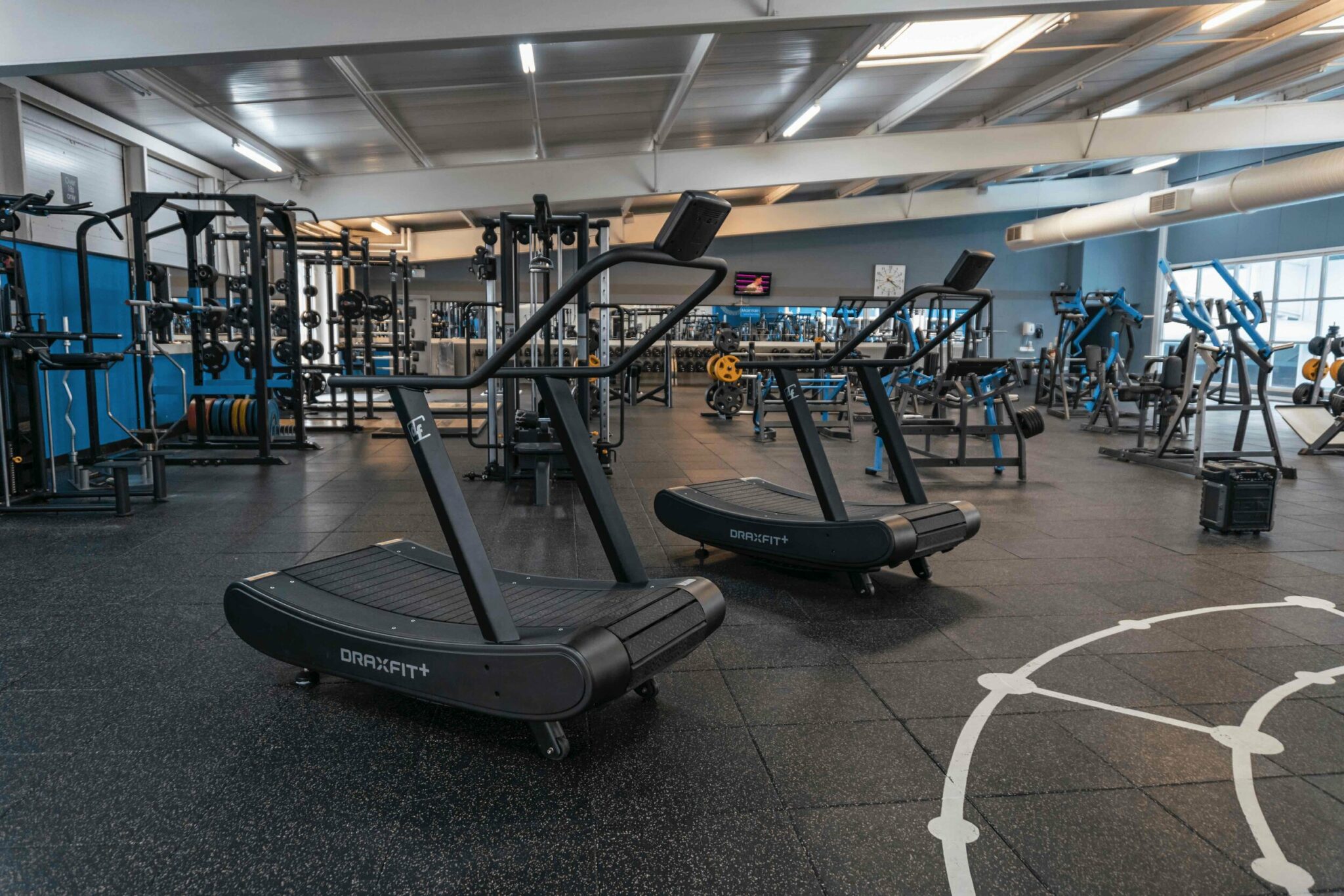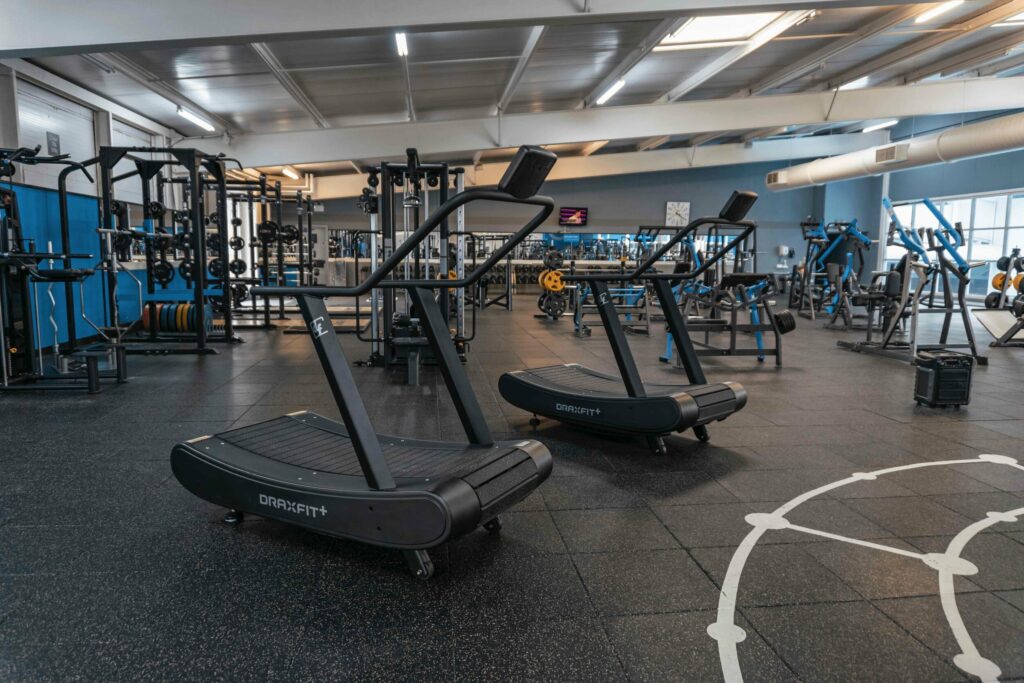 "This is why we've been working hard in the background to plan a confident, safe and assured reopening with: contactless entry and exit; super-scale facilities in which our members can maintain social distance well, and; bookable services (gym floor, studio and poolside) to help members who would like surety around their visit and to also help us manage capacity and foot flow around our clubs preventing congestion in common areas.
"Importantly, our club teams will be on hand to support our members and also maintain rigorous cleaning regimes. We're also blessed with great members who are as invested as we are in keeping our clubs safe and open – we know they'll support us too in maintaining our safe operating guidelines."
The chain of health clubs has been on the front foot throughout the coronavirus lockdown. Not only has the health club's CEO, Sophie Lawler, been an active voice in conversations regarding the impact of the virus on the fitness sector, but the club was also amongst the first of the UK's fitness organisations to develop and release an extensive policy for the safeguarding of customers and staff at its clubs, once lockdown is eased.
For more information, please visit: www.totalfitness.co.uk