Last updated on August 5th, 2021 at 01:29 PM
On Sunday 1st August 2021 a charity football match organised by former AFC Wimbledon footballer and member of UK Garage collective So Solid Crew's Harvey and ex West Ham and Newcastle star Marlon Harewood took place at Dorking Wanderers Meadowbank Football Stadium.
The match brought together a star-studded line up of football legends and celebrities, who battled it out on the pitch for what was deemed a friendly but in reality it turned out to be a little bit of a grudge match as Marlon Harewood recalled the thrashing his side gave Team Harvey on their last outing over his pitch-side pre-match interview.
Ticket funds raised are being donated to  Dom's Food Mission, a charity set-up to help feed those less fortunate and also to make a positive impact on food waste.
The game opened with the West Ham Legends keeper Jimmy Walker having to make a fine flurry of saves early on, Gareth Barry then played a lovely long ball into Kieron Cadogan who then flicked it on for the perfect ball to Darren Byfield in the box, Walker was unable to stop the deft little lob from inside the box by hitting the back of the net.
Ten minutes in and at is 1-0 to Team Harvey.
With the Hammers Legends chasing the game, Adam Newton hit a superb turn and volley that put Team Harvey's Graham Stack fully to the test.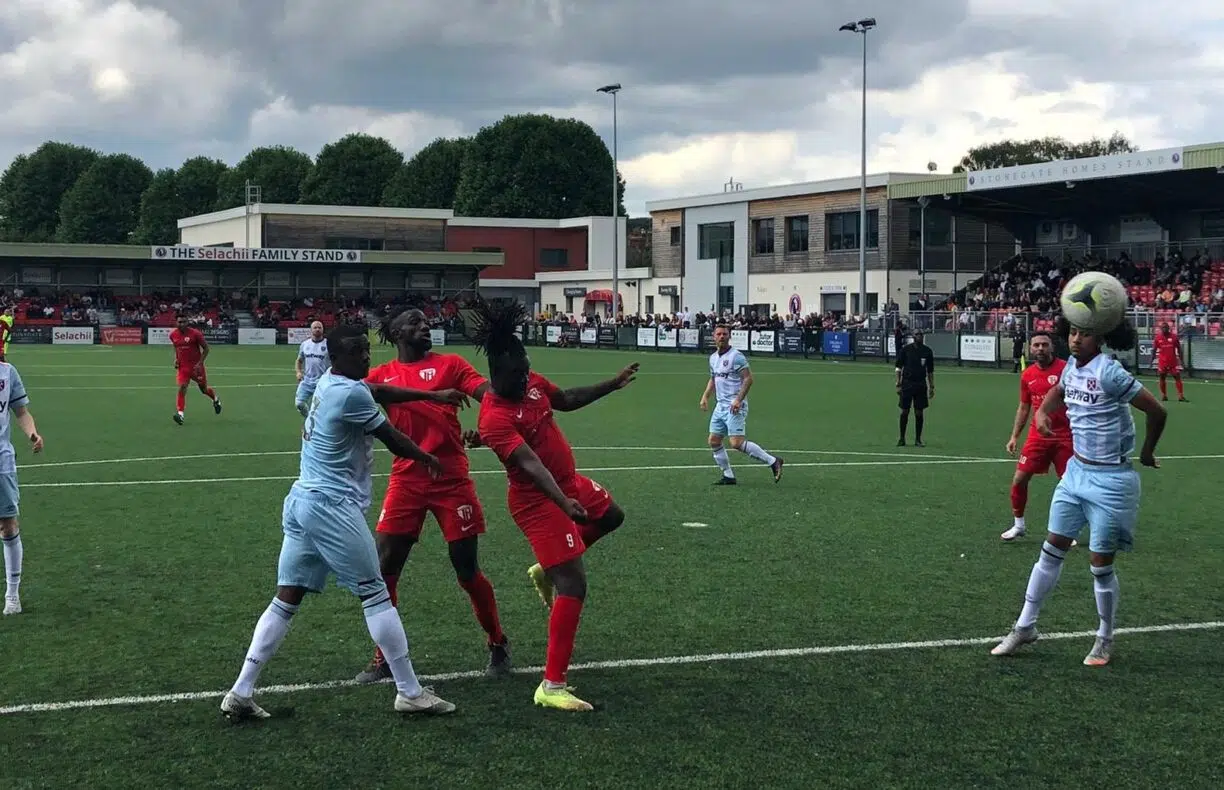 Team Harvey then stepped it up a gear and had a flurry of chances with the main man himself Harvey making some more great runs down on the right wing this time, eventually paying off with Cudogan the previous goal supplier becoming goal scorer making it 2-0 with a free header that Walker would have had no chance in saving even if he was 10 years younger.
29mins – 2-0 Team Harvey.
With Team Harvey seemingly in control, disaster nearly struck just before half-time. 2-0 down the West Ham Legends piled on the pressure, Bertie Brayley forcing Stack to go full stretch, then shortly after on 44mins calls for a penalty when Harewoods shot hit the head of the Team Harvey defender. 
Kyle Reid quickly followed up by crashing a thunderbolt strike against the crossbar. Seconds later calls for a second penalty as Zavon Hines gets knocked to the floor were yet again waved away by the referee. 
As the game literally hit 45mins in this exciting first half, a third call for a penalty was given as Chanju Mphande was brought to the floor. Harewood, having only recently scoring a penalty for a Nottingham Forest Legends team a few months ago, stepped up to take the spot kick.
Unbelievably he blazed the ball over the bar! Halftime whistle blows and it's 2-0 to Team Harvey.
After a back-and-forth second-half and victory looming for Team Harvey, the Hammers Legends side started to look the stronger of the two sides as the rain started to hammer down.
Former West Ham starlet Zavon Hines took the game into his own hands. With the ball played through to Hines on the left wing, he used his first touch to cut inside and score with a deft finish that bobbles over the line.
2-1. Team Harvey
66 minutes on the clock The West Ham Legends are awarded a second penalty as Jobi Mcanuff runs into the box and is scythed down.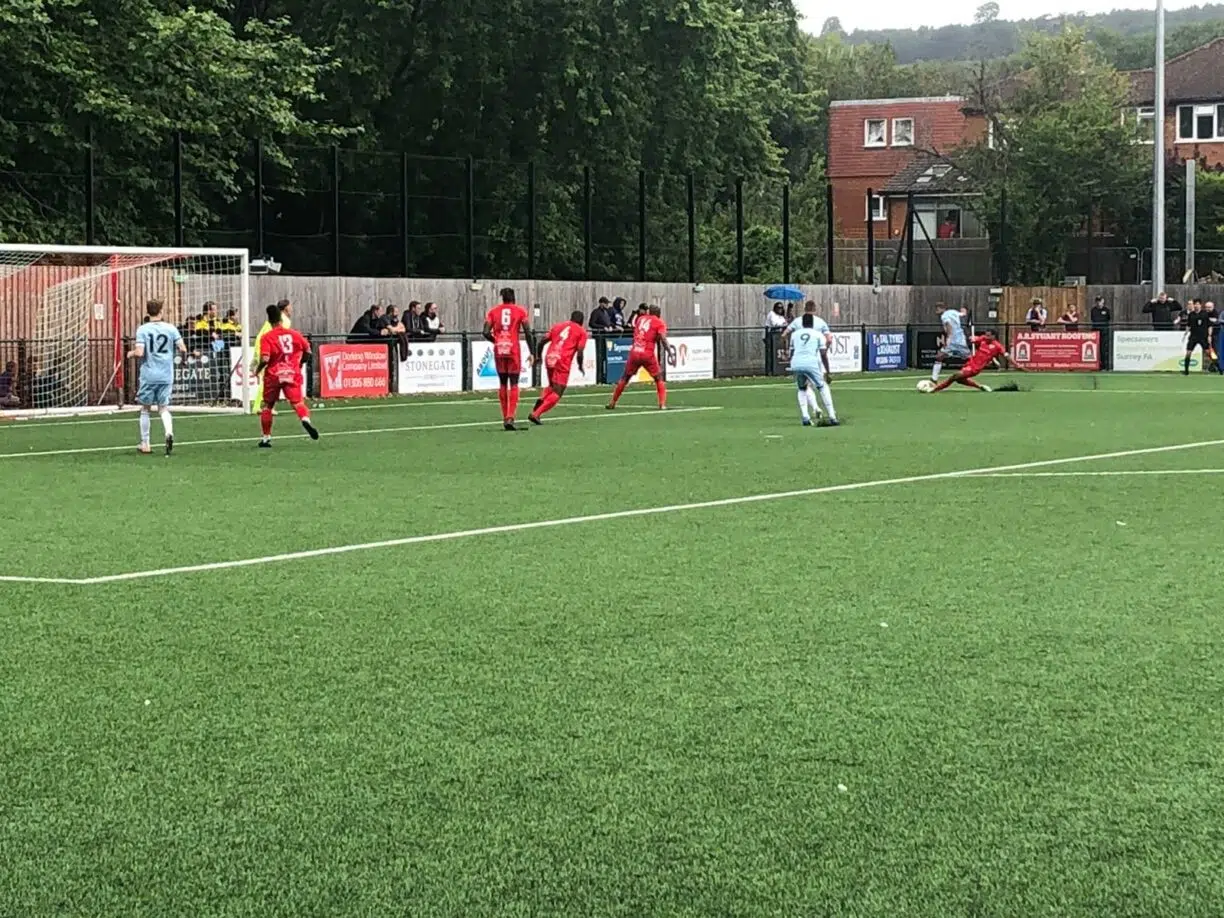 This time after a bit of deliberation between Hines and Boa Morte it's Hines who has been the man of the moment this half places the ball on the spot to take.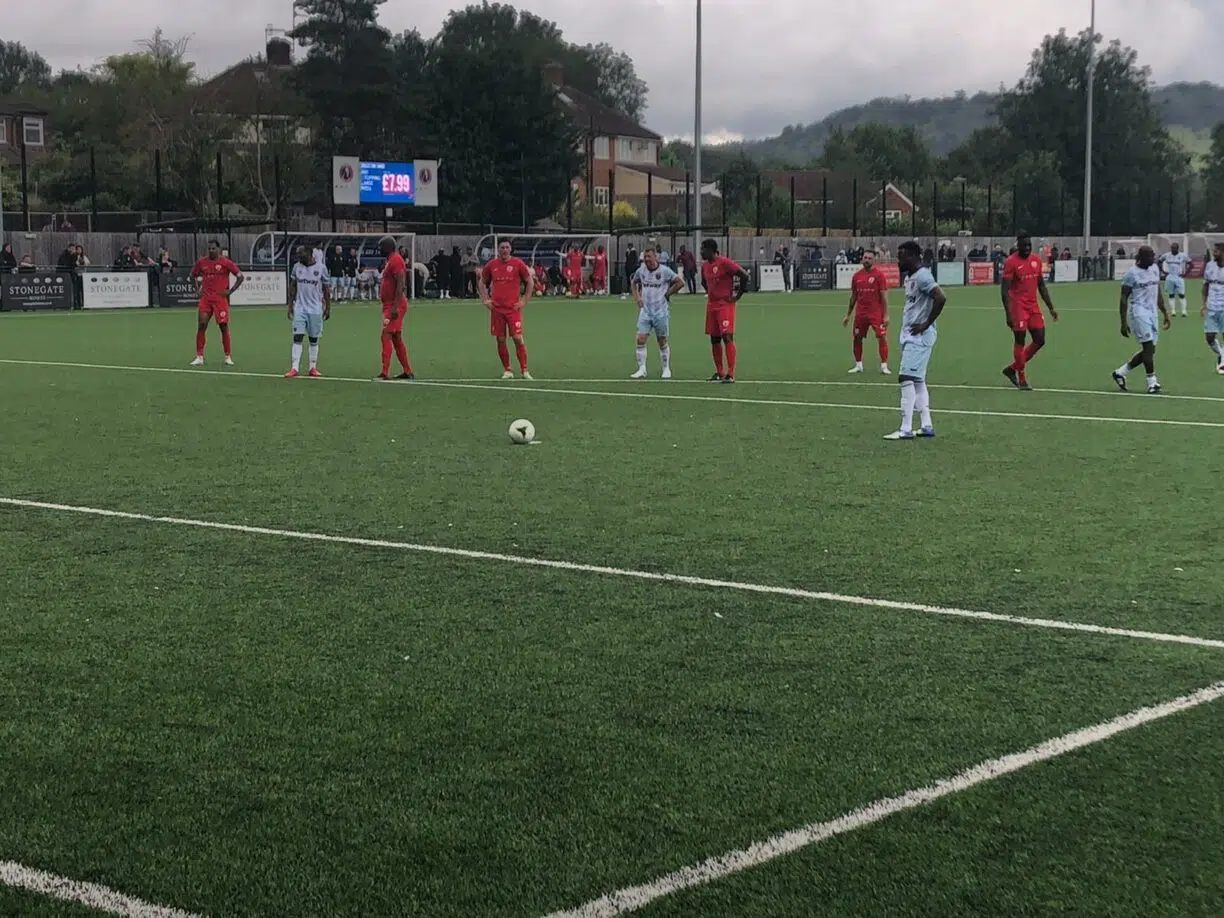 Unbelievable Jeff! It's saved!!!
Stack dives to his right and makes another perfect save, this has certainly been a match for the keepers and one has to be man of the match surely!
This has been end to end stuff and on 90 mins and no one is going to be leaving early, especially as on 90mins Hines wins a free-kick 25 yards out. Could this be the moment!
Afraid not, the ball crashes into the mix of players in the box and the referee blows for the last time.
What a game and what a day out this has been for a great cause. 
Final Score 2-1 Team Harvey
To find out more about Dom's Food Mission and to donate, head over to their website.