By David Saunders | UPDATED: 11:28, 23 April 2020
This week Weber Grill Master, Dan Cooper, is getting creative with whatever he can find in his kitchen cupboard!
The result? A delicious veggie burger oozing with goat's cheese and laced with mustard-glazed onions.
Check out the full video here: www.facebook.com/webergrillsuk/videos/509360869708370/ and the full original recipe below
Like Dan has done with his own ingredients, this is a recipe that you can easily adapt to whatever you have at home. Get creative with leftovers, have fun with flavours and dig out those mystery spices that have been hiding at the back of the cupboard!.
Black Bean Cheeseburger with Avocado | Prep Time: 20 min. | Cooking Time: 6 – 8 min. | Method: Direct
1 can (400 g/13 oz) black beans, rinsed and drained
4 tablespoons fresh coriander or parsley leaves
1 shallot, thinly sliced 2 garlic cloves, thinly sliced
3⁄4 teaspoon hot chilli powder
1⁄2 teaspoon dried oregano
Extra-virgin olive oil
Sea salt
Freshly ground black pepper
1 large egg
1 large egg white
100 g/31⁄2 oz panko breadcrumbs
4 thin slices pepper jack cheese
4 wholemeal buns, split
4 tablespoons mayonnaise
4 leaves romaine lettuce
2 small, ripe avocados, cut into thin slices
Griddle Burger Press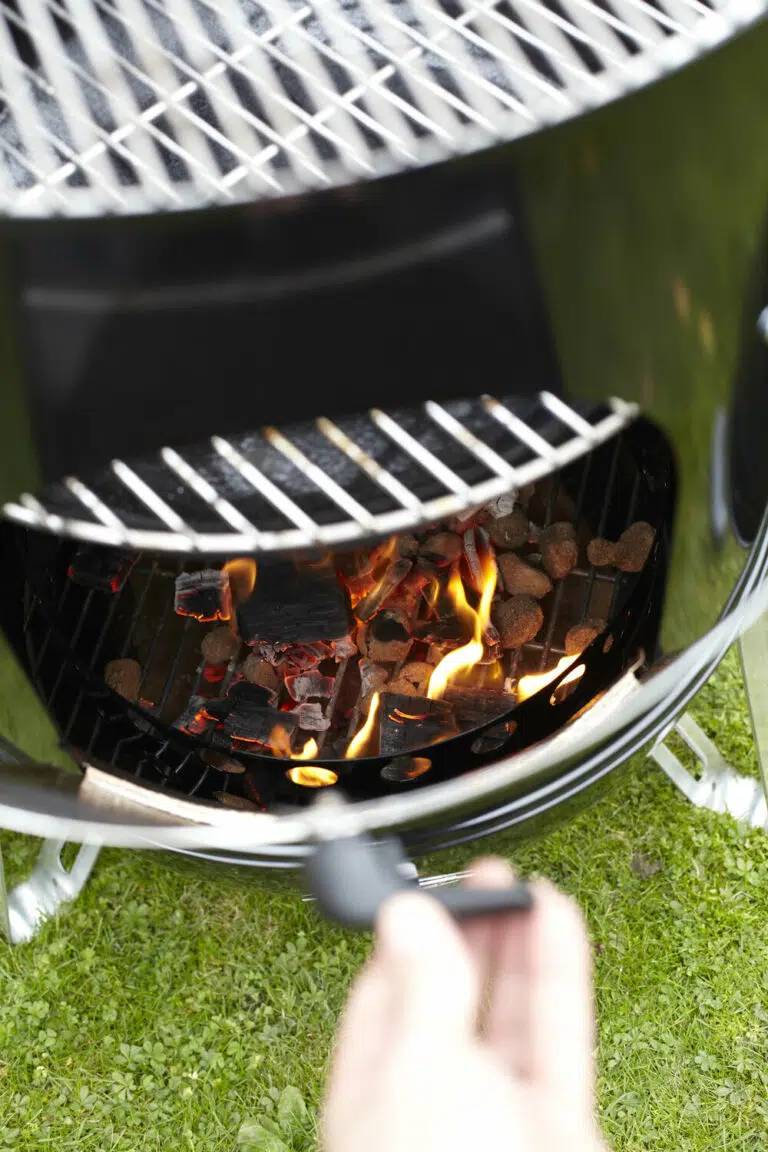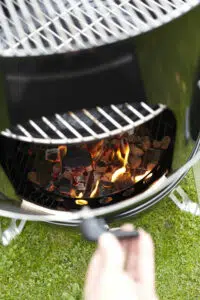 In the kitchen:
01
In a food processor fitted with a metal blade, combine the beans, coriander, shallot, garlic, chilli powder, oregano, 1 tablespoon oil, 1⁄2 teaspoon salt and 1⁄4 teaspoon pepper and pulse 15–20 times to form a thick, slightly chunky paste. Transfer to a large bowl.
02
In a small bowl whisk the egg and egg white until blended. Add the eggs and panko to the large bowl and combine thoroughly. The mixture should be quite thick
03
Using the burger press, form four compact patties of equal size, each about 1.5 cm/3⁄4 inch thick. Cover and refrigerate the patties for 1–4 hours.
At the barbecue:
01
Prepare the grill for direct cooking over medium-high heat (200–260°C/400– 500°F) and preheat a griddle.
02
Brush the patties on both sides with oil and season evenly with salt and pepper. Place the patties on the griddle and cook over direct medium-high heat for 6–8 minutes, with the lid closed, until browned and warm throughout, carefully turning once.
03
During the last 30–60 seconds of grilling time, place a slice of cheese on each patty to melt, and toast the buns on the cooking grates, cut side down, over direct heat.
04
Build each burger on a bun with mayonnaise, a lettuce leaf, a patty and avocado slices. Serve warm.
All Weber recipes are created by their expert chefs at the Weber Grill Academy. You can view more inspirational recipes or book a course at the Grill Academy now.