Jimmy Spithill led the United States SailGP Team to second place at the Spain Sail Grand Prix | Andalucía – Cádiz on Sunday to continue their thrilling Season 3 comeback. 
After winning the last stop in France, they finished just three seconds behind first-time event winner France SailGP Team in Cádiz with current Season 3 leader Australia SailGP Team in third place.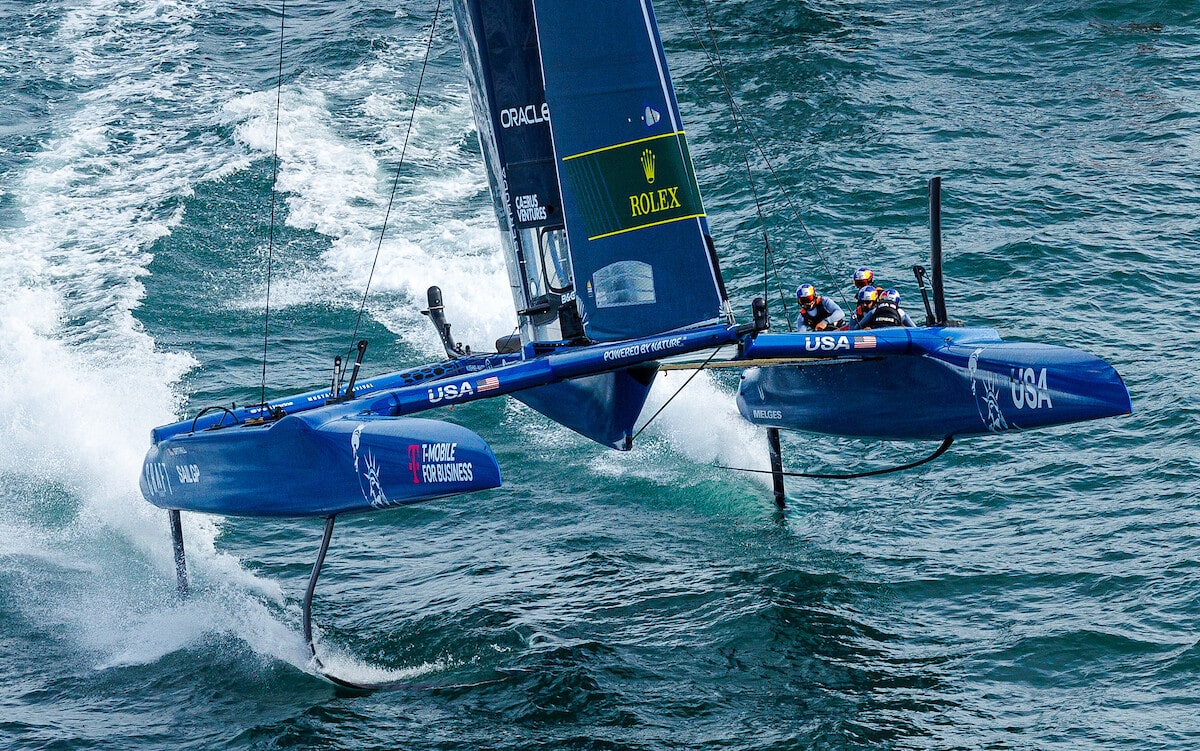 While the overall leaderboard has them still in seventh, their recent progress has significantly consolidated the standings with the Americans narrowing their podium deficit to only seven points.
Driver and CEO Spithill was impressed with the team's composure during Sunday's two hotly contested fleet races which brought an end to proceedings, even when key manoeuvres did not go as planned.
The 43-year-old said: "We had our moments but we fought back. There are so many passing lanes out there in these conditions; we tried to keep composed and take the opportunities.
There were a number of teams that could have made that final. Full credit to the squad for keeping cool. Hats off to Quentin [Delapierre] and France; they were the most consistent team out there this weekend."
Earning its second podium final race in as many events, the squad now sets its sights on the next test in the Middle East for the Dubai Sail Grand Prix presented by P&O Marinas from November 12-13.
The Australian added: "While clearly, we would have loved to win today, this is a great result for the team to get a big points spread like that. We're going to try and carry that through to Dubai.
We were under real pressure the last two events, but the way the team has stuck together has given everyone a lot of belief and confidence. But, now we have to keep this going."
Spithill has been clear since the beginning that he is building roster depth with Strategist Erika Reineke – who trialled for the first time this weekend – an example of how the strategy is paying off.
He explained: "What a great job she's done; a real team player that fit in straight away with everyone. At the beginning, we took a lot about our strategy, but Erika's been fantastic and we're excited to add another great athlete to our squad."