Under Armour introduce their brand new professional running team, Dark Sky Distance, based in Flagstaff, Arizona. This group of best-in-class athletes consists of middle and long distance runners pursuing Championship aspirations in Tokyo and beyond.
Why a professional running group and why now? The formation of the group was inspired by the insight that the vast majority of distance runners who qualified for Olympic and World Championship teams trained with a team. Many attributed their success to the group dynamic in their workouts and having teammates to hold them accountable.
Say no more. Under Armour's mission is to make athletes better, and the proven success of these groups pointed UA toward one more way that they could advance that mission and support our athletes.
So Dark Sky Distance was created, based in the distance running hub of Flagstaff, Arizona. At 7,000 feet altitude with extensive trail networks in town, Flagstaff is an ideal training location and has been home to countless National Champions, World Champions, Olympic Medalists in the middle and long distance track events and half marathon and marathon distances over the years.
The name "Dark Sky" pays homage to the city's commitment to reducing light pollution and the preservation of the night sky. Flagstaff is considered a leader in outdoor lighting policy, having enacted the world's first outdoor lighting ordinance in 1958, and is the first IDA International Dark Sky Community.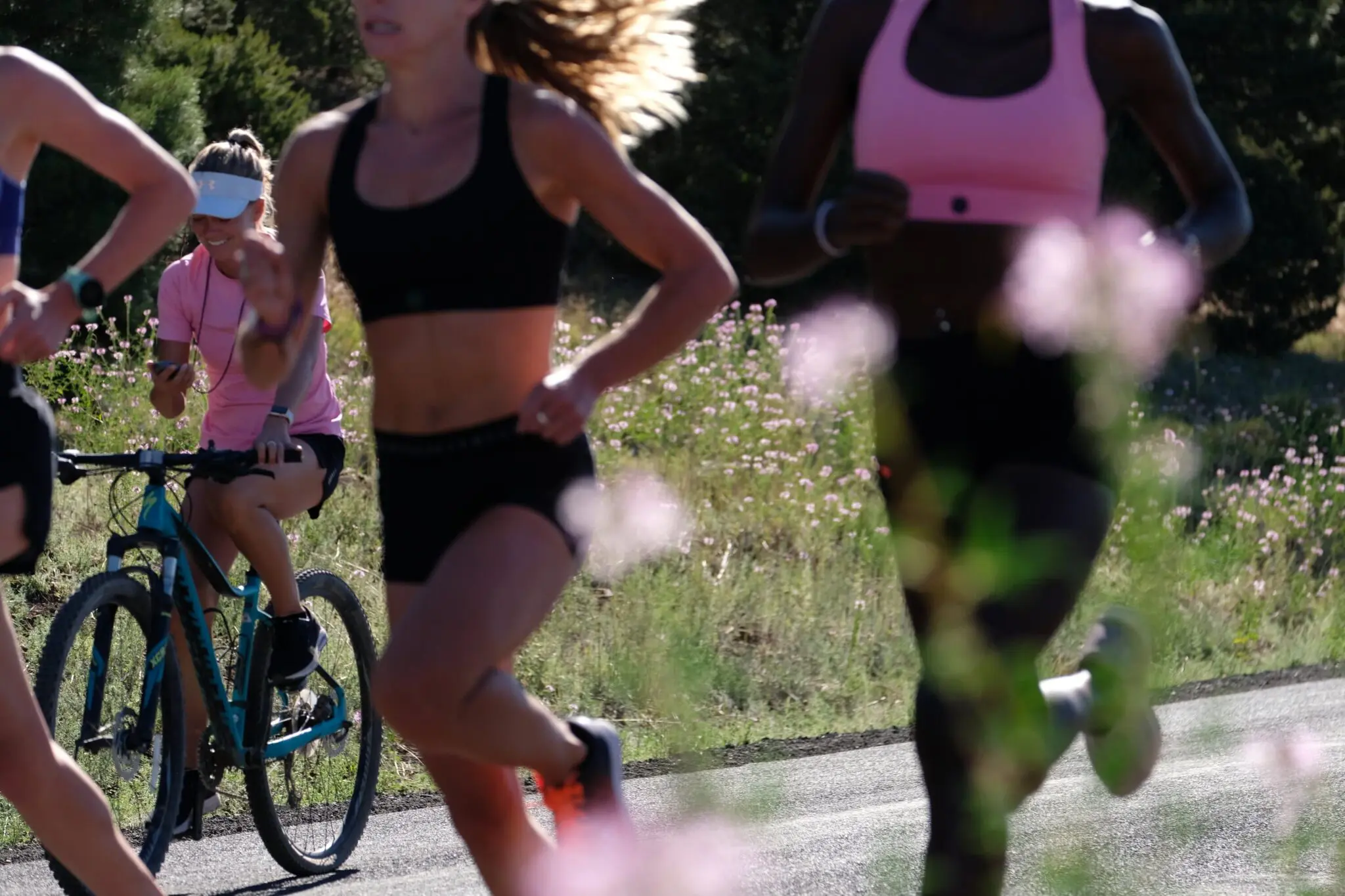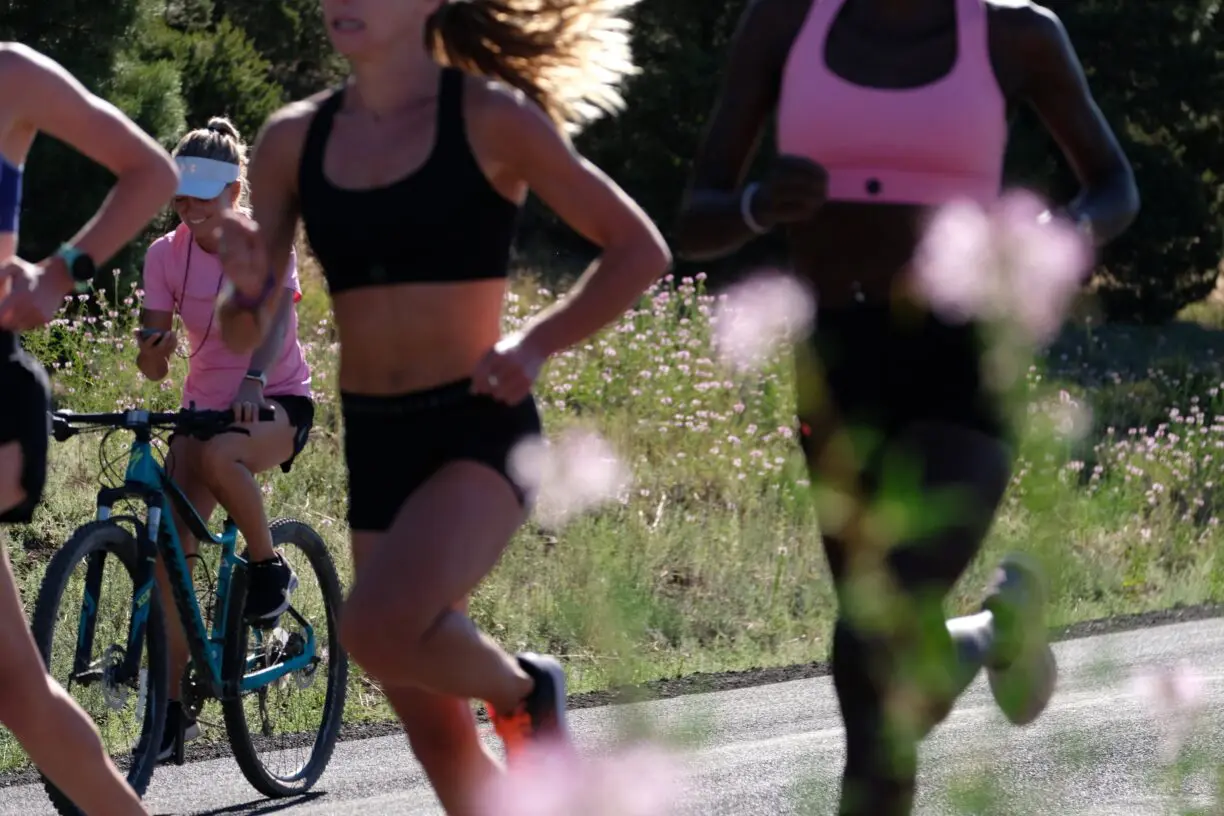 To the team, the stars of the night sky symbolize their potential: consistent, limitless, and more than the sums of its parts. 
The team is led by coaches Shayla Houlihan and Stephen Haas. Shayla has spent the past 15 years in the sport at the highest levels. From the NCAA to her professional career, she qualified for numerous national championships and Olympic Trials.
As a collegiate coach, several teams and individuals qualified for NCAA Championships, and her successes promoted Team USA to select her to coach the national team at the NACAC Championships. Stephen has been an agent for professional track athletes for over ten years.
He brings unique perspectives from working with coaches and athletes from every professional training group in the United States. Stephen previously launched a developmental training group in Bloomington, IN, and is excited to launch Dark Sky Distance in Flagstaff, AZ.
Dark Sky Distance currently has ten middle and long-distance runners on the roster.
The Dark Sky Distance Athlete Roster:
Patrick Casey – Patrick is a 1500/mile specialist from Montana with personal bests of 3:35.3 in the 1500 and 3:52.6 in the mile. Patrick competed for the University of Oklahoma and has been on the podium at several NCAA & USATF Championships.
Sharon Lokedi – Sharon is a distance runner specializing in the 5k and 10k with personal bests of 15:18 and 32:09, respectively. Originally from Kenya, she is the 2018 NCAA Champion in the 10K while competing for the University of Kansas. Sharon has goals of qualifying for the World Championships and Olympics.
Rachel Schneider – Rachel competes in several middle and long distance events, with personal bests including 4:02.26 in the 1500, 4:20.91 in the mile, and 15:06 in the 5k. Rachel currently has the Olympic standards in both the 1500m and the 5k and will be pursuing Olympic aspirations next summer.
Baylee Mires – Originally from Spokane, WA, Baylee competes in the middle distance events and will be competing in the steeplechase in upcoming season. She competed for the University of Washington where she was a five time All-American, and has a personal best of 2:02.57 in the 800m.
Emily Durgin – Emily is a long distance runner from Standish, Maine who attended the University of Connecticut. Her personal bests include 32:23 for the 10K and she recently ran 71:45 in her debut half marathon. Emily will be focused on the half and full marathon as she develops as a long distance runner.
Courtney Barnes – Courtney is a school record holder from the University of Kansas with All-American honors in both the 3,000m steeplechase and Distance Medley Relay. Her personal bests include 9:49 in the steeplechase and 4:39 in the mile.
Taryn Rawlings – Taryn is a middle distance runner who competed at the University of Portland, and focuses on the 800, 1500, and occasionally the 5k. Her personal bests include 2:03, 4:10, and 15:49, respectively.
Blake Haney – Blake grew up in Bakersfield, CA and competed for the University of Oregon, where he was a 7-time All American. His key events include the 1500m, with a personal best of 3:39, and the mile, with a personal best of 3:56.
Brandon Doughty – Brandon is a 4-time Big-12 Champion, 3-time All American who competed for the University of Oklahoma. He has personal bests of 7:47 for the 3K and 8:33 for the steeplechase, and has goals of making his first Olympic team next summer.
Stephen Scullion – Stephen is an Irish long distance runner who has qualified for the 2021 Olympics in the Marathon when he placed 5th at the Houston Marathon with a time of 2:11:52. He has competed for several World and European Championships, and also has personal bests of 28:34 in the 10K and 63:07 in the Half Marathon.
The Dark Sky Distance group has been training for the past several months, working together to adapt to challenging times and an unusual track season due to COVID-19.
At the recent UA Sunset Tour track series, UA athletes raced in Under Armour's new line of track spikes, which are set to launch in October 2020. The collection includes spikes for all track and field events including sprints, distances, jumps and throws, as well as two cross country racing spikes and a road racing flat.
The members of Dark Sky Distance have been involved in the development of this collection for the past two years, from the design and development to wear testing during workouts in Flagstaff.
"I am always amazed by how Under Armour involves their athletes in creating, testing and asking for feedback. I am honored to be among this group as I have seen the innovation they're continuing to create."- Dark Sky Distance athlete Sharon Lokedi
Emily Durgin's racing spike of choice is also the UA HOVR Shakedown. She says, "As a 10K focused athlete, finding a racing spike that is very light but has enough support to run 6.2 miles is very tricky!
Under Armour has been working on creating exactly that, which is the UA HOVR Shakedown spike. I absolutely love racing in it, and know I'm getting the arch and heel support I need in a longer track race, but I can easily get up on my toes for the final kick!"
Be sure to follow @dark_sky_distance on Instagram to learn about each team member and stay in the know on future race results and team events.