Under Armour knows runners are looking for data-driven technology that is peer-proven and road-tested to take them to the next level on their journey to compete.
In 2022, Under Armour is continuing to push the run category forward through a laser focus on providing products that deliver superior performance and innovation to meet the needs of UA Run consumers, specifically those of our female athletes.   
Traditional women's running shoes often derive from a men's-designed shoe made smaller to fit the female foot.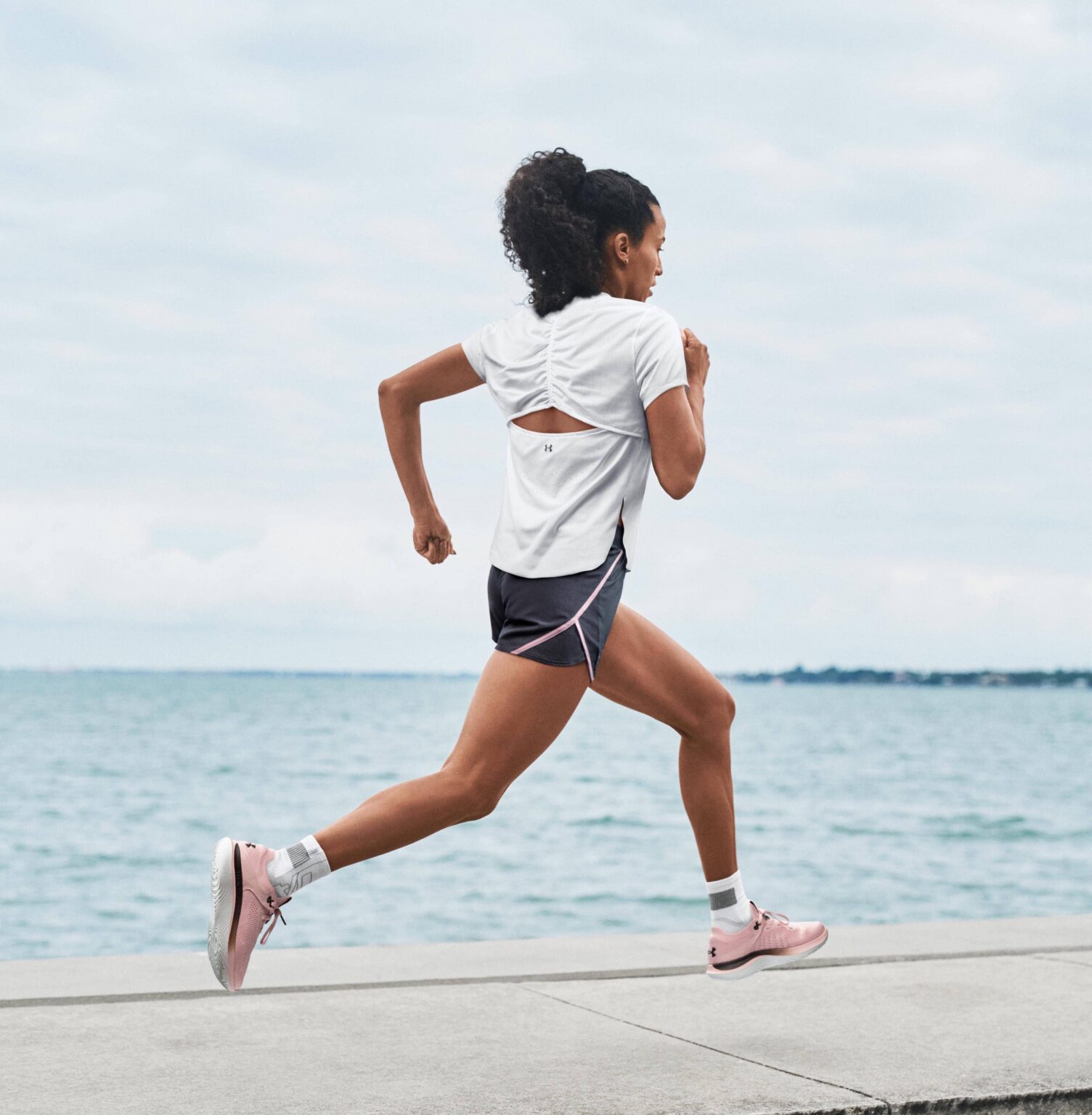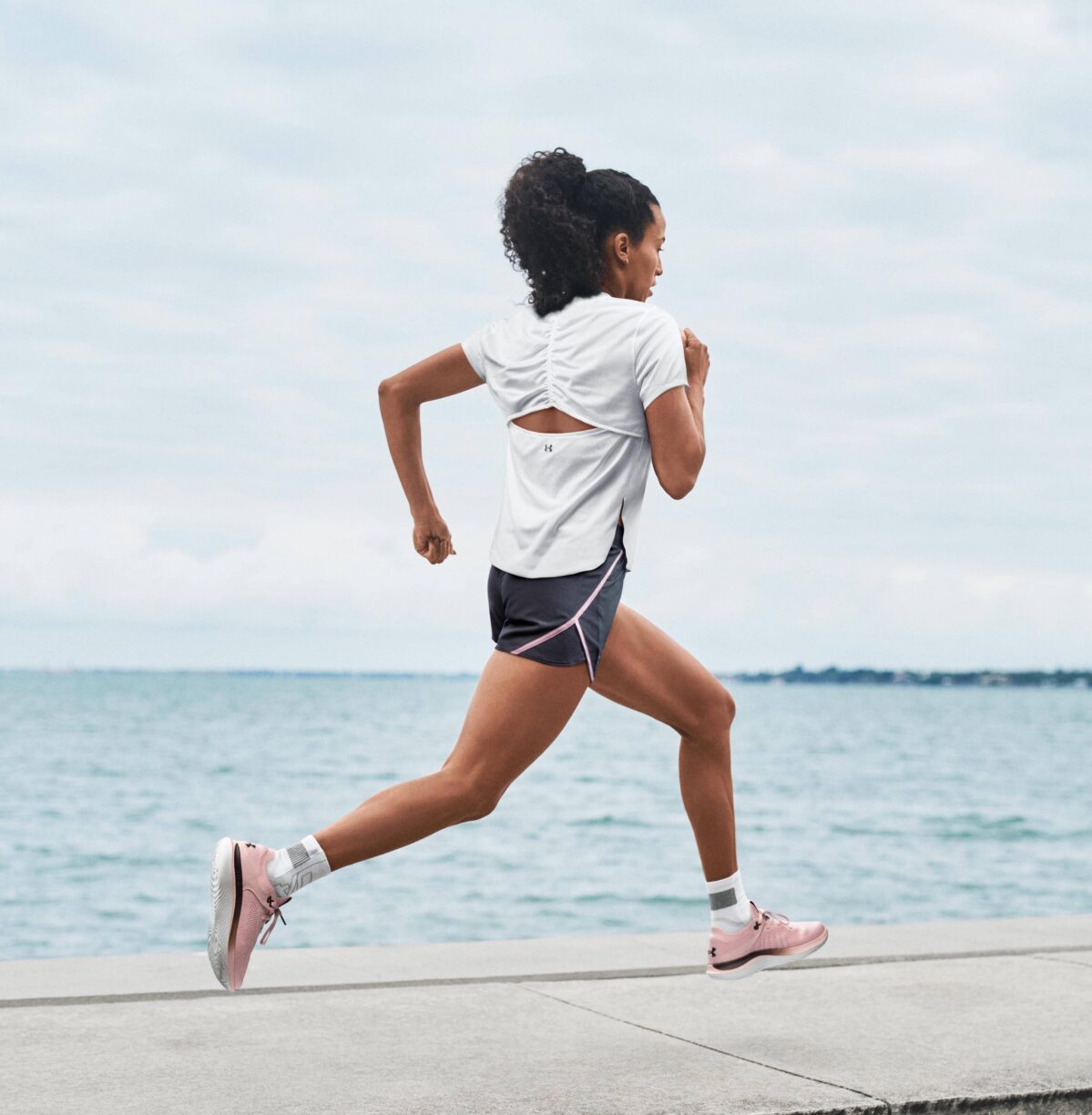 This means running shoes often lack the flexibility, fit, and arch support women need. UA Flow Synchronicity is the brand's solution to this consumer need – built by HER, for HER and empowering HER Form, Her Speed and HER Rhythm on her journey to compete.
CREATED BY HER, FOR HER
UA Flow Synchronicity was created for women, by women. Inspired by their female athletes, an all-female UA design team decided to change the narrative in the running footwear industry; building a women's specific shoe from scratch.
Integrating data and consumer insights from women who ran in a series of prototypes, the design team began with a new approach in addressing fit: holistic and multi-layered. 
The team studied the nuances and differences between a man's and woman's foot, focusing on three key areas – the heel, the arch, and the midfoot heights.
They studied 3D scans for a scientific understanding of the anatomy and performed wear-testing on athletes to help refine the design and structure of the shoe.
Not only did they study their biomechanics, their foot shape and proportions, the contours and the sensitivities of the foot, but also, they tried to understand the female athlete's needs based on the way they interacted with the shoe and how they provided feedback.
Finally, to improve fit and arch support, the designers utilised the UA Flow technology, specifically looking at how women's heels blend into the arch and into the forefront of the foot.  The resulting design of the new UA Flow Synchronicity is a shoe that provides HER with the perfect fit.
"We are incredibly proud of how we are driving industry-leading change for female athletes. By providing consumer-centric innovations based on the science of the female form we are helping women everywhere focus on their performance and empowering them to strive for more."

– Lisa Collier, Chief Product Officer at Under Armour
BEHIND THE DESIGN
Under Armour conducts an exhaustive amount of prototyping, testing, and validation with its pro athletes, overlaying those insights with reviews and runner feedback globally post-market launch.
Through this research and listening to what our female consumers were looking for in the category, Under Armour has created a product that addresses her fit and performance needs.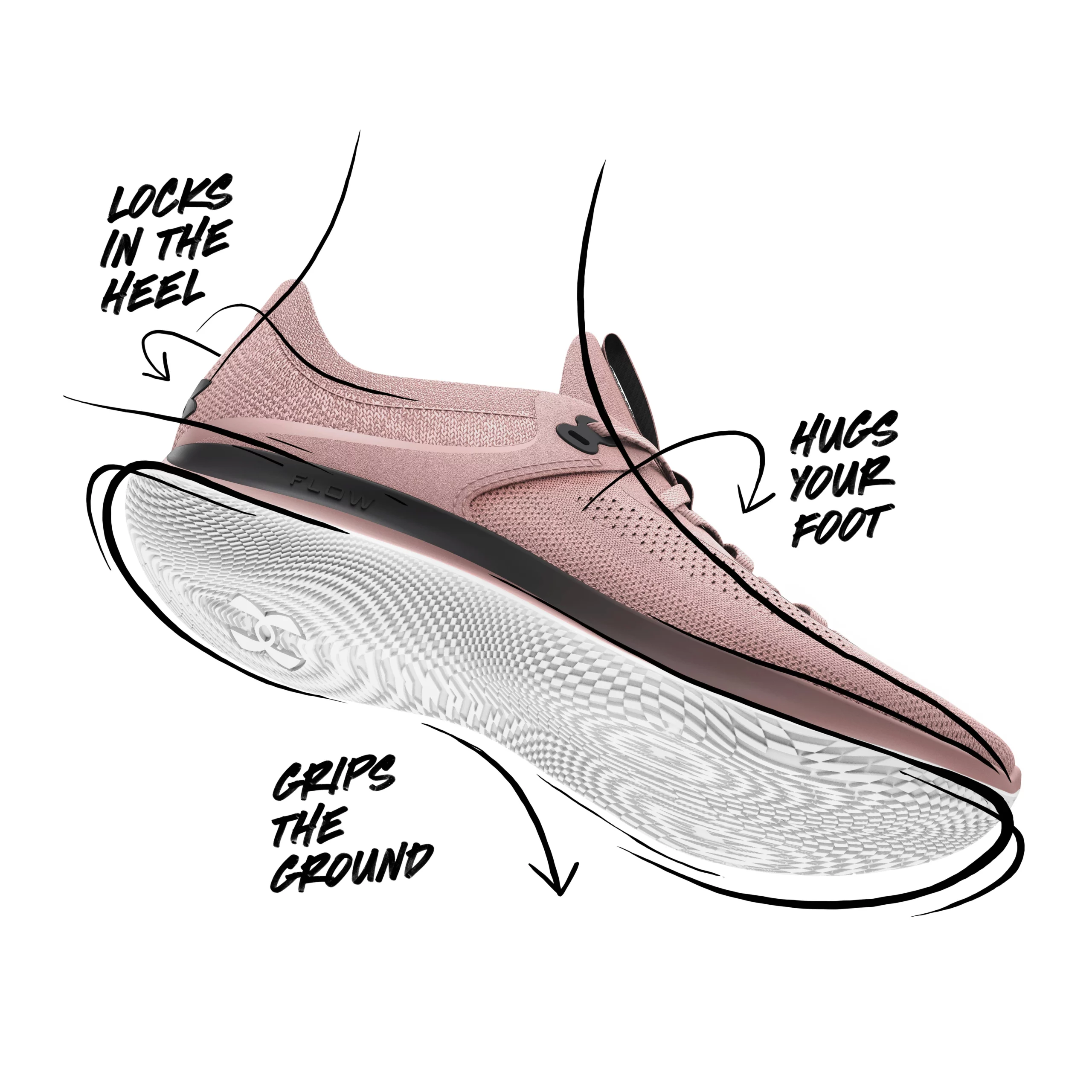 "The Synchronicity had HER in mind from Day 1. I think any woman would appreciate knowing that we had them in mind from the get-go and really took advantage of the latest technology in creating the shoe that they need and providing them with this kind of perfect fit," said Helen Woo, Senior Director of Biomechanics at Under Armour.
Designed to fit, support and complement the natural shape of a woman's foot, the new UA Flow Synchronicity focuses on securing the heel and supporting the arch, where women's feet differ most from men's.
With the flexible micro-knit upper that is and moves with every stride. The heel-to-toe foot-conforming design is tailored for the cushioning women need and provides immediate comfort and support to enhance her running experience.
UA Flow Synchronicity is lighter than traditional running shoes thanks to signature UA Flow technology that also provides traction without a heavy, traditional rubber outsole or adhesives. 
Additional features include:
Rounded outsole geometry that smooths out landing and transitions
Lower heel-toe offset that promotes a quicker turnover and up-tempo feel
UA Flow cushioning that provides traction
Knit upper with minimal layers for close-to-foot containment with enough zonal stretch for long-run comfort free of irritation or hot spots  
Removal of extra seams to prevent irritation 
"We said 'let's start with a woman's foot first.' We really talked to women and made them part of the process."

– Katie Lau, Global Product Director, Train & Recover Footwear
WHAT IS UA FLOW?
Under Armour's award-winning UA Flow disrupts the design of a traditional running shoe with its lightweight construction and by completely eliminating the rubber outsole, avoiding the typical 2 to 3 ounces of weight it would add to a traditional running shoe.
UA Flow is the lightest midsole technology in UA's current running lineup, bringing unparalleled lightweight cushioning and long-lasting technology to the run category.
The foam has naturally sticky traction, so traditional bulky overlays of the past aren't needed. UA Flow optimized ground feel, offering runners great energy return, amazing consistency and reliable durability that keep you reaching for your new favorite pair run after run!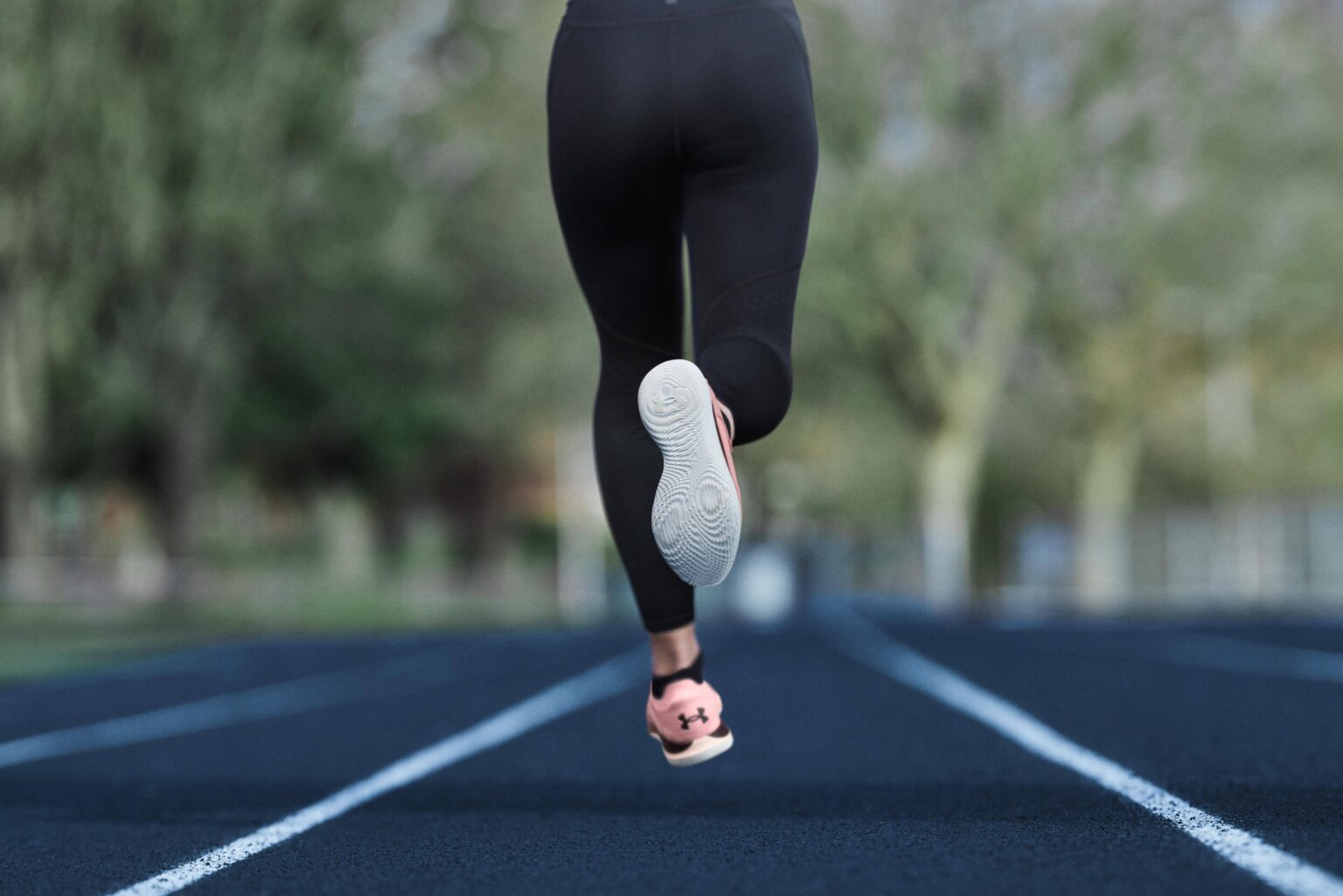 The UA Women's Flow Synchronicity launched globally June 9, 2022 and will be available in multiple colorways on UA.com, at UA Brand Houses, and with Premium Run Specialty and select Sporting Goods accounts.
Product DNA:
Weight: 8.3oz (235.3g) for a Women's Size 7 
Price: £140 
Heel: 23mm 
Forefoot: 16mm 
Offset: 7mm