Last updated on March 11th, 2023 at 06:17 PM
Lower temperatures don't mean you have to put your quest for lower scores on hold.
Keep the clubs out all year long and Fight the Cold with Under Armour's new ColdGear Golf Kit, which combines the best of innovative winter technologies to keep you warm and dry without restricting any aspect of your swing.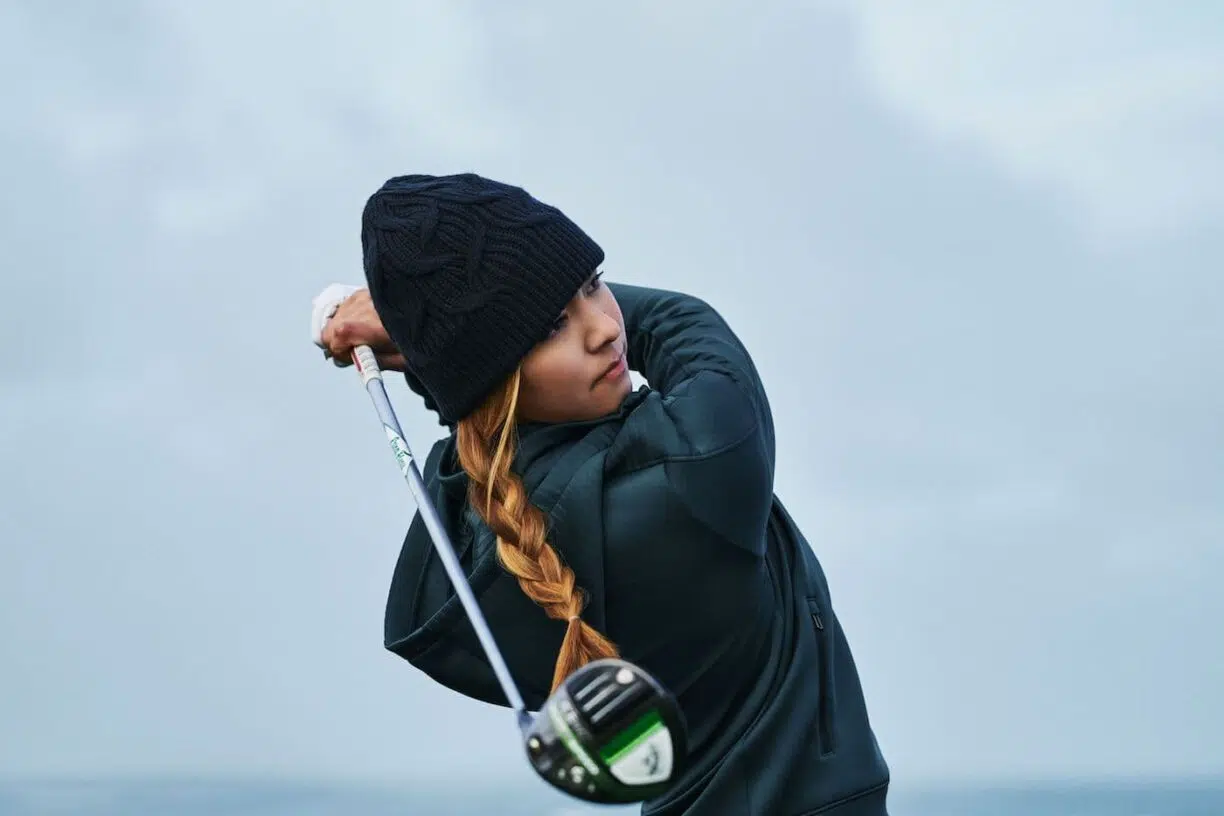 Built with our next-generation ColdGear Infrared tech (thermal regulation that delivers optimal warmth) and UA Storm tech (next-gen water repellent), Under Armour is arming golfers to turn 18 holes into 36—or even more—without having to stop in the clubhouse to warm up in even the coldest and wettest conditions.
"Our ColdGear Golf Kit is everything a golfer needs to compete in unpredictable elements," says Patti Lin, Under Armour's Director of Golf Apparel.
"The idea is simple: leverage our best cold-weather product technologies to extend your season. We keep you warmer, longer, without additional bulk that could restrict your swing. It's the perfect solution for the winter golfer."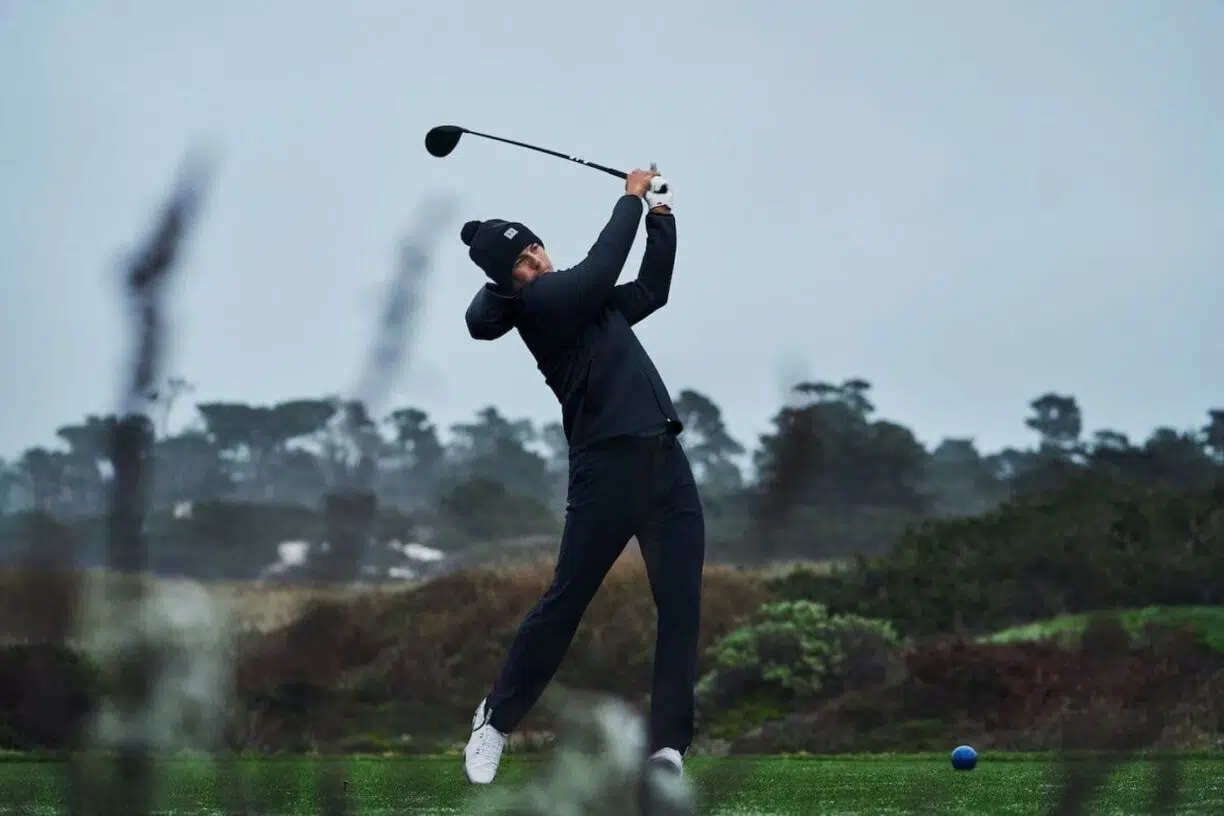 The new ColdGear Golf Kit features Under Armour's proprietary ColdGear Infrared 2.0 technology—an upgrade to the printed pattern on the inside of garments that captures heat and returns it to the wearer when the body starts to cool.
The CGI 2.0 print introduces break lines into what had been a solid pattern, allowing for a more natural stretch and greater comfort without compromising protection from the elements.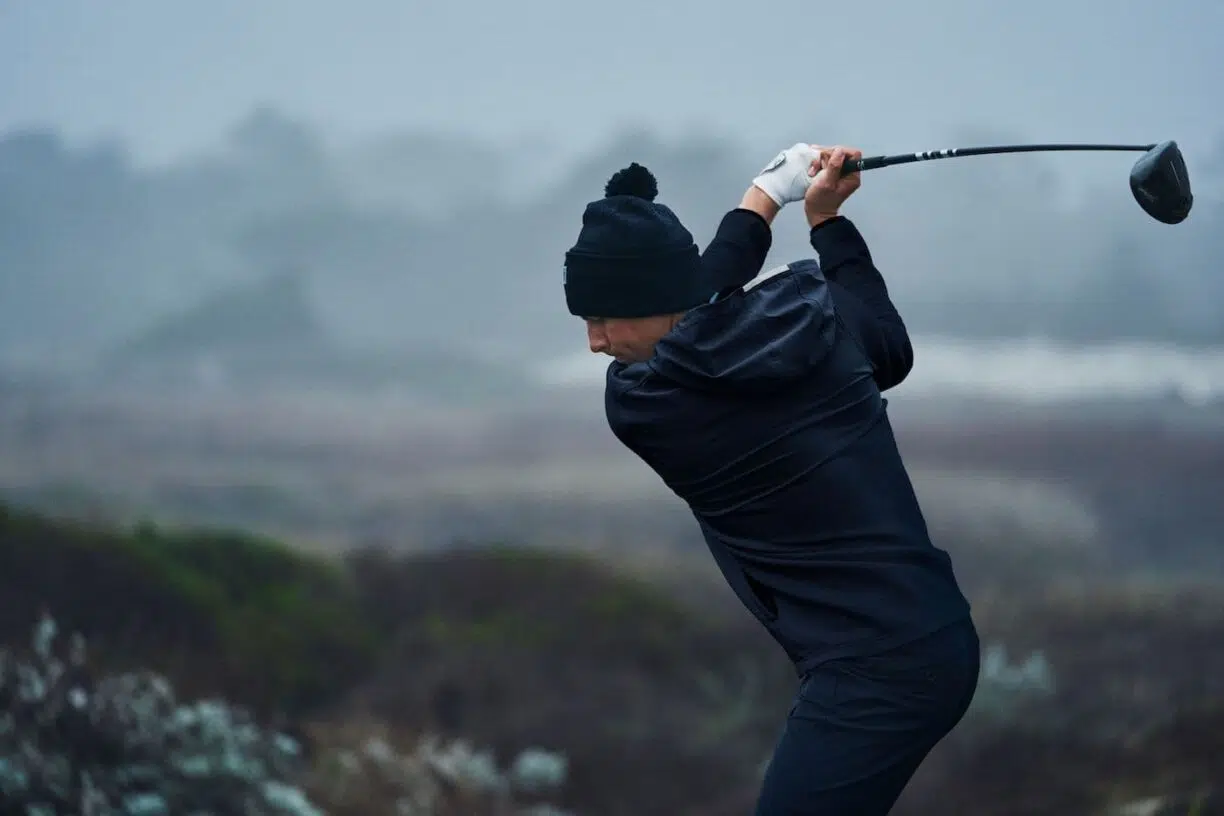 The insulating technology is featured in a new base layer for the ColdGear Golf Kit—and it's also featured in an update to Under Armour's iconic Daytona golf collection, which is meant to be worn as a mid-layer that comes in three options: a half-zip pullover, a vest, or a full-zip with hood.
New winter hats, gloves and mittens are also infused with the ColdGear Infrared 2.0 tech and UA Storm.
Keeping you on fairways when the weather is anything but, the ColdGear Golf Kit's outer layer features Under Armour's proprietary thermo-regulating Reactor Active Insulation, which is deployed across the brand's ColdGear Reactor series and provides the greatest warmth on the coldest days. The most innovative outerwear in the market, it also features the CGI 2.0 Insulation technology and UA Storm.
The ColdGear Golf Kit's pants are also built with ColdGear Infrared 2.0 on the inside and UA Storm on the outside, allowing for easy removal of dirt and water. They remove the need for wearing traditional rain gear over regular pants, allowing for greater freedom of movement in your swing.
The ColdGear Golf Kit is complemented by a full range of clothing and accessories featuring Under Armour's hallmark silhouettes, fabrications, and technologies.
Those options include the Storm SweaterFleece, which features a new Pile Fleece look, updated styles in the Playoff Polo franchise, and a full range of Match Play pants.
The Men's & Women's Cold Gear Golf Kits will be available globally across UA.com and UA Brand Houses.