By David Saunders, Health Editor | UPDATED: 08:28, 26 June 2020
On the heels of a successful Champions League campaign and a three-city U.S. Tour with his Liverpool club, England international footballer Trent Alexander-Arnold extended his summer for the ages. An Under Armour athlete since 2017, the 20-year old put pen to paper on a new multi-year partnership renewal following a visit to Under Armour's headquarters in Baltimore, Maryland last month. During his visit, the 2019 UEFA Champions League winner saw up close and personal why UA is the global leader in performance footwear, apparel and equipment, and how UA is making all athletes better.
In Baltimore, Trent met with Under Armour founder Kevin Plank. The two talked about Trent's career, his time in the States and Baltimore, and his future. He also got a sneak peek into the future of UA's Football footwear, checked out yet-to-be released UA RUSH mineral-infused product, and received a deep-dive into UA's Athlete Recovery wear.
As Under Armour continues to innovate and strives to make athletes better, Trent's insight and experience at the elite level will be valuable to the brand.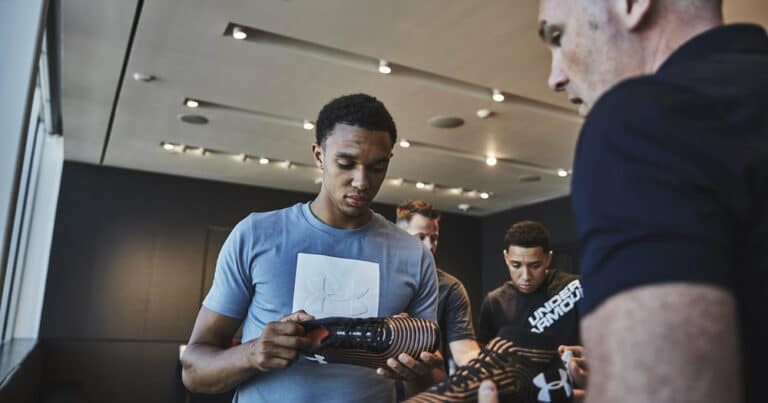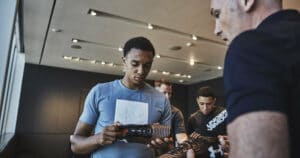 "I'm buzzin' to continue my partnership with Under Armour" Trent commented. "The last couple of years have been incredible, and Under Armour has been a very important part of that journey in helping me become a better athlete. I'm really excited for our future after seeing first-hand what's already in motion and coming down the road with UA."
It has been an incredible rise for the Liverpool-born full back, especially over the last 12 months. In that span, the world has seen him play a key part in defence for both Liverpool, guiding them to their sixth Champions League title, as well as inclusion in England's 2018 World Cup squad that reached the semi-final.