Bookings at Golf and Spa retreats now account for 7.9% of all spa bookings, as golf weekends mixed with a spa retreat become more and more popular within the UK.
So, whether it's couples looking to compromise, team-building trips with work colleagues or a friendship group get-together, there are plenty of luxurious and affordable hotels to choose from in and around the UK.
One of my favourites as it's always a deal breaker with my wife is Whittlebury Hall, with its combination of two championship golf courses and one of the most extensive lists of spa treatments in the country, Whittlebury Hall is fully deserving of taking the top spot as the UK's favourite Golf and Spa destination.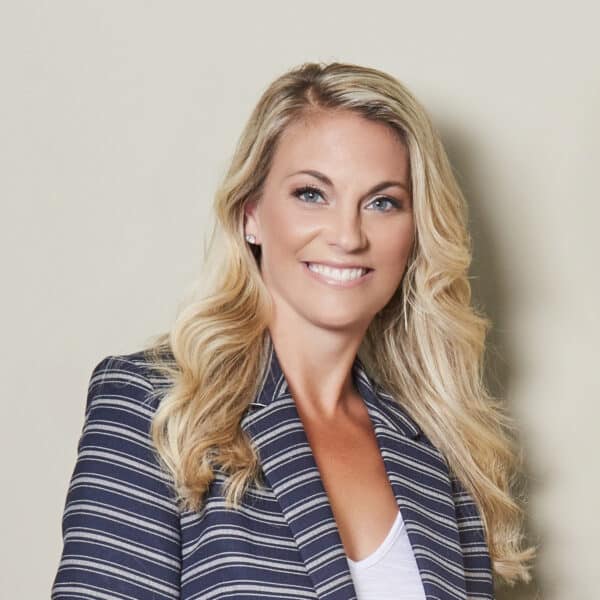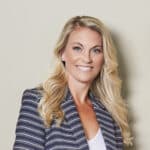 But don't just take my word for it, I spoke with Abi Selby, founder of Spabreaks.com, who also revealed that Whittlebury Hall is one of the most popular Golf and Spa destination in the UK, pipping The Belfry to the top spot. The Golf and Spa destination in Northamptonshire is the most booked retreat in the UK, accounting for almost 1 in 5 bookings. 
Abi went on to say: "Golf and Spa Hotels offer the ideal destination for those looking for an escape away from their day-to-day reality for a well-earned break. It offers the chance to be physically active, while at the same time as being in a place of sanctuary for both your mind and body.
We all know how important it is to look after our bodies and protect our mental health. Of course, golf is a physical activity, but research shows the benefits it can have on improving mental health too by being outdoors, social and active. Likewise, spas help to decrease stress and anxiety."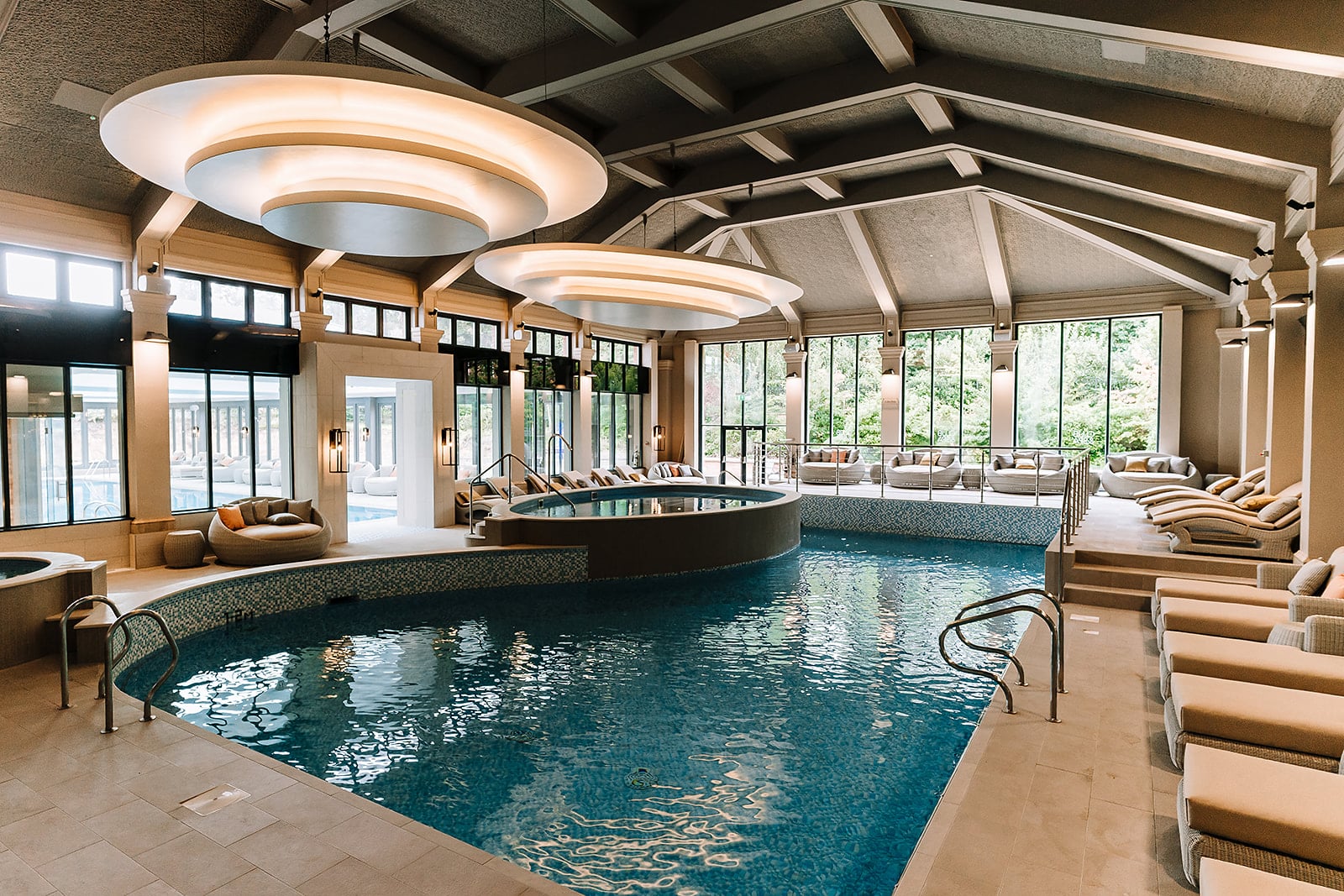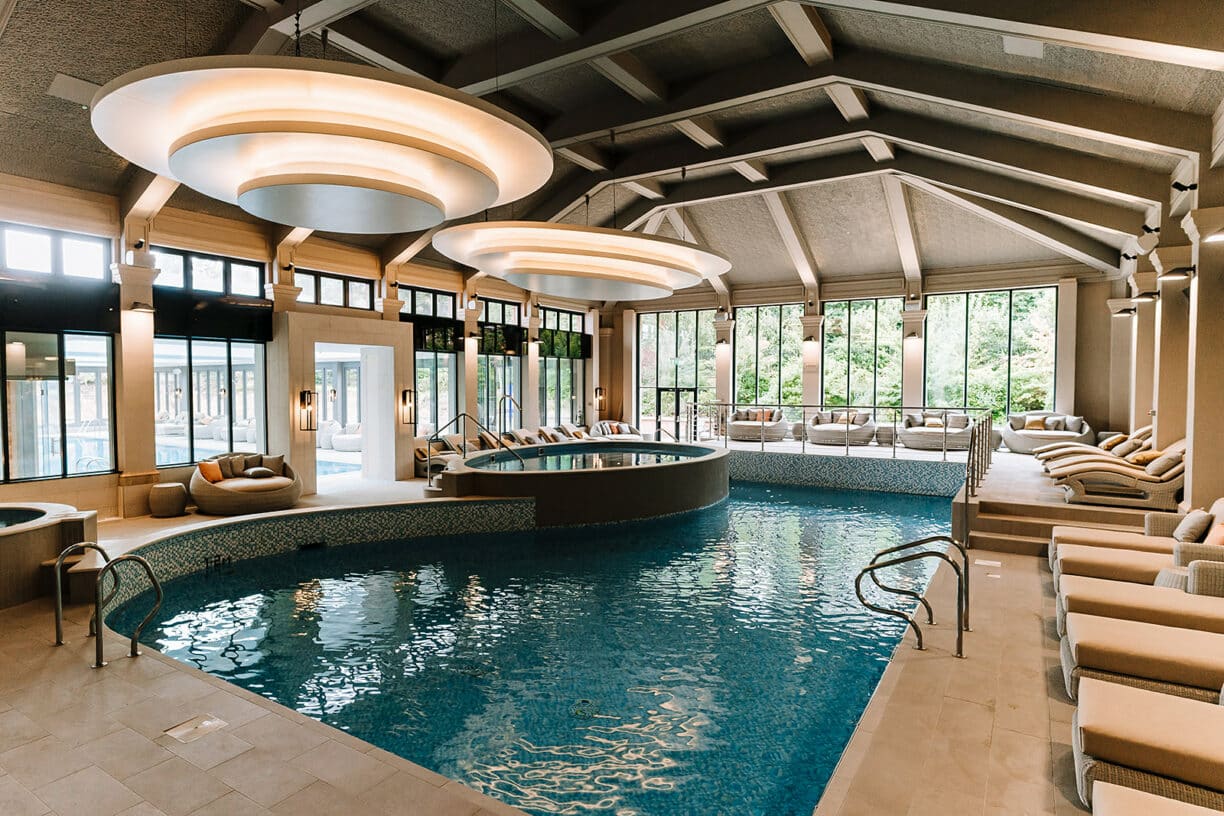 Spabreaks helps find spa days and breaks for up to 12,000 people each week, and why not make a weekend of it by staying in accommodations with top-notch golf courses and stunning spas to unwind after playing 18 holes!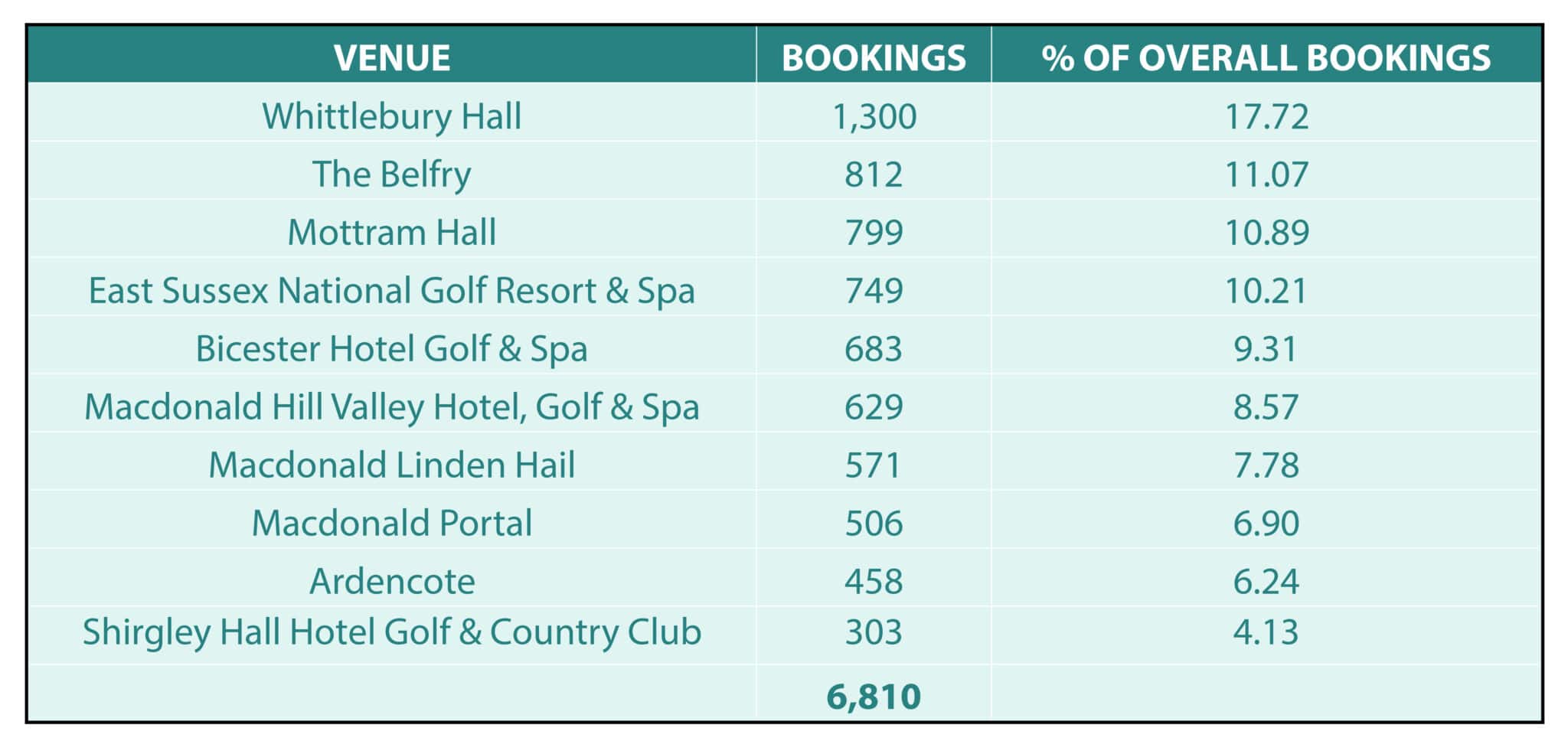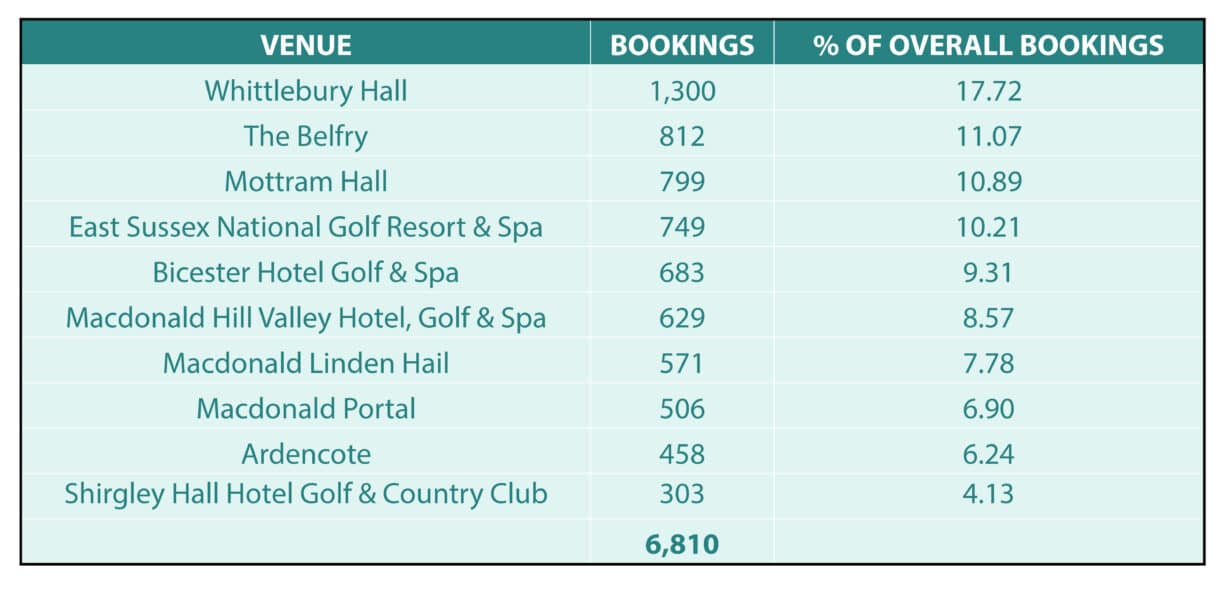 Top 10 UK Golf & Spa Destinations
Whittlebury Hall
Whittlebury Hall in Towcester is the most popular destination of Golf and Spa hotels on Spabreaks.com, with the highest number of bookings in 2022.
It's situated at one of the UK's finest championship golf courses offering guests 36 holes, benefitting from 4 loops of 9 holes,
The Spa includes Heat and Ice Experiences complete with an aromatherapy crystal steam, caldarium, experience showers, foot spas, a hydrotherapy pool, ice cave, roman salt steam, sanarium, tepidarium and 23 treatment rooms.
The Belfry
The Belfy, second most popular, is located in Sutton Coldfield, West Midlands, and is a world-class golf destination with three courses on site, having hosted the Ryder Cup four times.
The three courses are The Brabazon, PGA National and The Derby. Its spa has a Fire and Ice thermal suite, spa pools and a swimming pool making it a special retreat from the hustle and bustle of the outside world.
Mottram Hall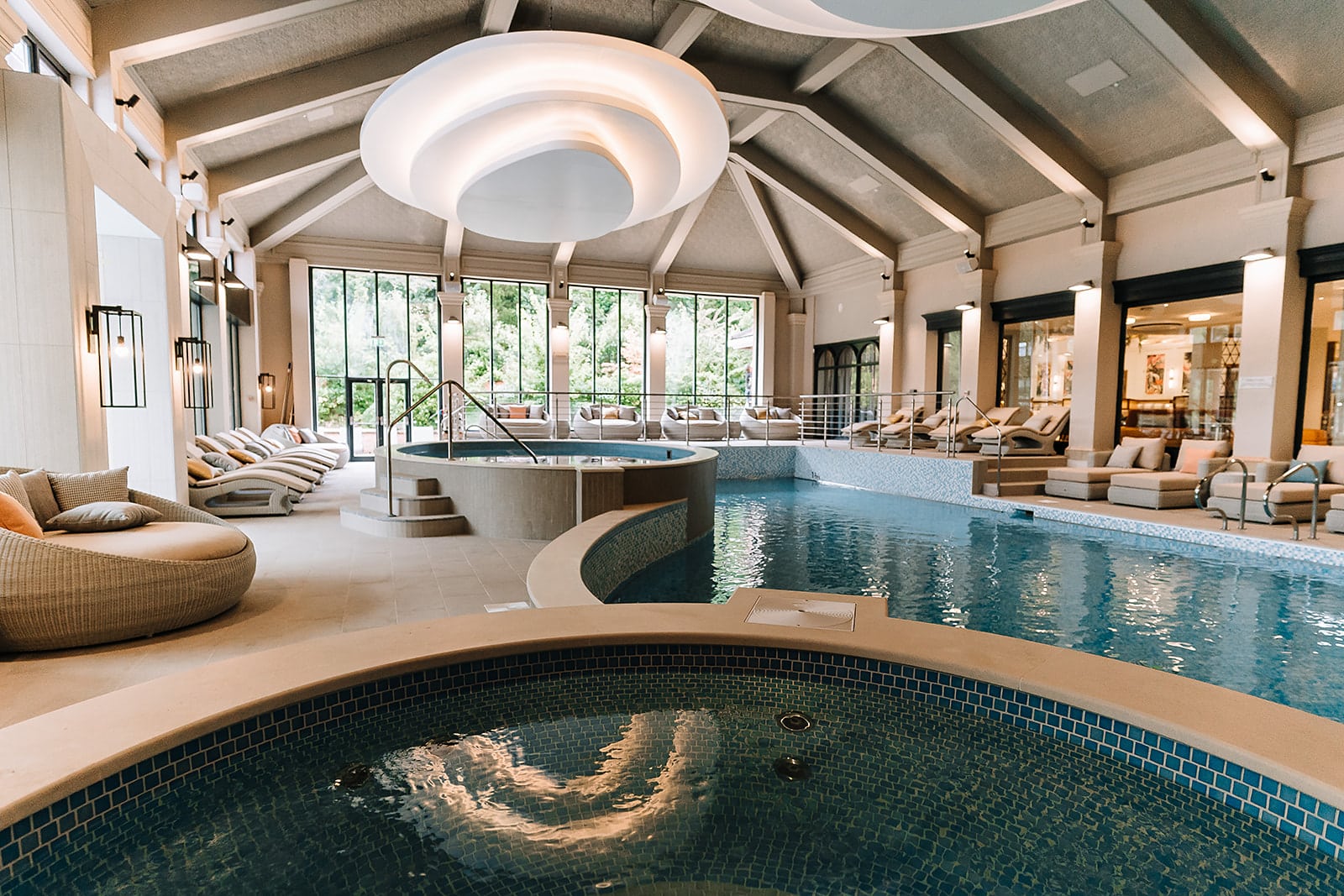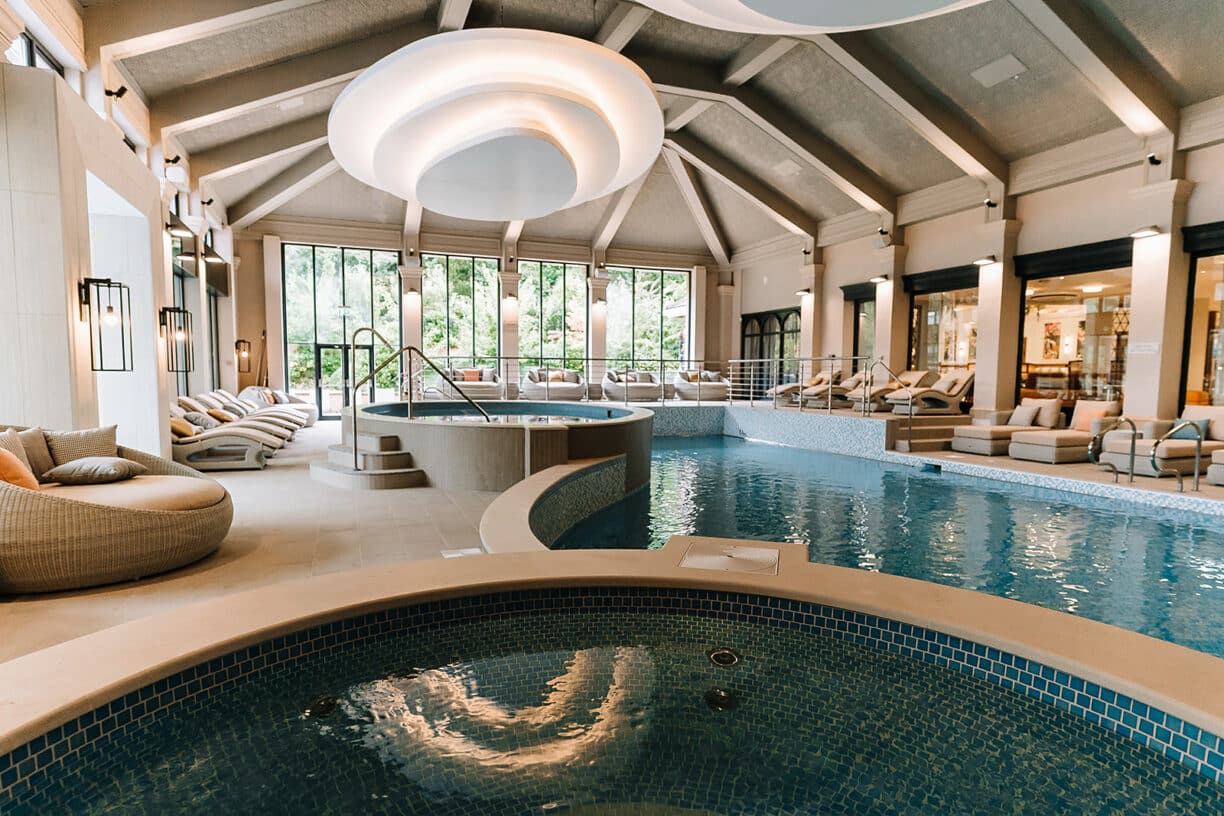 Mottram Hall in Cheshire boasts an 18-hole Championship golf course.
It was the host venue for the 2013 European Senior's PGA Championship and offers amateur golfers the chance to feel like they're playing in The Open Championship.
Rejuvenate in its Champney spa, reward five bubble luxury status by the Good Spa Guide.
There's a 20-metre indoor pool and hydro pool as well as monsoon and drench showers and cold room to revitalise.
East Sussex National Golf Resort and Spa
This resort has not one, but two 18-hole championship golf courses located in Little Horsted, Uckfield.
The East Course hosted the European Open Championship on two occasions, while the West Course winds through ancient oak trees and rippling streams. Its health spa has an indoor pool, sauna, steam room and jacuzzi.
Bicester Hotel Golf and Spa
Set in the beautiful Oxfordshire countryside is Bicester Hotel Golf and Spa's par 69 course. It also offers up a luxury spa with a swimming pool, hydro spa, spa pool, sauna, steam room, foot spas and feature showers.
Macdonald Hill Valley Hotel, Golf & Spa
Macdonald Hill Valley Hotel has two courses to choose from in Shropshire.
The Emerald Championship Course is a par 73, which is known for being a challenge to experienced and mid-level players.
There's also a shorter par 66 Sapphire Course. It's the perfect setting for a beginner. The spa includes a swimming pool and thermal suite, which acts as the ideal spot to relax.
Ardencote
Ardencote in Warwickshire offers visitors a luxury spa stay with a Himalayan Salt Sauna, Aromatherapy Steam Room, Tepidarium, Outdoor Tyrolean Kilo Sauna, Ice Fountain, Monsoon Experience Shower, Outdoors Hot Tub and Outdoor Heated Swimming Pool.
The 18-hole course is set in 83 acres of parkland, which has been designed for both entry-level and experienced golfers.
Shrigley Hall Hotel Golf and Country Club
A championship golf course with 18 holes in Cheshire offers three of the finest closing holes in the North West of England.
It also challenges players with a hole going in stream, ponds and wooded backdrop with 262 acres of countryside. There's also a six-hole footgolf course for a bit of fun on the side.
Meanwhile, its spa has three main areas to enjoy. The Chapel has a relax pool, whirlpool spas, sauna and steam room.
Next door in the Lime Grove there's treatment rooms and relaxation rooms, as well as a heated infinity pool in the Bazaar Spa Garden.
Macdonald Linden Hall
This Championship course sits within 450 acres of a Georgian mansion's private estate in Northumberland, offering visitors a mix of parkland and stadium-designed 18-holes to give golfers a challenging yet fair test of golf.
Watch out for the unique water hazards and strategically placed bunkers. Recover in the countryside haven's spa with a 12-metre swimming pool and top-notch spa complete with beautiful views of the grounds.
Cotswolds Hotel and Spa
Set on the edge of the Cotswolds in Chipping Norton is one of the oldest golf clubs in Oxfordshire. Since 1890, Cotswolds Hotel and Spa has offered guests the chance to play on a par 72 golf course.
It consists of two loops of nine holes with spectacular views. Meanwhile back inside the hotel, there's a treatment-only spa, so if you're looking for a unique and specialised experience for your face, body, and nails.
For more detailed information or to book visit www.spabreaks.com or call 0800 043 6600.