Former factory Vauxhall and Honda driver in the British Touring Car Championship, Tom Chilton currently drives for Motorbase Performance in the World Touring Car Championship
As a Sébastien Loeb Racing driver in the 2017 WTCC season. He took 3 wins in that season at Monza, Motegi, and Losail. When he won at Losail, Chilton also claimed his independent's title in his 20th and final race of the season.
You may also recognise Chilton from his many appearances on UK television screens; on BBC2's Top Gear he was one of the drivers in the People Carrier Race. and then again as one of the drivers in the Toyota Aygo football match.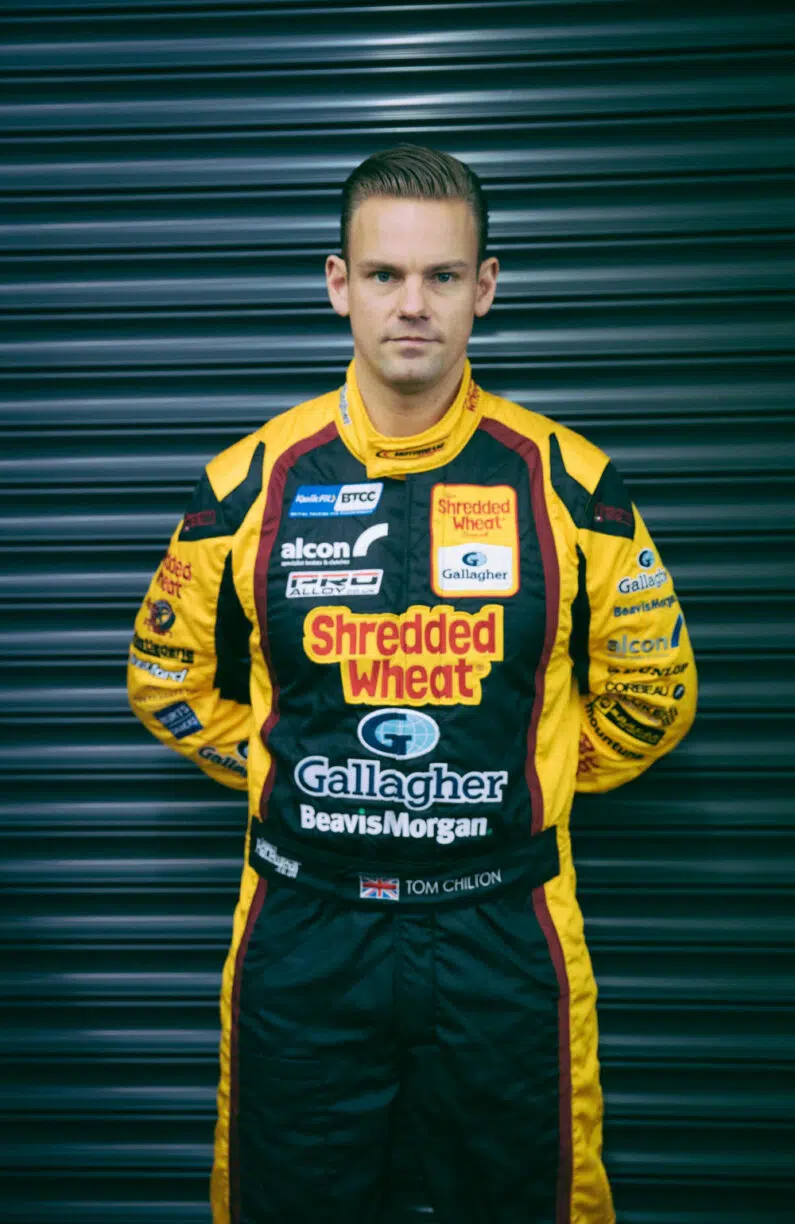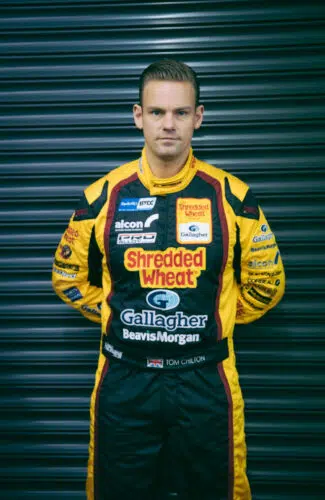 Much more recently though Tom has appeared in Series 10 when Chilton raced a Chevrolet motorhome with other touring car drivers as well as Richard Hammond and then again in Series 12 episode 5 he raced (and then rolled over) a Leyland Olympian, and had earlier on in the episode raced against Jeremy Clarkson whilst driving a BMW M3.
Chilton though is synonymous for his career competing in touring car racing, and we were fortunate enough for Tom to take timeout in his busy schedule to speak with us about how he looks after himself before, during and after his championship schedule.
At what age did you realise racing was a passion for you?
13 years old when I was the current youngest racing driver in history.
If you hadn't become a driver what do you think you might be doing now?
A carpenter in the week as I love the smell, and a Fabricator in motorsport on the weekends. Something with my hands is best.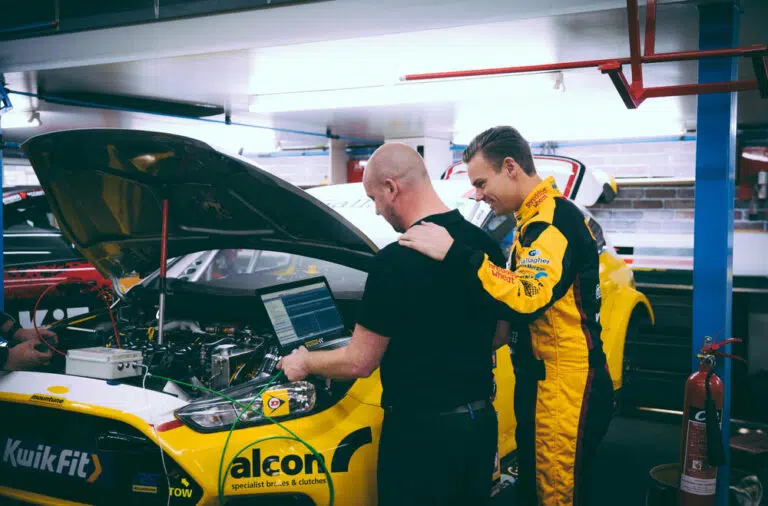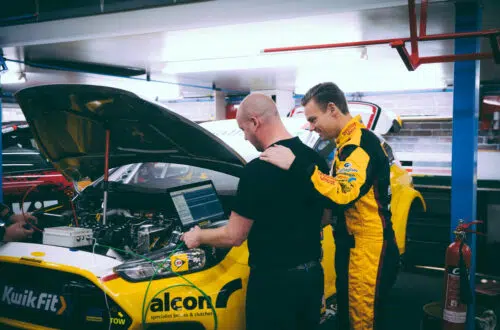 How do you stay focused leading up to a race and during a race and how do you stay motivated for a whole season?
When I close my eyes at night I dream of the perfect lap at the track I'm about to race at. During the race I focus on one thing and that's how to get 100% from my car and tyres around the track and not 99 or 101% just 100%, to try and be perfect takes you into a world where there's only FOCUS.
Outside of the racing season I go on fitness training camps to stay motivated. This year I was at Club La Santa in Lanzarote with my highly experienced fitness & life coach Bernie Shrosbree. We even noticed Audi sport were there too with there drivers training them up ready for 2019.
We wouldn't mind staying motivated in Lanzarote during the winter months that's for sure haha.
How important is getting rest and sleep in before preparing for a race?
I especially noticed this when I had newborn babies how tough racing was all of a sudden. Trying to get the most out of your body requires maxim sleep and rest prior to the race weekend and testing, as we are professional athletes to a point. Always trying to get the maximum performance out of man and machine is the key to success.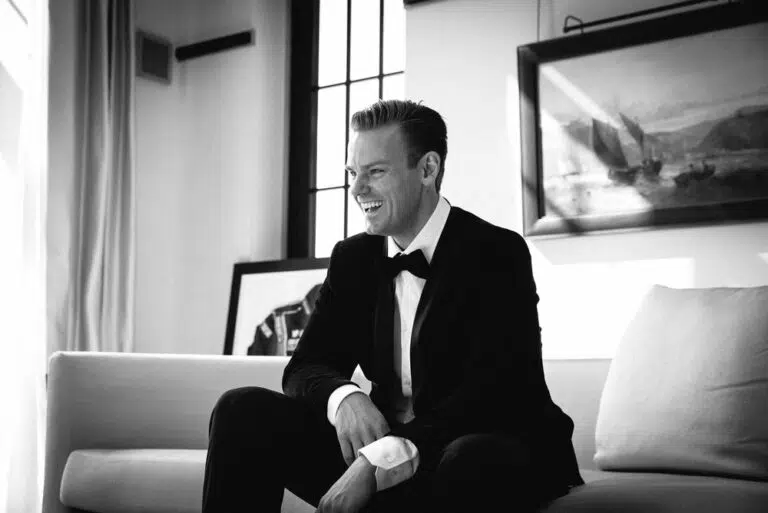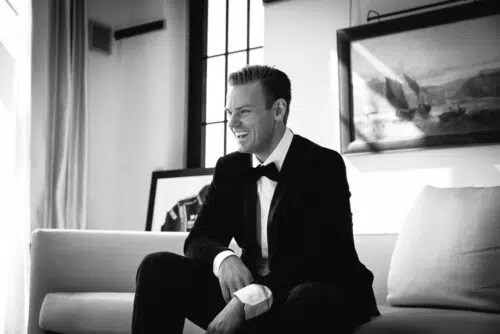 How important is it to keep hydrated, and how do you keep hydrated during a long race as you must sweat quite a bit in the car?
Hydration is important when racing in any car as its physical and gets hot whilst wearing 3 layers of fire proof overalls and a helmet. Not only that we race in 3 races in a day not just one, so drinking just water isn't good enough, especially on a hot summers day when it can reach 60 degrees in the car. 
I'm currently using P1 nutrition on race weekends to stay focused and hydrated.
What's a typical diet for you when training for a race?
Whoever thinks eating a bowl of pasta is a good idea in the middle of the day on a race weekend needs re-educating.
 After breakfast I stay on protein and vegetables and no potatoes/bread. As I like to think quickly and be ready for whatever's happening around me quickly.
Not using a massive percentage of my body's energy to dissolve what's in my stomach is key to success. I'm fully alert on a race weekend and never hungry.
For some of our readers who may not know much about racing, does a drivers weight impact the speed and handling of a racing car?
YES – Having a lighter driver means you can put remaining weight to reach minimum weight with driver lower in the car and have a better Centre of Gravity. This is a huge advantage. Also where you put it too can really help the handling of your car.
Do you have particular food you go to for maintaining your weight?
Not really but I Stay away from Gluten, Lactose, Potatoes as that makes a big difference with my A+ blood type.
Is there an athlete you've always looked up to for inspiration?
My legendary fitness coach/top athlete in his day Bernie Shrosbree. 
Is there any part of your training that's not standard for a driver?
No, just do a little of everything to try and be more a complete athlete as this way in the event of any accident you can heal and recover faster and get back in the car.
Do you have a post-race treat after you race?
Nando's with my lovely girlfriend Georgina.
What's the hardest part of training for a race?
The unpredictability of it all.
And what's the best part of training for you that you most enjoy?
Having a shower at the end hahaha! I love outdoors especially when it's sunny. Getting out whether it's for a run, cycle, hike it's the best feeling. 
What's the top speed you've ever reached?
Concorde 1180mph but tha'ts cheating haha! 205mph in a Buggatti Veyron in the 001 test chassis.
What's the ultimate race win for you?
2017 FIA WTCC Qatar last race i went from 5th to 1st and I had to overtake my teammate to do it in order to win the Independent championship and 3rd overall in the main world championship. A race weekend I will never forgot.