Last updated on October 6th, 2022 at 02:02 PM
Every second, the equivalent of one garbage truck of textiles is landfilled or burned. This means 87% of the material used to make clothing ends up as waste. Since 1966, The North Face has been striving to fix that, driven by a purpose: to protect the planet we all love.
This season, The North Face introduce their first-ever circular collection, designed with the comfort and durability you rely on.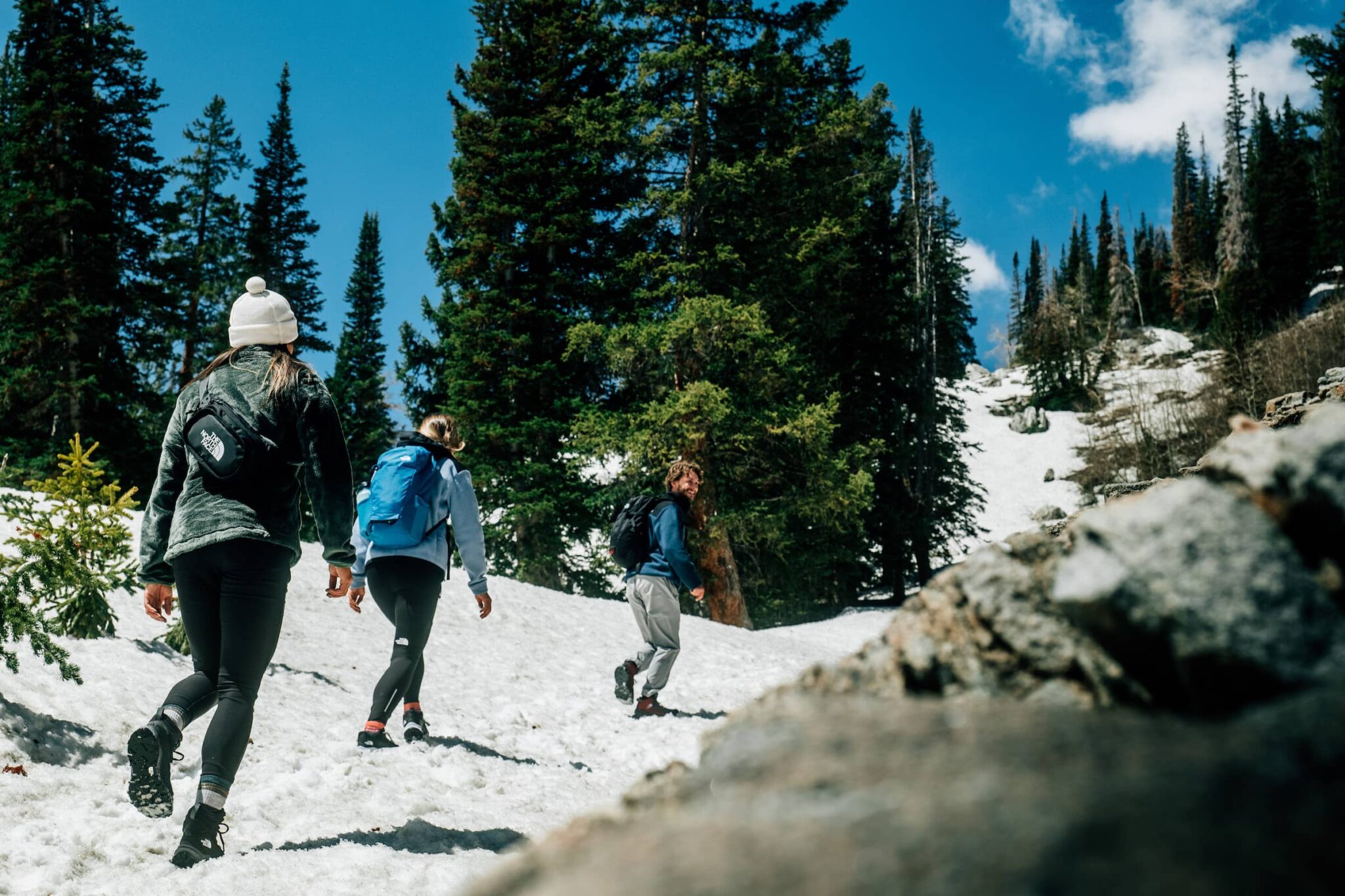 Each component has been analysed and chosen to ensure your kit can be easily recycled at the end of its journey, extending the thinking beyond the product.
As part of the, It's More Than A Jacket campaign the collections embody the idea that the planet needs to be protected and that a story is woven into every thread.
The places you go, the people you find and the moments you never forget. This is the next step in ensuring the kit we need doesn't impact the places we play.
The 18 styles created this season by The North Face feature construction choices designed to minimise waste while creating products that can be more easily disassembled and recycled at the end of their useful lives, in line with a circular economy. 
Each product is based on a design approach that prevents waste and pollution, keeps products and materials in use and helps regenerate natural systems.
Alongside this, by 2025, 100% of the 'top materials' will be recycled, regenerative or renewed – helping to minimise the environmental footprint on the planet. As we look to the next 50 years of exploration, protecting the planet and environment is more important than ever.
Once the product has reached the end of its life, The North Face provide an easy solution for customers to recycle their used apparel and footwear.
The Clothes The Loop program enables consumers to recycle unwanted apparel, footwear and equipment in any condition from The North Face simply by dropping it off in-store.
Circular design thinks about our future first. It's a new design for a better world. Explore the new Circular Design Collection. It's more than a jacket.
The collection will be available online at www.thenorthface.com and in selected stores from 6th October. To keep up to date on future launches follow @thenorthfaceuk on Instagram, and @thenorthface on Facebook.