Last updated on August 22nd, 2021 at 03:12 PM
Technogym, has unveiled its redesigned wellness concept space at Harrods in Knightsbridge, London.
Located on the 3rd floor of London's iconic and luxury department store, the renewed space of 100 square meters in size showcases key product lines in an interactive space, now sitting alongside the biggest names in designer homeware and interior brands.
The renovation is part of Harrod's 3 year renovation plan led by multi-disciplinary studio Virgile and Partners.
Technogym's space is designed to cater for an increasing demand for the best fitness and wellness products and services and to provide customers with an interactive in-store experience.
Aimed at enthusiasts of all levels who enjoy being active and practicing sports, both at home or in a gym, its renewed interiors represents a wellness oasis in the heart of Harrods, combining aesthetic with function thanks to the natural finishes selected for the space, perfect synthesis of the Technogym brand.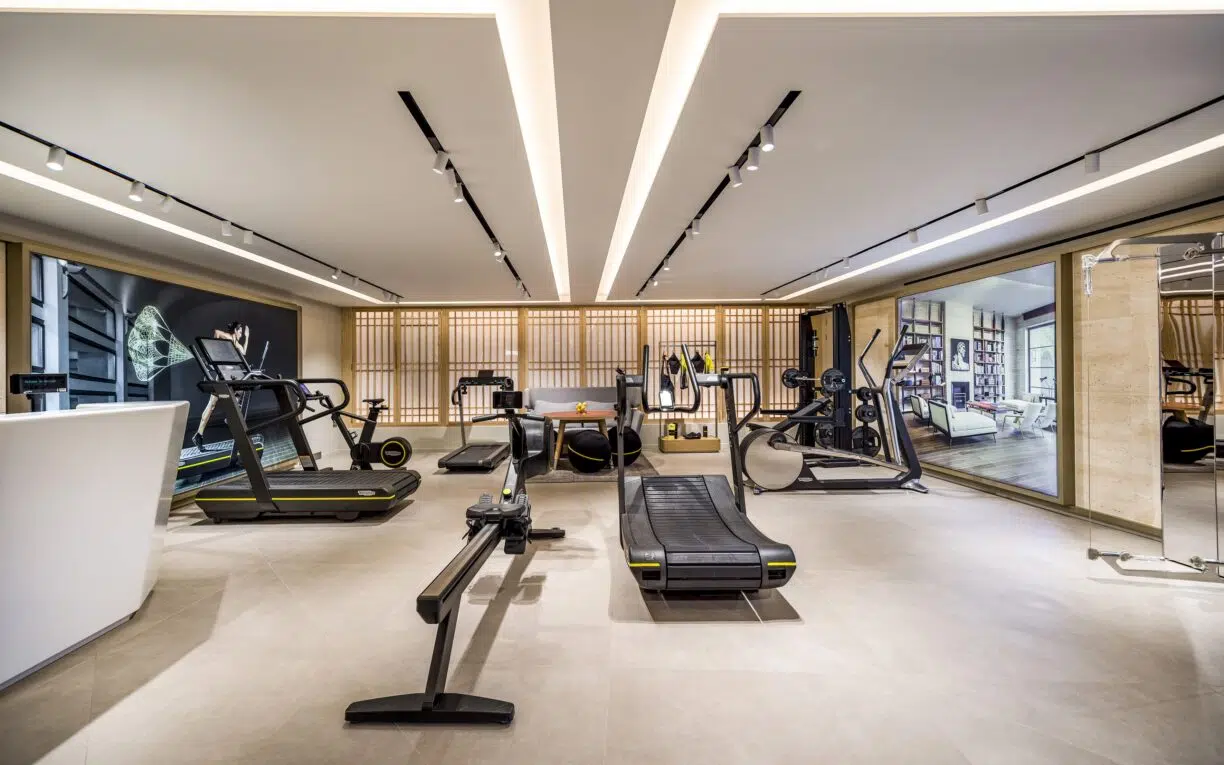 At the Technogym boutique customers can discover and enjoy the brand's iconic collections. Among the others on display, TECHNOGYM BIKE is the latest and innovative product by the Italian brand.
An indoor spinning bike that allows you to experience at home, but also at a hotel, at the club or at work, live or on-demand cycling classes run by the most sought-after fitness trainers from fitness studios in different cities around the world.
From the TECHNOGYM BIKE console, you can choose your favourite channel – based on trainer, music and duration – and join live classes or select the ones available from the comprehensive on-demand library.
The different channels offer you training sessions from different studios in different languages and cultures: from London with 1Rebel, from Milan with Revolution by Virgin Active, and other fitness studios will also be available in the future.
Other protagonist of the space is the Personal line, a collection of iconic products for Home Wellness that combine innovation, technology and design.
PERSONAL Line's stylish design, inspired by science and nature, is the result of the collaboration between Technogym, with its three-decades of research experience in developing fitness and wellness products, and world-renowned furniture designer and architect Antonio Citterio.
The award-winning line of design-led equipment is made using refined materials and top-level craftsmanship, built for places where people live in total harmony with the Wellness Lifestyle.
Personal Line includes a complete selection of cardio and power products such as Bike Personal, the ultimate professional bike, equipped with the most innovative training programs and the most compact design, Cross Personal, the connected and innovative cross trainer, Run Personal treadmill, Recline Personal recumbent bike.
Also on display is Kinesis, Technogym's design icon, a work of art perfectly suited for a home environment, as well as office spaces, hotels or spas to move your body and mind. A design object that offers 200 exercise possibilities in less than one square metre to train strength, flexibility and balance.
Also on display is the Skill Line, created thanks to Technogym's long collaboration with athletes all over the word and dedicated to those who are looking to challenge their limits and improve their performance.
Thanks to its heritage and expertise, Technogym are the experts in creating dedicated home wellness spaces to enhance wellbeing and complement all interior-design styles.
The Technogym Harrods Wellness Consultants can help clients create their ultimate home gym, from selecting equipment to designing spaces that allow to achieve any fitness and wellness goal in style.