During the Technogym Innovation Outlook the company has announced the launch of Technogym Live, a completely new and engaging training experience that allows users to enjoy live and on-demand training video content on all Technogym's equipment consoles and on the new Mywellness app.
Technogym Live is an open platform that aggregates Technogym's proprietary content and content created by fitness clubs in order to offer end-user an unprecedented level of variety and personalisation.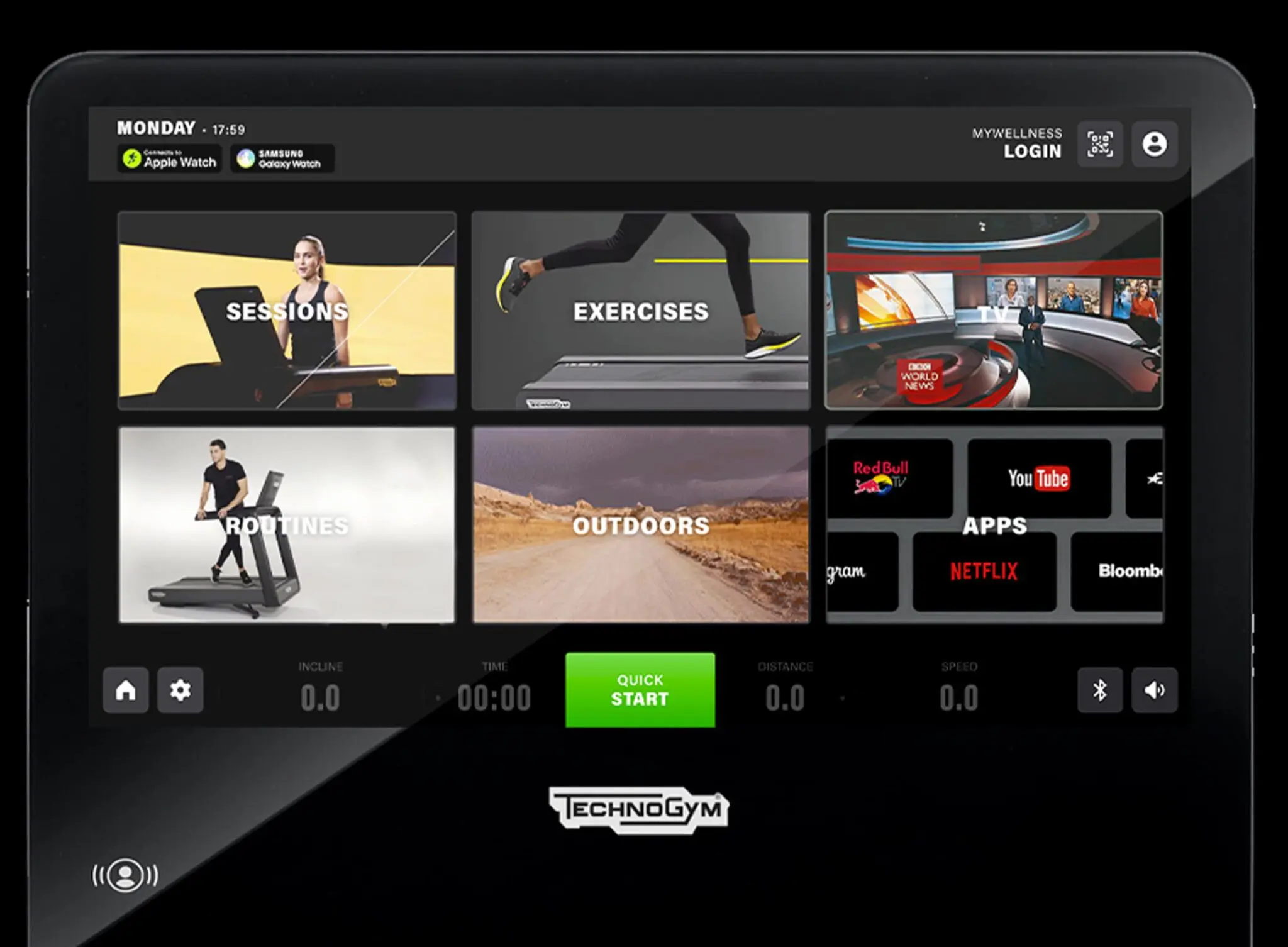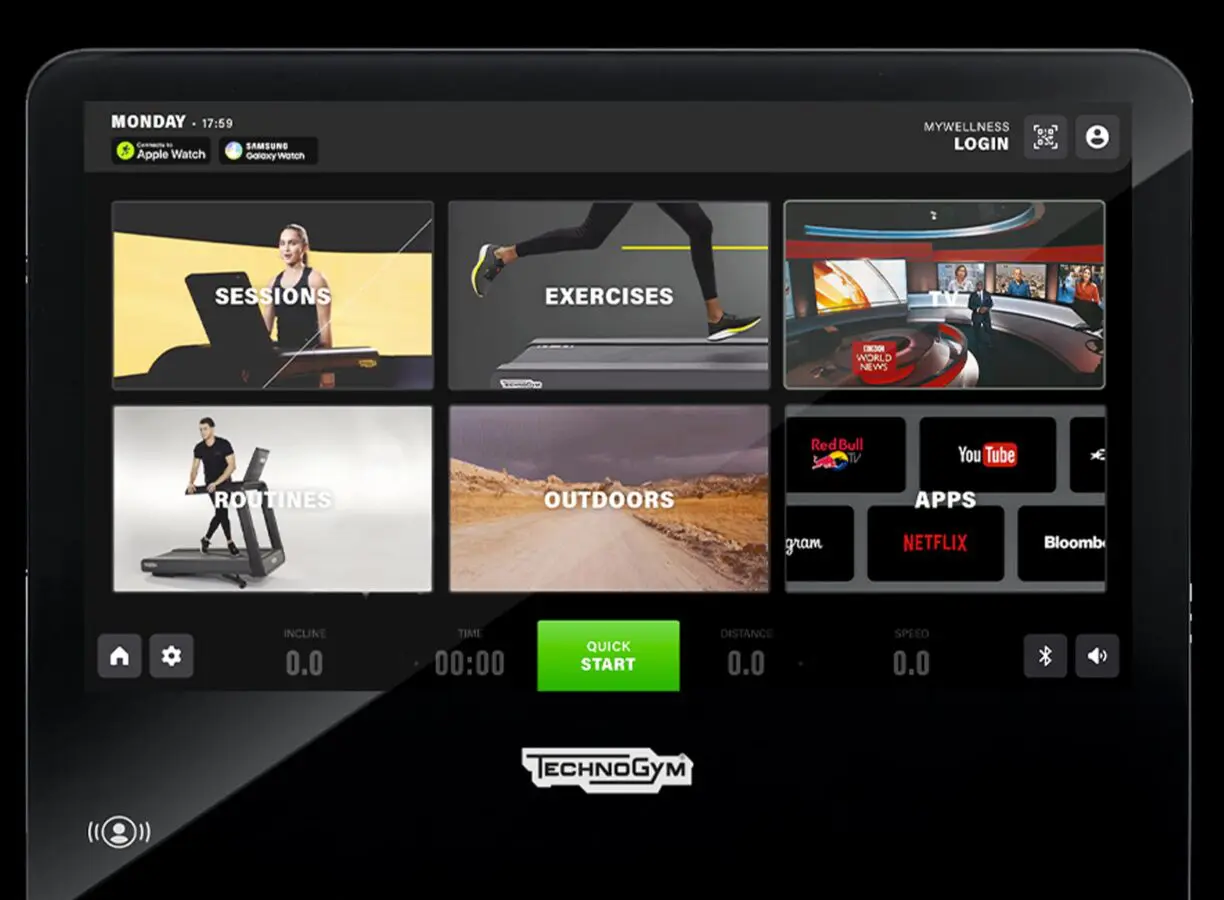 Thanks to Technogym Live people will be able to choose from an unprecedented content variety – trainer-led workouts, group classes, outdoor virtual training, training routines, exercises or entertainment contents – based on their personal passion, needs and aspirations: from general fitness, to group training, to athletic training programs to more health and prevention oriented programs.
The new Technogym Live console includes an extensive content library of trainer-led "Technogym Sessions", the new on-demand digital one on one workouts available across all cardio products.
The library includes training videos – with different durations and training focus – led by sought after trainers from London, New York, Milan and Los Angeles. End-user can access today Technogym Sessions in English, Italian and Spanish. In the near future new languages and new trainers will be added, as the library will be continuously updated with fresh content to offer people variety and motivation.
Technogym Sessions are organized in series of 6, each with a specific goal: lose weight, building stamina, etc. Additionally, users can try Routines, a series of easy to follow and guided drills with specific targets and workload.
For users that like straightforward goal oriented training Exercises is the right option: workouts based on distance, calories or time. Outdoor Virtual Trainings give people the possibility to immerse themselves in the most iconic and exotic destinations in the world.
Finally, Technogym Live console offers endless Entertainment options that include TV channels, social media, Netflix and a wide range of gaming and news-based apps.
Within such a variety of options and content, Technogym Coach – the first artificial intelligence applied to fitness – will help end-users to truly personalizes their training experience.
Technogym Coach manages their data and guides them, day by day, by suggesting different training options based on their very personal passions, needs and tastes.
Technogym live also offers fitness clubs or trainers the possibility to create their own digital content – live or on-demand classes – and stream them to their members at home (or wherever they are) thanks to the newly released Mywellness App 5.0. This allows users to connect ever from home to their favorite fitness club programs and trainers.
"Technogym Live is a unique and revolutionary training experience that offer users the possibility to access engaging and personalized training contents at the gym, at home and on the go" said Nerio Alessandri, Technogym's Founder and CEO "Over the last 35 years, innovation has been a key priority for TECHNOGYM to make the entire fitness and wellness industry grow.
Thanks to its completely new user experience, Technogym Live will provide fitness clubs an innovative tool to innovate their business model and offer their programs and services to members also at home"
BACKGROUND – TECHNOGYM'S UNIQUE DIGITAL ECOSYSTEM
Technogym – has been investing in digital innovation for years to offer people a completely personalised training experience. In 1996 Technogym launched Wellness System, the first software to manage people's training program, in 2007 the first online fitness equipment and in 2012 the first cloud based platform in the fitness industry.
Now the company features a unique connected ecosystem – that includes connected fitness equipment, the My Wellness Cloud platform and mobile apps both for consumers and fitness club operators – able to offer people "Wellness on the go", in other words the possibility to connect with their personal training experience anytime and anywhere: at home, at the gym, at their workplace, at hotels when travelling and outdoor thanks to the Mywellness app. Over 15 million people are connected to Technogym's Mywellness platform in 18.000 fitness facilities all over the word.
The Technogym Ecosystem is also compatible with the most popular fitness apps and wearable devices, including Apple Watch, in order to enable users to aggregate all their fitness data in one place.