Last updated on June 25th, 2023 at 07:39 PM
TaylorMade Golf, renowned for its groundbreaking putter technology, has once again pushed the boundaries of innovation and solidified its position in the realm of high-end milled putters with the introduction of the TP Reserve line.
Featuring a trio of classic blade shapes and three refined mallets, the TP Reserve family represents the pinnacle of precision craftsmanship, combining timeless aesthetics with meticulous attention to detail.
Crafted from soft 303 stainless steel, each TP Reserve model boasts meticulously machined grooves on the face that reduce surface area, resulting in a softer feel upon impact and a crisp, satisfying sound.
The face of the TP Reserve putters is adorned with fine linear mill marks, complemented by grooves machined at a specific depth to achieve an optimal sound. These grooves follow a linear pattern from top to bottom and heel to toe, ensuring consistent sound and feel regardless of where the ball strikes the face.
To cater to the diverse preferences of golfers, TaylorMade engineers have devised four different fitting options by combining various shaft and hosel designs to achieve selective toe hangs.
B11 & B13: Shaping to Fit the Calculated Putting Mind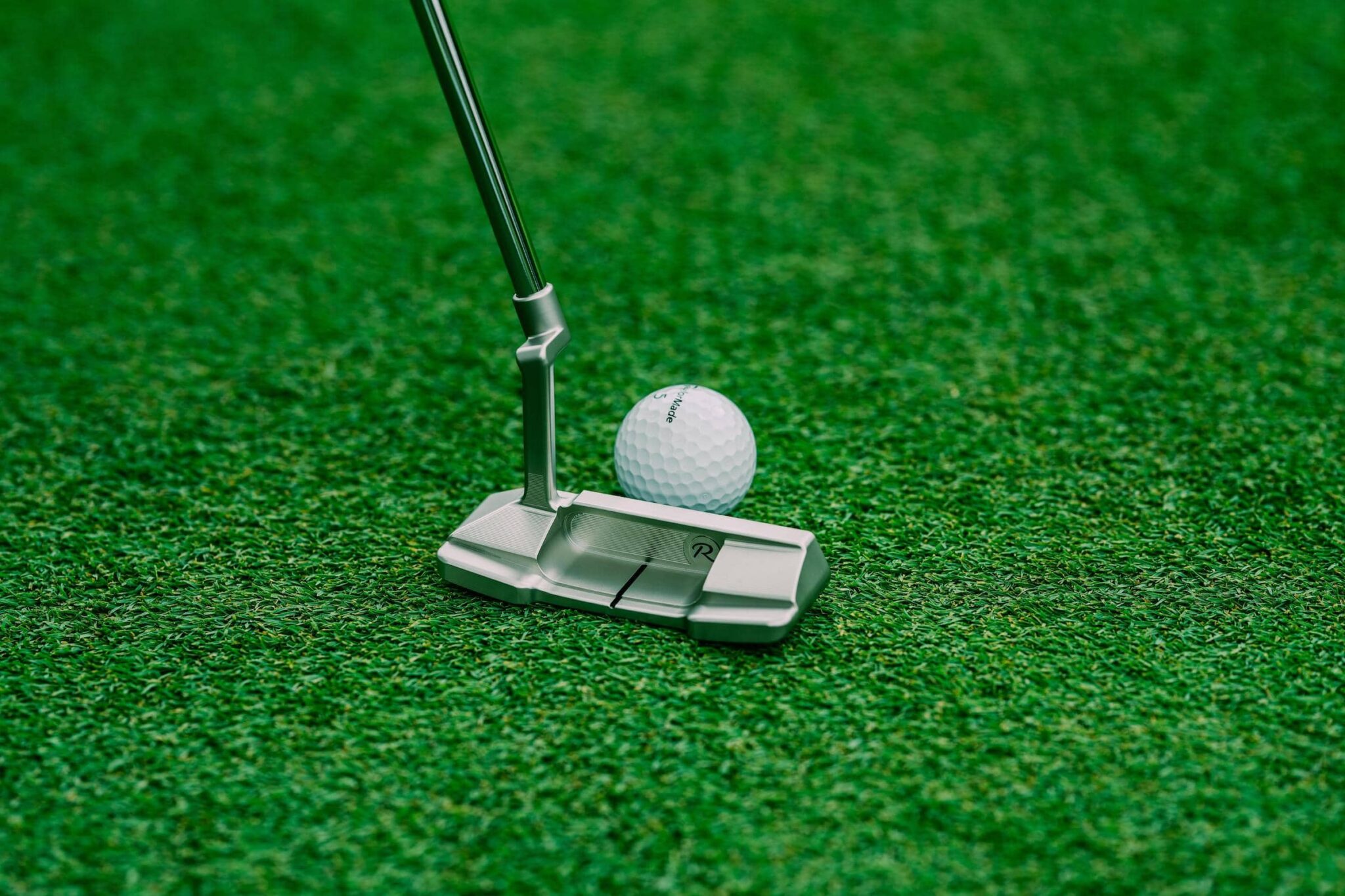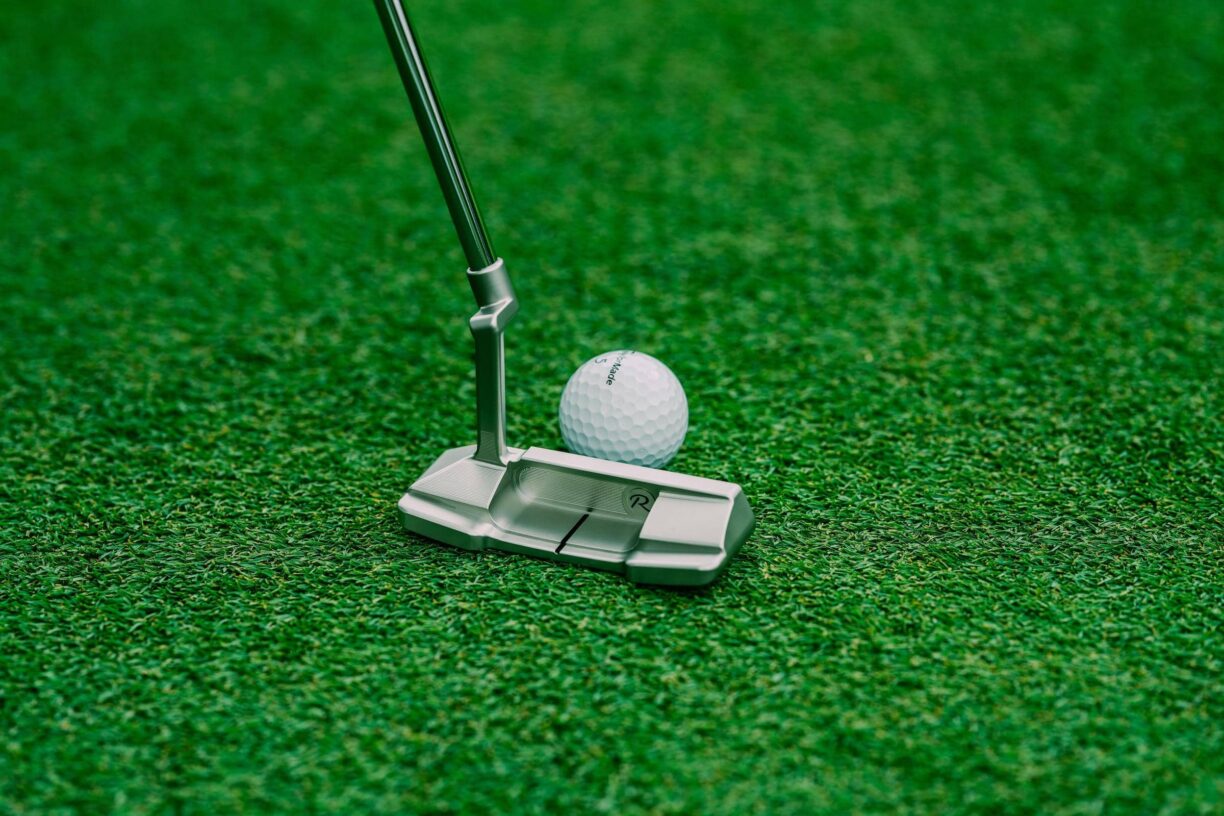 Each model's hosel is denoted by the second number in its name, with options including the L-Neck No. 1, Small Slant No. 3, Single Bend No. 7, and Flow Neck No. 9.
Bill Price, Senior Director of Product Creation for Putter & Wedge at TaylorMade, expressed enthusiasm for the TP Reserve line, stating,
"There is a large group of golfers who appreciate the aesthetics of a classic putter shape, and we seized the opportunity to meticulously craft performance in a brand-new way.
TP Reserve embodies style, craftsmanship, and character, evident in every facet of these putters. We paid meticulous attention to detail, gathered feedback from TOUR professionals, and refined the edges, slimmed down the toplines, adjusted the flange thickness, and modified the blade length to create putters that are defined by precision rather than uniformity."
The TP Reserve putters feature clean geometric shaping with precise edges and sharp lines that serve to frame the ball, instilling confidence in the golfer's setup.
The machined topline, which measures an exact 8mm compared to the TP Juno cast putter's 9mm, was fine-tuned based on feedback from TaylorMade Tour Professionals. Additionally, the B1 models boast an extended blade length, adding further appeal to these classic designs.
B29: Shaped for the Purpose of Putting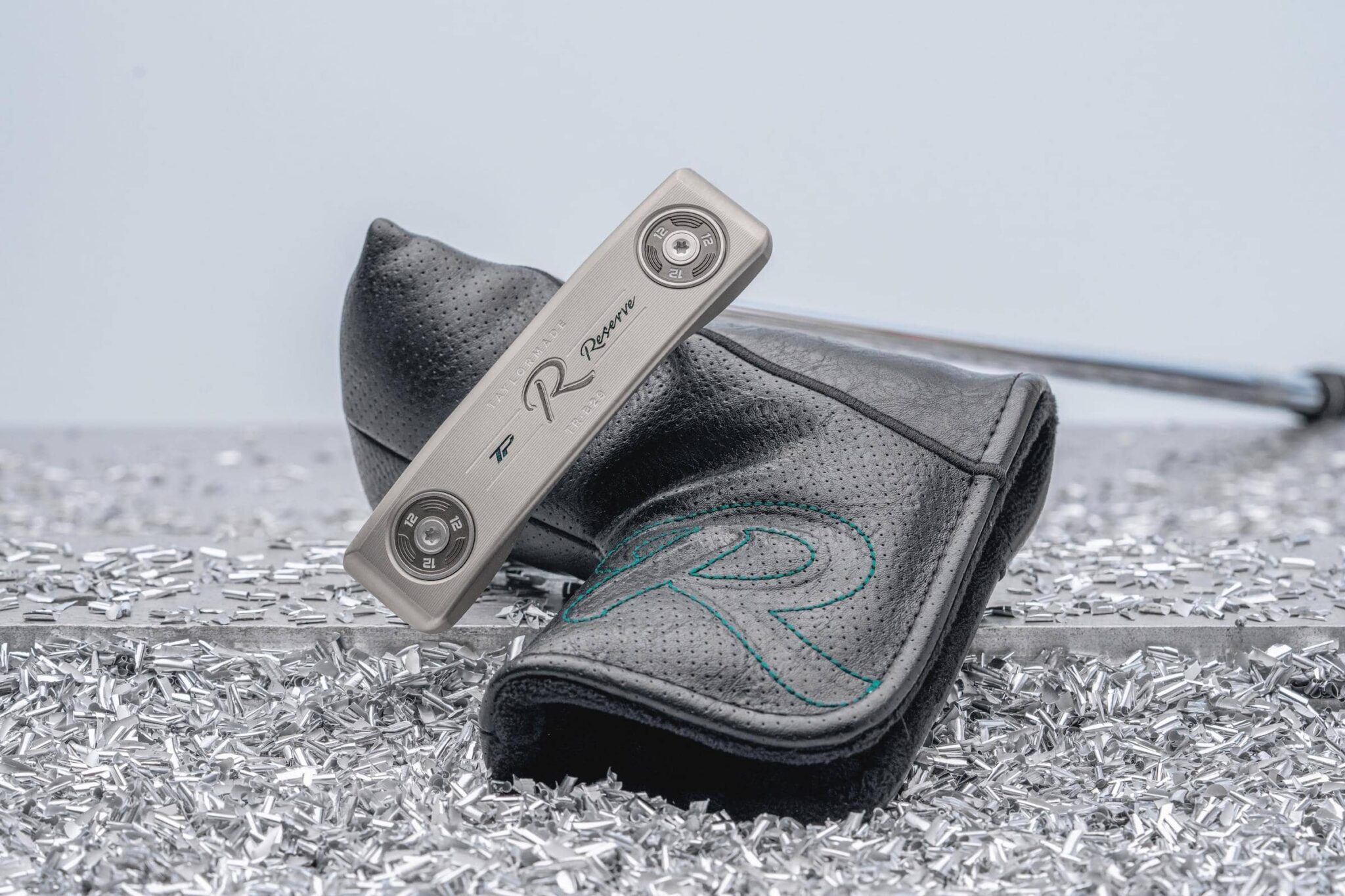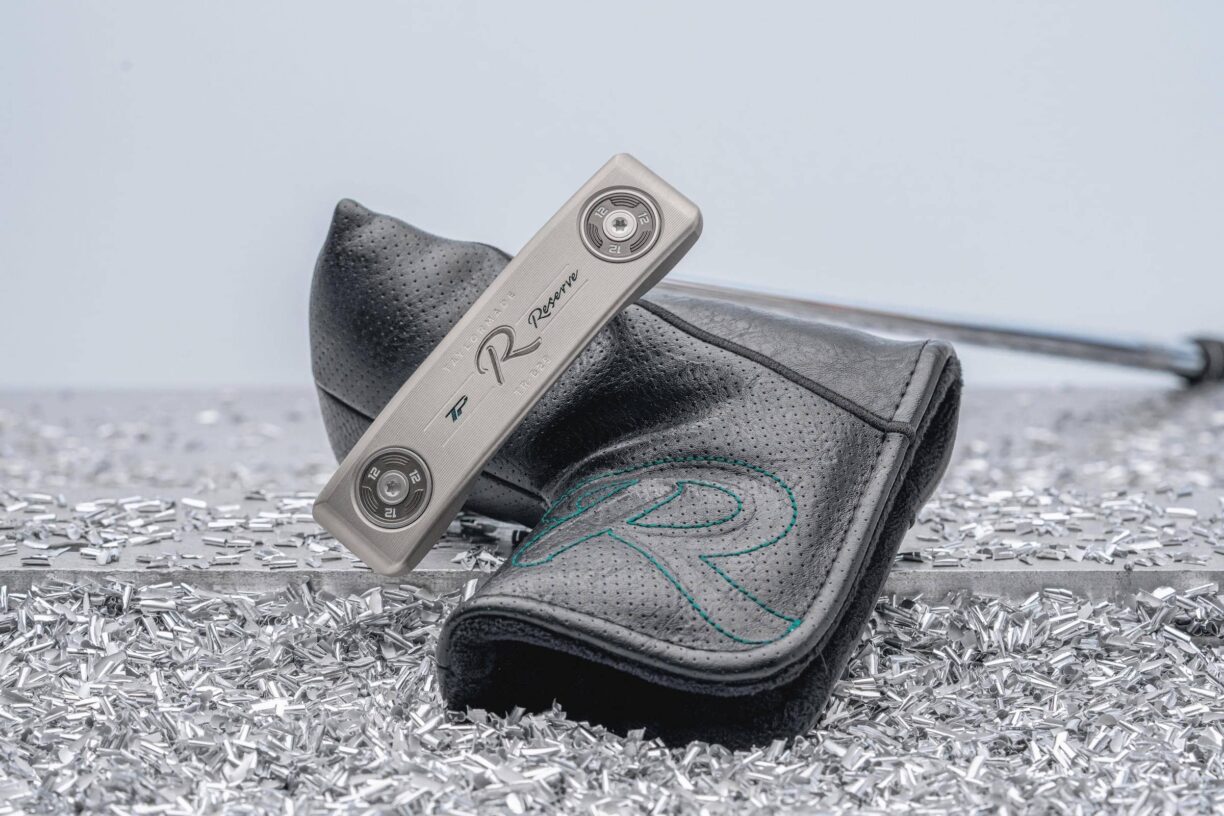 One standout model from the TP Reserve line is the B29, which showcases smooth, flowing lines and delivers an exceptional feel and consistent roll on every stroke.
Drawing inspiration from the TP Soto, the B29 features a flow neck hosel with machined bumpers, resulting in softer edges and enhanced aesthetics.
TaylorMade engineers also breathed new life into a classic shape with the B31 model. By removing material from behind the centre face, they were able to create perfectly balanced wings on the heel and toe, redistributing weight to the perimeter and enhancing the moment of inertia (MOI).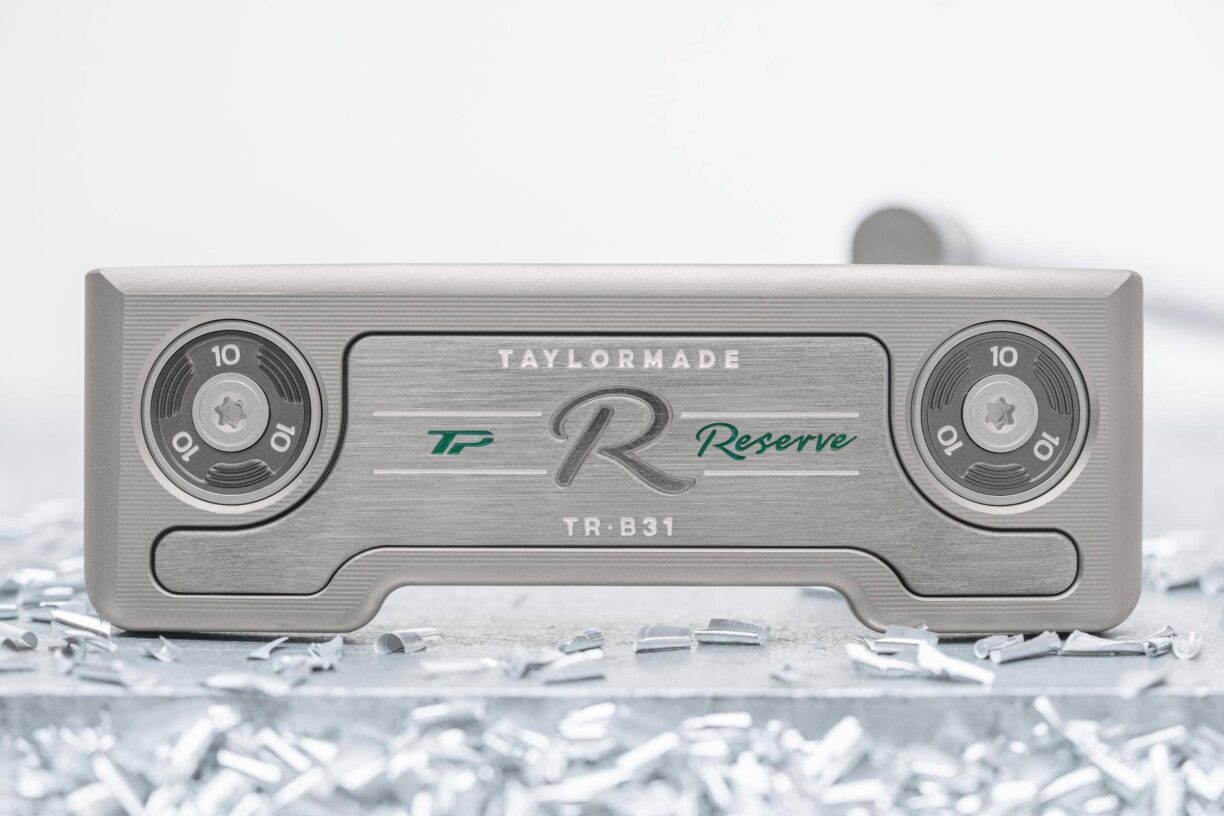 With its larger blade size, measuring 110mm compared to the TP Del Monte's 104mm, the B31 boasts a distinctive appearance and increased stability. Notably, the B31 is the only blade model in the TP Reserve line to feature a sole plate, allowing for precise sound tuning.
For golfers seeking high MOI performance coupled with elegant aesthetics, the M21 and M27 mallets serve as excellent options. These models draw inspiration from the TP Bandon and exhibit a seamless blend of soft edges, machine marks, and sharp geometric lines that reflect their technical precision.
The M27, in particular, sports a new mid-length single bend that positions the point where the shaft bends closer to the putter head. This design alteration reduces offset and minimizes toe hang, facilitating easier setup and repetitive alignment.
Every TP Reserve mallet is equipped with a premium sole plate, which not only adds a touch of artistry but also enhances sound and feel, optimizing the overall putting experience.
Rounding out the TP Reserve line are the M33 and M37 models, which tap into the golfer's creative side. These round-shaped mallets boast machined outside edges with controlled radii, ensuring precise dimensions and unparalleled accuracy.
The M33 is the only TP Reserve mallet to feature a sightline on top, in addition to two in the back cavity. Both the M33 and M37 models possess a 1mm thicker topline compared to the M21 and M27, further enhancing their visual appeal.
Lastly, the TP Reserve putters will be available for pre-order starting June 23, with retail availability commencing on August 18. The suggested retail price for these premium putters is £379 / EURO 499 / SEK 4,999 / NOK 4,999 / DKK 3,495 / CHF 499.
Golfers can choose between right-handed and left-handed options, as well as three different lengths: 33", 34", and 35". Each putter comes equipped with a KBS 120 Chrome step-less shaft and a Black Lamkin Deep Etched Pistol grip, ensuring optimal feel and performance.
Additionally, the TP Reserve putters are accompanied by a premium leather headcover, featuring a minimalist design and a luxuriously soft feel. This finishing touch perfectly complements the exceptional craftsmanship and artistry that defines the TP Reserve line.