Last updated on June 22nd, 2022 at 11:18 AM
Dreaming of living your favourite TV programme's lifestyle, aboard a luxury superyacht, but can't quite stretch to the 'Below Deck' budget, no problem, head to Gibraltar this summer, the UK's home-from-home in the Mediterranean, and hop aboard the world's first 5* superyacht hotel, Sunborn Girbaltar
A magnificent five-star yacht hotel moored in the vibrant Ocean Village Marina, the Sunborn Gibraltar measures in at 142m and comprises 189 lavishly appointed bedrooms, featuring some of the world's most advanced hospitality technology.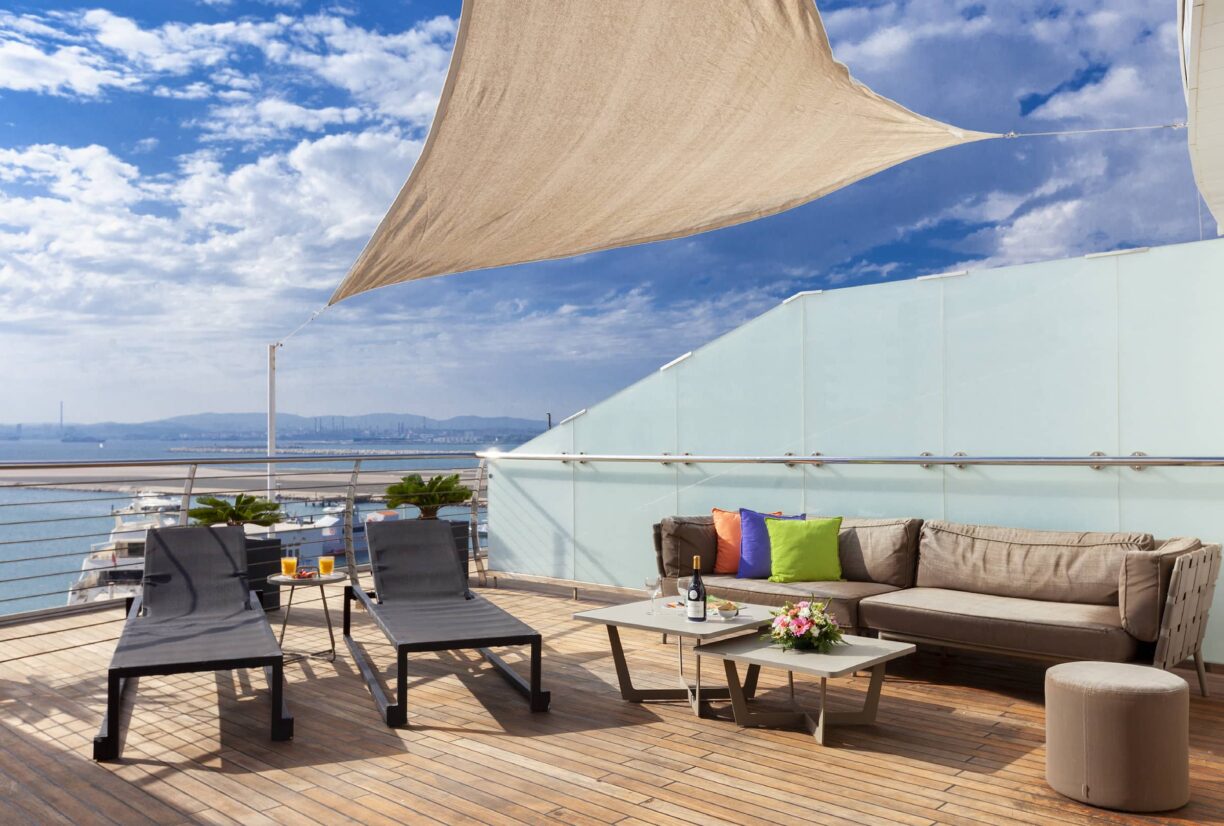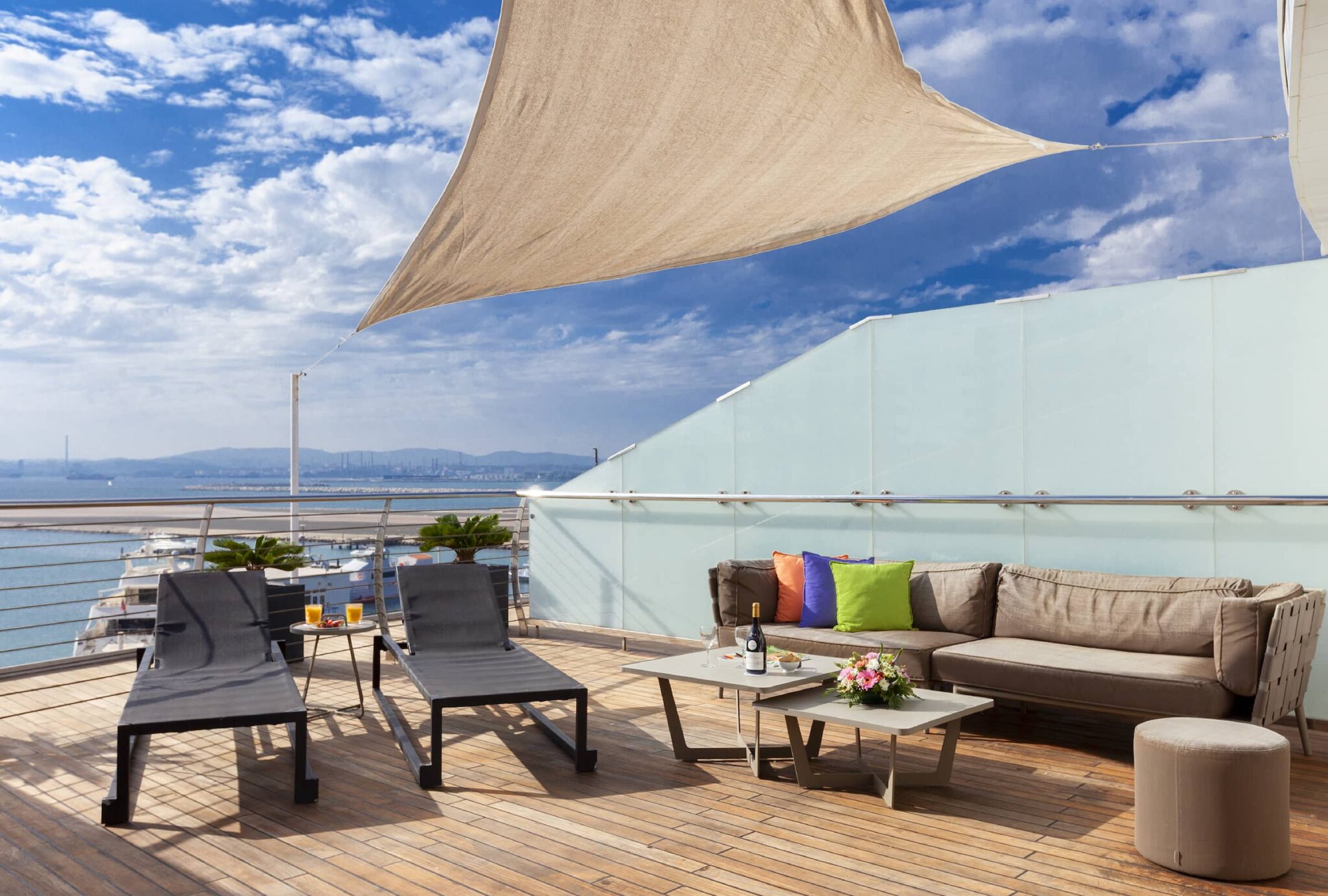 Sunborn Gibraltar features one of Marbella's most famous restaurant brands, La Sala, as well as numerous bars, a cocktail lounge, casino, rooftop swimming pool and sunbathing deck with views of the Rock, as well as a fully-equipped spa for those pampering days.
 Inside, the yacht provides all the quality and comfort of a top hotel. Suites are light, spacious and luxurious, with views of the Rock, sea and marina.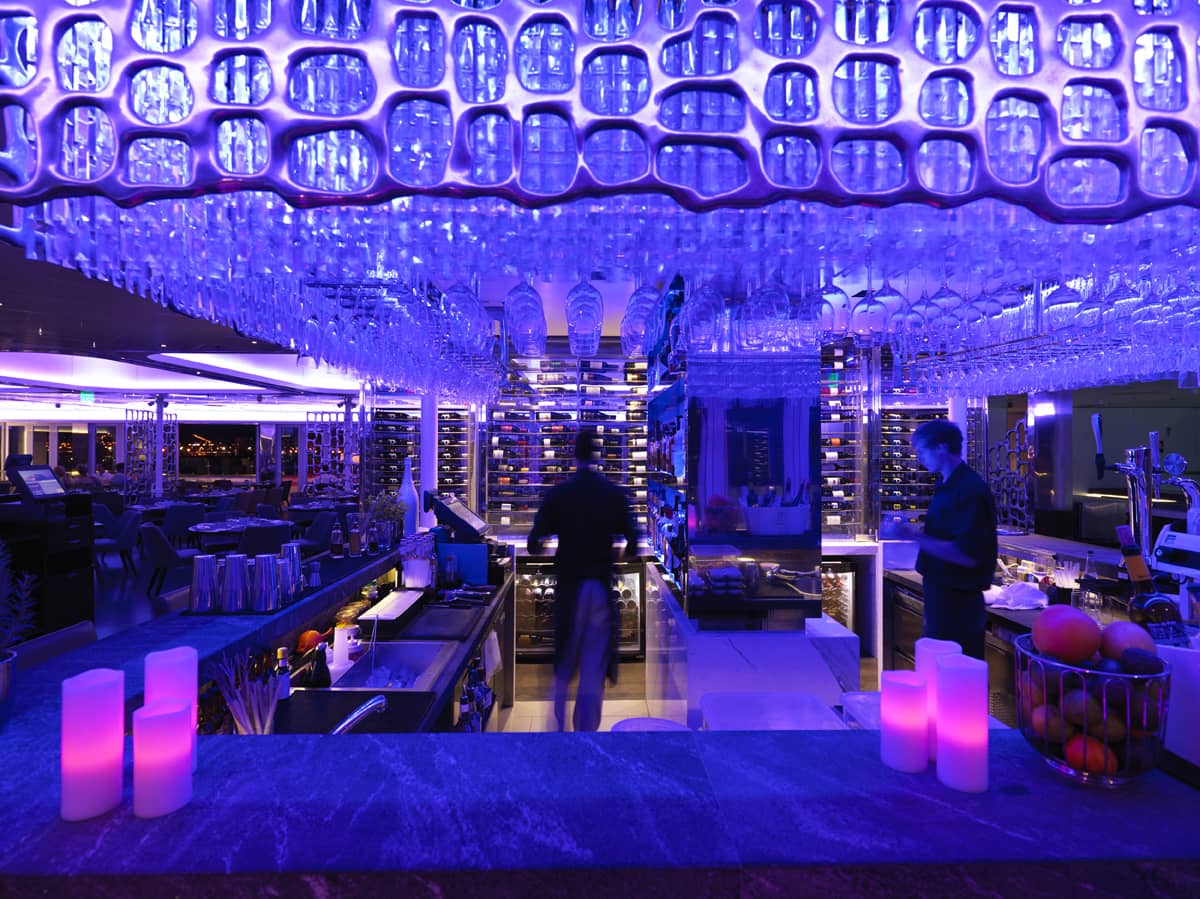 It's the ideal base from which to explore Gibraltar – the sunny climate, relaxed international atmosphere and picturesque historical location make it a favoured destination for visitors all year round.
You'll discover panoramic vistas from the summit of the Rock, safe beaches, watersports and ancient limestone caves – all within a short distance from the hotel.
Prices start from £187 per night  www.sunborngibraltar.com