Last updated on May 19th, 2023 at 04:32 PM
Speedo, the renowned swimwear brand known for its cutting-edge designs and commitment to performance, has once again raised the bar with its latest lifestyle range: FLU3NTE.
Combining style, comfort, and versatility, FLU3NTE offers a seamless transition from the poolside to everyday life, allowing water enthusiasts to embrace their passion both in and out of the water.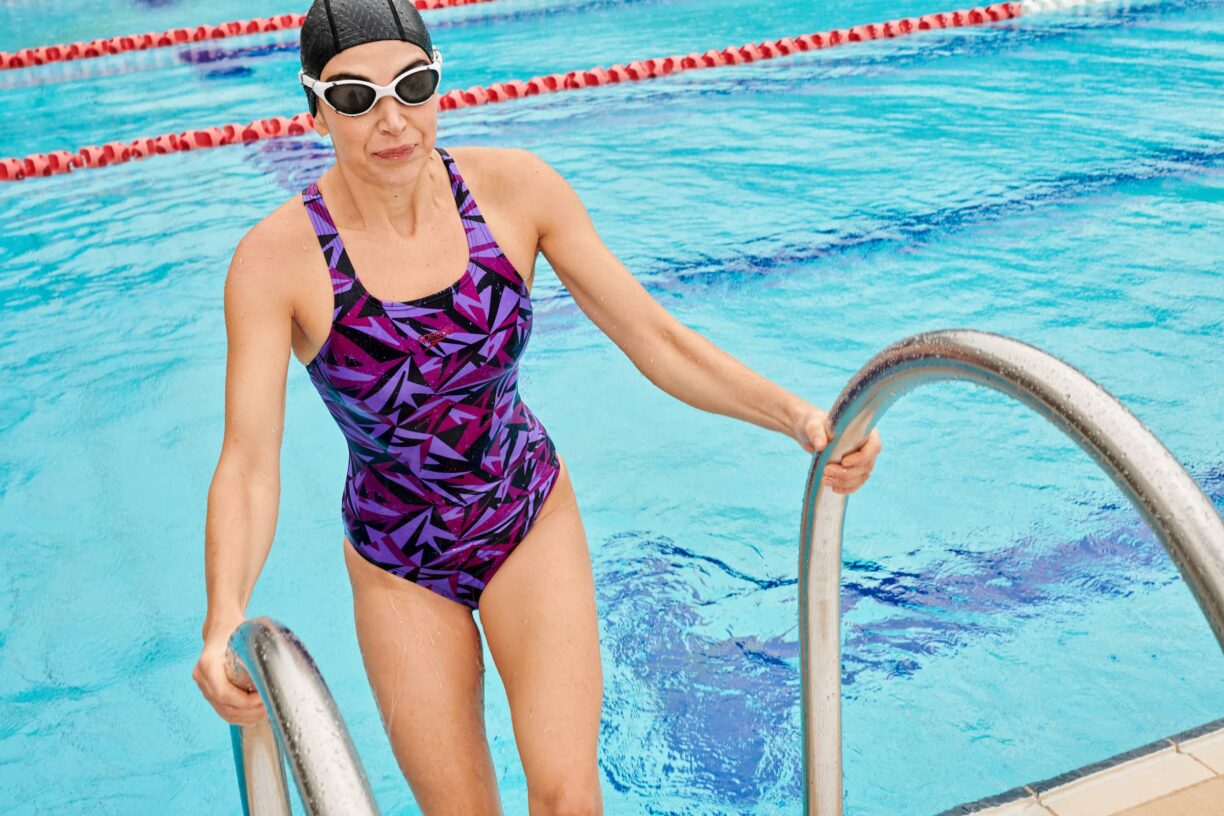 Style Meets Functionality:
The FLU3NTE range captures the essence of Speedo's iconic style while embracing modern fashion trends. With sleek lines, contemporary prints, and vibrant colours, the collection is designed to make a bold statement.
Whether you're lounging by the pool, enjoying a beach day, or engaging in water sports, FLU3NTE ensures you look effortlessly stylish.
Unparalleled Comfort:

Speedo understands that comfort is paramount when it comes to swimwear. The FLU3NTE range incorporates high-quality fabrics that offer exceptional comfort and freedom of movement.
Made from soft, breathable materials, the collection provides a comfortable fit that allows you to enjoy your activities without restrictions. From the flexible waistbands to the smooth, chafe-free seams, every detail is carefully crafted to enhance your comfort levels.
Versatility for Any Occasion:

One of the standout features of the FLU3NTE range is its versatility. These swimwear pieces are not limited to the water; they effortlessly transition into stylish outfits for various occasions.
Whether you're heading to a beachside brunch, meeting friends for a casual outing, or simply running errands, FLU3NTE allows you to embrace a laid-back, beach-inspired look while maintaining a sense of sophistication.
Sustainable Swimwear:

Speedo recognizes the importance of sustainability and has taken steps to minimize its environmental impact. The FLU3NTE range incorporates eco-friendly materials, such as recycled polyester, derived from post-consumer waste.
By choosing FLU3NTE, you contribute to the preservation of our planet's precious resources, making a positive difference with every swim.
Functional Design Elements:

FLU3NTE is not just about style and comfort; it also integrates functional design elements. The collection includes thoughtful features like secure pockets for storing essentials, adjustable drawcords for a personalized fit, and quick-drying properties to ensure you stay comfortable both in and out of the water. These practical details make FLU3NTE the perfect choice for active individuals seeking convenience and functionality.
Fit for Every Body:
Speedo has always been committed to inclusivity, and the FLU3NTE range continues this tradition. With a wide range of sizes and styles available, the collection caters to diverse body types, ensuring that everyone can find swimwear that fits them perfectly.
Speedo's dedication to inclusivity empowers individuals of all shapes and sizes to feel confident and comfortable in their own skin.
Speedo's FLU3NTE lifestyle range combines style, comfort, and versatility to meet the evolving needs of water enthusiasts. With its fashion-forward designs, superior comfort, and sustainable materials, FLU3NTE allows individuals to embrace their love for the water while effortlessly transitioning into everyday life.
Whether you're an avid swimmer, a beach lover, or simply someone who appreciates quality swimwear, FLU3NTE is a collection that delivers on both style and functionality. Discover the freedom to express your personal style and dive into a world of comfort with Speedo's FLU3NTE.