Val d´Isère, St. Anton, Crans Montana, Crans Montana: Redster speed queen Sofia Goggia  currently skis in a league of her own – four Downhill races, four straight wins.
A dominance  that inspires the entire Redster team: in Crans Montana, Sofia led the first triple success for Atomic in a long time, ahead of Ester Ledecka and Breezy Johnson.
"Our ladies' performances  make us feel a lot better, now that we're quite challenged with all those injuries on the men's  speed team lately," says Atomic Race Manager Christian Höflehner. 
Speed classic weekend in Kitzbühel with two Downhills and a Super-G, and Atomic's three top racers  are not at the start – how bitter is that?
As everyone knows the season is over for overall World Cup champ Aleksander Aamodt Kilde because of a torn ACL. Super-G World Cup leader Mauro Caviezel and youngster Adrian Smiseth-Sejersted hope to come back as quickly as possible following their injuries.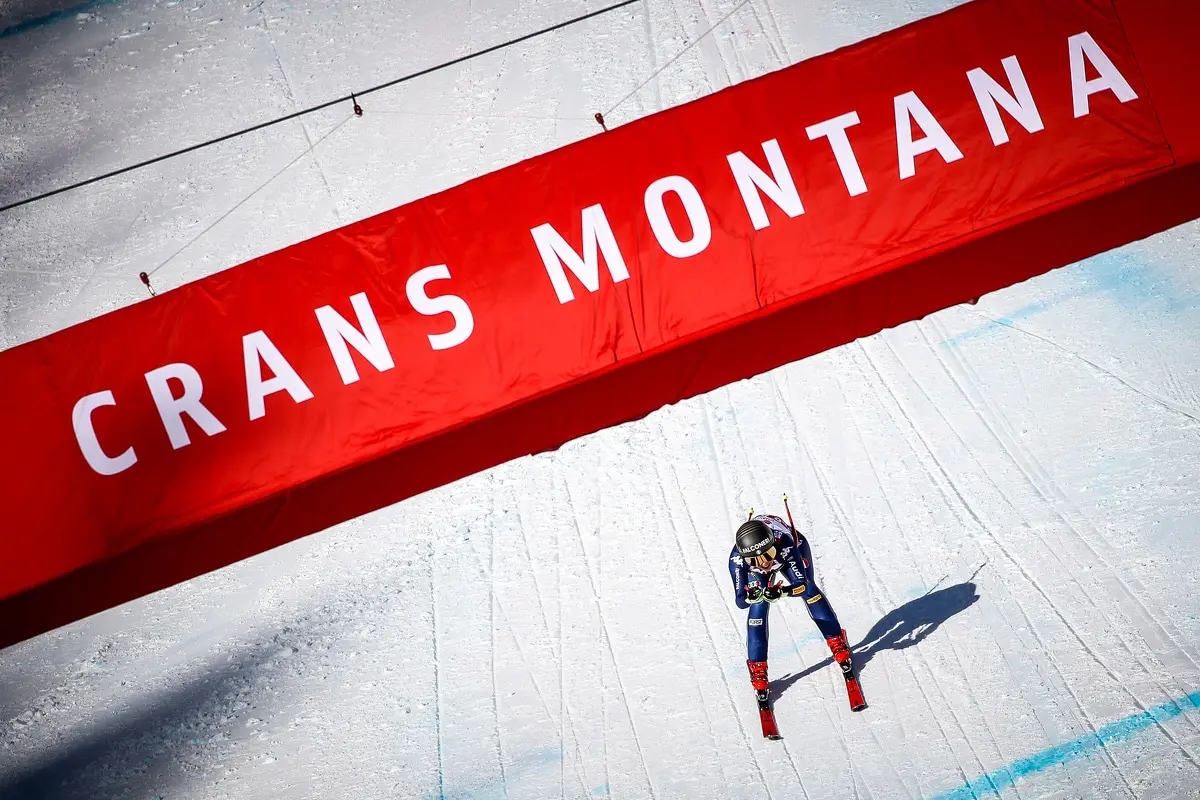 It is encouraging, however, that the remaining Redster athletes did pretty well in the two  "Streif" races: Andreas Sander finished 5th and 6th, Travis Ganong 11th and 12th.
QUATTRO STAZIONE FOR SPEEDY SOFIA
With her winning streak in Downhill speed queen Sofia Goggia makes up for the challenging situation  on the men's speed team – she took the double in Crans Montana following her previous wins in Val d´Isère and St. Anton: Quattro Stazione.
Her dominance could be even more overwhelming, had she  not DNF in the last two Super-G races. Sofia's performance has extremely positive effects on the  whole Redster team. 1-2-3 clean sweep: in Crans Montana, Sofia led the first triple victory for Atomic  in a long time, ahead of multi-star Ester Ledecka and Breezy Johnson (already in 3rd place three  times).
Superstar Mikaela Shiffrin is full of praise: "It's impressive how strong Sofia skis in the speed  disciplines at the moment – that's a huge motivation for everyone in the team." 
THE WORLD CHAMPS ARE NOW IN SIGHT
It's always great to be in top form – especially when the timing is perfect in view of a big event: the Ski  World Championships in Cortina d´Ampezzo will start on February 8.
So what's on the agenda until  then? On Tuesday, it's time for Redster racers Marco Schwarz' and Manuel Feller's next Slalom showdown in Schladming as well as a ladies' GS in Kronplatz. Followed by two more men's Slaloms  in Chamonix and speed events in Garmisch-Partenkirchen for both men and women. 
Stay tuned on: www.facebook.com/atomicskiing and follow Atomic on Instagram: www.instagram.com/atomicski