Last updated on June 17th, 2021 at 06:29 PM
One year after the announcement of the new partnership between Roland-Garros and Lacoste, the crocodile and the tournament logo will now be present on the lifestyle and performance collections until 2025
As the French Open's exclusive new textile partner, LACOSTE unveils its co-branded Roland-Garros collection to celebrate the 2019 tournament. The Roland-Garros audience may exude casual chic but it's all about performance on the court.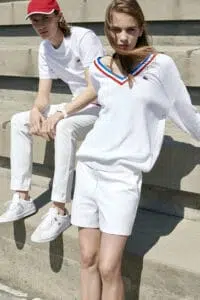 This is the first time that LACOSTE has ever unveiled a performance and lifestyle collection featuring the crocodile and tournament co-branding.
Off the court, the Roland-Garros collection brings tennis style up to date with a more urban everyday feel.
Timeless stripes, deconstructed court lines and tennis ball prints join forces with strong signatures and pop colour blocks to imbue the collection with sports chic.
In addition to the Roland-Garros performance and lifestyle collections, Lacoste presents a unique collection that anchors with modernity the tennis style in a more urban everyday life.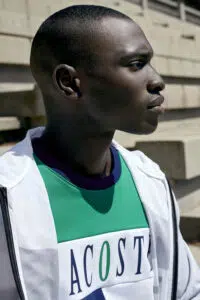 The timeless character of a stripe, the unstructured lines of a tennis court or the printed tennis balls combine with strong markings and pop colors to inspire a chic sport spirit to the collection.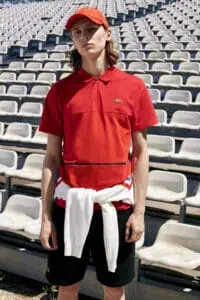 TENNIS REMIX COLLECTION
This year, Lacoste presents Tennis Remix, a unique collection to celebrate the 2019 Edition of Roland-Garros.
This collection mixes pieces from the performance collection with lifestyle pieces from L!ve and Casual collection for a silhouette inspired by tennis in urban and contemporary style.
With this collection, Lacoste goes from a tennistic look to a pop culture look and plays with the codes of the tennis courts and those of the fashion.
The collection is available for sale now.