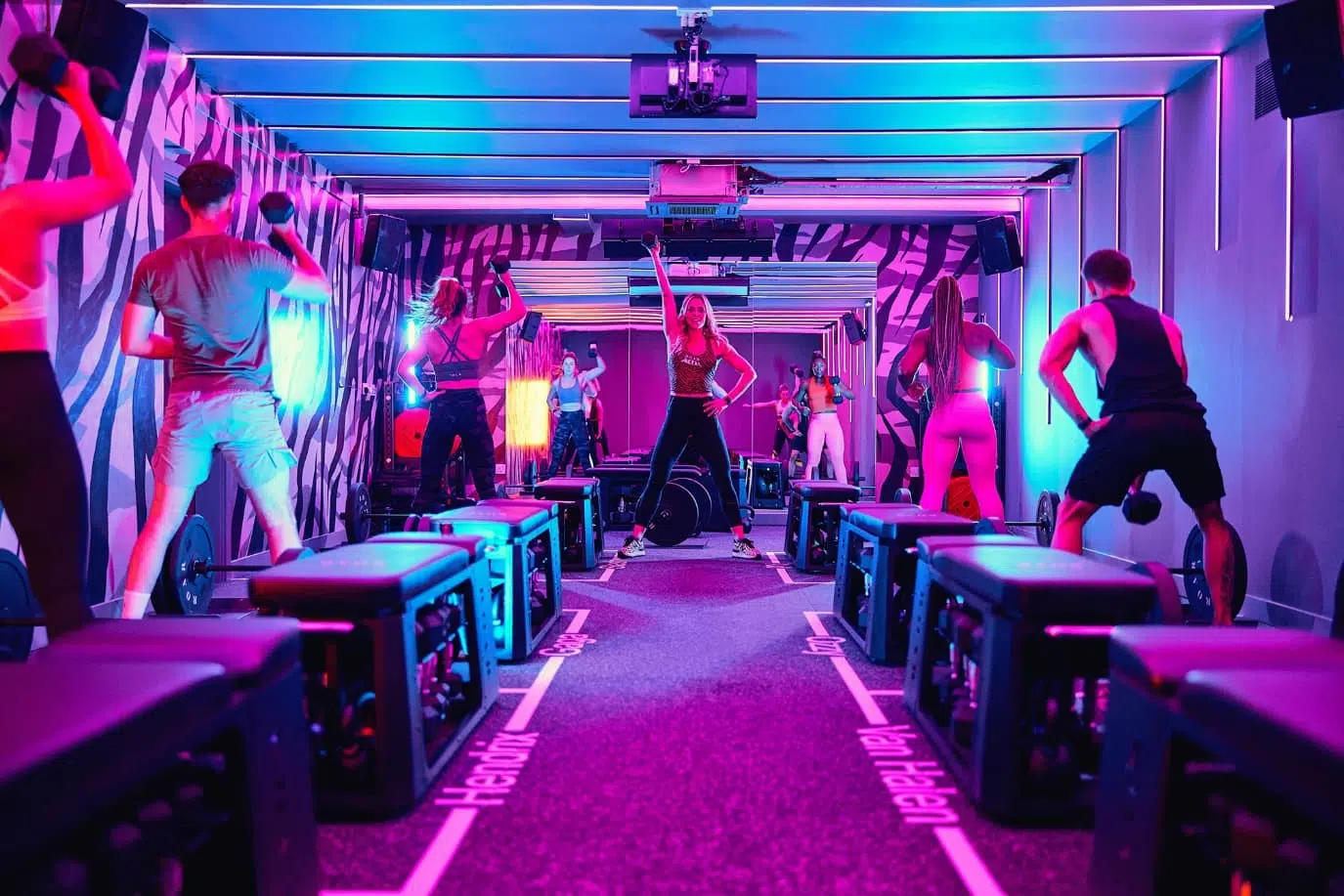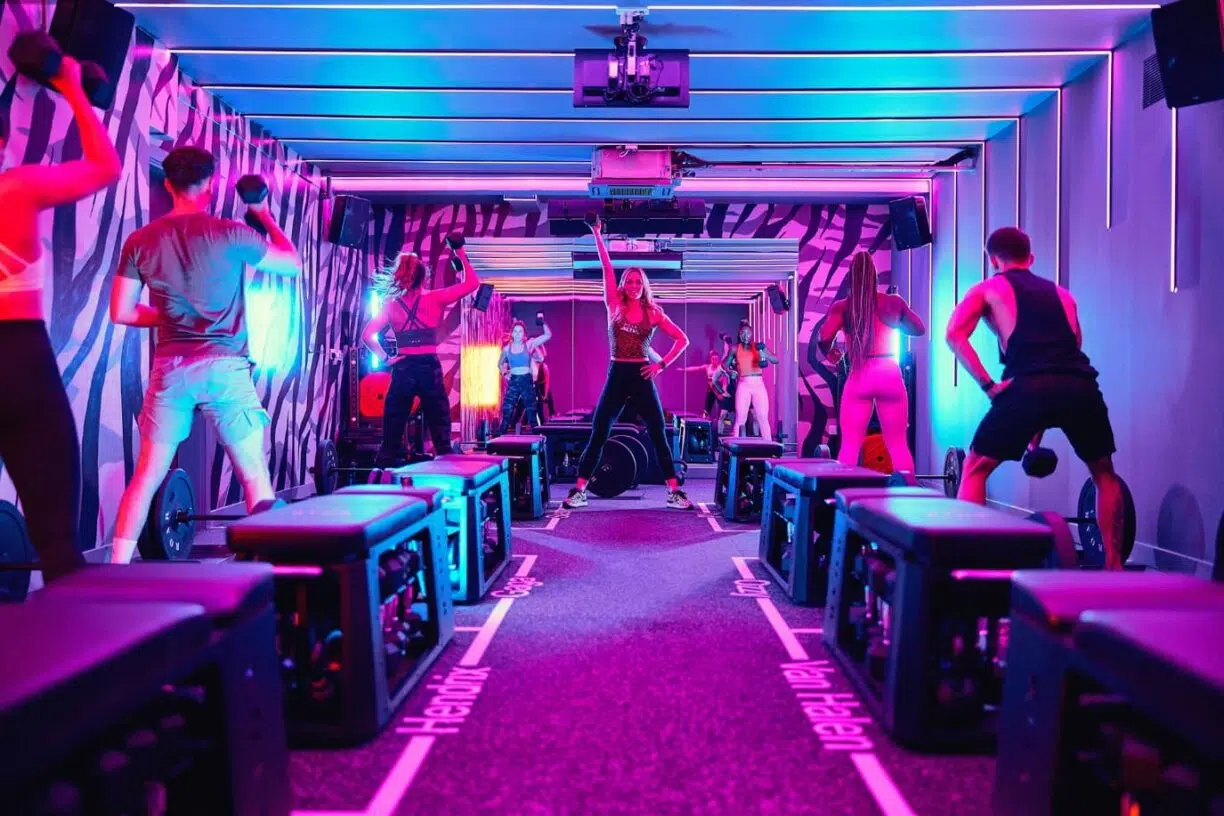 London's body transformation fitness brand, ROAR has launched its first-ever group training fitness class concept at a brand-new, state-of-the-art space within the ROAR Kensington studio.
The brainchild of triple Olympian Sarah Lindsay, the ROAR brand opened its doors to group sessions in September and is already making waves in the fitness industry for the results achieved.
The new Roar class is a results-focused studio session, lasting 45 minutes, and taking place within ROAR Kensington's state-of-the-art new site.
People have their own custom-made workout bench within the new space, for an intuitive and seamless workout experience.
PLUS the in-studio classes are live-streamed to an online community of members – giving those at home a unique feeling of being within the class despite being in their living room or home gym set-ups.
ROAR – the preferred choice of celebrities including Vogue Williams, Nick Grimshaw, Piers Morgan, Professor Green, Pixie Lott, Christine Lampard, and Henry Holland – launched these new group training sessions in a move to make its premium training model accessible to fitness lovers as we navigate our way out of the pandemic.
As well as offering an inclusive training environment for anyone who doesn't feel fully confident working out alone.
The powerful ethos of the brand remains true to the class concept – it's a full-body metabolic workout where elite Roar instructors and Sarah herself will ensure technique and motivation is optimum at all times.
Set to a fierce soundtrack the new ROAR Classes promise show-stopping results. And for the first time ever, to expand the ROAR community globally, connecting like-minded, hard-working and positive fitness lovers, ROAR Fitness will also be launching an online platform that will make ROAR classes available digitally.
ROAR Fitness Founder, Sarah Lindsay says: "The expansion of the ROAR brand to offer group training makes total sense to how people want to train now.
Our classes provide a full-body metabolic workout – the ultimate. We understand the importance of weight training and the impact of the results from it – but these classes are so much more than just weights.
It gives you all the cardio you need. Our ROAR methodology is applied to group classes that are more affordable, enabling us to welcome more people to the uber positive ROAR community – and after over a year of not meeting new people, it's a salve for mental health, as well as physical. Oh and expect a blistering soundtrack while you sweat…"
Classes are for a maximum of ten people per session. At the epicenter of the method is both compound and isolation muscle movements using a suite of ROAR weights to work all your muscles groups in the most effective way possible.
"In all my years of competing and then going on to train high-performing individuals, what becomes more apparent every year is the need to keep exercise engaging, challenging and crucially, convenient." 
Sarah adds, "ROAR allowed us to lay the foundations of truly-transformational exercise programmes. These classes and the technology give us a chance to bring that experience to more people, to create a bigger, more inspiring community.
We want our ethos and our rockstar workout prowess to go global!
This is just the start, but we can't wait to welcome fans, near and far, to our high-octane new concept."
For more information head over to – metal.roar-fitness.com/ IG: @roarmetal / @roarfitnessgirl / FB: roarfitnessuk