Last updated on November 17th, 2022 at 09:28 AM
On 24 October, children's hospital staff and health sector leaders set off on an 800km cycle ride from London to the UN Climate Change Conference (COP26) in Glasgow.
There are 70 riders overall, with 23 riding the full distance and the others joining for various stages of the journey.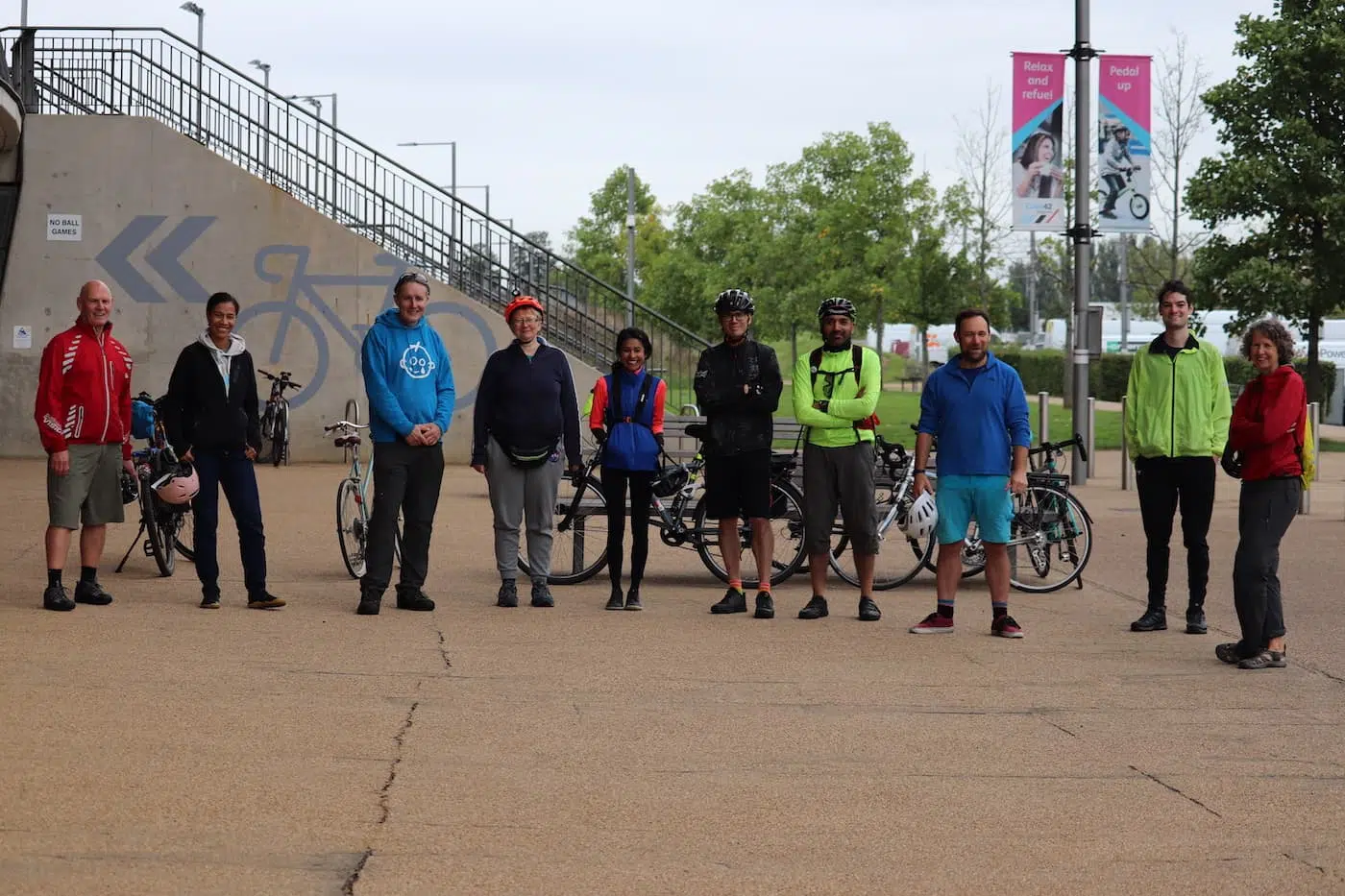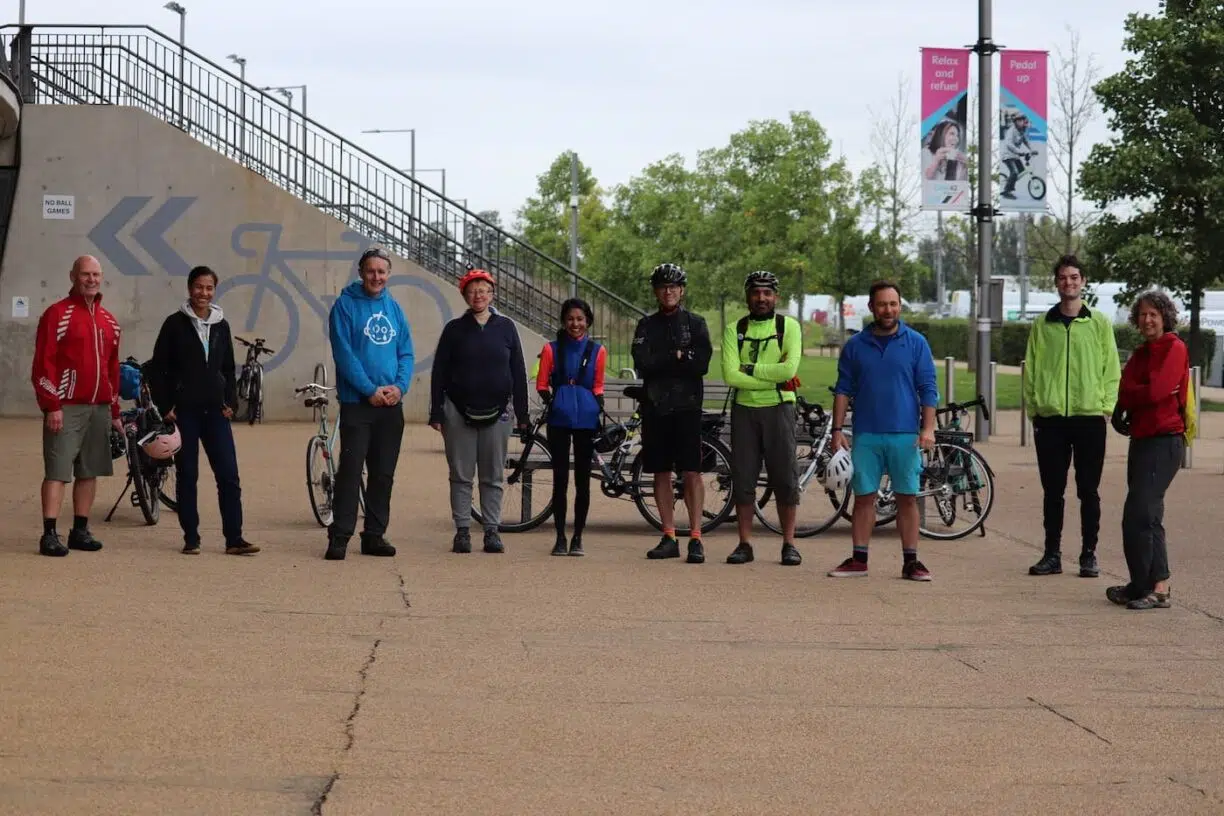 Their mission is to raise awareness of how air pollution and climate change are causing illness and death, especially in children.
They are carrying to world leaders an open letter signed by organisations around the world representing 45 million health professionals and the World Health Organization's (WHO) COP26 Special Report on Climate Change and Health.
Both spell out the many and inseparable links between climate and health and call for urgent action.
The documents will be handed to the riders in London to make their journey to Glasgow by Dr Diarmid Campbell-Lendrum, head of WHO's health and climate department, who is cycling from Geneva where they were launched earlier this month.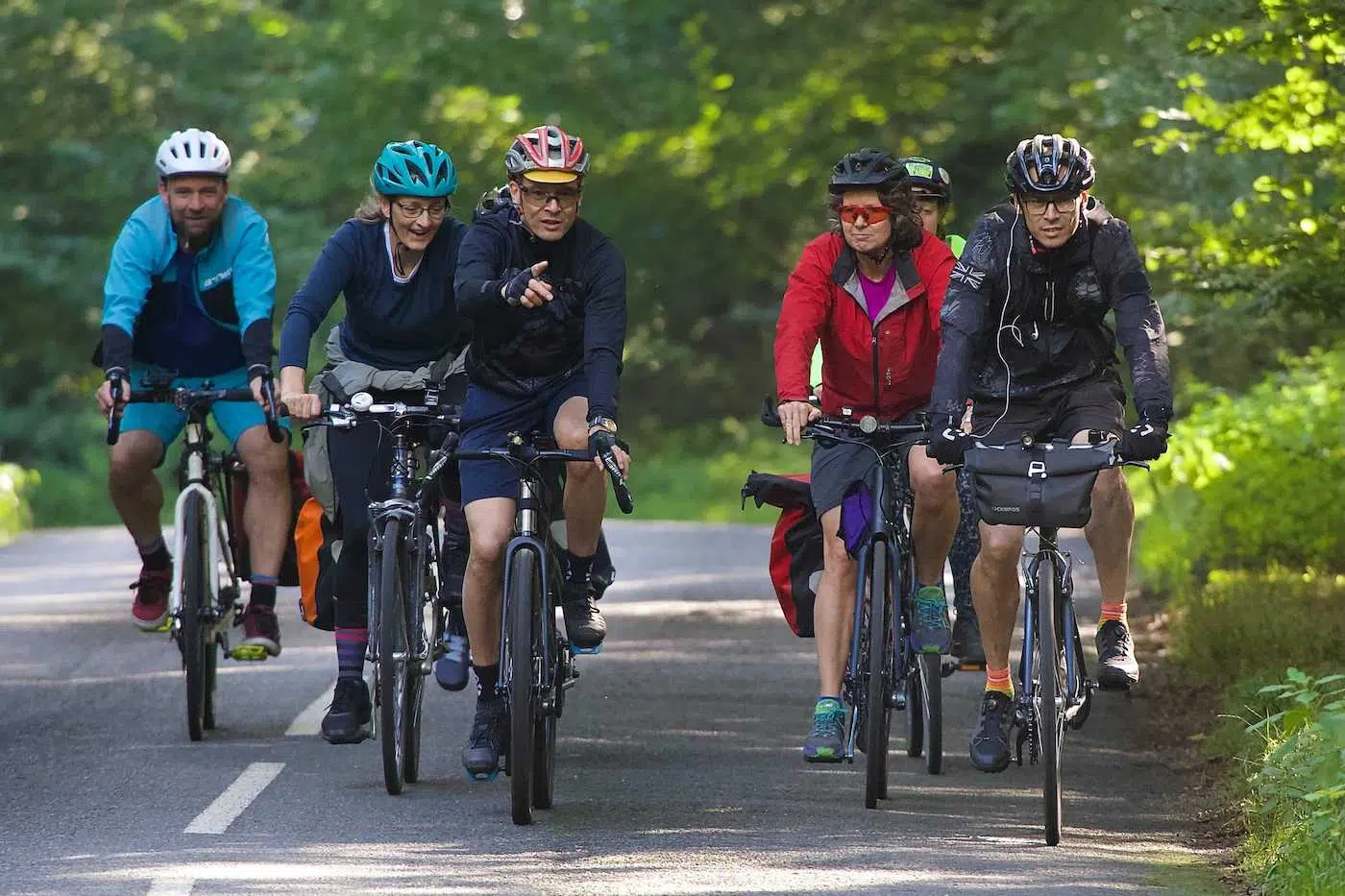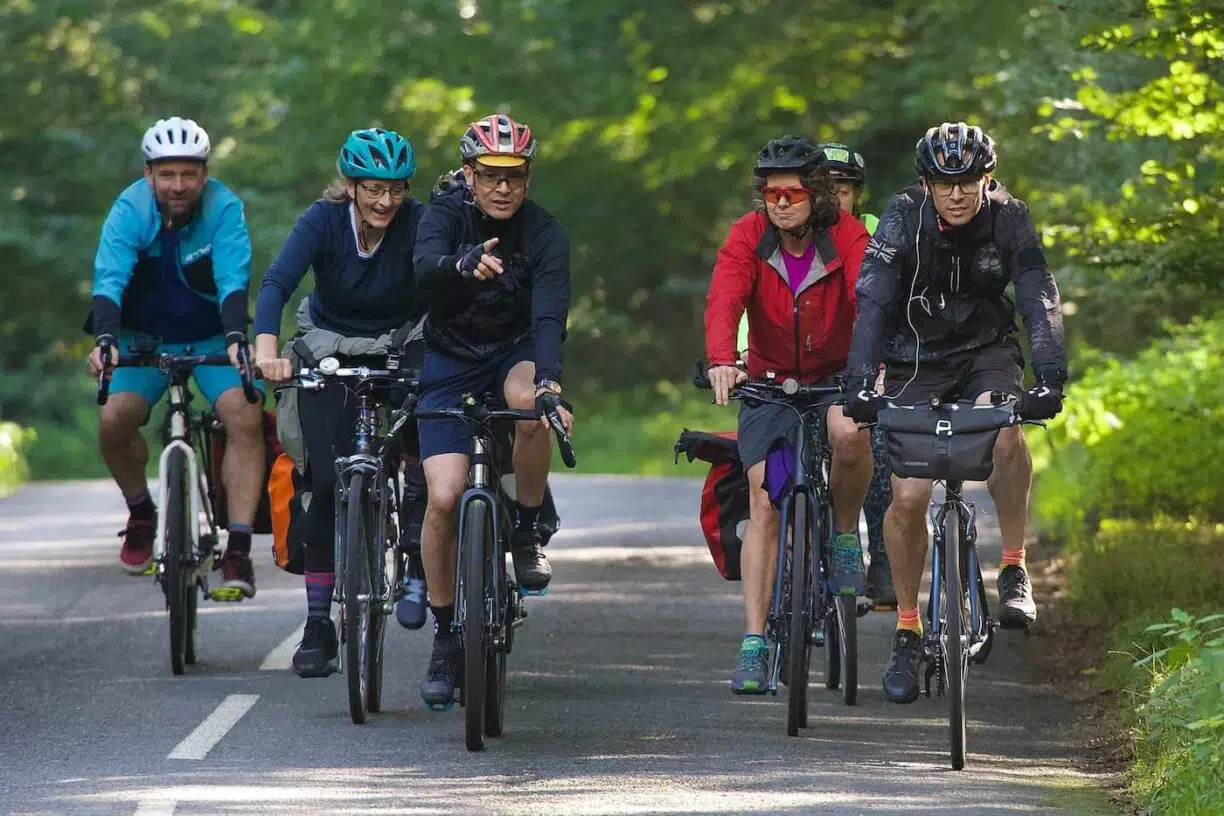 The Ride for their Lives cyclists work for six UK children's hospitals: Great Ormond Street Hospital for Children (GOSH), Evelina London Children's Hospital, Bristol Royal Hospital for Children, Sheffield Children's Hospital, the Great North Children's Hospital in Newcastle, and the Royal Hospital for Children, Glasgow.
They include doctors, nurses, anaesthetists, occupational therapists, electricians, sustainability officers and other healthcare providers.
The cyclists include Matthew Shaw, chief executive of GOSH, Fiona Godlee, editor in chief of the British Medical Journal, Andrew Goddard, president of the Royal College of Physicians, Robin Stott, a founder of the UK Health Alliance on Climate Change, and Camilla Kingdon, president of the Royal College of Paediatrics and Child Health.
The cyclists will be accompanied by Pollution Pods, an installation by artist Michael Pinsky which allows people to experience a simulation of the air in the world's most polluted cities. The Pods will "drift" up the country with the cycle journey.
Riders – including health leaders – will be available for interview at the press launch on 20 October in Granary Square, Kings Cross, London, alongside all five pods.
During the week-long ride, they will stop – with a single pod – at Birmingham, Sheffield and Newcastle to highlight the effect on health of air pollution and climate change.
Riders and the five pods will arrive in Glasgow on 31 October as COP26 begins, where they will call on world leaders to make air pollution a priority in climate action and sustainable development.
The concept for Ride for their Lives was initiated by Vincent Lee of GOSH. It quickly gained momentum with paediatric healthcare practitioners and other children's hospital staff throughout the UK, who believe it is part of their responsibility to protect people and the planet.
The dedicated riders are self-funding their participation in 'Ride for their Lives', and are now inspiring worldwide support.
More than a thousand people around the world have already joined the ride remotely, from countries including Australia, Canada, France, Germany, India, Ireland, Malaysia, South Africa, Switzerland, USA and all around the UK – with more people signing up on a daily basis.
They are pledging the distance they cycle during October in support of Ride for their Lives. The goal is to reach a million km by 31 October, with more than 100,000km cycled so far.
Child and adult healthcare providers, as well as the public can join the virtual ride by signing up on Strava.
A statement by the cyclists said: "The journey will be long and arduous, but it will act as an inspiration for the journey our species now have to take.
Those who protect our children's health now are riding to offer hope for our children's future. They are showing us it can be done."
Cyclist Toby Hancock, the vice-chair of GOSH Young People's Forum, 18, said: "My message for world leaders at COP26 is this – don't just say you're going to take the urgency on board and then six months down the line, a year down the line, we're in exactly the same place we are in now. Actually, make the change."
Cyclist Dr Tony Waterston, a retired consultant paediatrician and executive committee member of the International Society for Social Paediatrics and Child Health, said: "The damage to children from air pollution is particularly serious, as their lungs are at a more vulnerable stage.
Air pollution was recently named as a cause of death for the first time in the UK, in the case of nine-year-old asthmatic Ella Kissi-Debrah. We know this problem is widespread in the UK and yet very little national action is being taken."
Cyclist Fiona Godlee, the editor in chief of the British Medical Journal, said: "We need to make talking about and acting on the climate crisis a normal part of the role of healthcare professionals.
They have a trusted voice and a responsibility to speak out. It is not only legitimate that they should do so, it is necessary.
Air pollution is the more visible aspect of what is wrong with burning fossil fuels and there's evidence coming through all the time of the harm it does.
Sometimes climate change seems a long way away, but air pollution is with us all the time."
Jane Burston, Clean Air Fund executive director, said: "Ride for their Lives is a great initiative, drawing attention to the impact of air pollution and climate change on our health.
When world leaders meet in Glasgow for COP26, they need to step it up a gear – by incorporating clean air as a priority within climate action, they can accelerate progress towards global climate and health goals."
Dr Paula Franklin, Bupa's chief medical officer, said: "As a global healthcare company, we know that a healthy planet is a key foundation for a healthy global population.
That's why we are proud to support Ride for their Lives. Mobilising the healthcare community to raise awareness about the health urgency of tackling the climate crisis could be really powerful to drive change for healthy people and a healthy planet."
The ride will also be supported by micro-mobility provider Lime, which has donated an electric support van for the journey and e-bikes to riders as needed.
Hal Stevenson, Lime's public affairs manager for UK and Ireland said: "Air pollution and congestion are rife in our urban environments.
We are proud to be supporting Ride for their Lives and Great Ormond Street Hospital in communicating the serious health impacts of these issues, and are committed to making UK towns and cities healthier, happier, places to live."
The NHS is already leading healthcare systems globally in responding to the climate crisis and has bold plans to be the world's first carbon net-zero health system. But this requires action from everyone.
Saturday 16 October Granary Square, Kings Cross, London, N1C 4BH. Pods opened to the public.