Raheem Sterling, a hero of both club and country has joined forces with New Balance, becoming a new global face of the brand.
From the streets of Brent to world class footballer, Raheem's journey has inspired a generation. With the world at his feet, the England star's ability to dominate defences and score sensational goals has captured the imagination of football fans on every continent.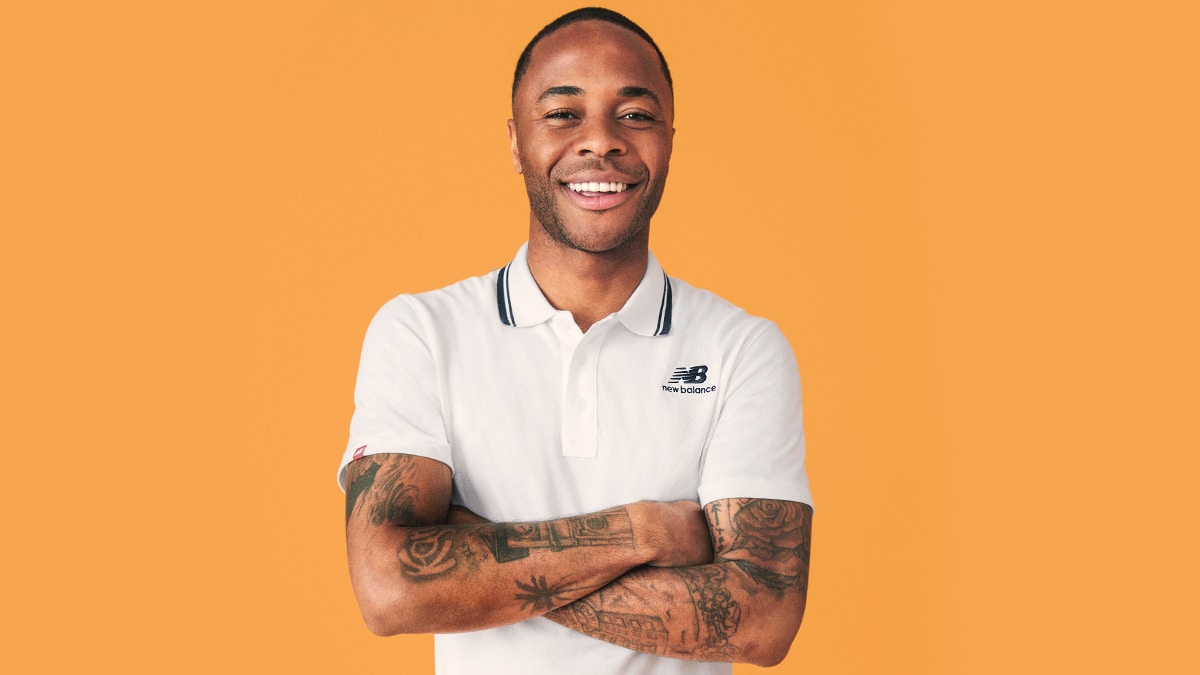 The new relationship will extend far beyond the pitch though, with Raheem and New Balance set to collaborate across performance and lifestyle products.
As a cultural icon and game changer throughout his career, Raheem has shown his commitment to enhancing the lives of others through his own platform and this is one of the many reasons why he chose New Balance.
Since New Balance was founded, giving back has been an important part of the brand and that will include working with Raheem to support his philanthropic efforts.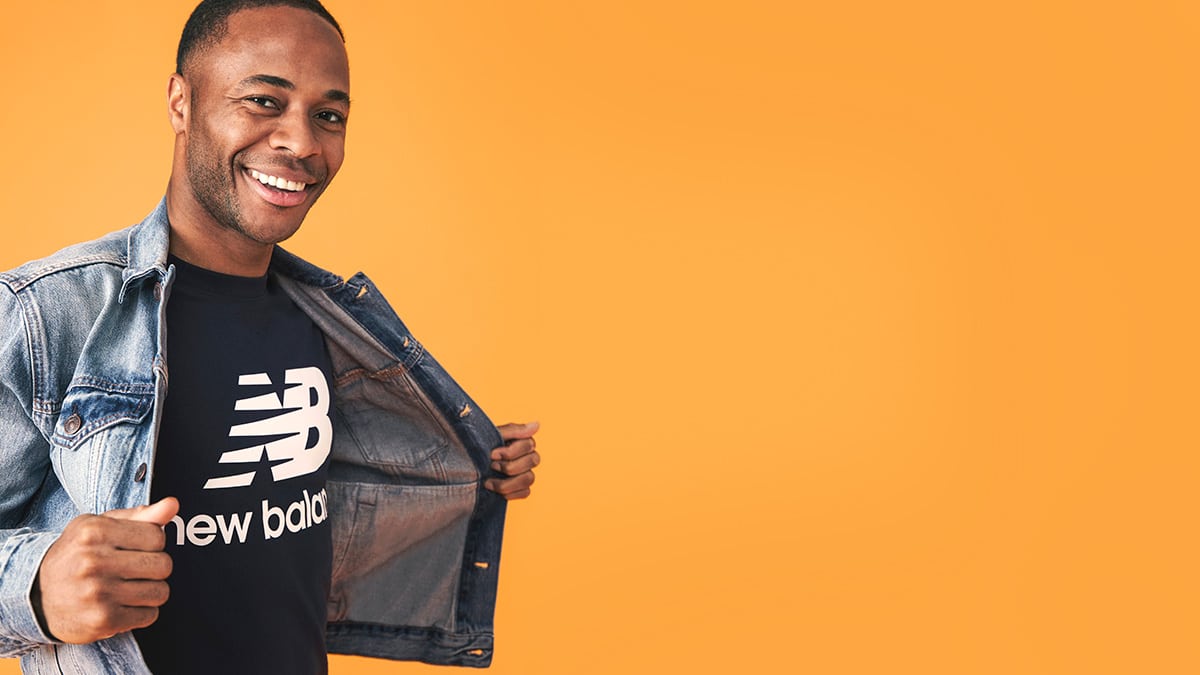 Raheem Sterling on signing with New Balance:
"Growing up all I dreamt of was playing football. From kicking a ball around in Brent with my mates to my first Champions League Final on May 29th and representing my country at this summer's European Championships, in my hometown. There's so much more I want to achieve, both on and off the pitch, and this partnership will provide me with the platform to do so.
Raheem's ability to transcend sport will also see him undertake an influential and pinnacle role across many different categories for New Balance, including lifestyle and creative design.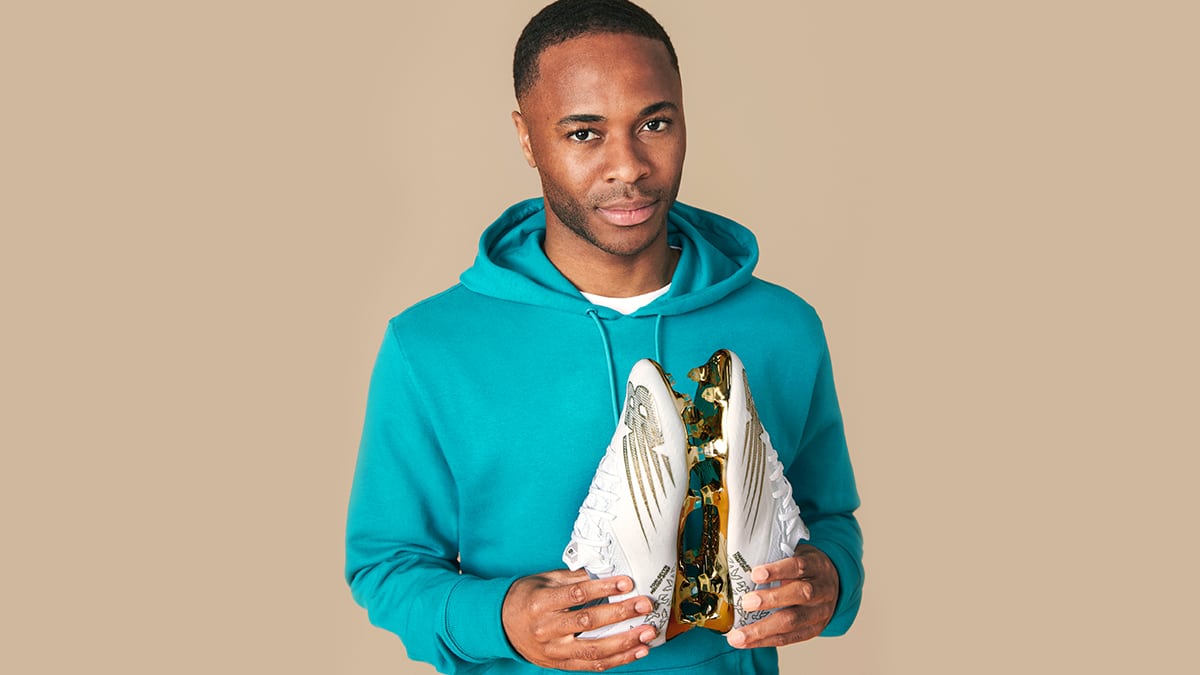 Chris Davis, New BalanceChief Marketing Officer & Senior Vice President of Merchandising said:
"At New Balance, we believe that our ambassadors are truly a reflection of our values as a brand. Simply put, this relationship is much bigger than football.
Raheem is undoubtedly recognized as one of world football's most premier talents evidenced by his key role for both club and country.
His ambition to give back to the community will also be a focal point of how we realize the unique nature of this collaboration.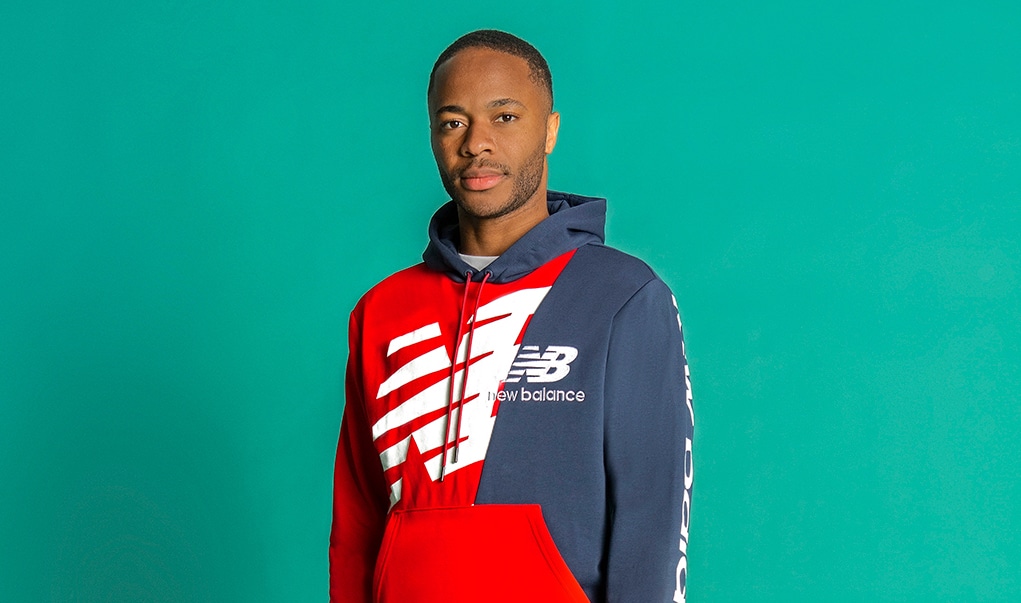 Our transformative alliance will showcase co-authored product collections and storytelling, elevating Raheem's unique persona both on and off the pitch.
Raheem's debut campaign for the brand, "Done Just Talking," released under the New Balance global brand statement of "We Got Now," was captured alongside a production crew made up predominately of teenagers and facilitated by ReachOut UK, a mentoring charity for young people from disadvantaged communities.
The debut campaign tells parts of Raheem's own story and reaffirms his and New Balance's commitment to driving positive social change.
The young people were able to attend the photoshoot and shadow those on set, learning disciplines such as directing, photography, editing and styling.
All those involved have been offered longer-term access to mentorship opportunities.
Andrew McGarty, New Balance Head of Global Football Sports Marketing said:
"Raheem Sterling is recognized across the world as a leader both on and off the pitch. As a player, he has it all; intelligence, pace, skill and determination.
As a person, he has even more. He has shown his ambition in signing with New Balance, a brand with whom he shares many values and beliefs.
This is a truly special partnership, one that will make a real difference in the coming seasons and we are extremely excited to kick this off."
The three-time English Premier League winner will wear bespoke New Balance Furon v6+ boots on matchdays and fans can anticipate special and signature editions of football and lifestyle products as part of the collaboration.