Last updated on June 2nd, 2022 at 11:18 AM
Chelsea's 2021-22 home kit, made with 100 percent recycled polyester fabric, is inspired by the abstract, kaleidoscopic designs of optical art.
The season's kit features a bright, vibrant blue with hints of yellow cutting down the sidetape and Swoosh.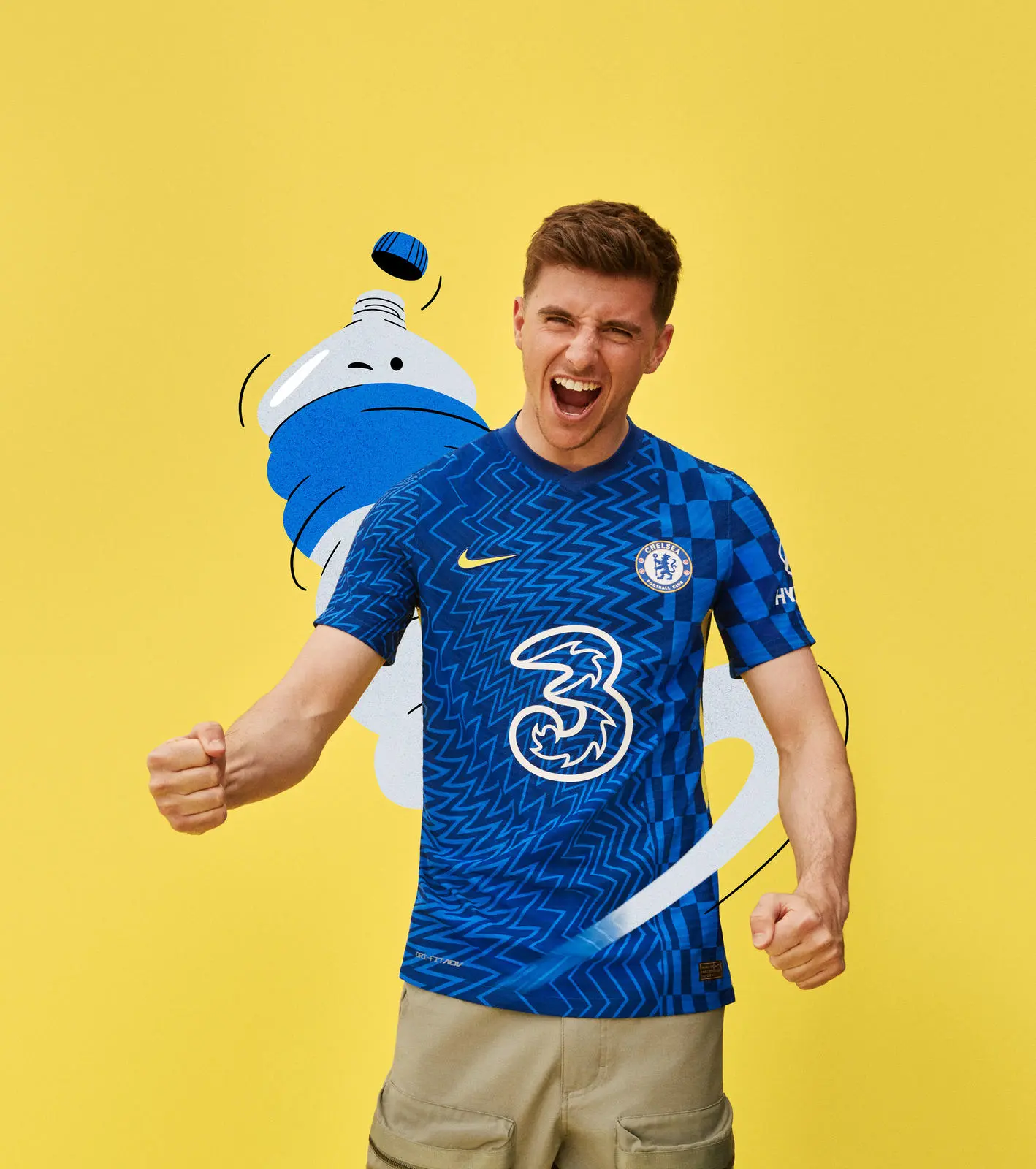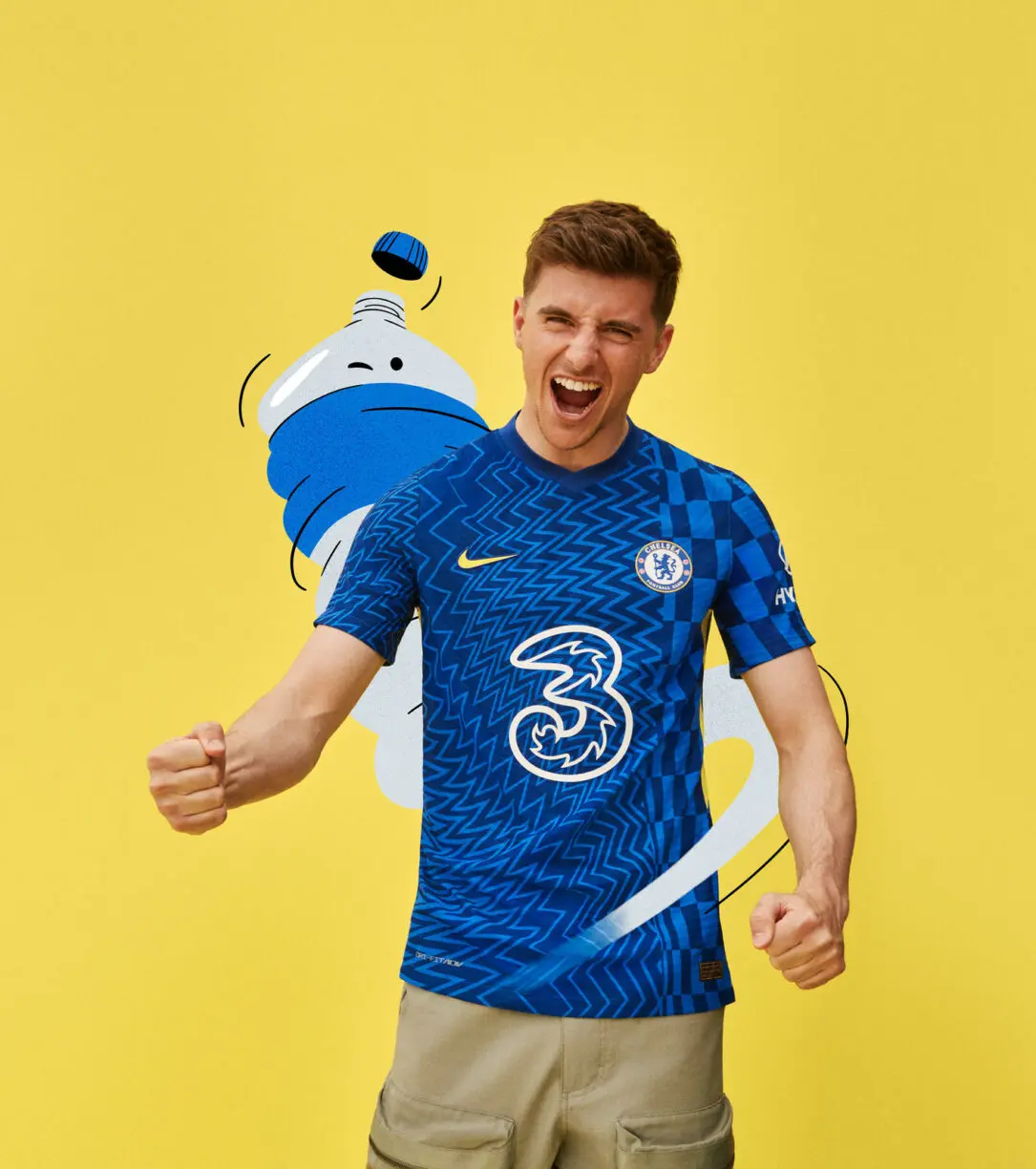 The print continues onto the shorts, and the socks include a sleek yellow and blue trim. A yellow "CFC" is knitted into the back neck.
"This jersey is the most eye-catching yet and is so unique from the others I've worn," says Chelsea midfielder Mason Mount. "I think it'll be a big hit with Blues across the globe."
Since 2010, Nike has been using recycled polyester to produce football kits. Each year, Nike diverts one billion plastic bottles from landfills and waterways by creating and designing with recycled polyester.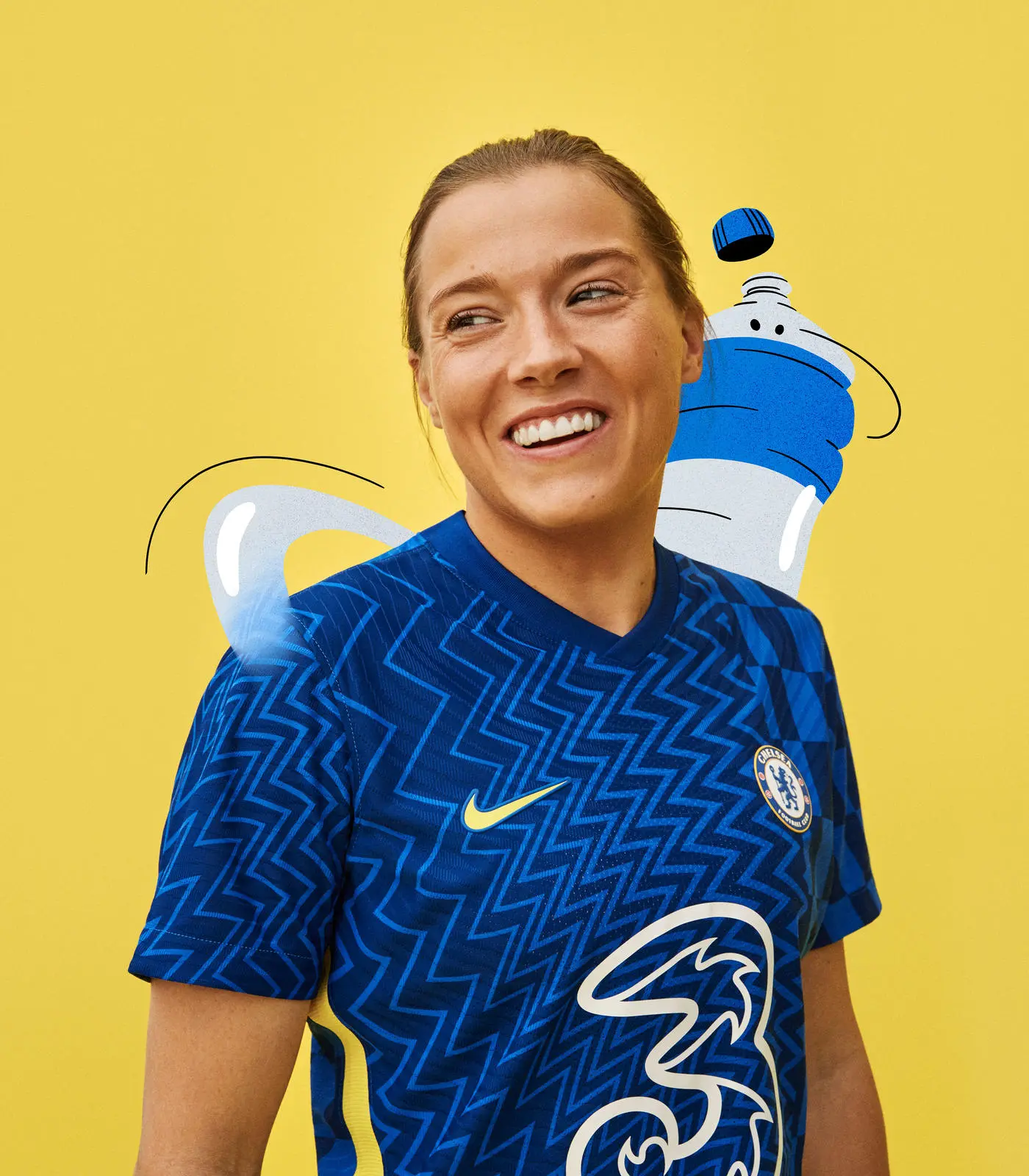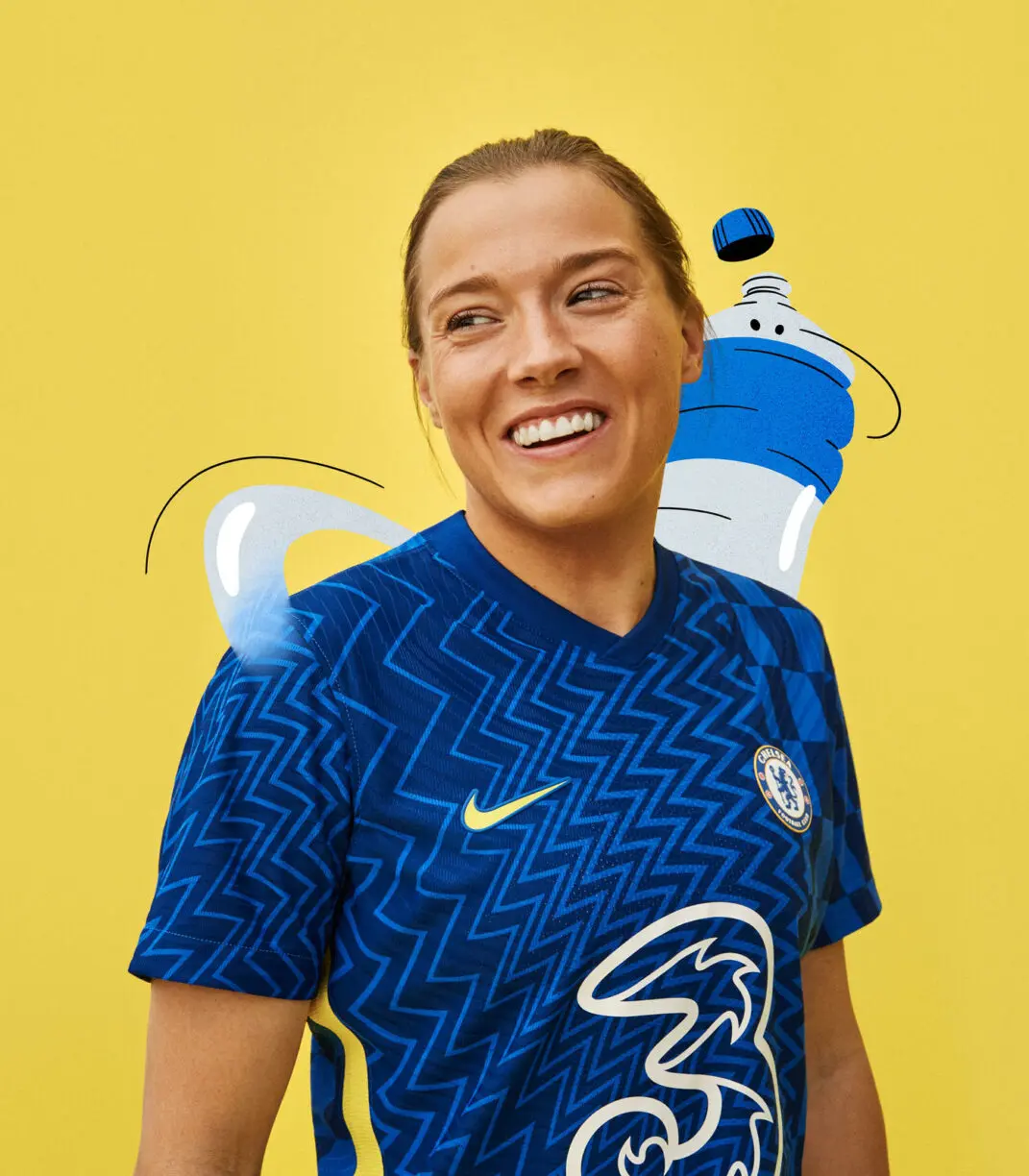 "I feel like the kit really represents this younger generation rising up the ranks and I love the sustainability behind it," says Mount.
The 2021-22 Chelsea home shirt was worn for the first time by the men's team May 15 followed by the women's team on May 16. It is available from retailers May 20.