PrettyLittleThing has teamed up with Grammy Award Winning singer/song writer, actress and Author; Ashanti who has been breaking chart records for over a decade, together with her sister, Creative Director and Designer Kenashia "Shia" Douglas to launch its latest swimwear collection.
Having worked alongside the PrettyLittleThing design team and Shia's Digital Creative Agency for the past 3 months and designing her own 74 piece collection, Ashanti is serving up all your vacay needs available in sizes 4 – 24.
Taking inspiration from carnival vibes, tribal prints and Ashanti's heritage, this collection is a true reflection of the singer, making this a range that screams confidence to all women as they deserve to shine. It's unique, personal, powerful and the outcome is fire!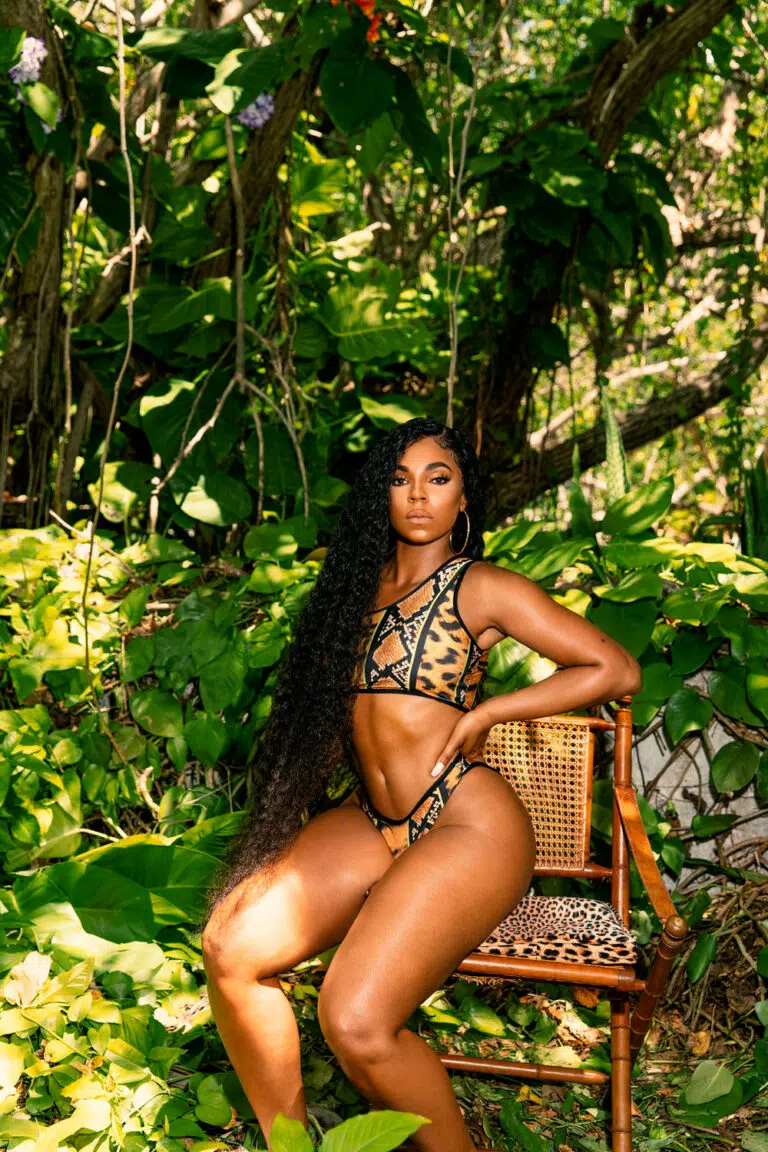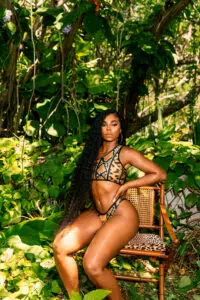 Speaking on her first collaboration with PrettyLittleThing, Ashanti said;"So many people have asked me to do a swimsuit line and I never really took it seriously. So when I got the call from Umar I said "wow this could be something amazing".
I love when things are organic, lots of people know that I travel around the world and I'm an island girl at heart, infatuated with the Caribbean. So from the South of France to Trinidad, Jamaica, Dubai, Africa, Nigeria, Madrid, Malta, Bali, Singapore, Turks and Caicos, Antigua, Puerto Rico, Tokyo to name a few,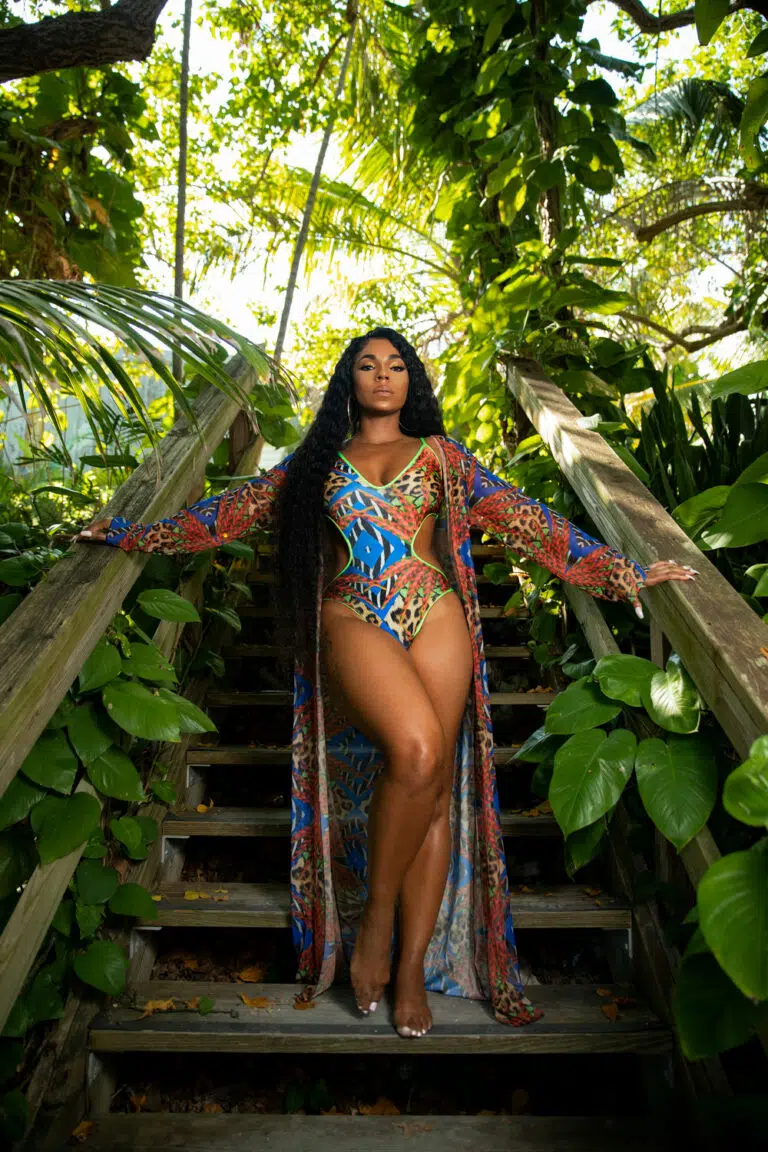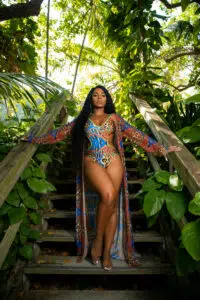 I wanted to make sure my line represent a tropical global experience. Whether it's on a yacht, hitting the jet skis, laying by the pool or soaking up the sun on the beach I'm always looking for the best swimsuits.
PrettyLittleThing is huge and exudes women empowerment, celebrating all women, shapes, sizes, colors and cultures Infusing music and fashion has always been perfect. I just felt like this was a perfect fit at the perfect time. I love the demographic and I love celebrating women!"
Sister Shia went on to add: "Coming from a background in design and fashion I know the importance of duality.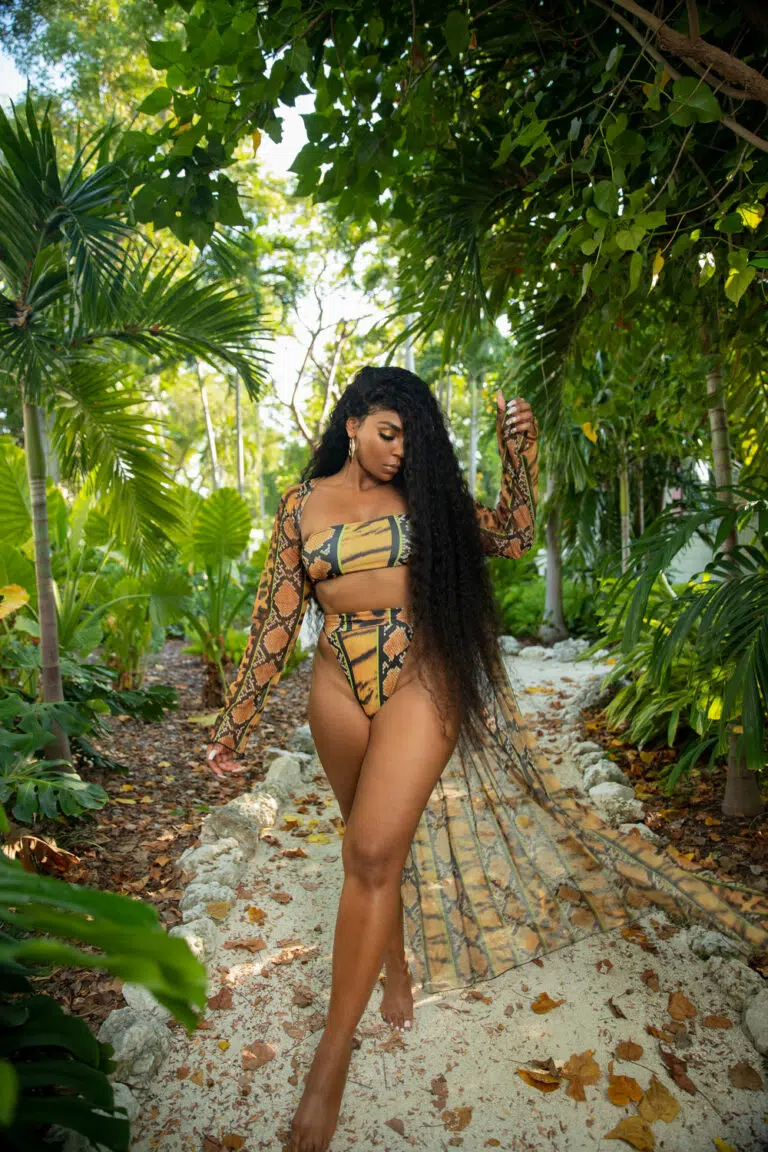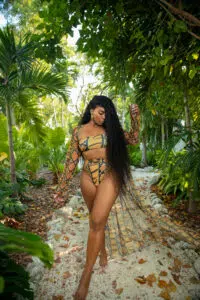 Swimsuit looks with interchangeable outer wear was very important to me. I thought about all the unique personalities of women –  I thought of girl trips!  Women like to vacation together so I wanted to provide different prints in different patterns so there is a variety.
I also felt it was important to have swimsuits paired with looks you can wear out on the street, interchangeable pieces was the goal"
Get ready to be flexin' for the 'gram in high summer staples to run the urban jungle in. As the climate turns tropical so does your wardrobe. With swimwear as colourful as your summer is going to be, with oh-so-extra pieces to take you from sun up to sundown.
Explosions of fiery orange, vibrant lime and popping pinks in cut out swimsuits and barley-there bikinis with matching cover ups giving you those bathing to bar outfits.
Plunging necklines and one shoulder bikinis paired with jungle print beach chaps; these outfits aren't made to play by the rules. You'll be feeling fearless as we continue to embrace the animal trend with an array of exotic peacock, snake and tiger savvy styles. Accessorize it up as more is more. Add on gem stone belt body chains or delicate tassel jewellery; completing those pool party looks.
"This collaboration with Ashanti brings together two cultures of music and fashion as PLT continues its journey to work with some of the most credible music artists in the game. Ashanti has worked closely with our in house design team to bring her vision of vibrant and striking prints to life.
I couldn't be more excited to partner with one of my music icons and share this collection with our customers. Not only have we catered for women of all sizes, we've taken cultural references from Ashanti's heritage which you'll also see appear in her latest music video."
Umar Kamani, CEO at PrettyLittleThing "Say hello to those hyped up swim looks as PrettyLittleThing x Ashanti will launch exclusively on  www.PrettyLittleThing.com  Monday 1st July 2019.