Last updated on November 21st, 2023 at 12:36 PM
The holiday season is truly underway and to celebrate, Poke House – the world's largest poke chain – has unveiled its new Christmas menu, breaking festive tradition and pairing some of our favourite British festive foods with healthy, Hawaiian poke.
As the days get colder and nights get longer, there's nothing more us Brits crave than a good roast dinner. And for those looking for a healthy, nutritious, filling festive bite, you can now get your favourite roast dinner items on a poke bowl.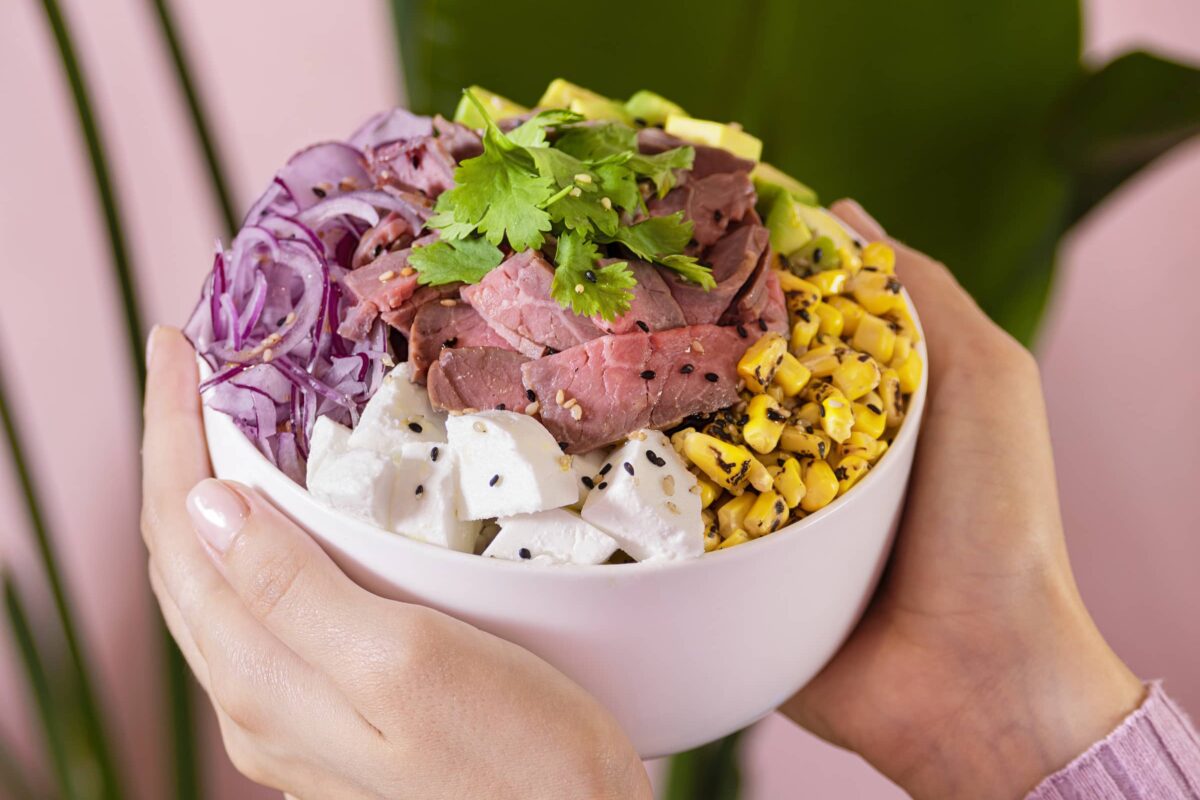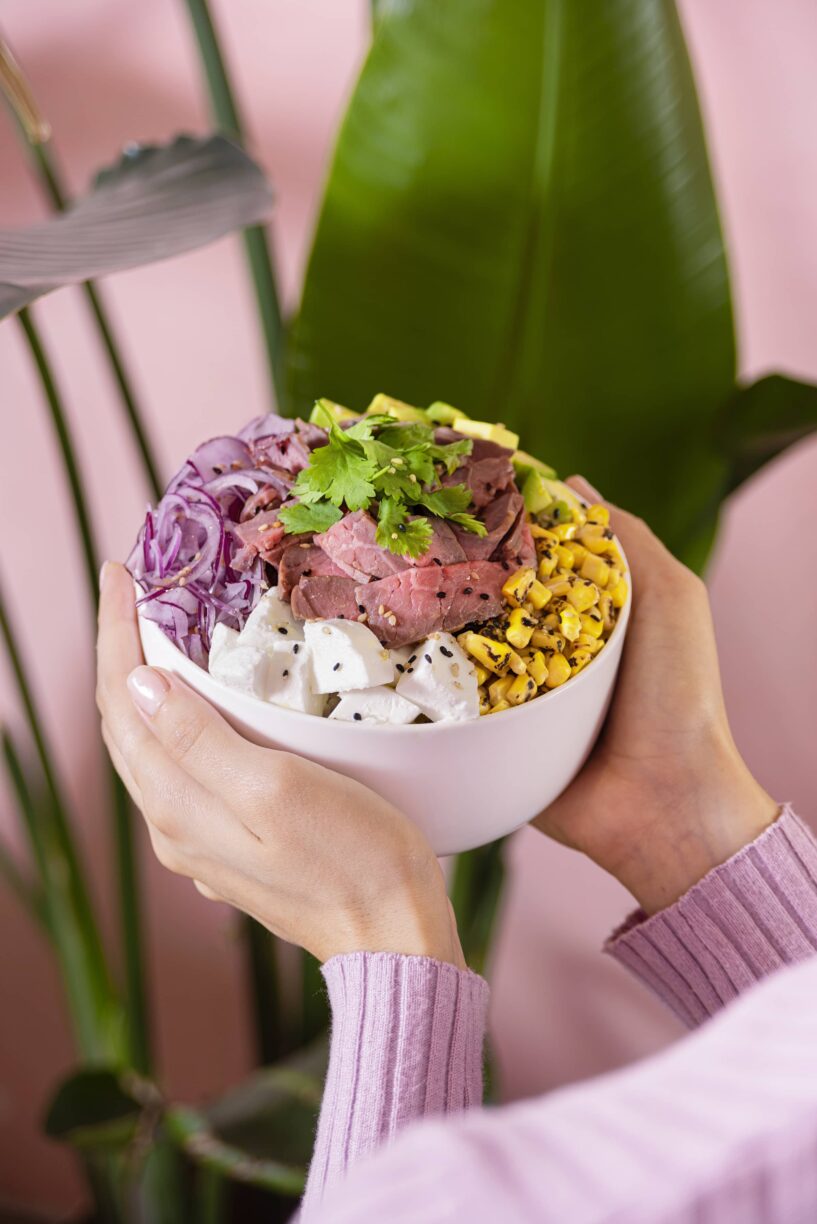 The new Roast Beef house bowl pairs perfectly cooked beef with poke items including brown rice, cherry tomatoes, avocado, feta cheese and aromatic herb oil.
The Warm Bowl lineup turns up the heat whilst keeping things healthy with the addition of warm, roasted items, including; Roasted Salmon Fillet, Roast Sweet Potato and hot Courgettes with Parsley. 
The festive menu has also taken inspiration from a British Christmas party favourite, the prawn cocktail. The new King Prawn House Bowl gives it a healthy Hawaiian twist with king prawns combined with items including mango, cucumber, tomatoes, white sushi rice and a special sauce.
Discover the new festive menu lineup
Roast Beef House Bowl: Roast Beef paired with Wholegrain Brown Rice, Cherry Tomatoes, Fresh Hass Avocado, Beansprouts, Greek Feta Cheese, Aromatic Herbs Oil, Tartare Sauce, Almonds, Sesame Seed
Roasted Salmon Fillet: Salmon's so hot right now. New succulent and flaky Roasted Salmon is roasted to perfection, offering a warm protein punch
Roast Sweet Potato: Who doesn't love a roast potato? Elevate your bowl with a burst of brightness with caramelised sweet potatoes, perfectly seasoned to provide a comforting warmth to each bite
Warm Courgettes with Parsley: No roast is complete without greens and these roast courgettes with parsley are a lovely warm green option
King Prawn House Bowl (below): King Prawns sit atop, White Sushi Rice, Cucumber, Fresh Mango, Cherry Tomatoes, Special Dressing, Spicy Mayo, Nori Seaweed, Sesame Seeds
Rob Wickenden, Poke House country head UK said: "We've seen a demand for more unconventional takes on the classic Poke Bowl this year and the festive period presented us with the perfect opportunity to create just that. The new winter menu items have been inspired by Brits' love of a traditional roast dinner.
"We are always looking at ways to offer people more fresh and healthy choices and we hope these new bowls will offer Londoners a nice winter warmer and some respite from the wet and windy weather!"
The new items can be enjoyed for as little as £9.95 at all Poke House restaurants across London including Maddox St, Portobello Road, Victoria, Bank, St. Pauls, Battersea Power Station, Canary Wharf, Spitalfields, Covent Garden, Fitzrovia and Bloomberg Arcade.
For more information about Poke House and its menu offerings, please visit www.poke-house.com/en-uk/.