Last updated on August 22nd, 2021 at 03:01 PM
Five-time CrossFit Games Champion, Mat Fraser, together with world-renowned content creators, Heber Cannon and Marston Sawyers (aka The Buttery Bros) have combined decades of knowledge in the sport of CrossFit to create Podium Nutrition; a new generation of sports nutrition products, designed specifically for CrossFit and high intensity athletes, to assist in the pursuit of their goals like never before. 
Podium Nutrition will launch in July 2021. 
Fraser, Cannon, and Sawyers are joined by Paul Haverland and Jeremy Osborne, veterans of sports nutrition and rapid growth startups, to bring this brand to market.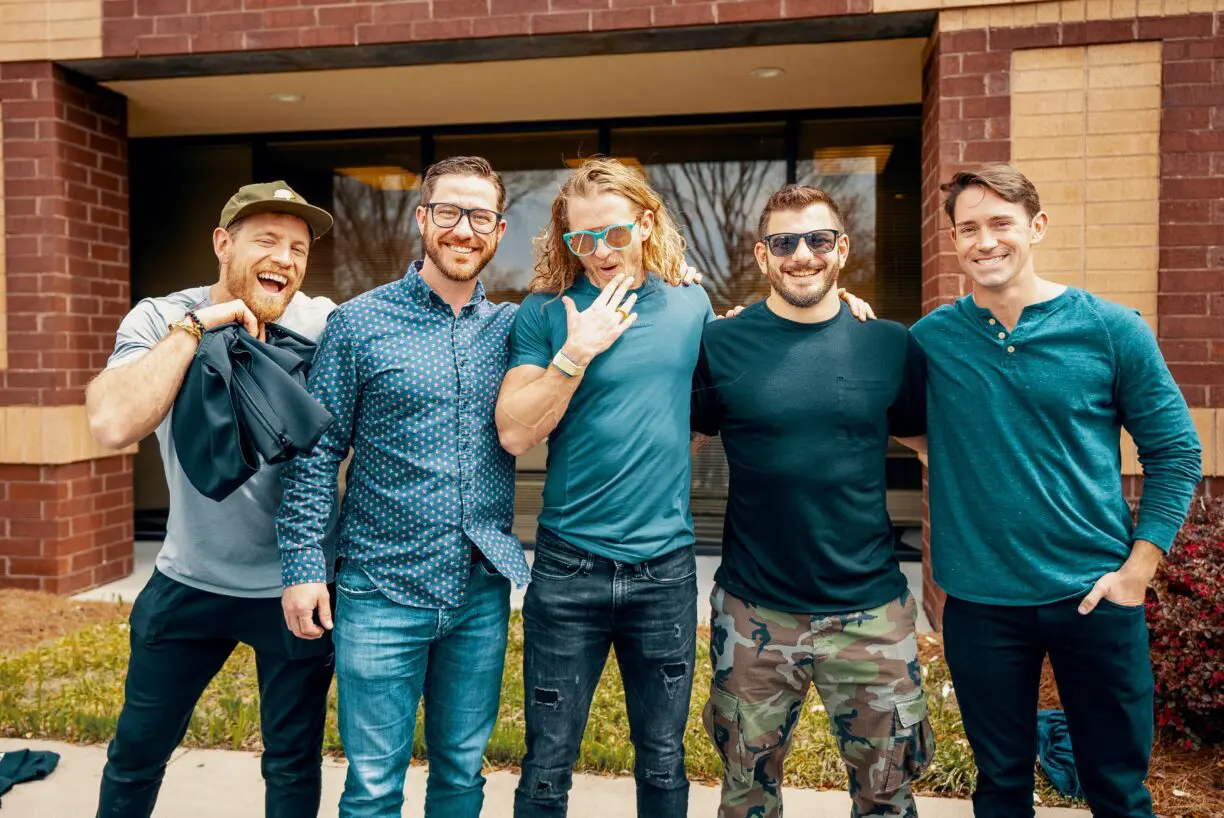 Podium will produce pre-workout, hydration, and whey protein offerings in various flavors as well as other functional food and beverage products.
All products have been intelligently formulated for anyone seeking better performance and results in the gym—from novices to elite athletes.
The brand will also practice full disclosure with all product ingredients in order to avoid any issues with competitive athlete testing protocols. 
"I wanted to offer something authentic to the community that would give them what they need and nothing they don't for the type of training we do," Fraser said. "I relied on my experience as a competitor in CrossFit, as well as insight from experts in sports nutrition to formulate the best products possible for the sport."
"This team and these products are a natural extension of our work during the past decade." Sawyers said"We travel across the country regularly visiting boxes and competitive events, so we've learned a lot about the community and what they need."
"Our mission has always been to make CrossFit accessible and fun for everyone, now we want to take this a step further and make proper nutrition and supplementation accessible to all with Podium." 
Cannon said: "There is so much conflicting advice in the fitness industry, and we recognize the power that proper nutrition has.
We want to be able to offer something that is true to our community that will really enable them to reach their potential." 
Products will be available to purchase through retailers and online via Podium's website beginning in July in the United States. 
Products will also be available at the same time online in the UK, EU, Canada and Australia.  Additional purchase options and markets will continue to be rolled out post launch. 
Further athlete, brand, and event partnerships as well as product information will be announced in the coming months. 
For more information, visit www.321podium.com and @321podium on all social media platforms. Don't miss your chance to get on the podium.