The bikes of Glasgow are turning green, as OVO Energy is unveiled as the new title sponsor of nextbike's bike share scheme in support of environmentally-friendly travel in the city.
To celebrate the OVO Bikes and champion more sustainable travel options, the green power supplier has partnered with famous Scot and Radio 1 DJ, Arielle Free, to curate the OVO Bikes Green Route for Glasgow residents and visitors to explore a selection of the city's finest sustainable spots.
From vegan eatery turned music venue, The Hug & Pint, to famed vintage and thrift store Emily Rose Vintage, and 100% plant-based soap gifting at Och! Vegan x Hatch; OVO and Arielle's curated 'OVO Bikes Green Route' presents the best collection of unmissable sustainable stops for city dwellers, all within an easy bike ride from one another.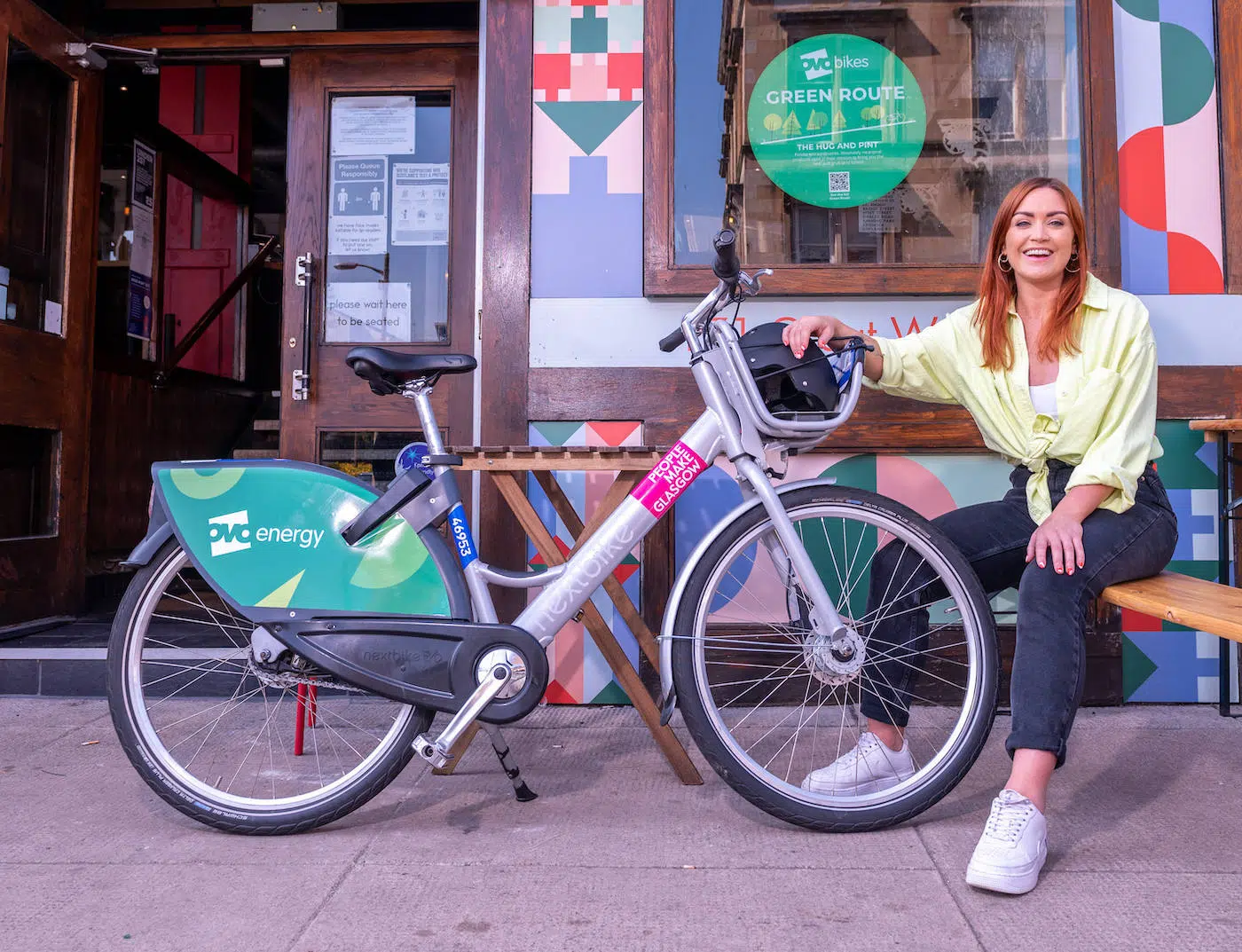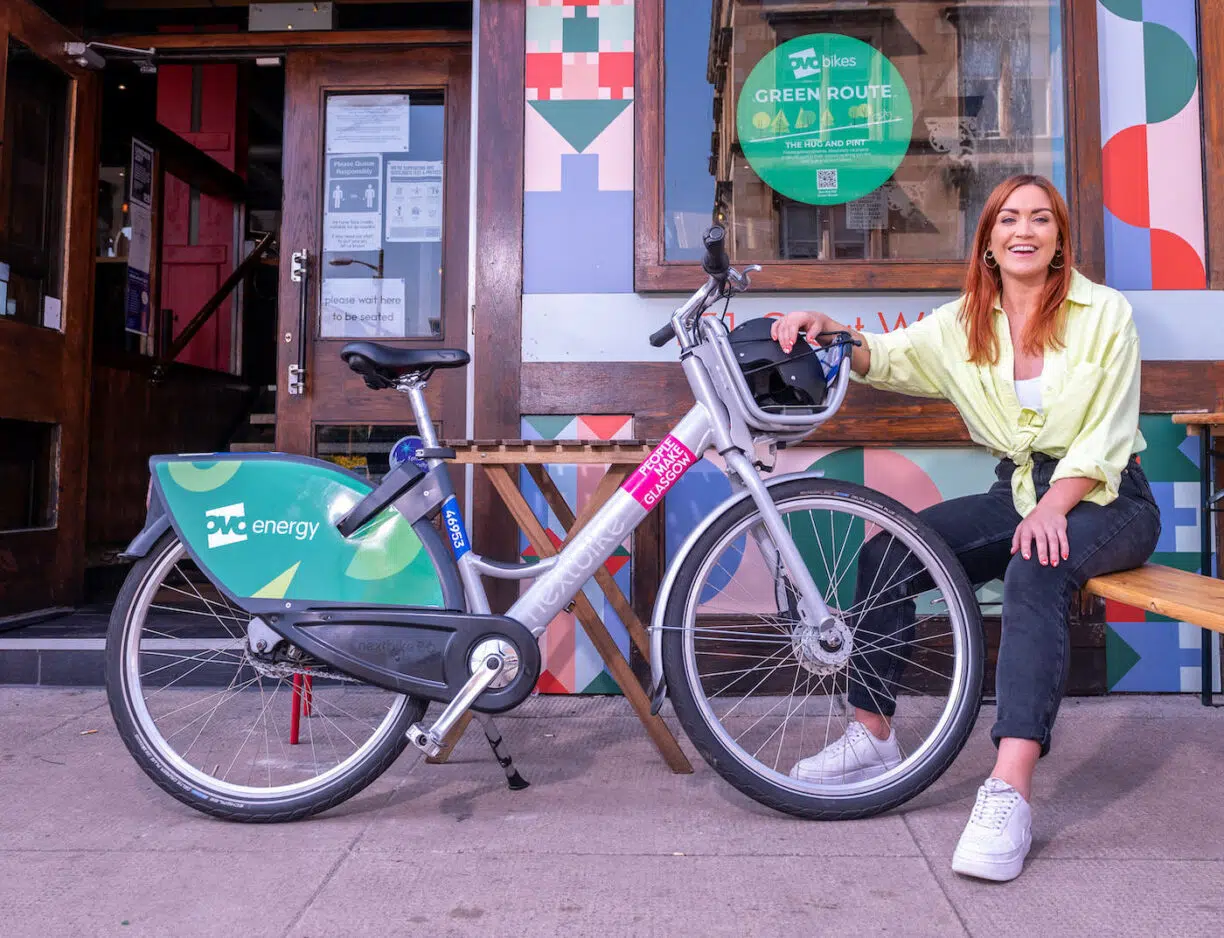 "I'm delighted to work with OVO and share all the best sustainable spots I knew of!  Growing up near Glasgow means the city always has a special place in my heart.  Using OVO Bikes is such a fun way to explore these environmentally-friendly gems. It's like a gift from me to visitors and residents. Plus, I absolutely love cycling, so I had a really great day out trying out the OVO Bikes Green Route too! I met a bunch of really lovely, local business owners who really deserve the support – my favourite has got to be the incredible vintage shop, Emily Rose Vintage."
Arielle Free, Radio One DJ & OVO 'Green Route' Curator  
The sustainable shops themselves will also be an easy spot, as each one will be awarded with an official OVO plaque displaying their prestigious status.
To bring the sustainable cycling route to life, OVO has partnered with illustrator Margarida Esteves to create a beautifully created, bespoke map of Glasgow that lays out all of the destinations on the route, ready and easy for cyclists to find.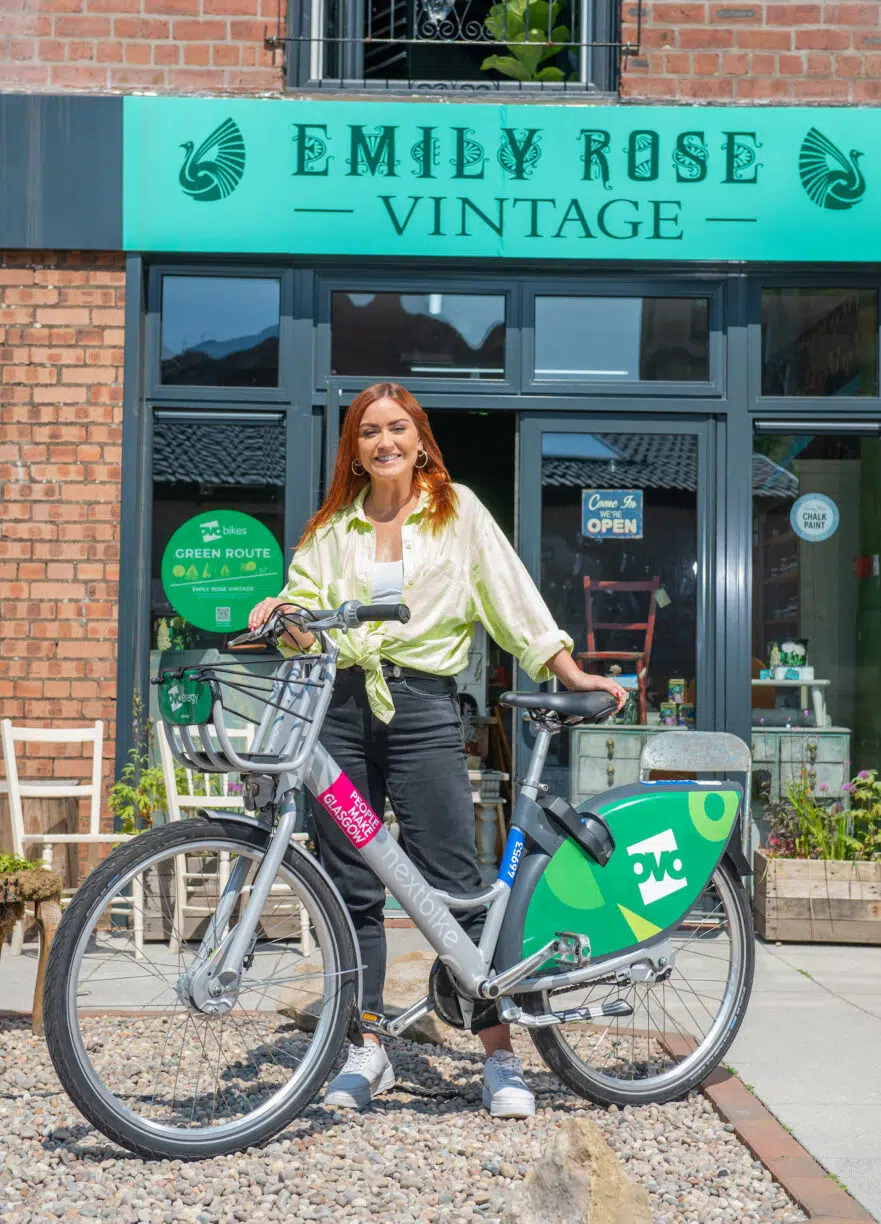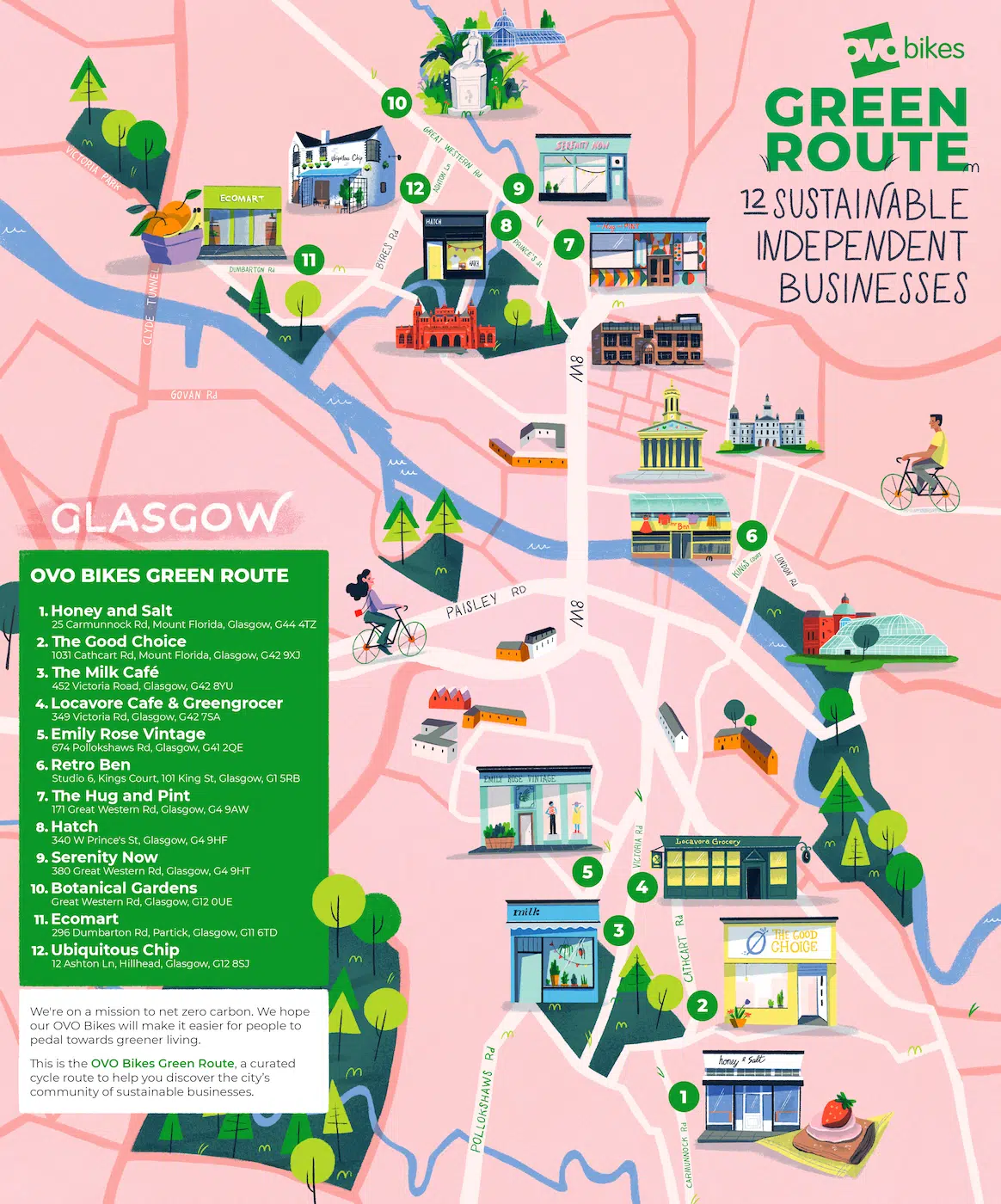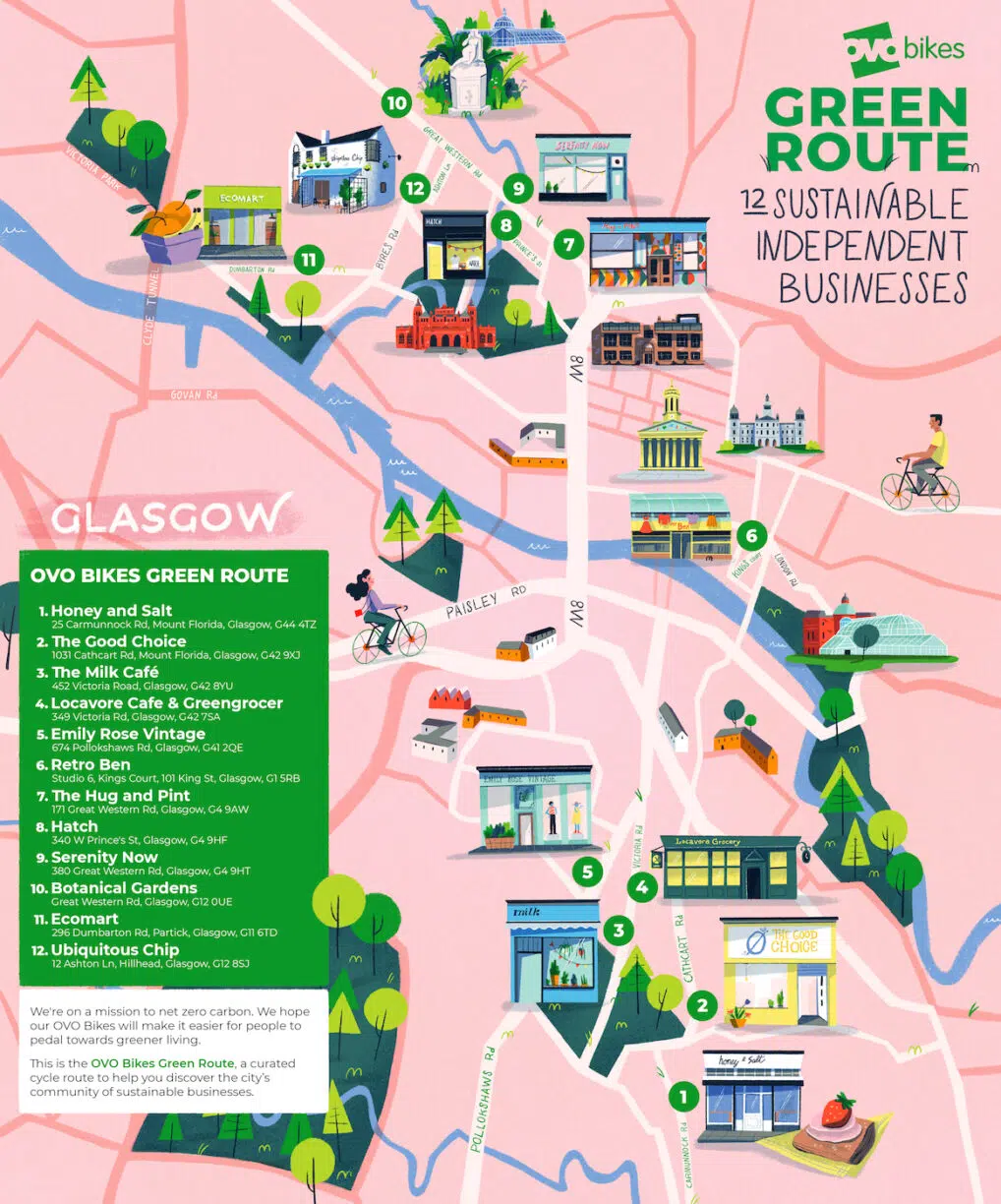 "At OVO, we're on a mission to zero carbon. Our OVO Bikes arriving in Glasgow city are part of our Plan Zero strategy to create a carbon free world, whether that's the transport we use or the way we power our homes.Glasgow is a thriving city with so many fantastic, independent businesses who champion sustainable practices, which is why we wanted to highlight the good work they're doing through our OVO Bikes Green Route. Opting to travel around via bicycle, couldn't be an easier and healthier way of discovering a city."  
Adrian Letts, CEO at OVO 
In visiting the community of businesses on OVO and Arielle's 'Green Route', pedalling patrons will be supporting a greener lifestyle for all, as each destination shares OVO's passion to help people be kinder to the planet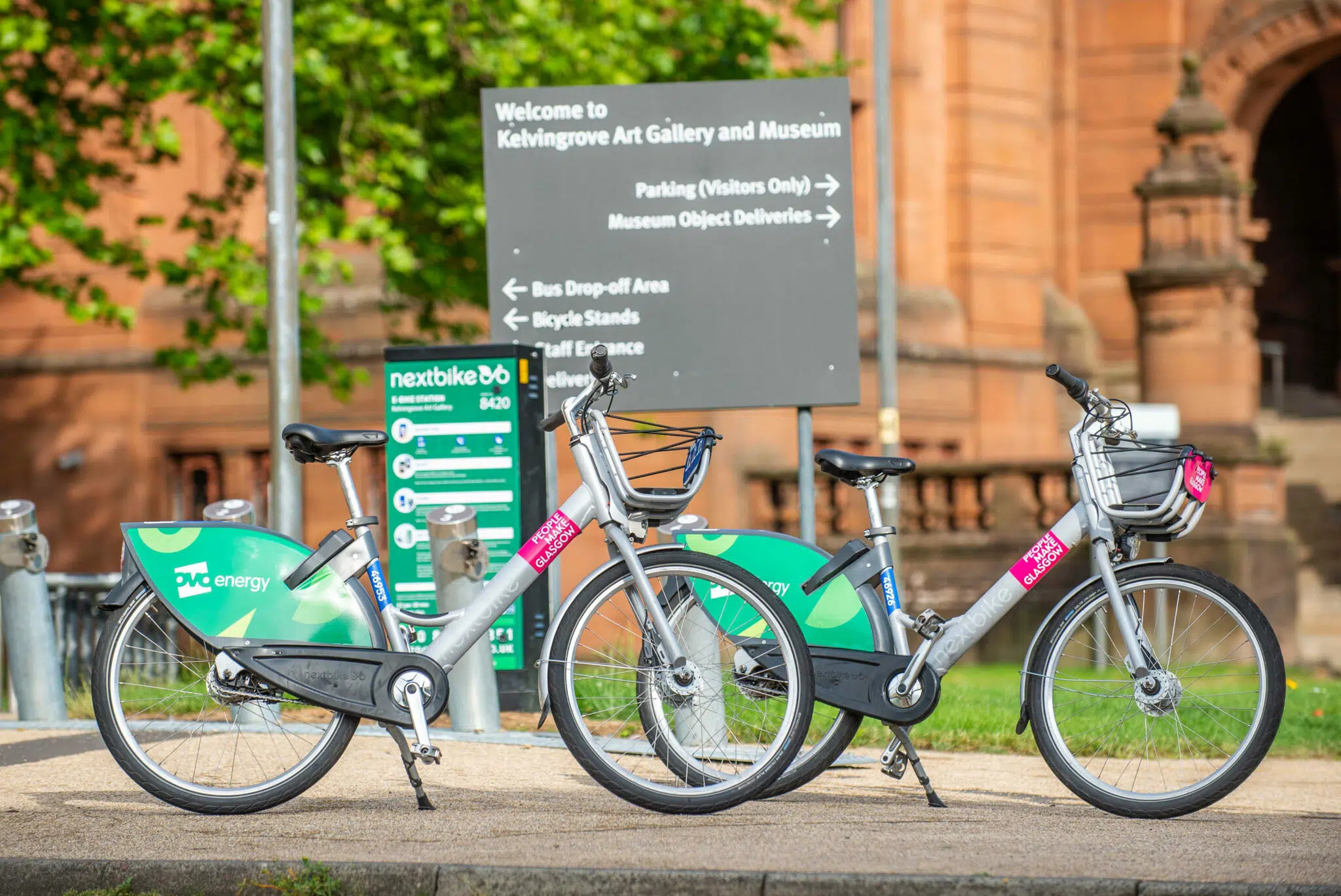 Krysia Solheim, nextbike UK MD, said:
"We're delighted to be revealing OVO Energy as our new scheme sponsors in Glasgow. At nextbike, we're passionate about the part that sustainable transport can play in helping the UK achieve its ambitious net zero targets, and we know that as a city, Glasgow is passionate about sustainability, so OVO Energy, with its own zero carbon mission, is the perfect fit.
"Since the scheme started in 2014, Glasgweigians have clocked up an incredible 1.2 million rentals around the city, helping to reduce CO2 emissions and congestion while also using cycling to help keep fit and healthy. We hope customers new and old will enjoy trying out the OVO Bikes Green Route, and will take advantage of the free rides offer that OVO Energy has put into place over the next week."
Councillor Anna Richardson, City Convener for Sustainability and Carbon Reduction at Glasgow City Council, said:
"Glasgow's aim to become carbon neutral by 2030 must be supported by a growth in active travel and by building a more sustainable economy.
"Our bike hire scheme has played a vital role in encouraging cycling in the city and there is growing awareness of the need for a more circular city economy. OVO's sponsorship has brought together these two themes in one package and I look forward to seeing the refreshed bikes in use all across the city in the weeks and months ahead."
The sponsorship comes as part of OVO's drive to create a net-zero world, and intention to make sustainable living for the masses as easy and accessible as possible. OVO are seeking to uplift and support hard-working, Glaswegian businesses, driving OVO Bike riders across the city to support local.
To celebrate the launch of the sponsorship and OVO Bikes Green Route, the OVO Bikes will be FREE* for the first 30 minutes of use for the first week! The promotion will apply to Glasgow OVO Bikes for week of 26th July 2021 to the 1st August 2021, giving unlimited rides up to 30 minutes per bike**.
Rides over 30 minutes will be charged at the normal rate of £1 per 30 minutes or a maximum of £10 per day (24hrs) for Pay As You Ride customers and 50p per 30 minutes or a max of £5 per day (24 hours) for current members. Download the nextbike app to register and start riding! For more information on how to use the scheme, visit nextbike.co.uk/en/glasgow.
To find out more about OVO Bikes, the Green Route and to download the map, as well as keep an eye out for more OVO Bikes initiatives in the future, customers should head to www.ovoenergy.com/ovo-bikes.
*Free for the first 30 minutes of each rental
**Offer not applicable to e-bikes (£2/20 min)