Last updated on March 26th, 2022 at 11:42 AM
There's never been such a high demand for DNA testing at this present time and with DNA kits testing from all kinds of things such as your ancestry, paternity and fitness, is there any room for any more DNA testing solutions.
Well one company has found just such a uniques selling point, co founded in 2017 by Jeremy Poland and Hugo Jones, Nutri-Genetix and with their USP has been to launch the world's first genetically personalised nutrition products.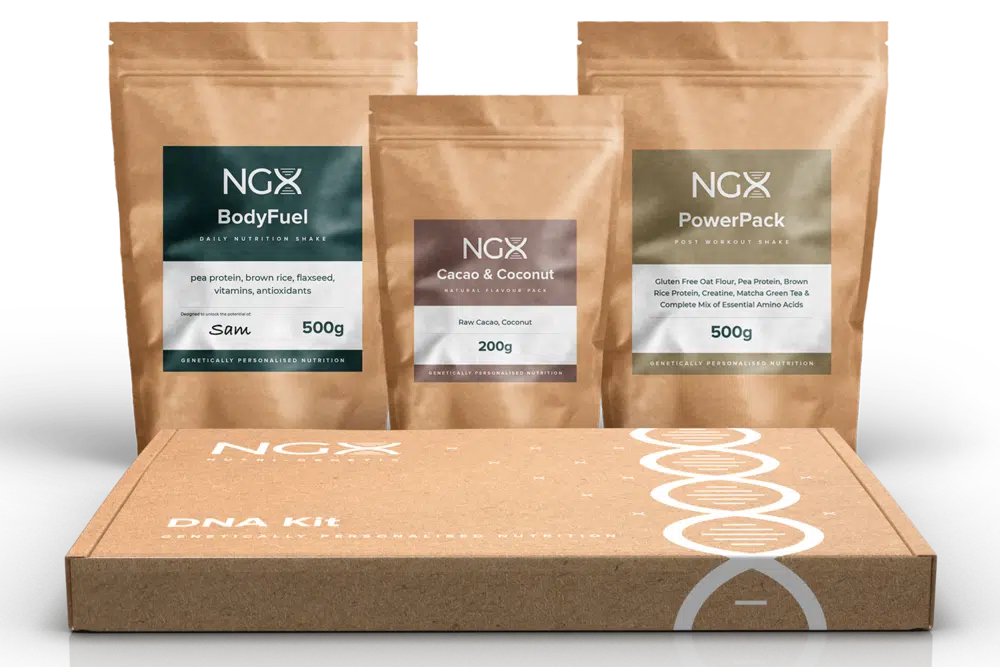 Personalised Nutrition I hear you shout has been around forever with brands such as Huel offering easy offerings of supplying all round food supplements, but this pales into insignificance with Nutri-Genetix as they are not providing a food supplement for all they are providing and personalising it in such a way that it is linked to your DNA.
Nutri-Genetix (NGX) relies on nutrigenetics which is the field of science that seeks to understand how people metabolise and process different nutrients based on their genetic makeup.
Nutrigenetics has shown that individuals nutritional requirements vary widely due to their genetic make-up and NGX sets to provide a convenient form of optimal personalised nutrition.
I decided to put to test the claims the company have been proclaiming.
Once we received our DNA kit it was very straightforward, put the swab in your mouth swirl it around your cheek for about 20 secs (full instructions all included), pop it back in the post and then sit back and wait for your results to come back to you.
The DNA lets them know how you metabolise different vitamins, minerals and nutrients and with this information they increase your % of these macro and micro nutrients accordingly.
I was pleasantly surprised at how quick the turnaround was, as all things considered this was processed at the start of the UK's lockdown.
The Nutri-Genetix lab analyses over 30 SNPs (single-nucleotide polymorphism) or genetic variations.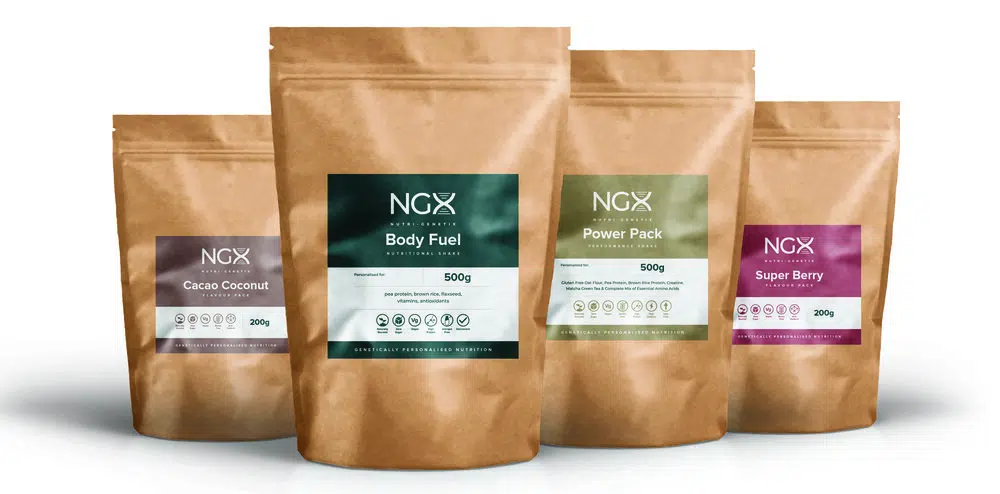 SNPs are locations in the human genome where there is an unusual variation in a single nucleotide (a foundational building block of our DNA and genes) that is associated with a specific physical trait or characteristic, such as below average nutrient levels in the blood.
The SNPs are analysed to see how the individual metabolises and processes different nutrients, their sensitivities to certain foods and their body's detoxification process.
So to get my results back within 4 weeks I was mightily impressed, the results are sent back on a well presented pdf. document with a full report breaking down and highlighting key categories including energy levels, cognitive focus, caffeine energy and hair & skin.
Then not only getting to see a breakdown of the nutrients and vitamins you are lacking the beauty of Nutri-Genetix is that they also take these results and personalise your daily shake ingredients by using natural dietary sources blending them up into a powder that you can then use to satisfy your personal daily nutrition requirements with the optimal dietary ingredients.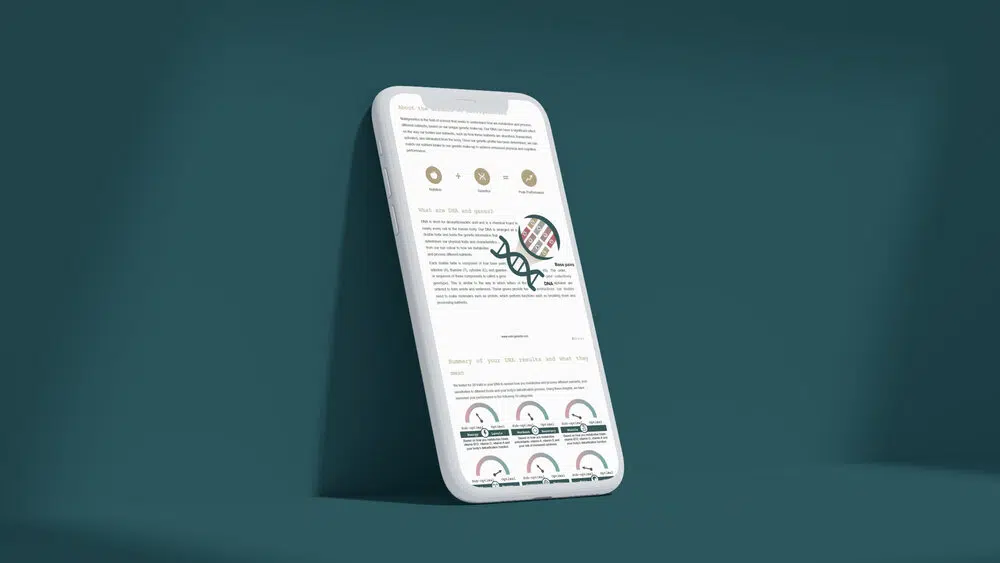 A point should also be noted that all of the NGX products are made from naturally sourced, vegan friendly ingredients and contain no artificial sweeteners, flavours or colouring.
They are free from soy, lactose, gluten and GMO and are free from all known allergens.
NGX does not use artificial fillers and bulking agents such as Xanthan Gum and stabilisers such as Sodium Carboxymethyl Cellulose, Potassium Phosphate and Calcium Phosphate which are often found in large brand products.
For optimal nutrient absorption, they recommend a single scoop of NGX in the morning and a single scoop in the afternoon or evening. However there are many ways you can take NGX depending on their goal.
I have been taking one scoop in the morning and one in the afternoon with the berry mix and to be honest I could probably drink this without the berry flavour as it's not too bad without the add-in.
My goal with this meal replacement has been to shift fat as I'm still in the struggle of cutting down to hopefully have a summer at the beach and considering it's lockdown time and my movement has been minimal I have managed to shift 10 pound in weight which is remarkable for me as being stuck in doors I tend to snack but bizarrely not so whilst taking my formula. I will come back to this article in around a months time with an update again for you all.
For those of you though that are looking for enhanced workout recovery and physical performance boosting there is also the NGX PowerPack, a blend of protein, carbohydrate and vegan friendly creatine. To achieve optimal results you are advised to take 1x 35g scoop of NGX PowerPack immediately after their workout, in addition to their regular daily use of NGX BodyFuel.
All in all I highly recommend the Nutri-Genetix brand as it's perfect for anyone who is wanting to hit fitness goals faster, achieve a more sculpted physique or rapidly cut body fat in a healthier way.
Price: £150 for the Starter Pack – These packs include the DNA Nutrition Test and DNA Report; 4x 500g pouches of NGX BodyFuel – genetically personalised nutrition; 500g of a post workout PowerPack for maximising recovery; 200g of flavour and a NGX t-shirt and shaker.
The guys are currently offering a discounted price via the link here: