Last updated on June 16th, 2022 at 02:37 PM
Through the adidas "In Their Words" series, the sports brand have been catching up with athletes that are leading their sports, to discuss their experience taking part in the games that almost didn't happen.
In this piece, Olympic Runner Noah Lyles discusses his story leading up to the Tokyo Games, how he stays focused on his craft and shares some advice for the next generation of runners.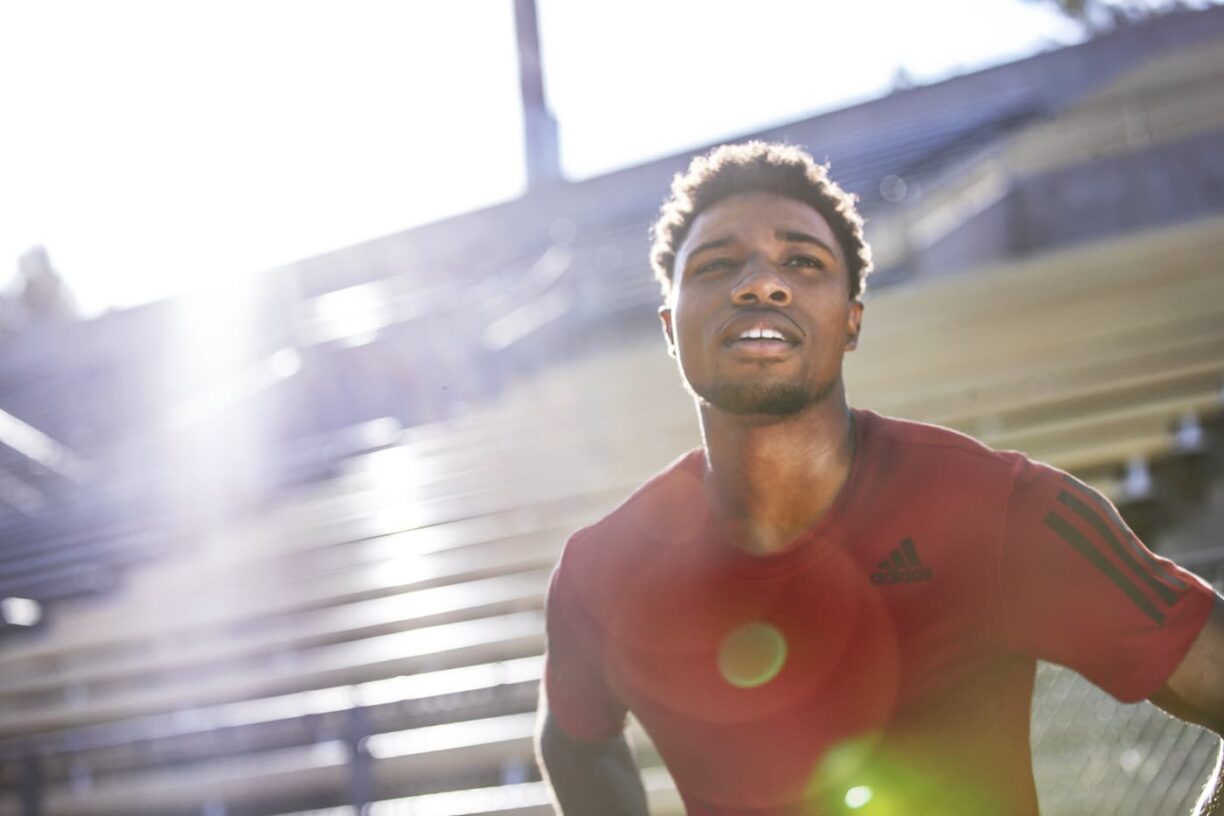 Can you talk a little about the support you've had from your family?
I would just put it like this, if I didn't have my mom, I wouldn't be here today.
When me and my brother came out with the idea that we were going to go to the 2016 Olympics, we pitched this to our mom and at first, she thought we were joking as most would, but then she was like, "Oh, they're serious".
So, she decided unlike most parents that she was going to put her job on hold and help us achieve our dream.
She told us if we put the work in then she'll do the same to figure out how to make it become a reality.
And we didn't make the team, my brother ended up getting hurt in 2016 and I got fourth. They only take top three. So, I was an Olympic alternate.
We were watching the Rio Olympics from a hotel in Florida, and my mom looked at me and said, "next Olympics, everyone is going to be telling your story." *
How is your family now?
They're really good! My mom misses me like crazy, so does my girlfriend.
My brother does too he just doesn't say it. But now everybody's excited, I'm pretty sure they're going to surprise me at the airport when I get back.
How was your experience at Tokyo? And what are you looking forward to now that you're headed home?
It was really busy, we were either training, eating, or getting ready to go to our next competition, we barely had downtime, and when we did, it was mostly trying to figure out how to stay up and not fall into jetlag.
I'm probably going to visit my high school, see my mom and dad, see friends, and go on vacation.
I'm going to the Met Gala which I'm very excited about. I'm hugely interested in the world of fashion, I've also been in a show before, I was in a Y3 fashion show in 2018, I walked on the runway which was pretty cool.
What motivates you to run and keep going?
I don't run for other people, I run for myself. As long as I enjoy it and I feel that I can be the best at something, I'm going to try my hardest.
I don't believe in doing something halfway, If I want to get into something I want to do all the research, do as much as I can with what I think I can do, keep going, and let myself figure out my own limit and not hearing what someone else thinks it is.
We've seen the conversation about mental health become more and more vocal amongst athletes, while preparing for such a demanding and high-profile competition, what are some things you like to do to keep yourself grounded and take care of your well-being?
The first thing I say when someone hits a barrier, is to tell somebody, it's hard to get yourself out of the hole, because once you're there you feel stuck, so having other people help you get out is probably the best way, and for that you need to be vocal, I know that's probably one of the hardest parts but it's the most important part.
What advice do you have for young athletes who have their eyes set on 2024, and onwards?
The biggest tip, one, get yourself a team, that includes management, mental coaches, sports therapists, and massage therapists, and make sure you have those people you can go to that you feel safe with.
And of course, at the end of the day, shoot for the stars, don't put limits on yourself based off of what other people think is possible.
Go with what you think is possible. There's no problem with trying to obtain something that has never been done before, because that's how records get broken.
* This answer is from a past interview conducted in November 2019.