Last updated on July 24th, 2022 at 06:17 PM
The pandemic has taken a toll in lots of ways, with jobs and mental health being two of the biggest examples – and for many people, these two things probably overlap.
If you are among those dealing with job loss, it might not just be your bank balance that's feeling fragile, but your mental health and wellbeing too.
So, how can you take care of your mental health while job-hunting?
This is a big deal
Losing your job is a big deal. Yes, there are big practical considerations – like paying your bills – but the psychological impact can run much deeper.
"For many people, their job is their identity. It's how they represent themselves in the world, and when you no longer have that or it's under threat, the question then becomes, well, who are you?" says Marilyn Devonish, flexible working implementation consultant and 'The NeuroSuccess™ Coach' (tranceformationstm.com).
Right now, there's also a bigger picture making things even more intense and tricky. As Devonish explains: "You might find it stressful if you lost your job but everything else in your life was stable" – but with the pandemic having pulled so many rugs from under us, it's an "onslaught" of stress. "So it's not surprising if everything you thought was solid and stable and held true is now crumbling before your eyes."
Processing this is a form of "grieving", she adds, so don't beat yourself up if that feels like an emotional rollercoaster and takes time.
In fact, Dr Nick Earley, head of psychology at Helix Resilience, says it can be helpful to "normalise" these reactions. "Feeling very low and anxious when you're faced with a big event like this is normal – it would be unusual if someone took it completely in their stride," he reassures.
Recognising this, means we can give ourselves the time and space to process and begin looking at what we might need to do to support ourselves through it.
What's going to be helpful right now?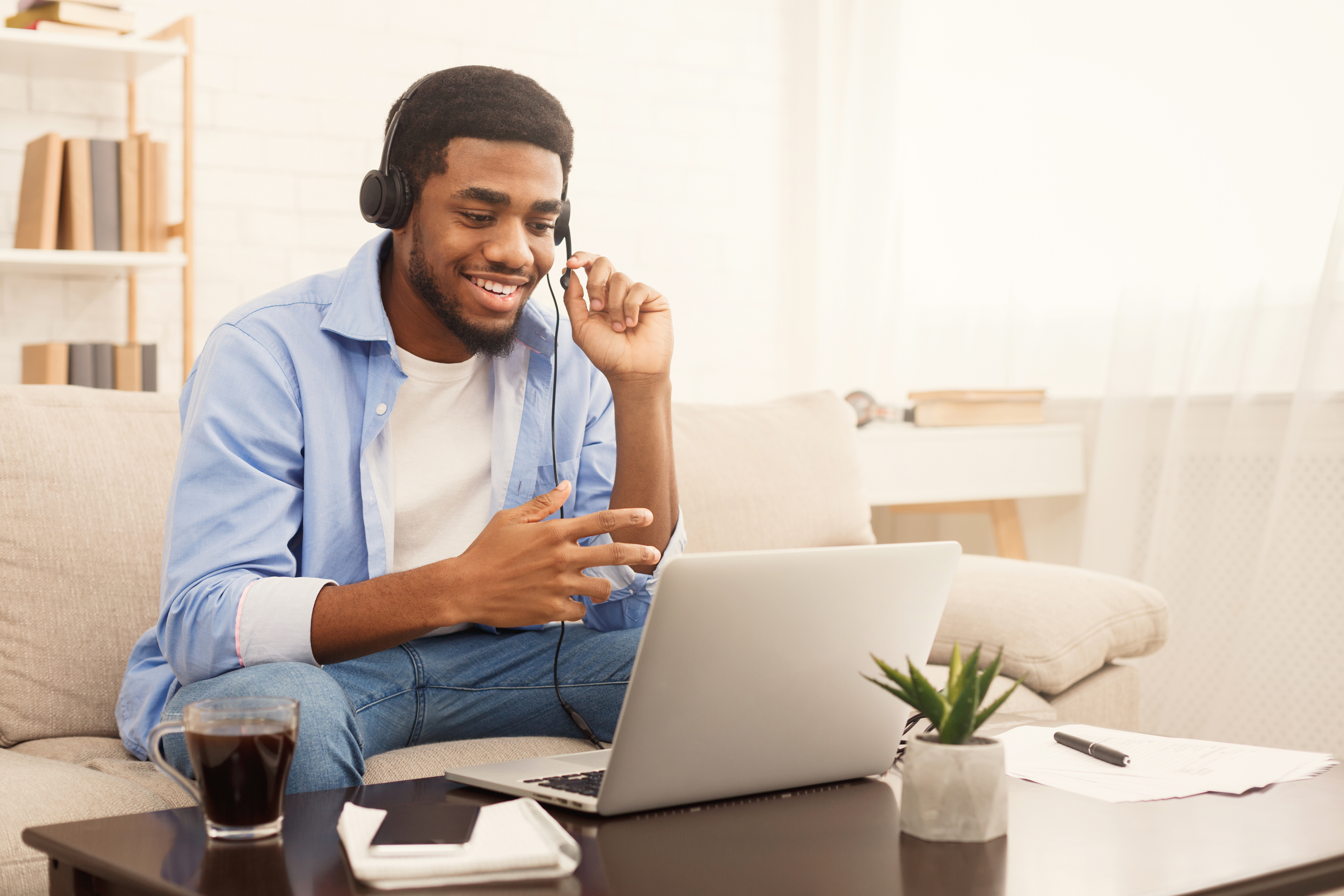 "There's a lot going on and so it's very easy for people to get overly caught up in the negative aspects, to go into panic mode or start catastrophising," says Earley.
"It's important to recognise your reaction and if you're getting stressed, and to be able to find ways of keeping grounded and focus on what you can control, rather than what you can't."
Recognising your reaction might be noticing your mood and behaviours, as well as physical sensations. Are you being far more snappy and irritable, feeling very anxious, low or withdrawn, not showering or taking care of yourself as much?
Physical sensations might be palpitations, tension, headaches and low energy – there are lots of ways these things can affect us.
"It's so easy to let worries spiral, from losing your job to, 'I might lose my house' – these worries will come for most people, that's very normal for our minds to do that," Earley adds. "But it's about recognising those thoughts and then looking at: 'OK, what can I do that's going to be helpful right now?'"
Make self-care part of the plan

Yes, you need to find work, but first and foremost you need to take care of yourself. That isn't something that can go 'on hold' – if anything, look at the two things as part of the same goal.
Devonish has supported countless clients towards achieving goals – but that work is never just focused on job specs and CVs. "Self-care is a really big, important part of this," she says.
"Make self-care part of your regular routine, and that's going to look different for everyone. For some, it might be just going out and enjoying the beauty of nature, tending the garden, drawing, writing painting – whatever self-care means to you, build that into your routine because it is more vital than ever."
Earley agrees – and while you might have things like meditation, breathing exercises and talking to a counsellor in your 'toolkit', looking after your mental wellbeing is also about finding the day-to-day things that keep you grounded and propped up, and doing them regularly. "[Ask yourself] 'What are the things that make me feel good?
What are the things that make me feel well?' Whether it's reading the paper in the morning or a favourite book, listening to a favourite Mozart piece; it doesn't have to be too technical. We're focusing on things we find good and we value the reward," he says.
And if you do find your mind being pulled back into panic mode, try to hit pause for a moment "and ask yourself: is this helpful? And if it's not, focus on something you can control."
It doesn't mean you won't still feel stress and worry ever again – you're human – but the more we get used to flexing these resilience 'muscles', the more ingrained they'll become.
Break it down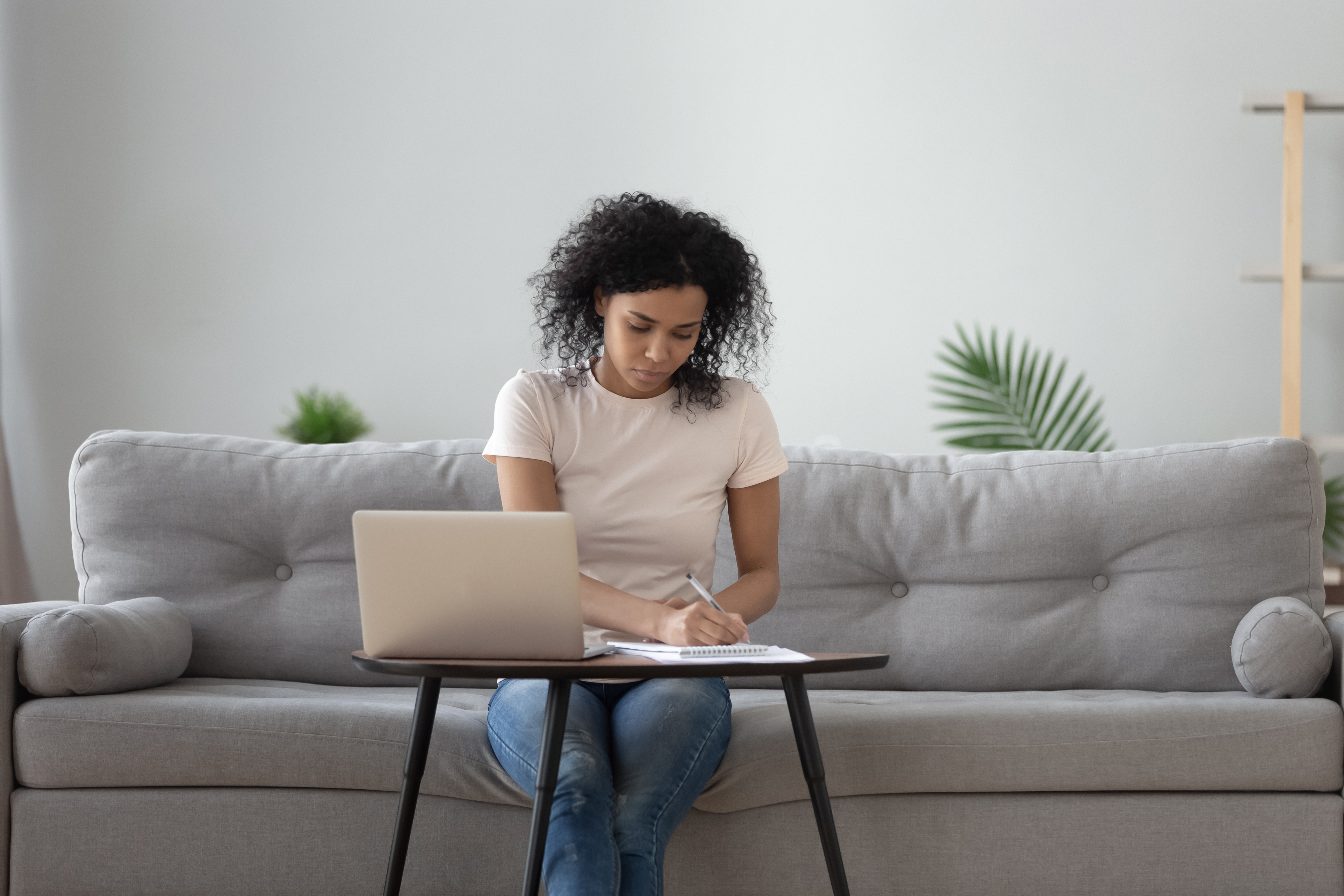 A common strategy in coaching is to break down a big task into a series of smaller, manageable goals to tackle one by one. "It's a bit like, 'How do you eat an elephant?'
You break it down into small pieces. You don't just stand and look at the whole elephant, as that would be massively overwhelming," says Earley.
"Take a step back and think, 'OK, what's the problem, can I break it down into smaller pieces, and what might the first step be? Things like looking at recruiters, agencies, working on your CV."
Depending on your individual goals and circumstances, could this even be a chance to get creative? After all, for many, says Devonish, the pandemic may have provided a window to stop and give some serious thought to what you really want.
"Look at who you are, actually get real clarity because there'll be some people – although it may not feel like it now – who were probably in jobs they didn't really even like or want to be in. Now, as challenging as it is, there is potentially an opportunity to go, 'Who am I and what do I really want to do?'"
Building some structure into your day can really help too – so you don't find yourself scrolling job sites until 2am every night, or 'forgetting' to go outside all day.
Set boundaries around "the things that are going to really help with managing stress", says Earley. "Like exercise regimes, meeting friends (safely!), eating healthy meals and getting to bed at a reasonable hour. It's so easy to let them fall by the wayside when our panic systems kick in.
"And even things like rewarding yourself," he adds, "so if you do two hours of perfecting your CV, that you then have a chocolate bar, go for a walk, listen to your favourite CD – so that you're thinking about rewarding yourself with that nice thing."
Remember, if self-help measures aren't working and you are concerned about your mental health, contact your GP. If you are in despair and need to talk to somebody, Samaritans helpline operates 24 hours a day (116 123).