Last updated on June 4th, 2022 at 01:24 PM
There are a few songs you will hear without fail at Old Trafford as the supporters make their way through their favourite matchday numbers.
One of those songs is about Marcus Rashford with the fans singing proudly about the forward being 'one of their own'.
In short, the Old Trafford faithful simply love Marcus Rashford and would seemingly do everything possible to protect him at all costs.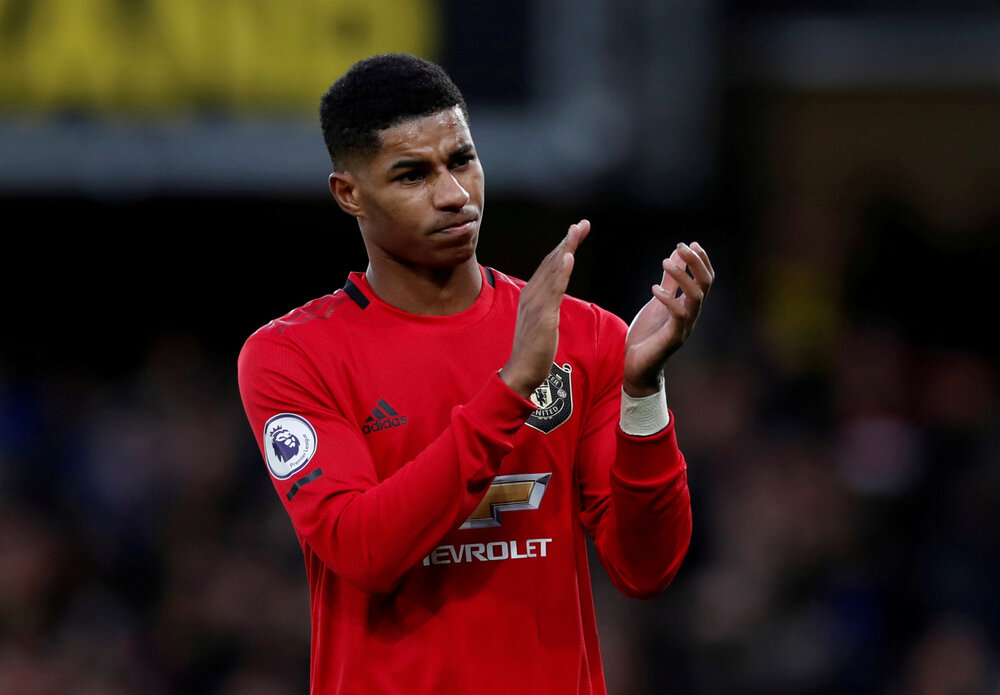 However, that unconditional love is being tested to the extreme at the moment given Rashford's dramatic dip in form.
You may argue that all players go through a period where their performance somewhat deteriorates and you would be right, but this is where it gets quite complex as Rashford's energy levels have also dipped to an extremely worryingly low.
Basically, if a player is not seen to be trying when in the midst of a poor spell on the field, they are then on an unavoidable collision course with the fans who will demand a change of attitude.
It should be said that Rashford isn't there yet and is still being afforded the benefit of the doubt, but a recent incident against Aston Villa during a win at Old Trafford in the third round of the FA Cup was a turning point after Rashford decided not to go for the ball when a simple tap-in goal was awaiting him, had he carried on running.
For a few seconds, the entire Stretford End saw red and turned into a bear pit and the 24-year-old was momentarily the target of their incandescent rage, though it soon petered out after perspective was restored. This was, after all, Rashford, and he is one of their own which ultimately put short shrift to any longstanding ire.
The problem is that this incident won't be forgotten anytime soon, which means that Rashford has been put on an unspoken probation period by the fans. He needs to improve yes, but can he, and what exactly is going on here?
Injury
Around 24 months ago, Rashford suffered a double stress fracture in his back, which has since resulted in many more niggles appearing as he's battled injuries in his shoulder and ankles during his comeback.
Perhaps there is an argument to be made that the 24-year-old was rushed back, given how vital he was to the recently sacked Ole Gunnar Solskjaer's plans.
Revealingly, in the last two seasons under the Norwegian, Rashford had netted over 20 goals in both campaigns, so you can all of a sudden understand how highly he was valued by Solskjaer and why he was urged back ahead of schedule into the famous red Man United jersey.
Off-field commitments
Another possible cause for Rashford's downturn in form is his admirable and outspoken campaign for social change.
It would be naive to think that this isn't taking a huge amount of energy out of him as he seems to square up to politicians on a weekly basis in an attempt to level the playing fields in society.
This has, of course, made the Manchester United star one of the best sporting role models in the world and has earned him a thoroughly well deserved MBE for his remarkable efforts.
Crucially, however, these other commitments have also arguably cost the Nike athlete his form.
With this in mind, it is perfectly understandable that some United fans may have reservations about his commitment to the job that he is being paid a fortune to do.
This is a club, after all, that is staring down an upcoming season without Champions League football with the current football betting Betway prices staking the Red Devils at odds of 187/100 for a top-four finish, as of the 12th of January.
As far as Manchester United is concerned, that is an unthinkable reality, and should they miss out on the Gazprom Champions League, then you can be certain that the knives will be out.
You only have one option, Marcus: improve
In short, Rashford has to turn his form around or else face what many thought was impossible by falling out with the fans that sing his name week in and week out.
The spotlight on the 24-year-old will never be brighter than it is now and, in many ways, his future and legacy in Manchester is on the line.
Therefore, it is now up to him to take control of the detrimental factors that he has power over and begin to slowly move away from the precipice of decline.