Last updated on August 11th, 2023 at 08:33 PM
Manchester City legend Kevin De Bruyne has celebrated the club's historic treble with custom made platinum iPhones for all the players.
On the eve of the new Premiership season the Man City Captain handed out 26 specially commissioned ultra luxurious phones marking the club's historic win.
The iPhones worth £5,000 each were made by world leading custom mobile designers iDesign Gold and were gifted to the players, Pep Guardiola and Sheik Mansour at a surprise get together on Thursday ahead of their Premiership opener against Burnley.
The gifts were inspired by football GOAT Lionel Messi after he gifted 24-carat gold iPhones worth £175,000 to the 35 strong Argentina World Cup winning squad and staff earlier this year.
The 2022/23 season was the best in Manchester City's 129-year history as Pep Guardiola's side achieved football immortality by winning the Premier League, the Champions League and the FA Cup.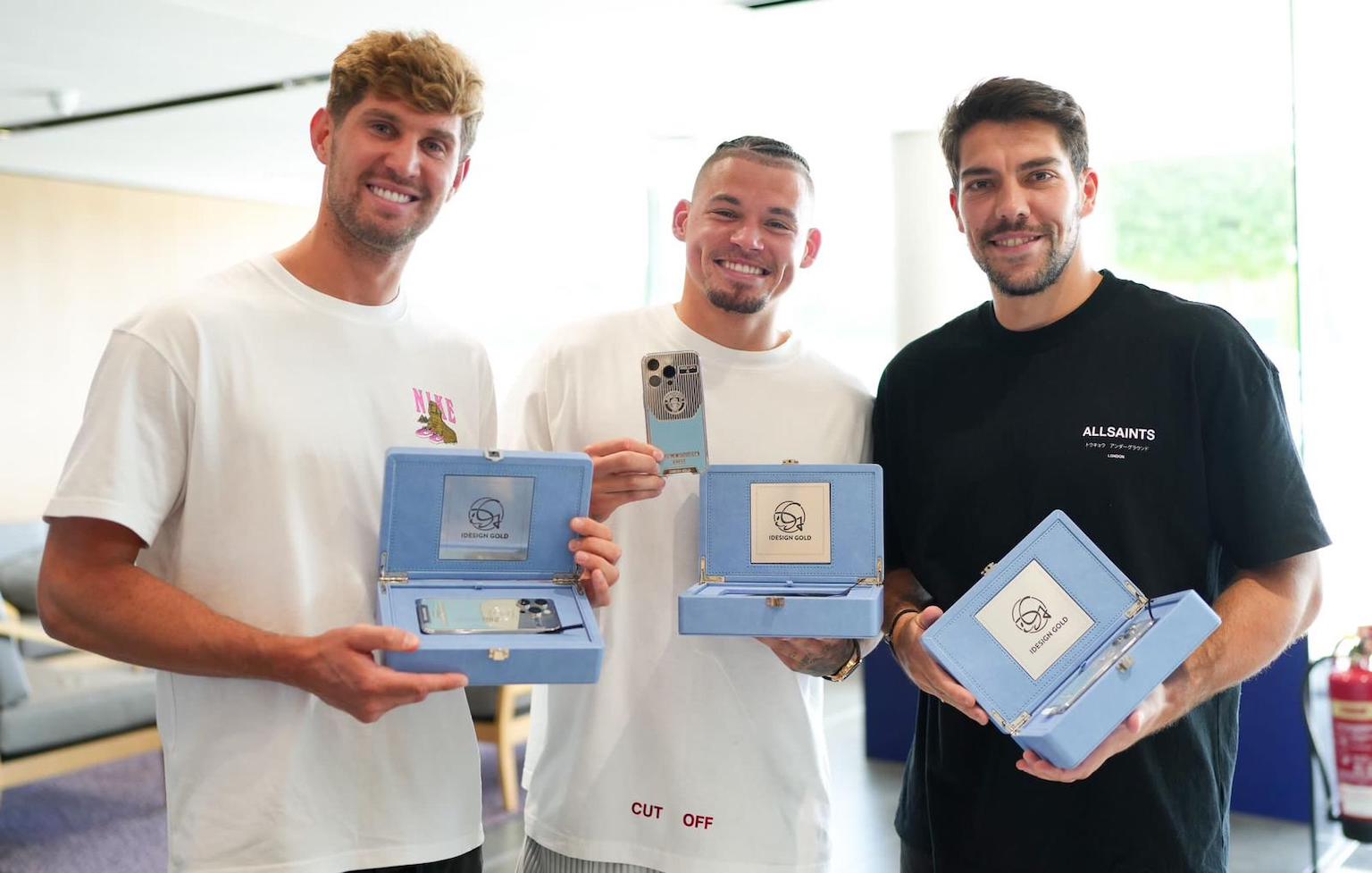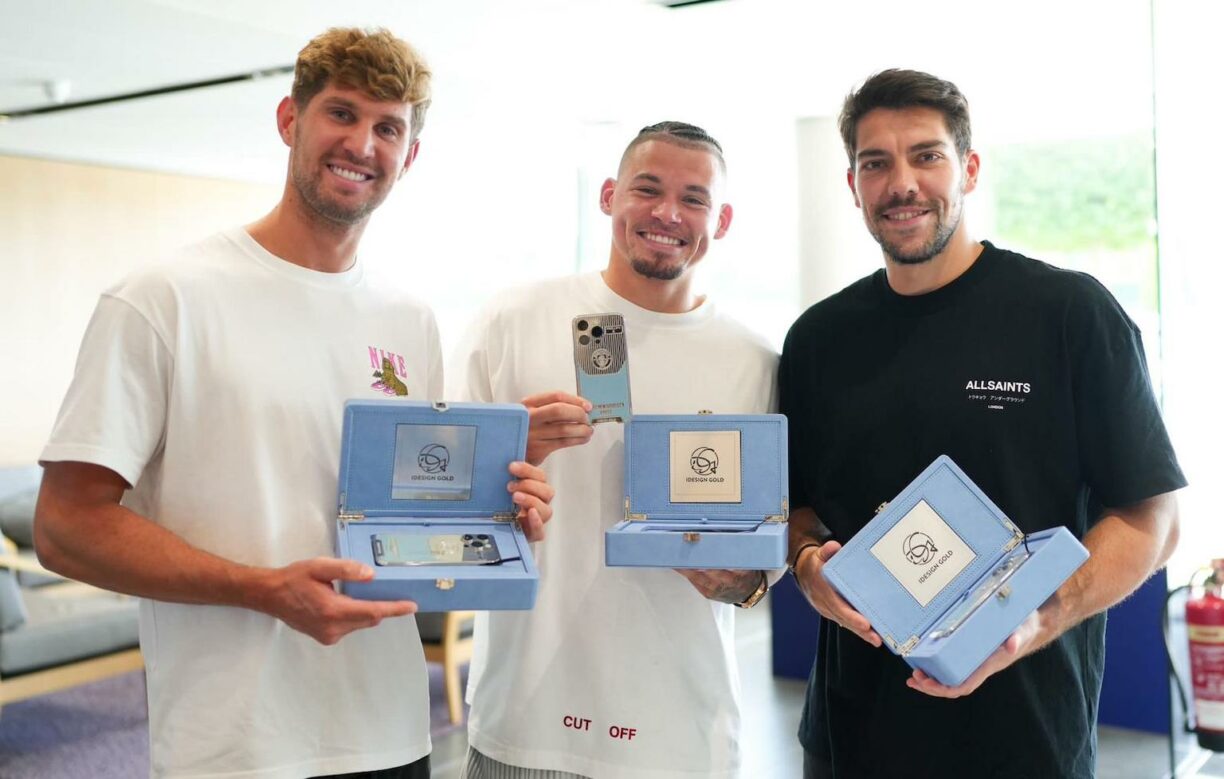 It was a truly historic achievement and to celebrate the club captain and midfield ace Kevin De Bruyne arranged for all the players to receive a solid gold iPhone 14 with the player's name and club logo engraved onto the case. A unique phone marking an incredible footballing achievement.
Following captain Kevin De Bruyne's initiative Manchester City are in discussions to form a partnership with the club to create unique, bespoke iPhones.
Kevin De Bruyne said: "I've been working with IDG for a few years and I really admire their limited edition phones, they're like pieces of art!"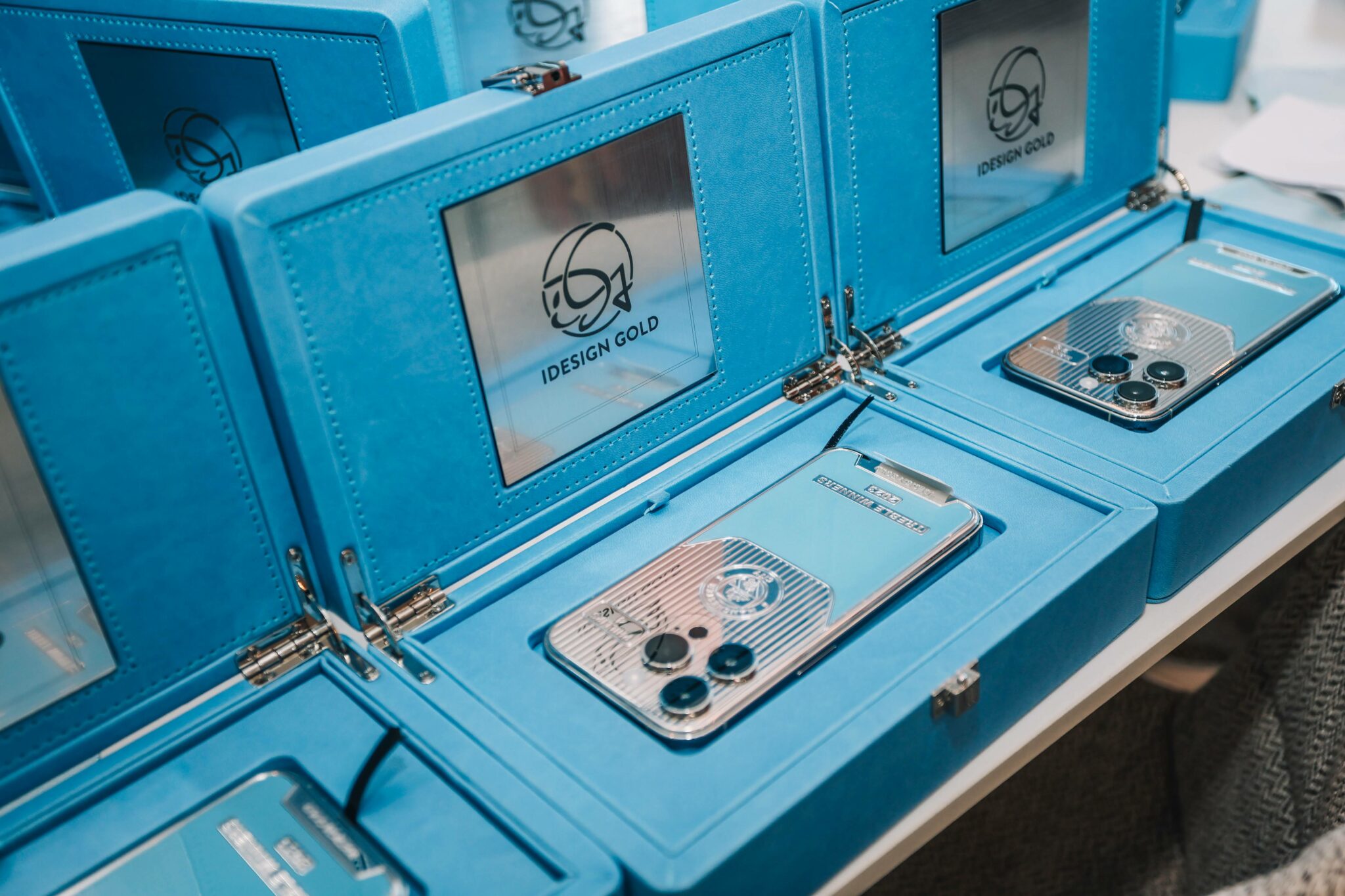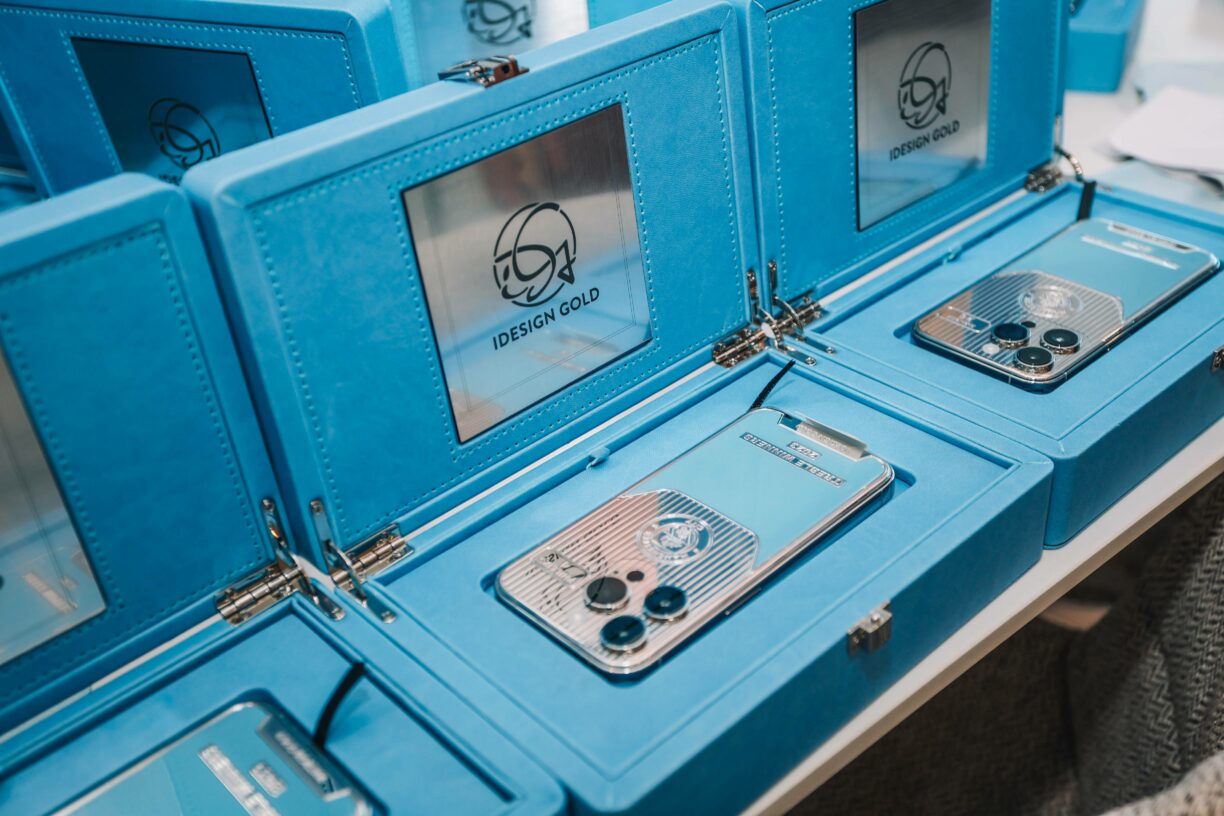 Ben Lyons, iDesign Gold CEO and creative director, said: "Our vision is to empower individuals to embrace their individuality, express their unique style and make a bold statement in the digital world which is why we were honoured to work with Kevin.
"We want to become the number one luxury smart phone accessory brand in the world we sell custom limited iphones and limited edition iphone cases.
We plan to collaborate with the biggest luxury brands in the world to do exclusive drops. The one product every luxury brand don't sell is a custom iPhone that's where we come in."
iDesign Gold is a UK company, headquartered in Dubai, founded with a bold and ambitious vision, crafting unrivalled personalised smartphone devices using opulent materials and cutting-edge designs.
This profound passion resonates deeply with the founders Jake Brocklesby and Ben Lyons, who launched the company in 2016 alongside inaugural superstar client, Conor McGregor.
This unwavering dedication and zeal has magnetised prominent figures from the realms of sports and entertainment. iDesign Gold proudly count Richard Mille, Lionel Messi, Anthony Joshua, Paris Hilton, Armie Hammer, and numerous others among esteemed clientele.
The company's objective is to furnish each individual with a smartphone that instills pride—a device that not only flaunts remarkable aesthetics but also endures the passage of time.
Through collaborations with renowned fashion designers, artists, and influencers, iDesign Gold curate an exclusive experience that empowers individuals to express their unique style while staying at the forefront of global trends.
By constantly pushing the boundaries of design and collaborating with the world's most influential fashion designers, artists, and trendsetters, the company aspire to be the driving force behind the next wave of global trends.
With a commitment to impeccable craftsmanship, relentless pursuit of innovation, and a deep understanding of our customers' desires, iDesign Gold aims to shape the future of luxury, making it accessible and personal for all who seek to stand out in the modern world.
iDesign Gold's customisation feature empowers customers to showcase their unique style and preferences by creating personalised devices that align perfectly with the latest trends.
Each device is meticulously crafted, bringing the customer's vision to life and resulting in an exclusive, one-of-a-kind product that stands out among trendsetters.
The brand's collaborations with top-tier fashion designers, renowned artists, and influential personalities add an exciting and dynamic element to iDesign Gold's brand aesthetic.
It offers a sought-after smartphone experience that seamlessly combines opulence, customisation, and a contemporary sensibility, capturing the hearts of trend-conscious individuals who crave the latest and most fashionable technology