Sugar reduction continues to dominate the nutrition agenda and is a key factor in how consumers choose which food to eat.
From the Soft Drinks Industry Levy to Public Health England's targets for food categories, policymakers and health professionals are all increasing the pressure to slash sugar content from our diets.
In fact, research from the Food Standards Agency has also revealed that sugar contained in food has risen the consumer agenda and replaced price as the consumer's biggest food concern.
New data reveals that the UK Soft Drinks industry is leading the way, reformulating their recipes to provide an array of low or no sugar products that consumers can enjoy.
Since the introduction of the 'Sugar Tax' in 2018, the industry has seen a 27% drop in the amount of sugar appearing in products, helping to lower sugar consumption in the UK.
In the UK 67% of men and 57% of women are either overweight or obese costing the UK up to £47 billion a year
Public Health England advises that we should not consume more than 5% of our daily dietary energy from 'free sugars', but we're currently consuming between 12% and 15%
The Soft Drinks Industry Levy was introduced on 6th April 2018 to reduce sugar in soft drinks and to help tackle obesity in the UK
Commenting on the anniversary of the Soft Drinks Industry Levy and other measures to reduce UK's sugar consumption, Dr. Dawn Harper says:
 "Excessive sugar consumption has a massive impact on our health and is a major factor in problems such as obesity and diabetes, so it's important that we think carefully about how we can reduce the sugar content of our diet.
One way of doing that is to replace sugar with Low or No Calorie sweeteners. In an ideal world, we would encourage everyone to significantly lower their sugar intake.  
However, we need to be pragmatic – in reality, there will always be times we want to eat treats or celebrate special occasions – and when we do, it's about managing this appropriately."
She added:
"I'm still surprised at the confusion around low and no Calorie sweeteners; some of my patients worry that using sweeteners might increase their craving for sweet foods or that sweeteners are not recognised by their appetite sensations and therefore could lead to an overall increase in calorie intake.
However, research over three decades has shown this not to be the case. If as a nation, we are serious about reducing obesity and illness by reducing our sugar consumption, it is imperative that we understand the helpful role sweeteners within our diet."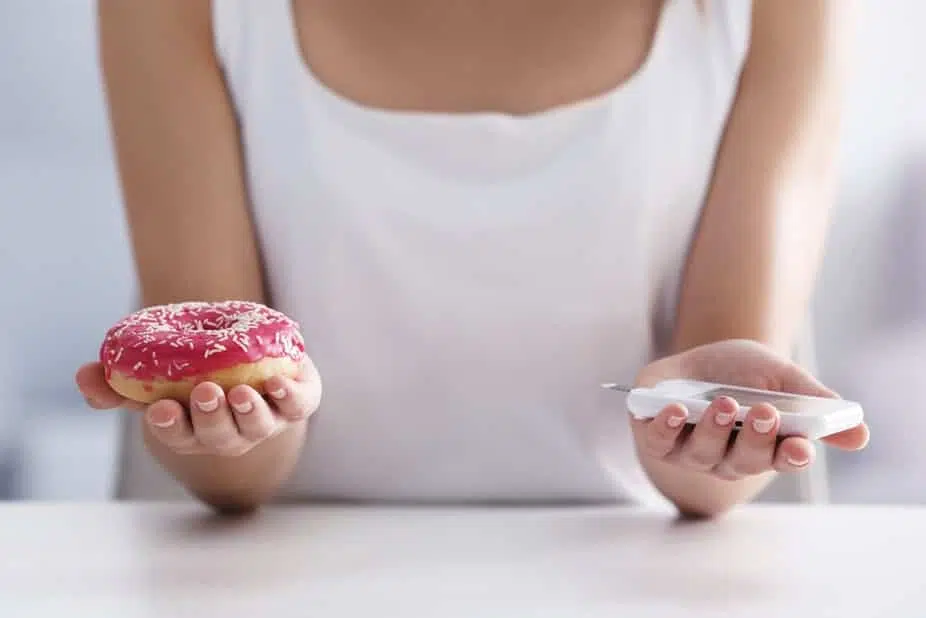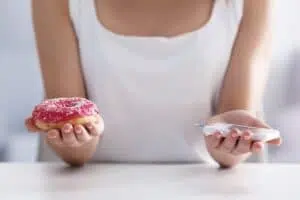 Leading general practitioner Dr. Dawn Harper shares her top tips for reducing sugar intake:  
Most of us eat far too much sugar and that excess sugar is stored in the body as fat.
Being overweight increases your risk of heart disease, type 2 diabetes, high blood pressure and high cholesterol and 14 types of cancer including breast, bowel, womb, oesophagus, stomach and pancreas.
One in two of us will develop cancer in our lifetime and obesity is a serious risk factor in many of those cases.
Making some simple swaps to reduce sugar intake could have a huge impact on improving your long-term health. 
Below is an example of simple everyday changes you can make to help reduce your sugar consumption.
Your favourite cup of tea: There is nothing better than a warm cup of tea. However, far too many of us are adding a spoonful of sugar for each cup of tea, which is often a couple a day. This results in us consuming far more sugar than we realise.
If you have two cups of tea a day with an average of one teaspoon of sugar in each, this amounts to 730 teaspoons or nearly 3,000 grams of sugar the course of a year – resulting in an additional 11,600 calories consumed.  
However, you can still enjoy a sweet cup of tea by simply swapping your teaspoon of sugar for one Low or No Calorie Sweeteners, which are so sweet you only need a tiny amount to provide a high level of sweeteners.
By swapping sugar in your tea for sweeteners, you would reduce your sugar intake by 3000 grams.
A sweet breakfast:  Many say that breakfast is the most important meal of the day, but most of us make poor meal choices during the morning rush.
From cereal to porridge, we add tons of sugar or layers of sweet sugary toppings. If you have cornflakes sprinkled with A TEASPOON OF sugar every day for breakfast each week, over the course of the year you would be consuming 1,460 grams of sugar every year, which could be stored by the body as almost half a pound of fat.
This doesn't even take into consideration the sugar which is already in many popular breakfast options. That said, you don't have to forgo your favourite sweet cereal, just swap your sugar for a Low or No Calorie sweeteners – if you do you could save over 1,400 GRAMS of sugar a year.
Baked treats: There is nothing better than the smell of a freshly baked cake and we're baking more than ever before due to shows like Bake Off.
However, baked cakes and treats are full of 'free sugars'. Your average serving of a chocolate cake with chocolate frosting contains around 55 grams of sugar.
If you consume one slice of cake a week, that is a total of 2,860 grams of sugar over the course of the year, resulting in 11,440 calories.
However, a simple swap to your baking habits can help you save on calories, whilst also enjoying a sweet treat.
Just simply find a suitable sweetener-friendly recipe that uses Low or No Calorie sweeteners instead of sugar to help you reduce your sugar consumption, without sacrificing taste for your favourite sweetened goods.
Diabetes UK has also reinforced the safety and usefulness of low and no-calorie sweeteners as part of sugar reduction in their recent position statement on low and no-calorie sweeteners.
The organization confirms: "Low or no-calorie Sweeteners are shown to be safe and can be used as part of a strategy for adults and children in the management of weight and diabetes In particular, low or no-calorie sweeteners beverages may help when they are used as a substitute by regular consumers of sugar-sweetened beverages."