Last updated on February 22nd, 2022 at 04:32 PM
British adventurer, Louis Alexander, is running 17 marathons in 17 consecutive days, for the 17 years that his Grandfather lived with Dementia. He hopes to raise £17,000 for Alzheimer's Research UK, the charity leading the fight to find a cure for Dementia.
Louis, 22 years old, is an adventurer and endurance athlete who embarks on extreme challenges in support ofimportant causes.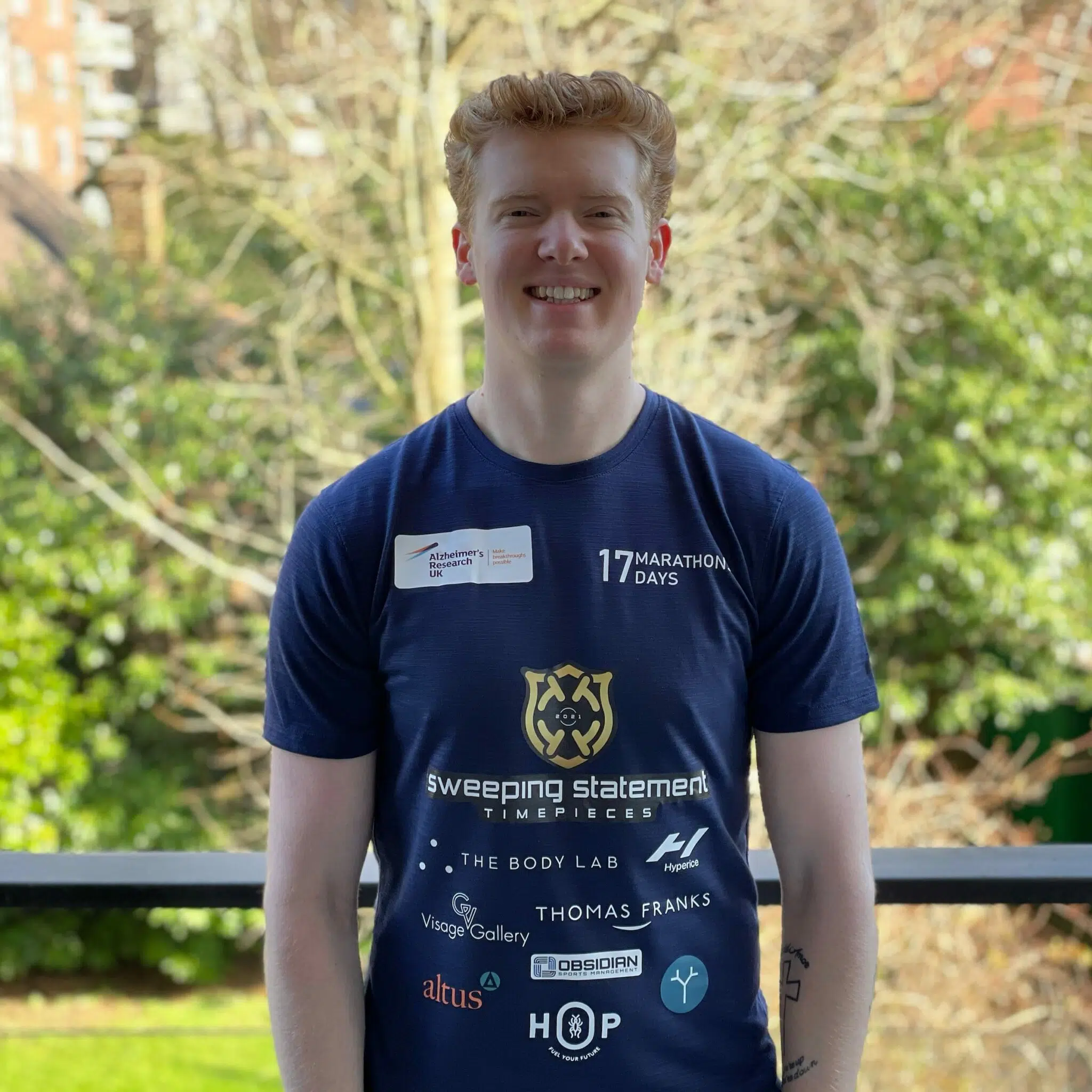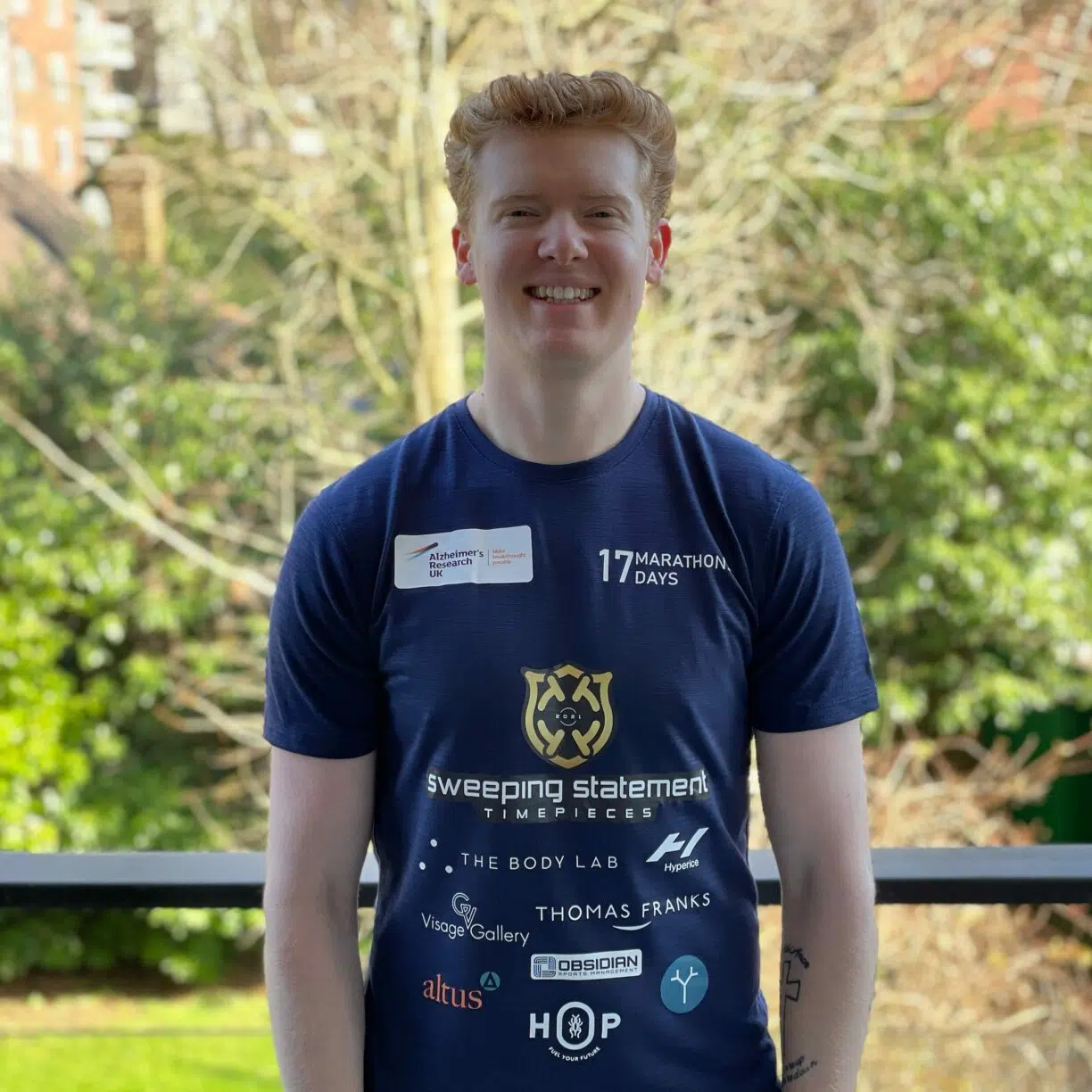 From ultra-marathons to mountains, at a young age, he has already achieved several impressive achievements and has received public support from numerous highly respected figures in the adventure world, including the world's greatest living explorer Sir Ranulph Fiennes.
He has one world first and has raised over £24,000 for charity to date. At only 58 years old, Louis' Grandfather, Captain Rick Taylor, was diagnosed with Dementia.
An explorer and adventurer himself, he served all around the world during his 38 years in the British Army, fighting against some of the most dangerous forces.
However, it was the battle against Dementia that sadly ended his life in 2019, after 17 years of suffering. Louis' work for Alzheimer's Research UK began in 2018, his endeavours so far include climbing Mt Kilimanjaro, completing 20 challenges in 2020, and a 100km ultra-marathon.
Speaking about his Grandad, Louis said:
"I had the privilege of speaking at his funeral and made the promise to family and friends to never give up on the fight for a cure, and to support Alzheimer's Research UK with one event every year until the day we beat Dementia together.I will not break that promise."
Patrons for Louis' challenge include Sir Chris Bonington, Robert Swan OBE, Ash Dykes & Sean Conway.
Rob Swan OBE, the first man to walk to both poles, said:
"I'm proud to see the young generation of adventurers such as Louis Alexander continue to fly the flag for British adventure.
I wish him all the best on this incredible challenge in support of finding a cure for Dementia."
Starting at Chatsworth Grange Care Home in Sheffield, where his Grandad spent his final years, Louis will cover over400 grueling miles in only 17 days leaving no time for recovery.
Louis' body will go into severe overdrive after each marathon as a result of depleted energy stores, muscle breakdown in addition to the loss of fluid and electrolytes.
The Body Lab is supporting Louis on this incredible journey to give him what he needs to recover from the damage.
The locations for the 17 marathons will vary every day covering several cities across the UK, with most runs open to friends and supporters to join. To donate please visit: www.justgiving.com/17marathons17days
The Body Lab's science-backed treatments, advanced wellness programs and therapies will help to empower his journey by giving him access to their cutting-edge technologies including the Hyperbaric Hydroxy Air-Pod – the first of its kind in the UK that will speed up his body's own healing process through the increased absorption of oxygen and hydrogen.
The 110-degree cryotherapy chamber will decrease inflammation and oxidative stress and may prompt the release of endorphins, activate the immune system, boost blood circulation and metabolism, detoxify cells, activate healing processes and optimise training and recovery efficiency.
Featuring half a ton of Epson salts, the ultra-deep relaxation of the Float Tank will be used to maximise the quality of Louis' sleep, with the absorption of the magnesium salts through his skin.
It'll help to strengthen his resistance and accelerate his recovery from this strenuous challenge.
Overseen by industry professionals in the vibrant atmosphere of an expert-led facility, the state-of-the-art therapies cover an array of treatments to optimise recovery, reduce inflammation and oxidative stress.
17 MARATHONS IN 17 DAYS – LOCATIONS & DATES
1. Wednesday 16th February – Sheffield (Starting at Chatsworth Grange Care Home)
2. Thursday 17th February – YorkUniversity Athletics Track
3. Friday 18th February – Loughborough University Athletics Track
4. Saturday 19th February -Battersea Park, London
5. Sunday 20th February – Hyde Park, London
6. Monday 21st February – Roger Bannister AthleticsTrack, Oxford University
7. Tuesday 22nd February – London
8. Wednesday 23rd February – Bath University Athletics Track
9. Thursday 24th February – Cardiff Met University Athletics Track
10. Friday 25th February – London
11. Saturday 26th February- Thames Path, London
12. Sunday 27th February – Richmond Park, London
13. Monday 28th February – London
14. Tuesday 1st March – English Institute of Sport, Sheffield
15. Wednesday 2nd March – Cambridge University Athletics Track
16. Thursday 3rd March – London
17. Friday 4th March – Battersea Park Athletics Track, London