Last updated on May 22nd, 2023 at 11:55 AM
Get ready, Lewis Capaldi fans, because your favourite Glaswegian singer-songwriter and Peloton enthusiast just made an unforgettable appearance at Peloton Studios London!
In celebration of his highly anticipated album, "Broken By Desire To Be Heavenly Sent," Lewis Capaldi joined lucky Peloton members and competition winners for a heart-pumping 30-minute Cycling class that left everyone buzzing with excitement.
Picture the scene: as the class began, Peloton Instructor Ben Alldis welcomed the GRAMMY® Award-winning artist into the studio, and the energy in the room skyrocketed.
The atmosphere was electric as Lewis Capaldi, known for his incredible sense of humour, brought his signature wit and charm to the workout session. With his infectious energy, he motivated the participants to push their limits, ride with passion, and conquer every climb.
But it wasn't just about the sweat-inducing workout; it was a once-in-a-lifetime experience. Lewis Capaldi and Ben Alldis had teamed up to curate a playlist filled with Lewis' favourite pop hits, making the class even more exhilarating.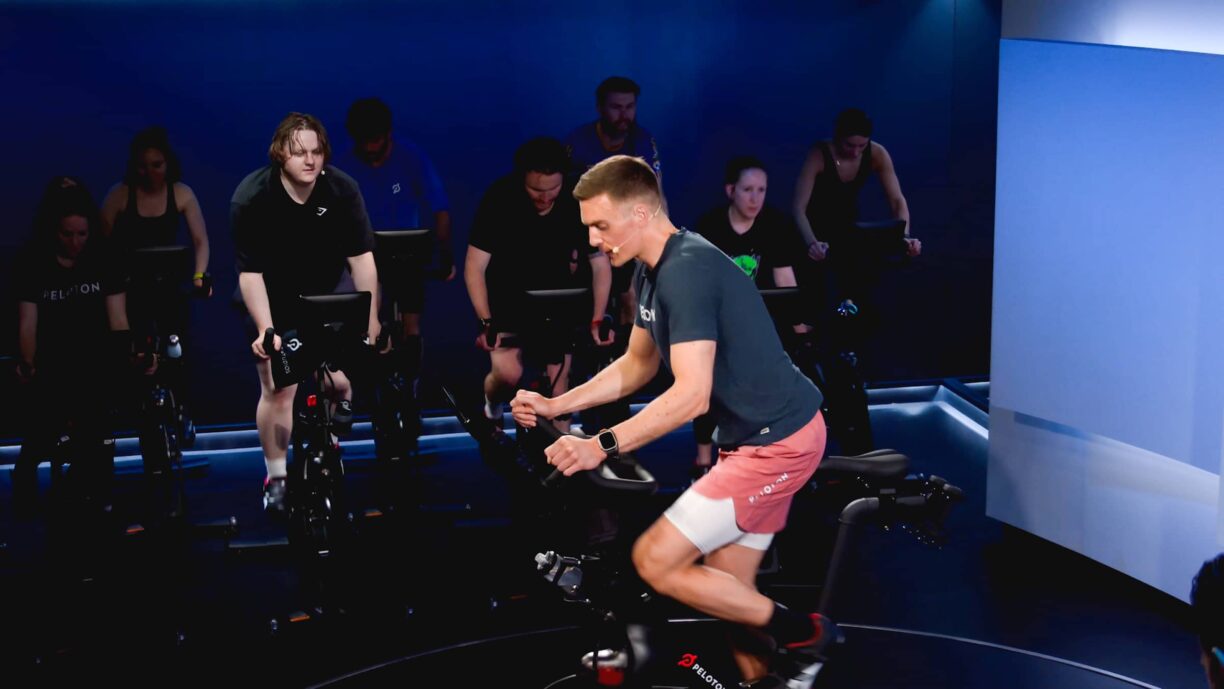 From start to finish, the class rocked to the rhythm of Lewis' chart-topping tunes, creating an atmosphere that blended fitness and music seamlessly.
Imagine the thrill when the first notes of "Wish You The Best" echoed through the studio speakers. The room erupted with cheers and applause, as everyone recognized one of Lewis' remarkable tracks.
And that wasn't the end of the surprises. As the class pushed through the challenging intervals, the unmistakable melody of the fan-favourite "Someone You Loved" filled the air, evoking emotions and driving the participants to give it their all.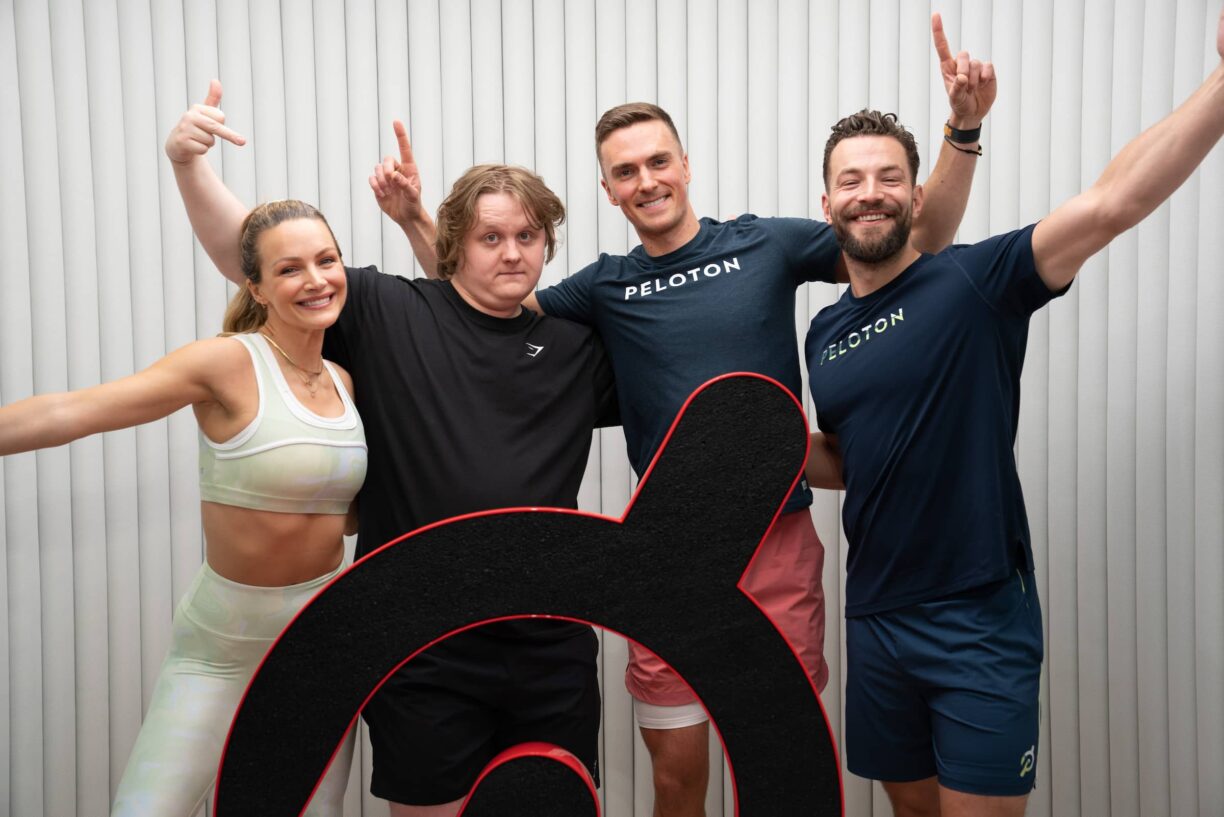 Speaking about their collaboration, Ben Alldis couldn't contain his excitement. "Collaborating with Lewis to co-curate the playlist for this class was such an honour," he expressed.
"We had a lot of fun working together to ensure the class featured a number of pop bangers, and, based on the energy levels in the room, I can't wait for the wider Peloton community to experience this."
Of course, it wouldn't be complete without Lewis Capaldi sharing his thoughts on an unforgettable day. "It was unreal to be at Peloton Studios London for a live class with Ben," he shared. Lewis spoke passionately about Peloton's impact on his life, especially while touring.
He mentioned how it helps him reset his mind and energize his day, even when he's feeling a bit groggy from the constant travelling. Peloton has become a massive help for Lewis, ensuring he feels his best no matter where he is.
Now, here's the exciting part for all you Lewis Capaldi fans. The 30-minute Pop ride dropped today, Monday, May 22nd, at 9:00 am BST on the Peloton platform.
You can join the party and feel the same adrenaline rush as those lucky participants who rode alongside Lewis. And that's not all! Peloton has even more in store for you.
Alongside the Pop ride, there's a 10-minute Stretch class taught by none other than Ben Alldis, featuring Lewis himself. It's the perfect opportunity to unwind and let the music flow through your body.
If you missed the live class or want to experience it again, don't worry. Peloton has you covered. Both classes are available on demand in Peloton's class library and the Peloton App, allowing you to ride and stretch with Lewis Capaldi whenever it suits you.
And here's some more fantastic news: new members can enjoy a free 30-day trial*, giving you the chance to explore everything Peloton has to offer.
So, Lewis Capaldi fans, get ready to immerse yourself in the magic of this exclusive Peloton experience.
Visit www.onepeloton.co.uk for more information and the latest class schedule, including the latest class schedule, and prepare to ride, sing, and sweat to the beats of Lewis Capaldi's incredible pop hits.
Let Peloton and Lewis inspire you to reach new heights of fitness and musical enjoyment!
The 30-minute Pop ride drops on the Peloton platform today, Monday 22nd May, as a Premiere Encore class at 6.30 pm BST.
In addition, there is a 10-minute Stretch at 7.05 pm BST, which also features Lewis. Both classes will then be available to experience on demand in Peloton's class library or on the Peloton App, free to new Members for 30 days*.
*New Members only. Cancel anytime before the free trial ends. Full terms at onepeloton.co.uk/app.