Last updated on February 3rd, 2023 at 10:22 AM
On Thursday evening, Ambassadors and friends of Laureus Sport for Good who took part in the Laureus Challenge 2022, presented by Sierra Space, visited The Running Charity, to experience the power of the programme in supporting young homeless people.
Following completing the Laureus Challenge 2022, presented by Sierra Space in November, Laureus Ambassador and adventurer Anabelle Bond, entrepreneur Calum Best, former Royal Marine Commando and TV personality David McIntosh and YouTuber Oliver Fletcher-Warrington were joined by Paralympic champion Lauren Steadman for an inspiring visit to a programme supported by Laureus.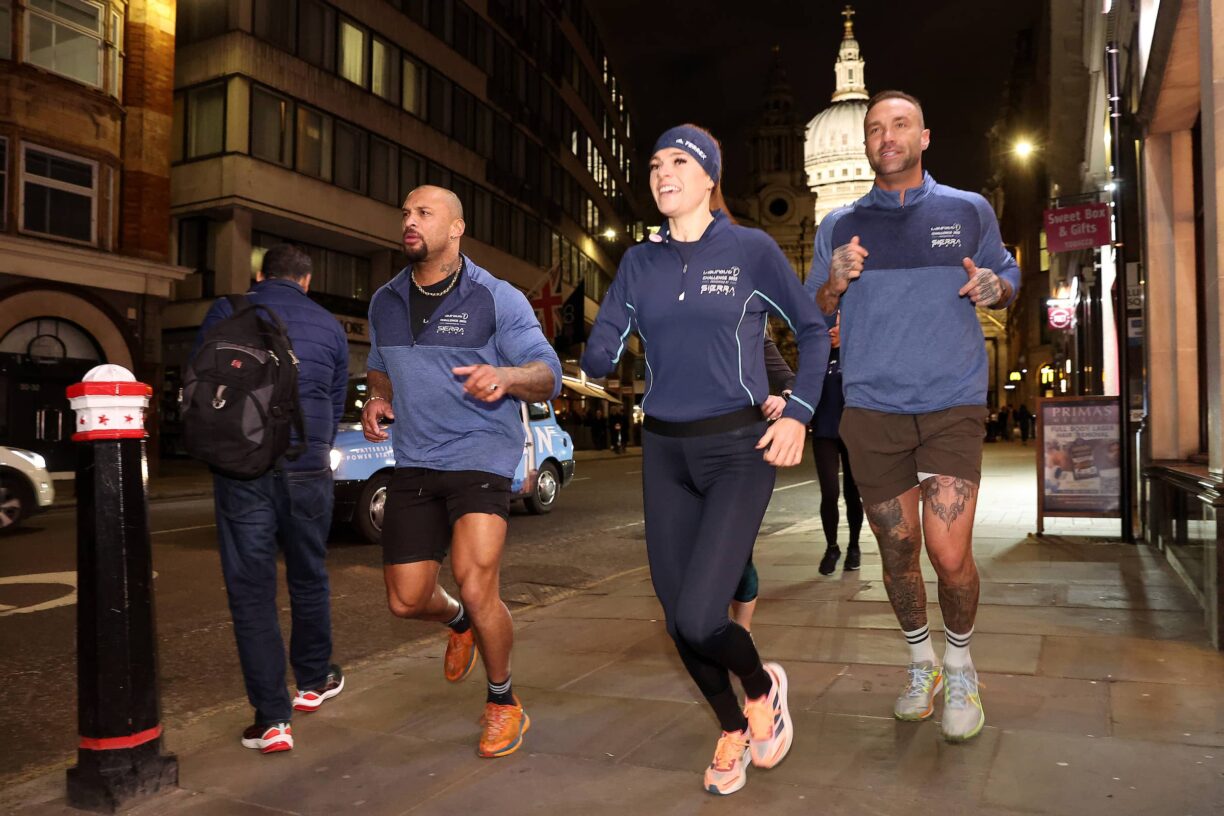 During the visit Annabelle, Calum, David, Ollie and Lauren had the opportunity to meet the staff, volunteers and participants from The Running Charity, hear about their personal journeys and join them all for a 5km run along the River Thames and over Tower Bridge.
Laureus Sport for Good continues to support The Running Charity as one of its London-based programmes, showcasing how sport has the power to make a difference and change lives.
The Running Charity receives funding and support from Laureus Sport for Good and was the UK's first running-orientated programme for homeless young people. The charity provides a chance for them to rebuild their lives.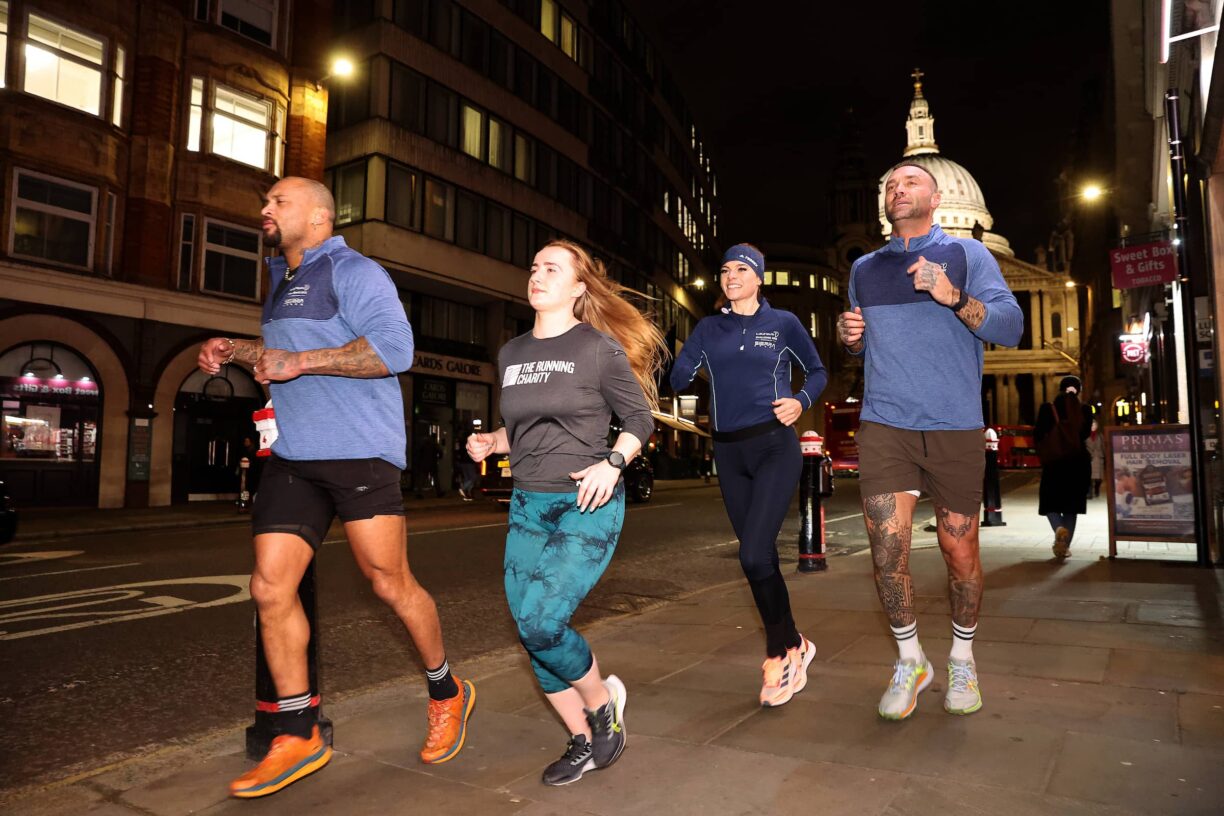 There are more homeless children in London than rest of England combined. It was recently reported that of the estimated 123,000 homeless children in temporary accommodation in England, nearly 74,000 are in the capital and people sleeping rough is only on the rise.
An example of the positive effect the Laureus-supported programme has is the story of Claude Umuhire, now a member of the team at The Running Charity. In 2015 Claude ran his first London Marathon, running through the streets he used to sleep rough on.
After fleeing the 1994 Rwanda Genocide as a child, Claude travelled to the UK, without his father and two siblings who were sadly killed in the massacre.
After encountering his own struggles with education, and mental health, his relationship with his mother began to break down and eventually he was homeless in Camden at the age of 18.
After nearly a year of sofa surfing, Claude found himself on the streets, he visited a day centre in Kings Cross called New Horizons, where he met James Gilley, co-founder of The Running Charity.
Following hearing Gilley's story, Claude embraced running and the services the charity has to offer. The charity helped him build confidence, set goals and eventually get a job, rent and get off the streets. Claude now works with The Running Charity as a senior programmes coach.
Following the visit, Laureus Ambassador Annabelle Bond, who became the fastest woman to climb mountaineering's Seven Summits, said: "The Running Charity is quite simply transforming young people's lives.
What we are seeing is real-life examples of how sport is helping to get young people off our streets and giving them the correct support systems to enable them to alter the course of their life.
For me, evenings like this are a wonderful reminder of what Laureus is all about and I could not be prouder to be involved with this special organisation, seeing such a positive impact first-hand and how Laureus Sport for Good helps elevate and fund such programmes."
Calum, David and Ollie, met Annabelle Bond and the Laureus team in November whilst participating in the Laureus Challenge 2022, presented by Sierra Space, a gruelling 100km fundraising trek across the desert in the United Arab Emirates which raised funds to support the work of Laureus Sport for Good.
Calum, who is also committed to driving growth across grassroots sport and utilising the power of sport for good, said: "I have been inspired by some of the people I have met here at The Running Charity. Being introduced to Laureus whilst taking part in the Laureus Challenge 2022, presented by Sierra Space, last year really inspired me to want to see a programme that they work with.
A 5km run was a little different to the 100km hike but the message behind it all was the same, changing lives through the power of sport. What I saw tonight is a prime example of how even a simple activity like running can turn a life around. Long may it continue."
David, who was inspired by the stories of the power of sport during the Laureus Challenge 2022, presented by Sierra Space, commented: "We learnt so much about Laureus Sport for Good on the Challenge, I mentioned how keen I was to see a programme in action so when Laureus invited me to come down to The Running Charity in London I jumped at the chance.
I was so proud to take part in the Laureus Challenge 2022, so seeing first-hand the types of programmes funds raised will go to support was special and a real reminder of the positive impact that sport has on people's lives and futures."
Alex Eagle, Co-Founder and CEO of The Running Charity, concluded: "We are always grateful to all of our partners, and with Laureus Sport for Good we have one that cares deeply about making a real impact, as we have seen with this event.
We have enjoyed showcasing the work we do at The Running Charity and introducing our programme to the likes of Annabelle, Calum, David, Lauren and Ollie."
The Running Charity is one of more than 275 sport-for-development organisations Laureus supports around the world. Laureus Sport for Good works with community sports organisations that use sport to combat violence, discrimination and inequality faced by young people.
Together with our partners, Laureus Sport for Good has reached and helped change the lives of more than six and a half million children and young people since 2000.